peter w. carpi | honeymoon

Sara and I went on a summer trip with our two friends, Manyana and Michiel.
We started in Munich then drove south to the Austrian-Italian
border in the Zillertal region. We started hiking from a hut just
south of the town of Mayrhofen and spent a few days hiking before
driving north and east through Salzburg on our way to Vienna.




The trip became known as the "sad wiener trip," so maybe this photo of Michiel in Munich is a fitting start: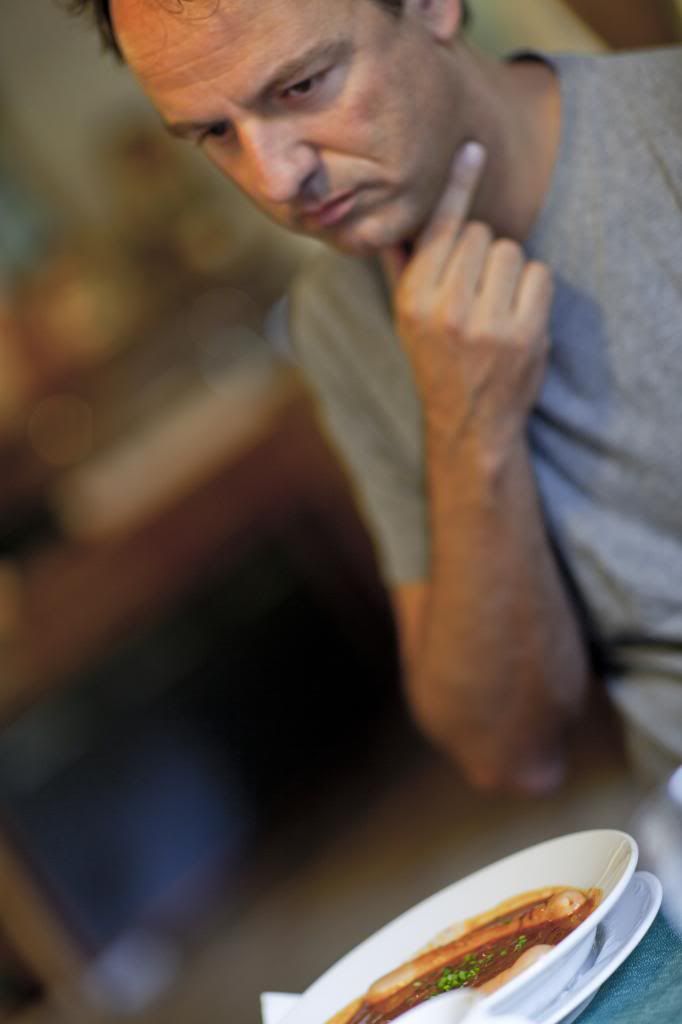 Maybe slightly more explanation is needed; it was not a sad trip for us at all.
It was actually a great trip. It was sad because all the wieners we saw
(wiener is German for Viennese, therefore a common term in Austria)
seemed sad to us. American and Dutch wieners enjoy life much more!
For example, here is a random wiener in Vienna protruding from the street.
That wiener must have seen better days. More on wieners later.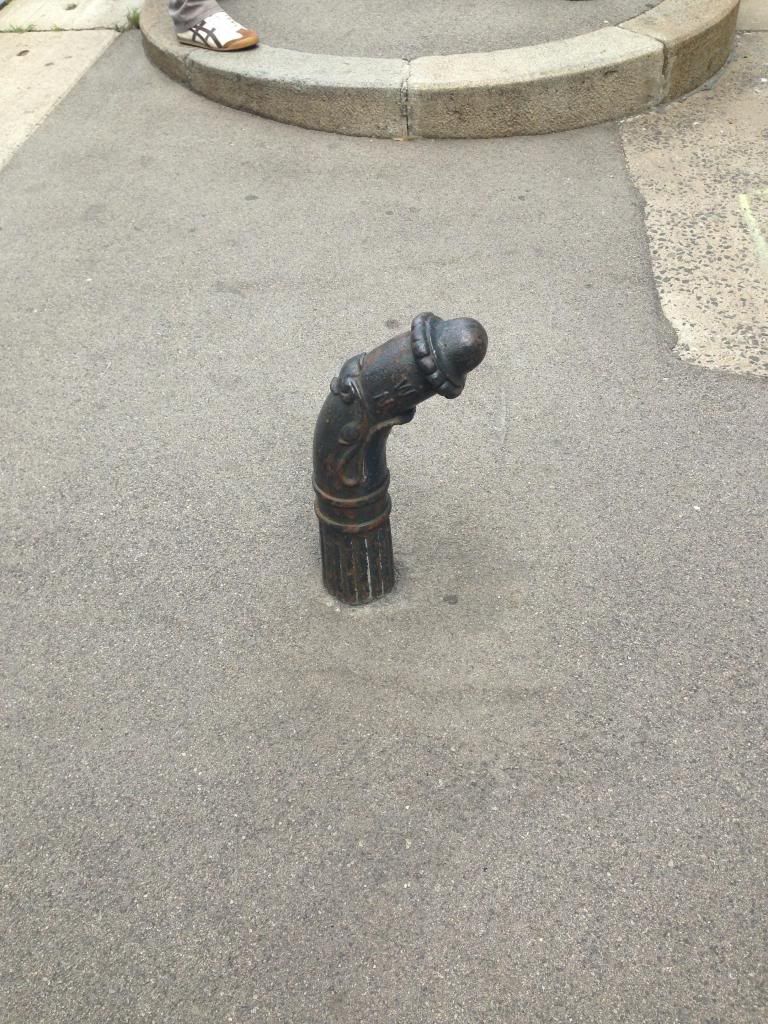 Now for the cast of the trip; here we are: Manyana on the left, Peter and Sara, and then Michiel on the right.












We started our Austrian hiking here, at the Breitlahner, where we left our car.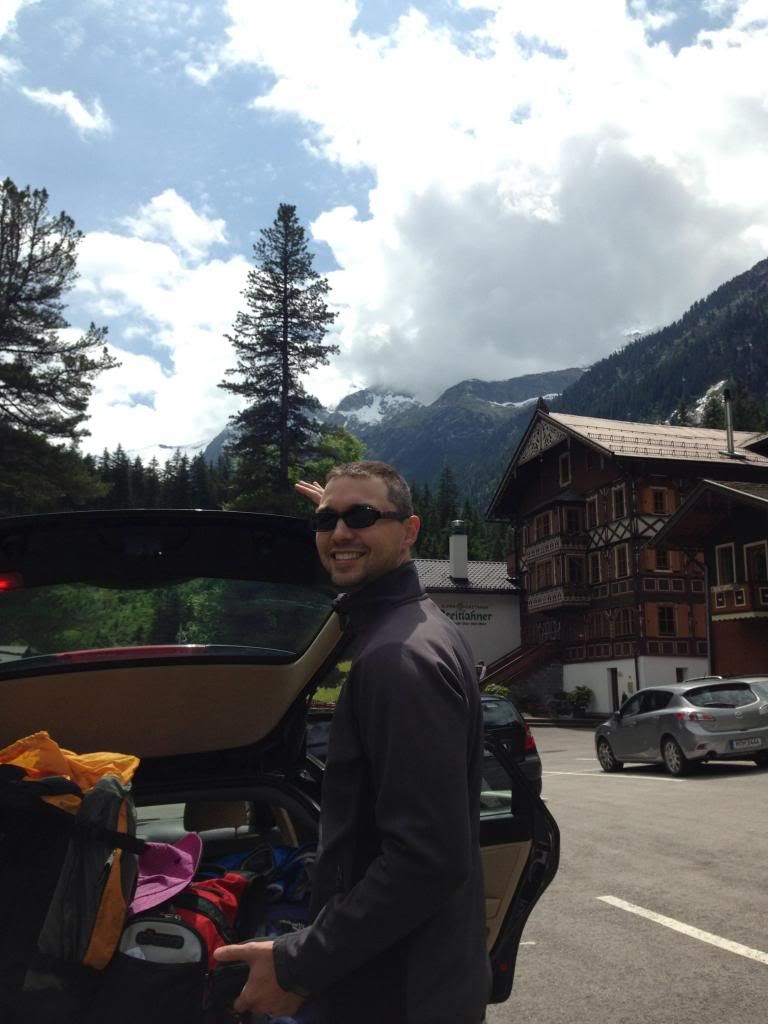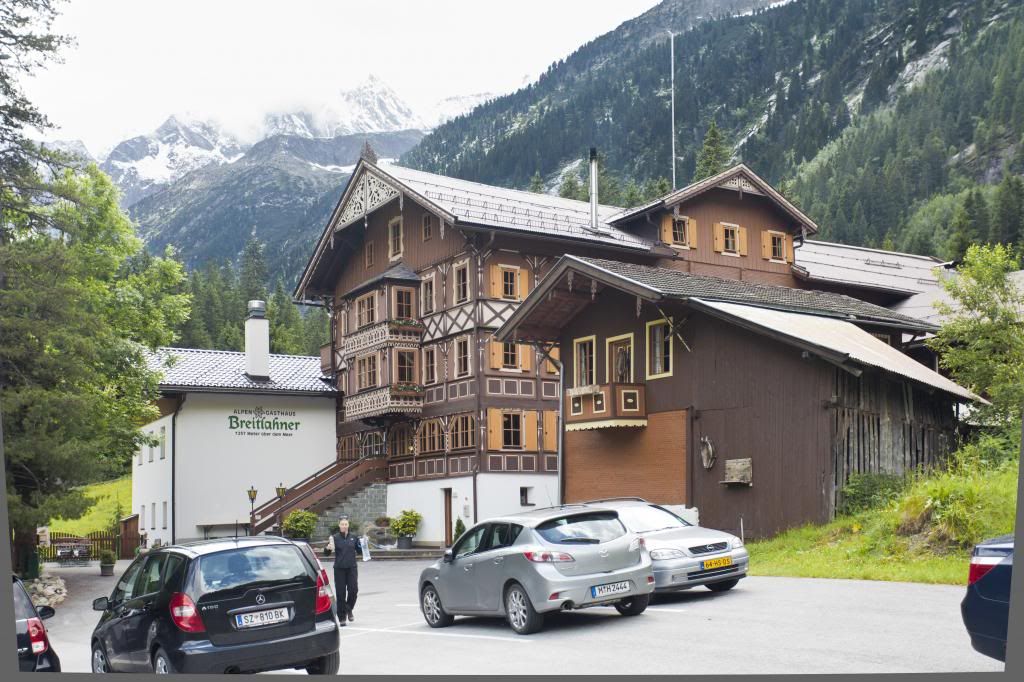 I'll reprint this later, but this is our trusty map that guided us along our way, highlighted to show our stops.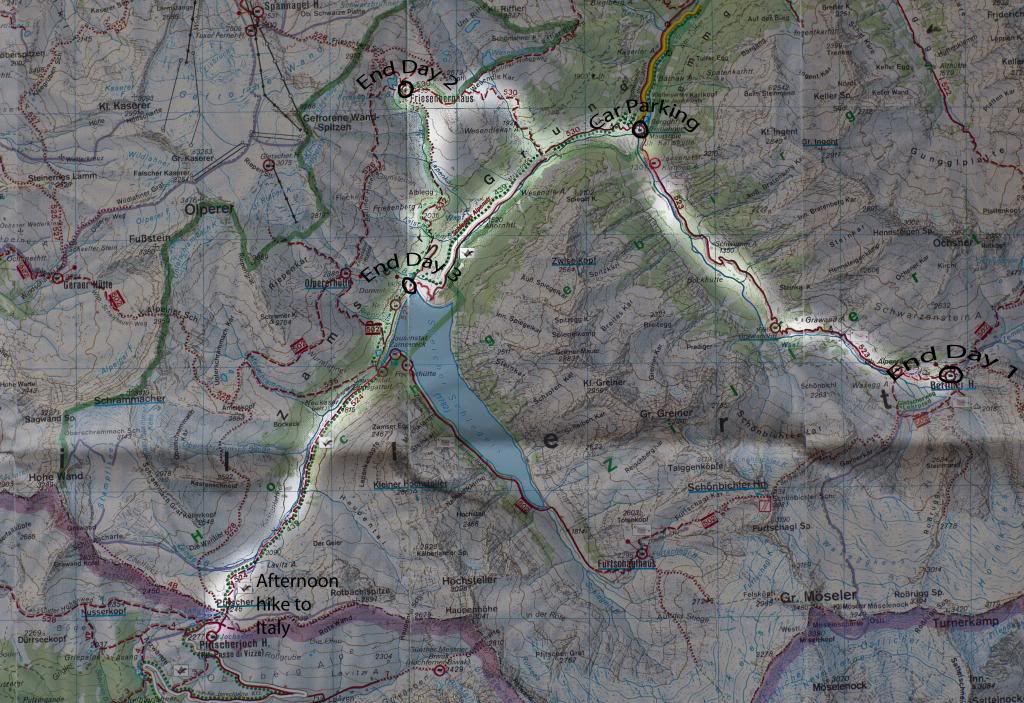 End of Day 1 was at the Berliner Hutte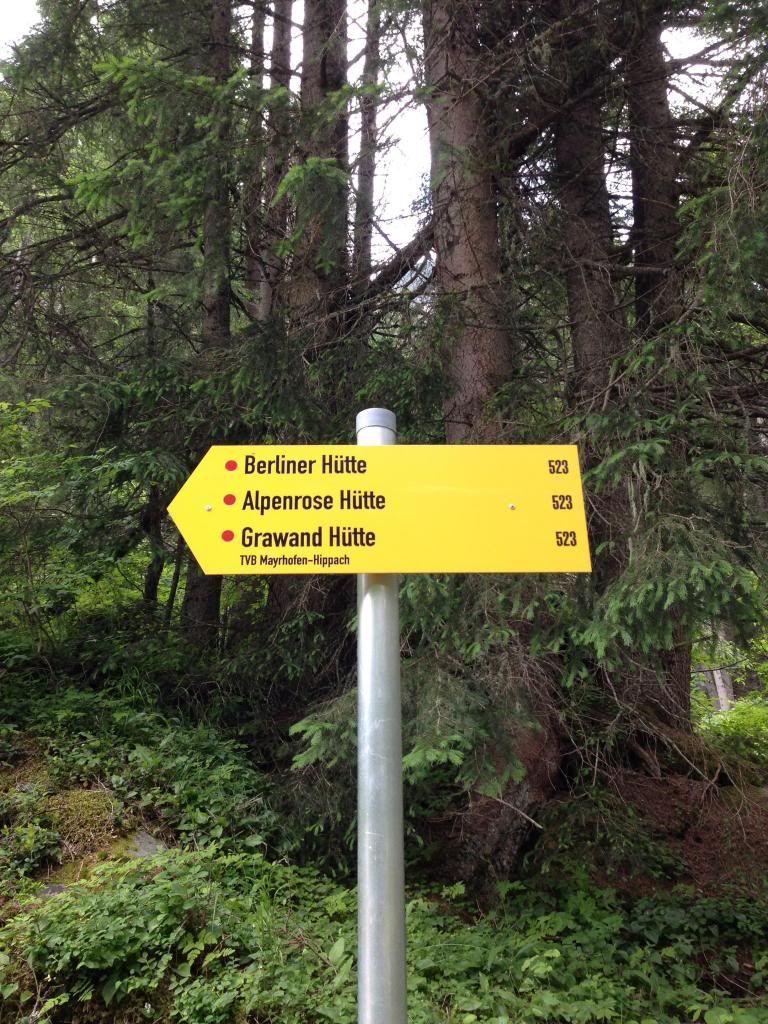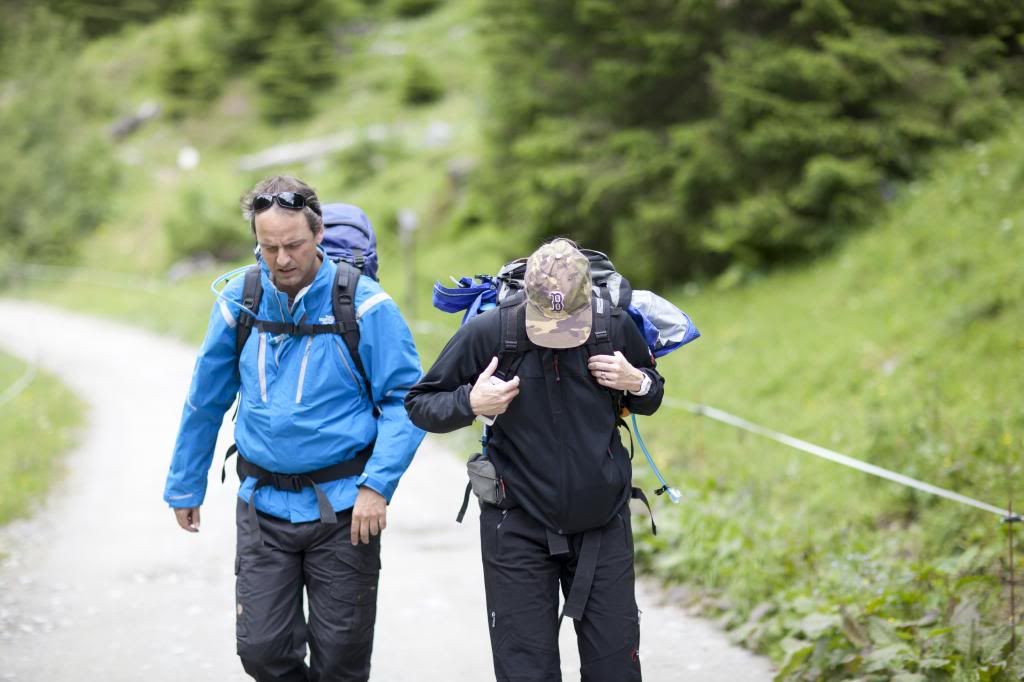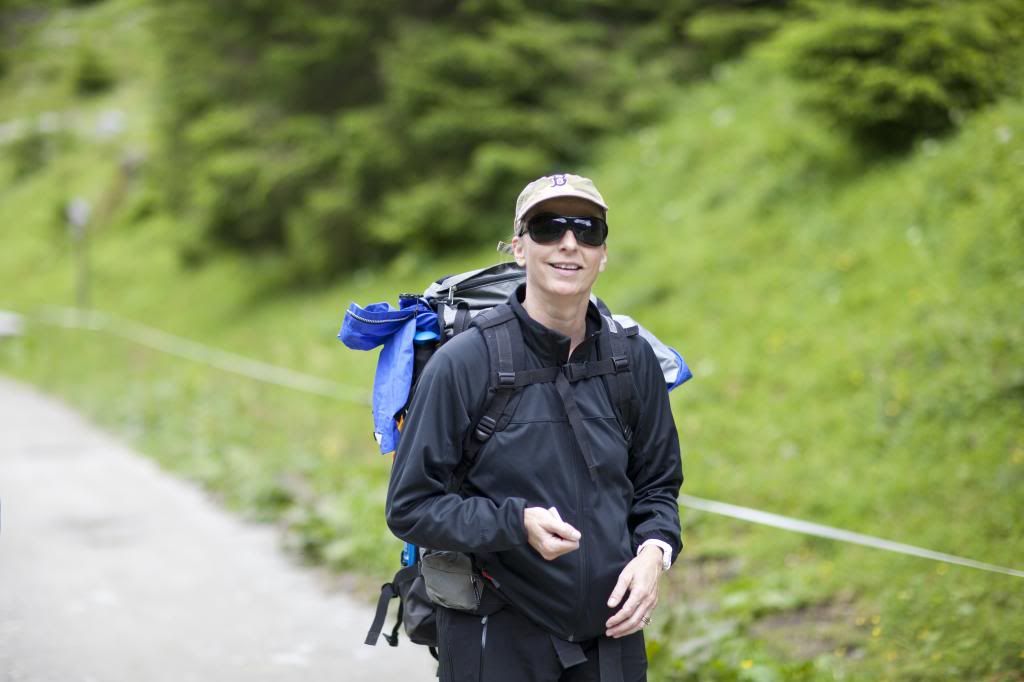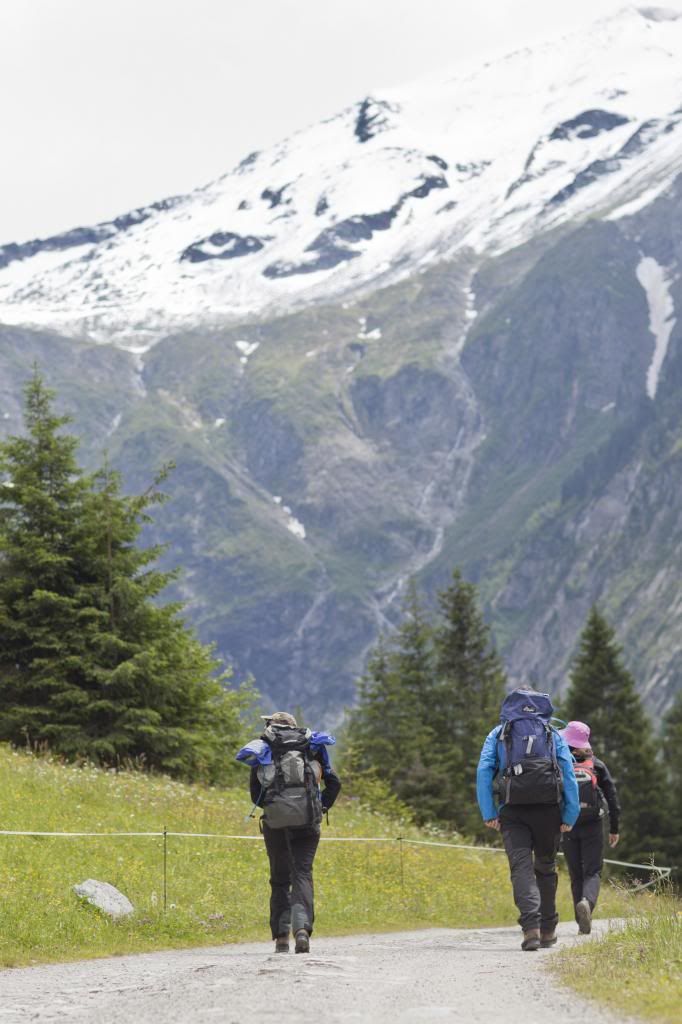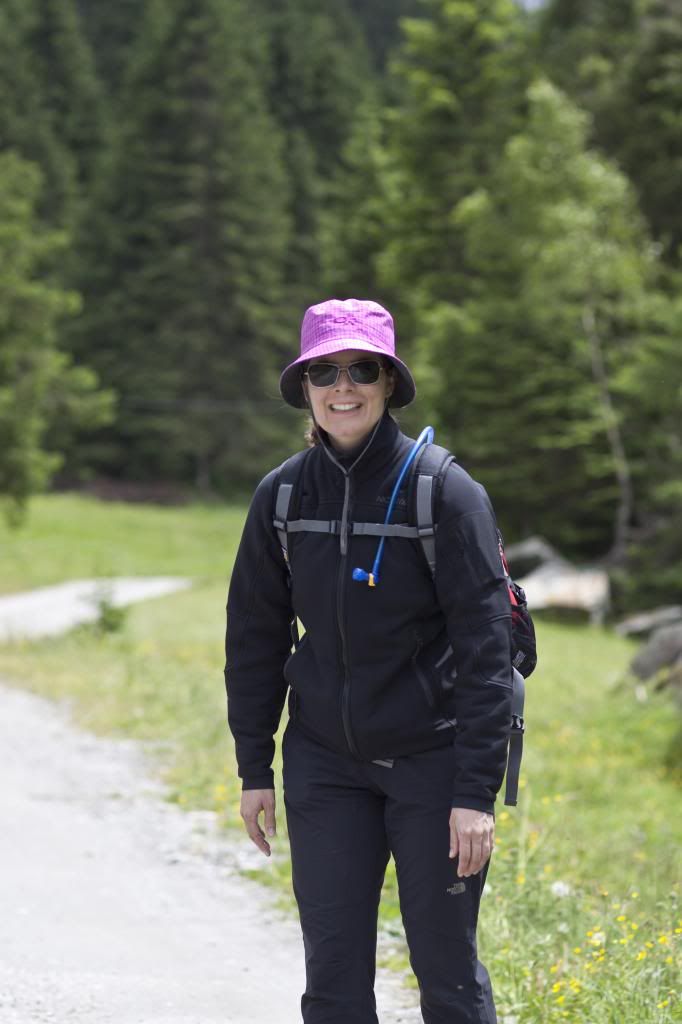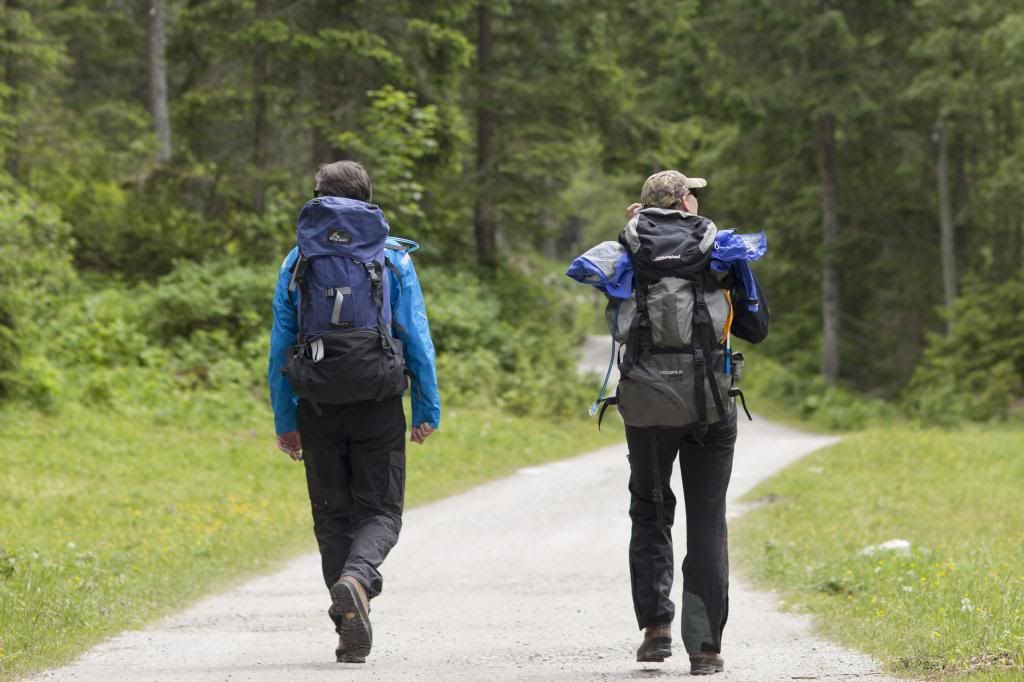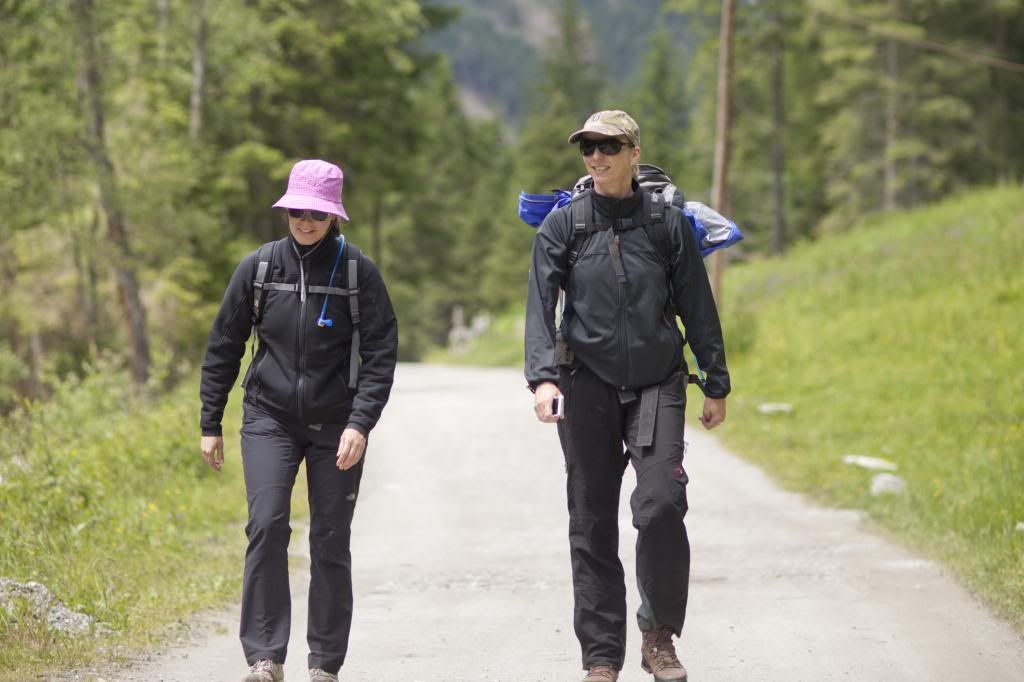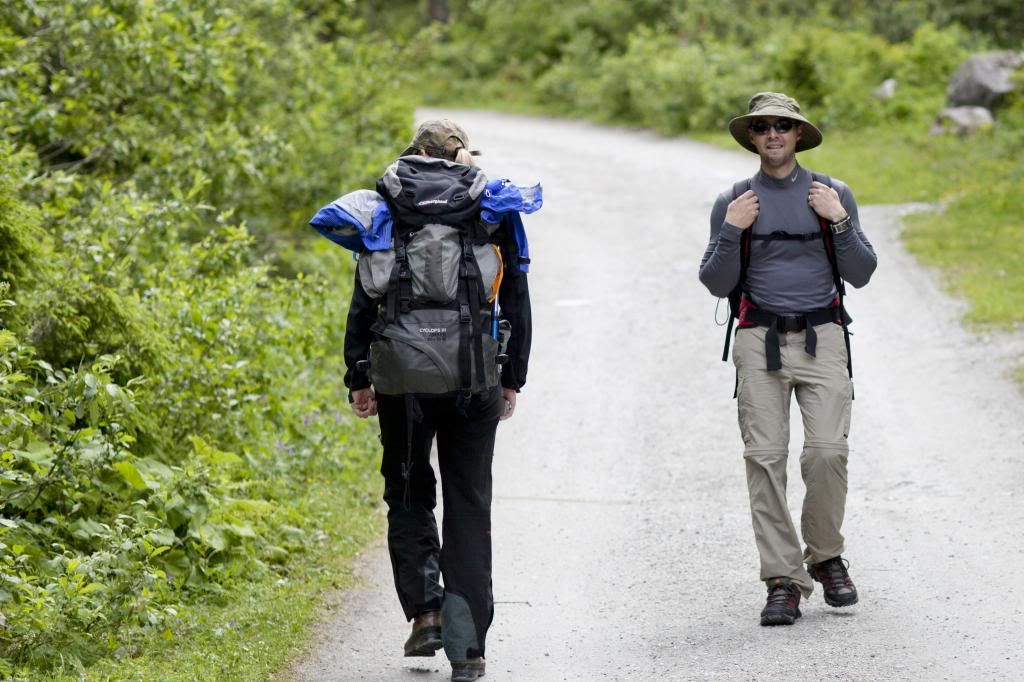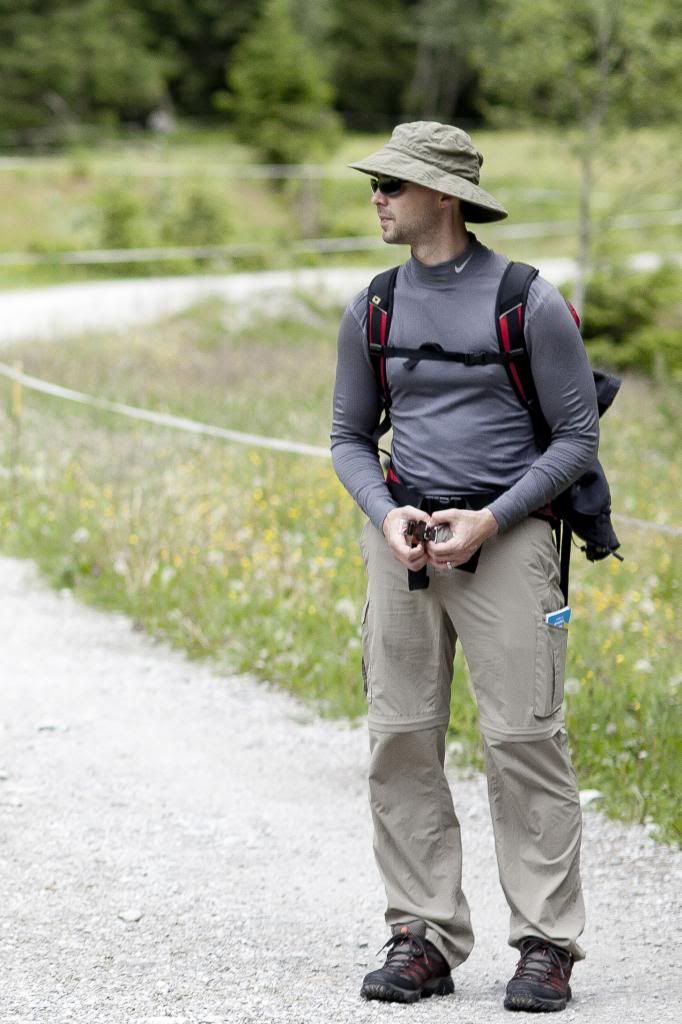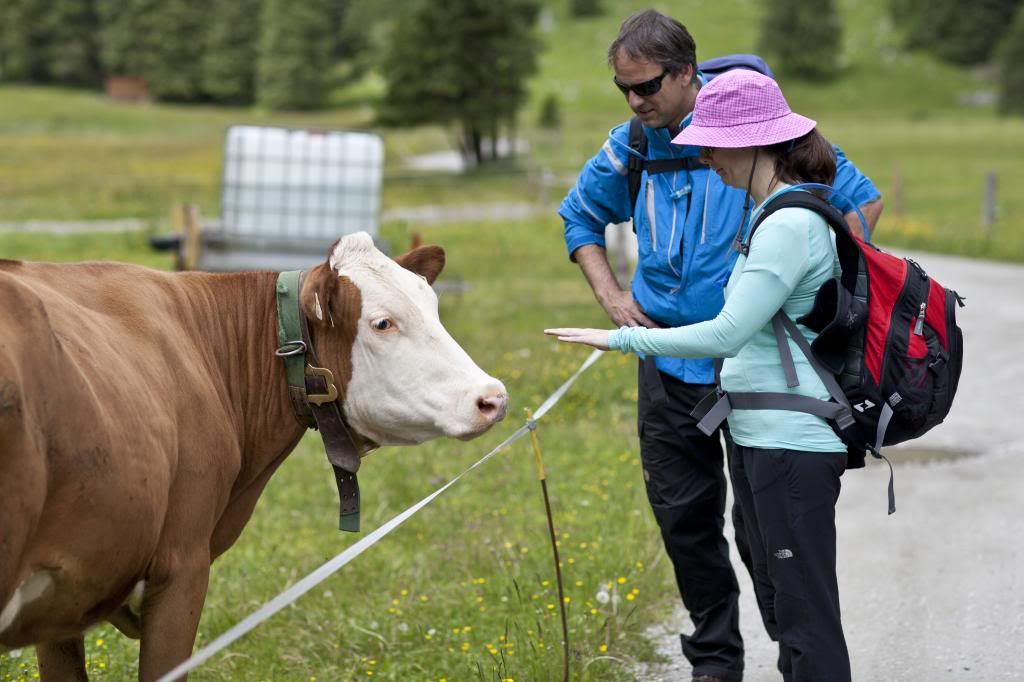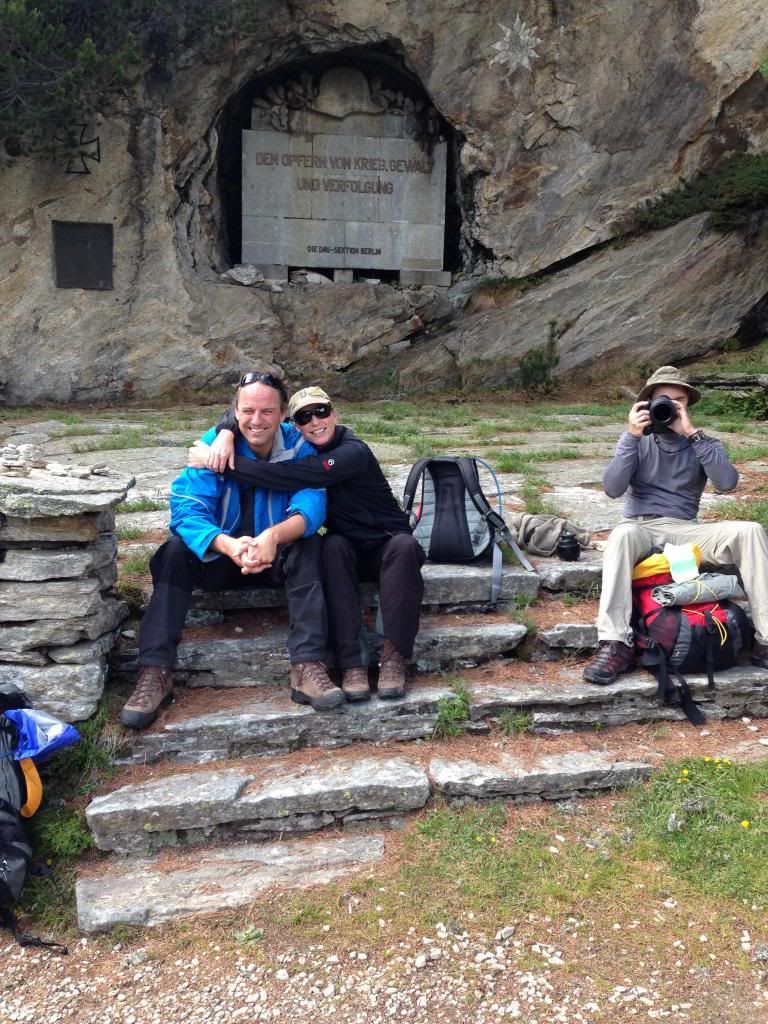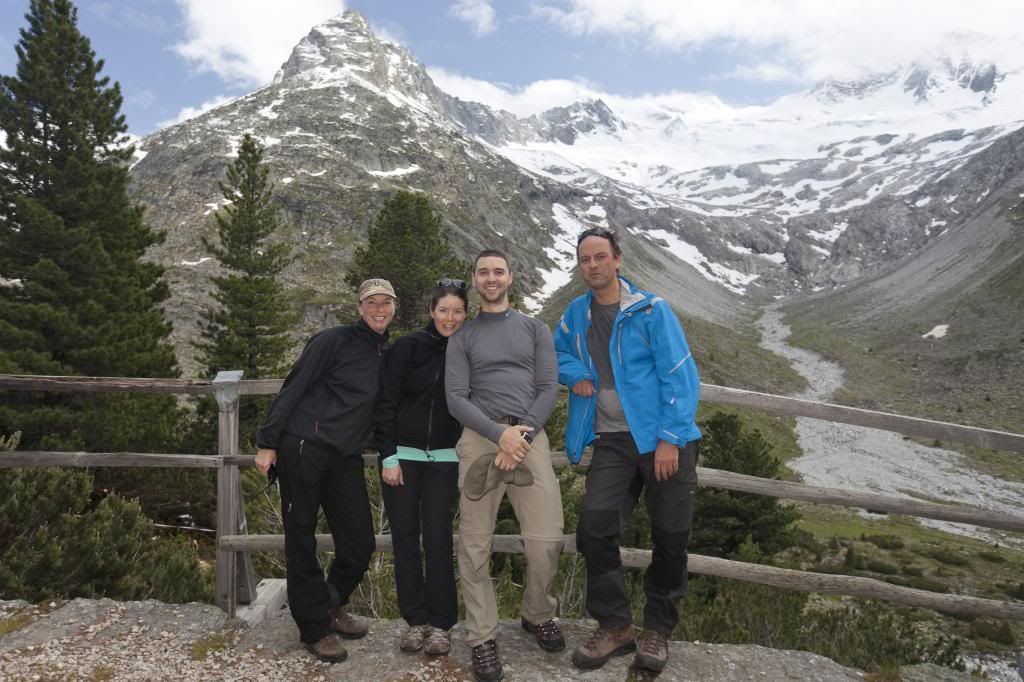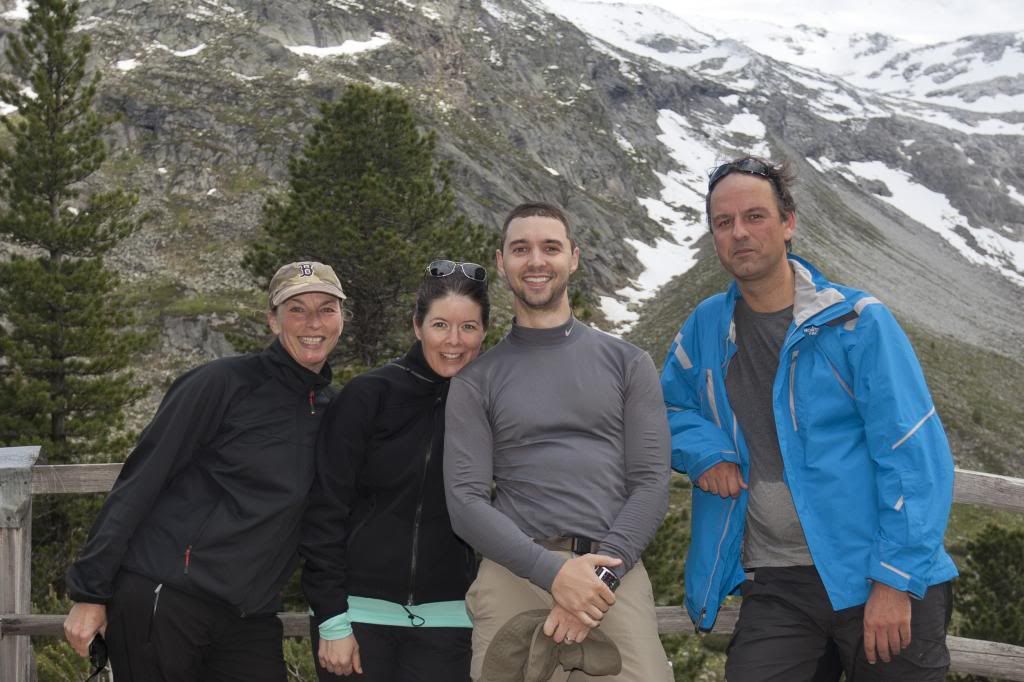 This was the "hut" we stayed at on the first day. Not bad for the middle of nowhere.












It was getting cold when we got to the hutte, so we welcomed warm drinks, although nothing can keep Michiel from beer.
This was the main room and the only one that was heated. Well, the had a heater for the boot room too.












Because we love Hasbro we played a lot of Monopoly the card game.












I always thought Mattel was the evil empire in toy world (Fidelity takes that title in investment management) but
I'd swear Manyana, loyal Hasbronite, is concocting an evil monopoly plan here....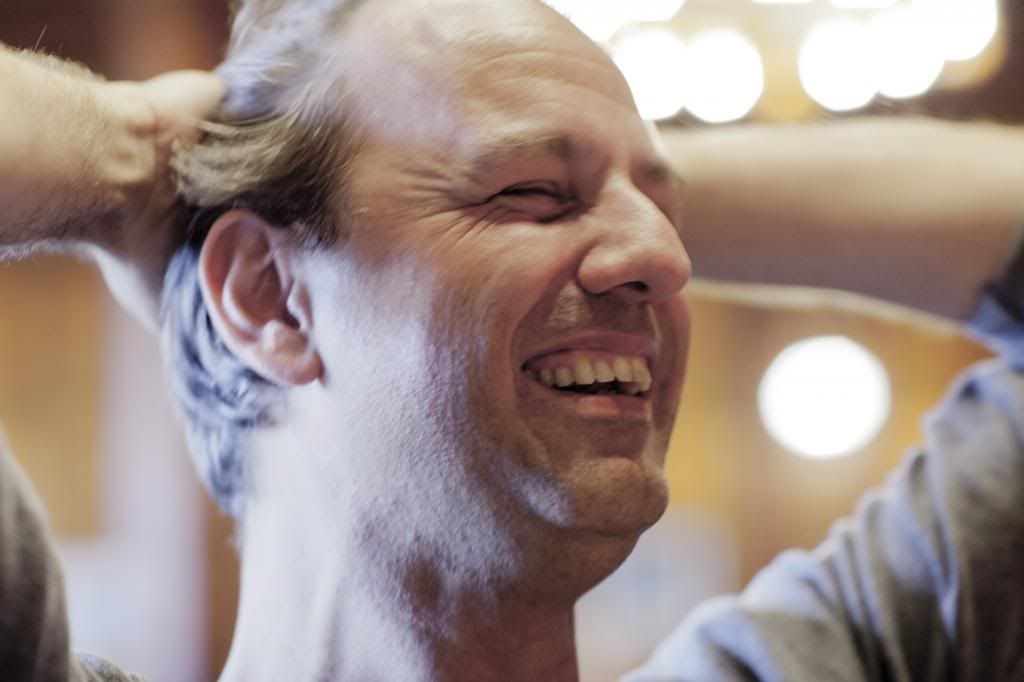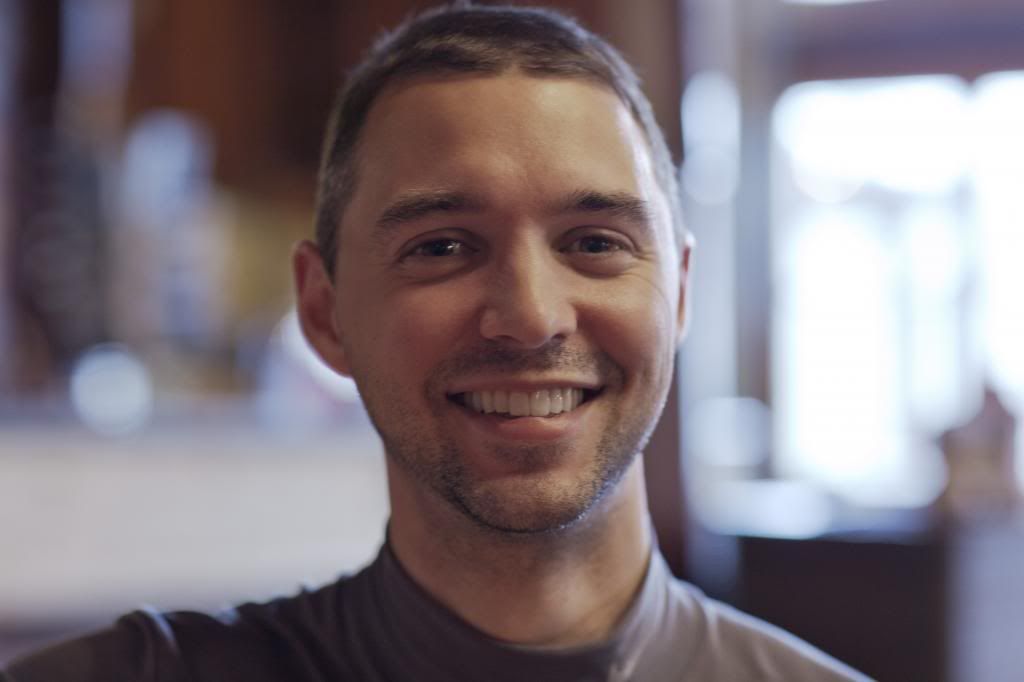 To truly be a Monopoly master like Michiel, you need to exert deep contemplation. Apparently it runs in the Lodder family.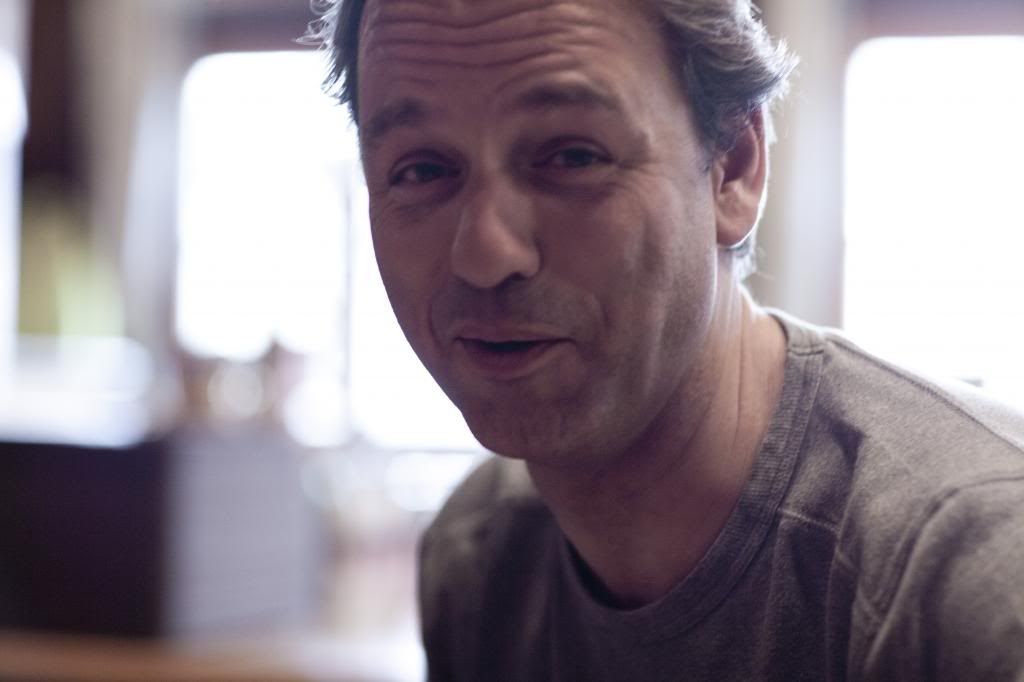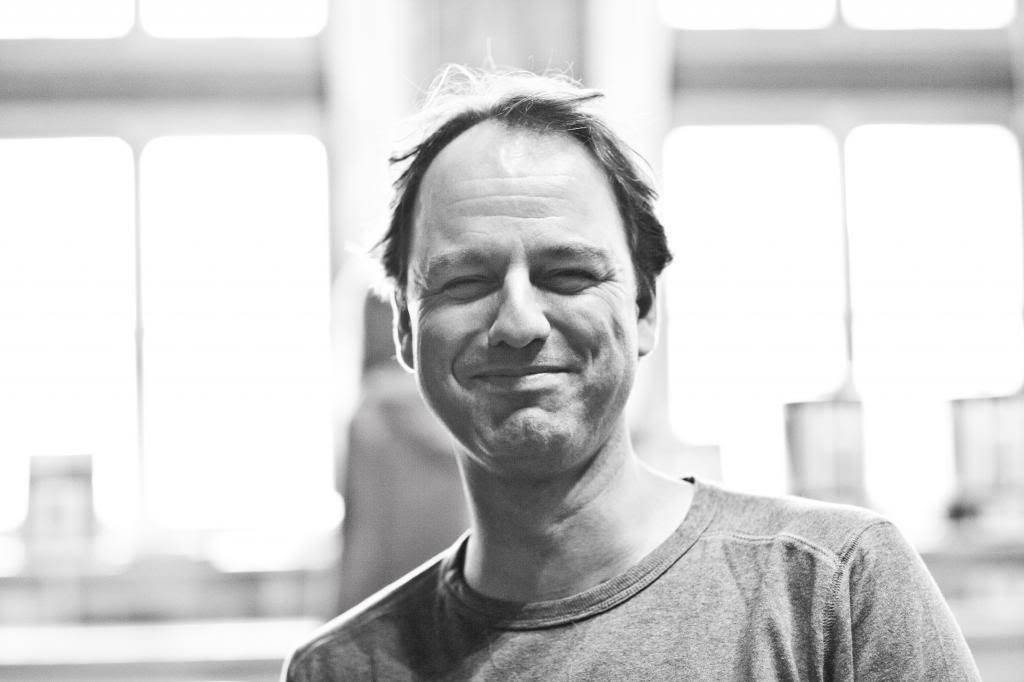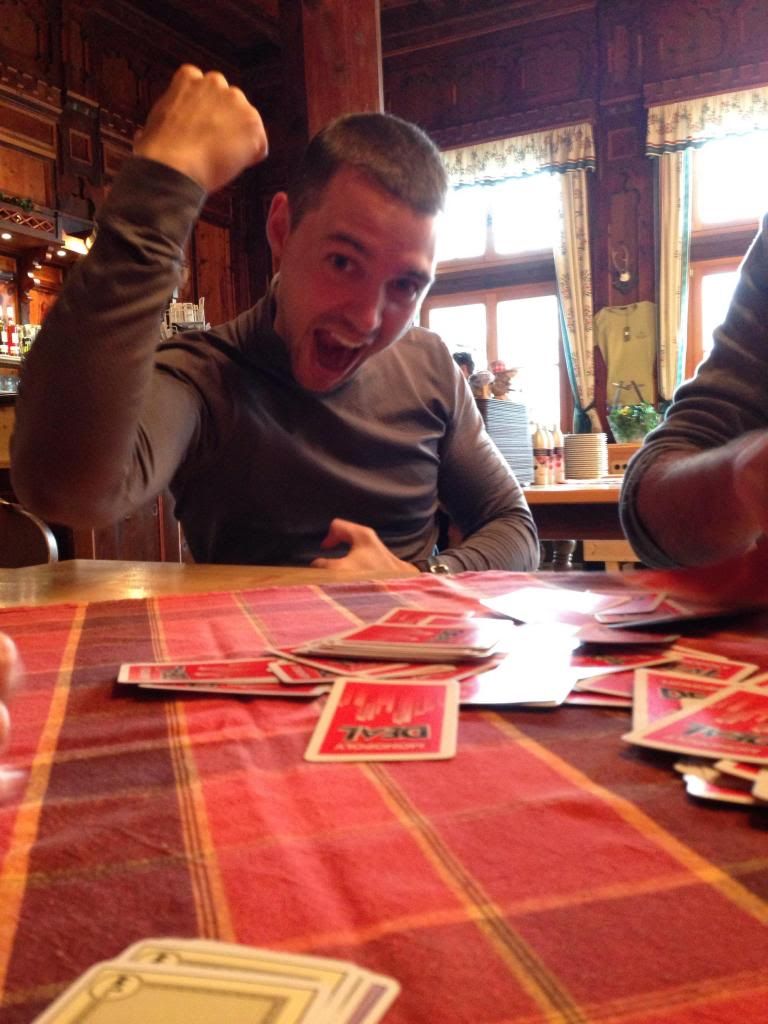 Kaiserschmarrn?












Kaiserschmarrn. What more can I say? Actually, there is a bit more. It's delicious and we tried it everywhere
we could. As far as I can tell it is some sort of enchanted lovechild of pancackes and crepes.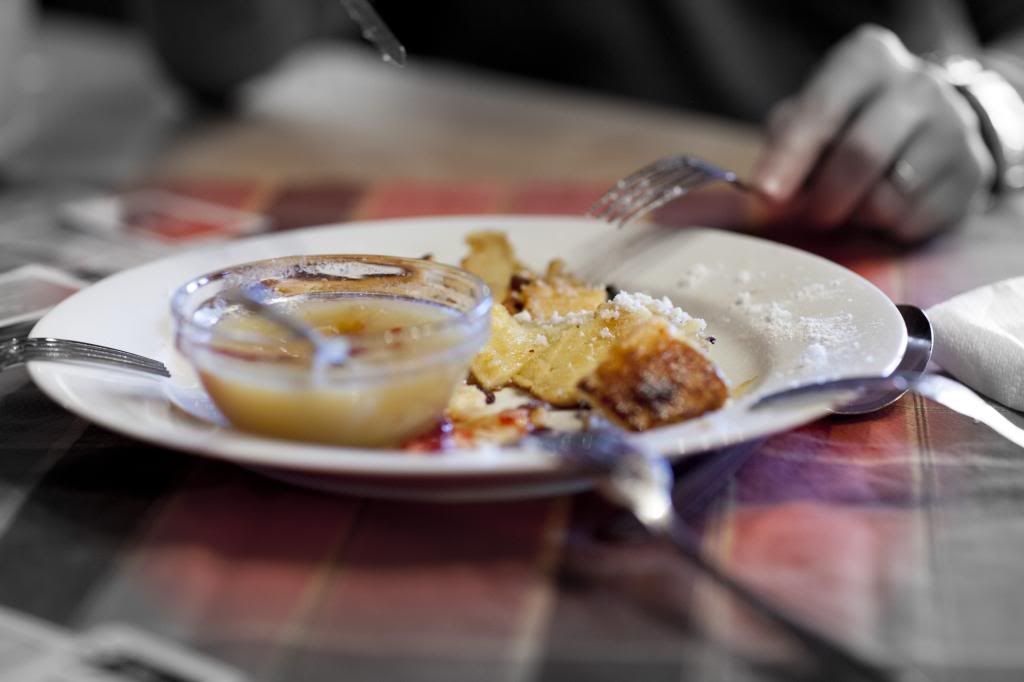 There was no heating so our bedrooms were damn cold.












The morning view from our bedroom window: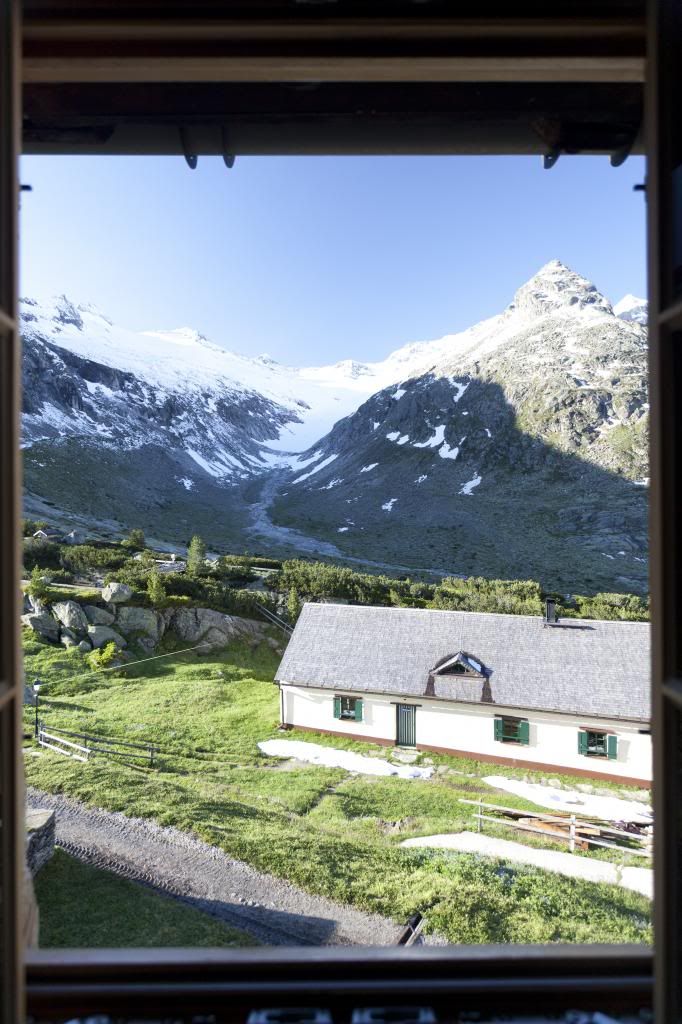 This was the main entry hall of the Berliner Hütte. www.berlinerhütte.at
Despite being in the middle of nowhere and older than sin the building was much nicer than we expected.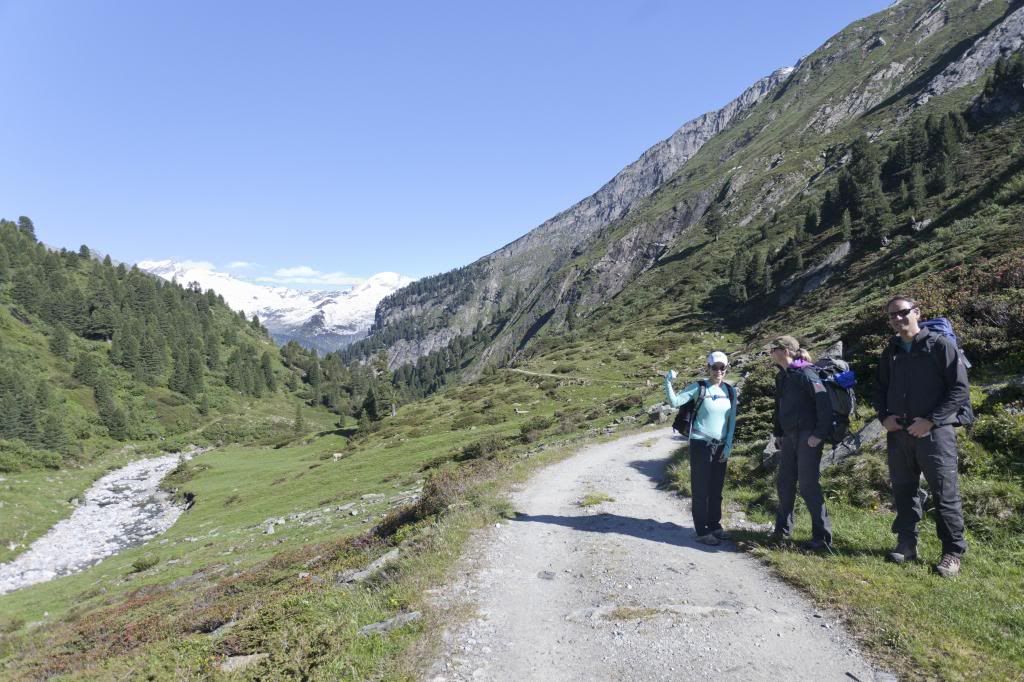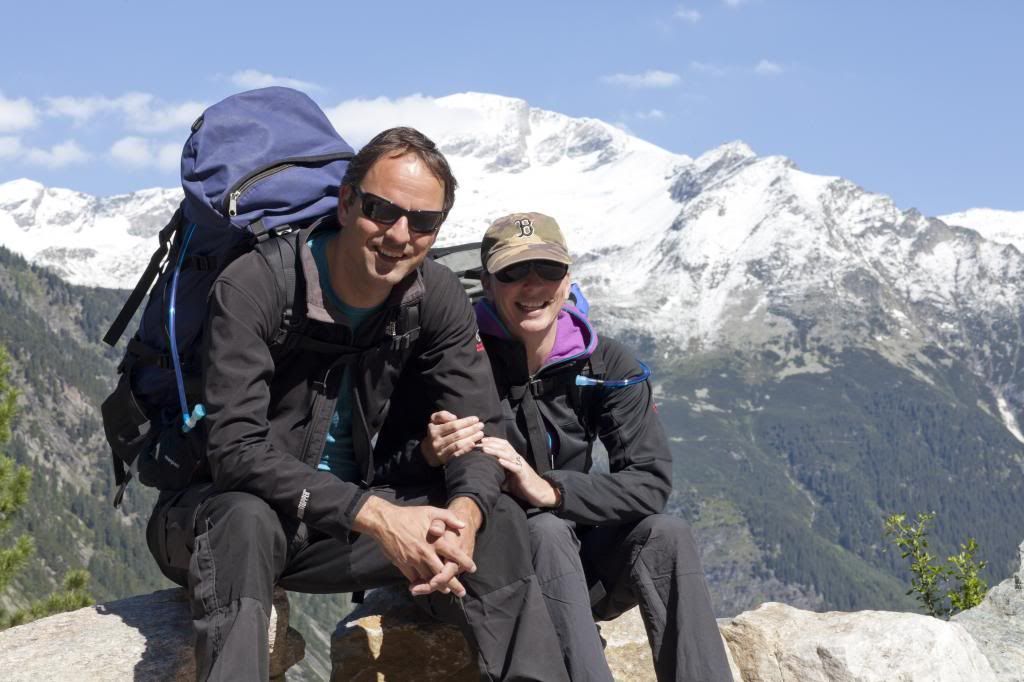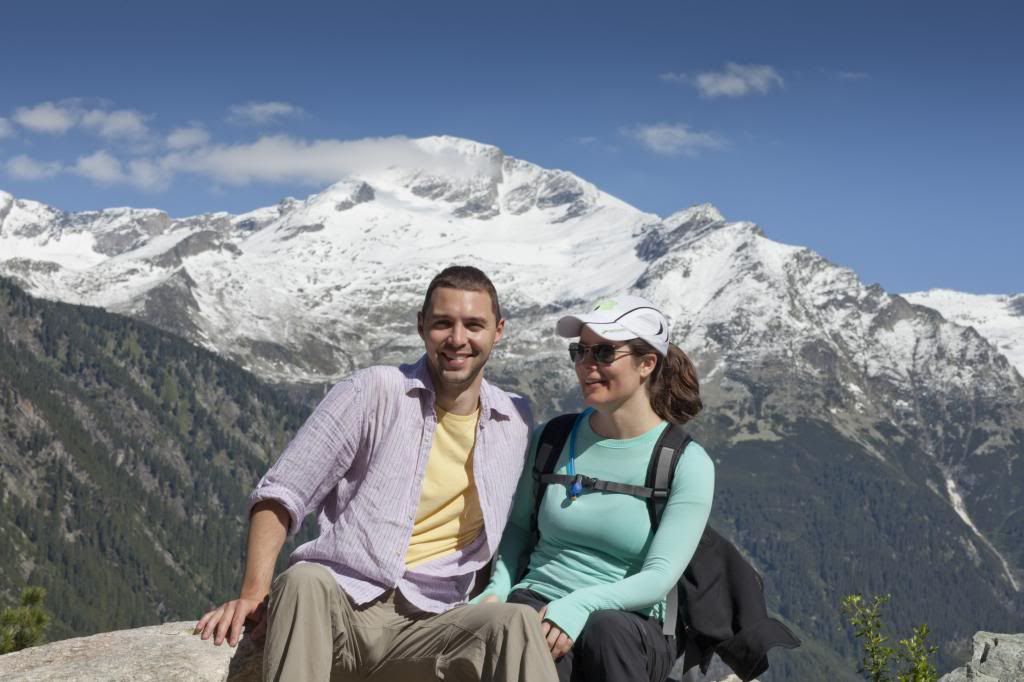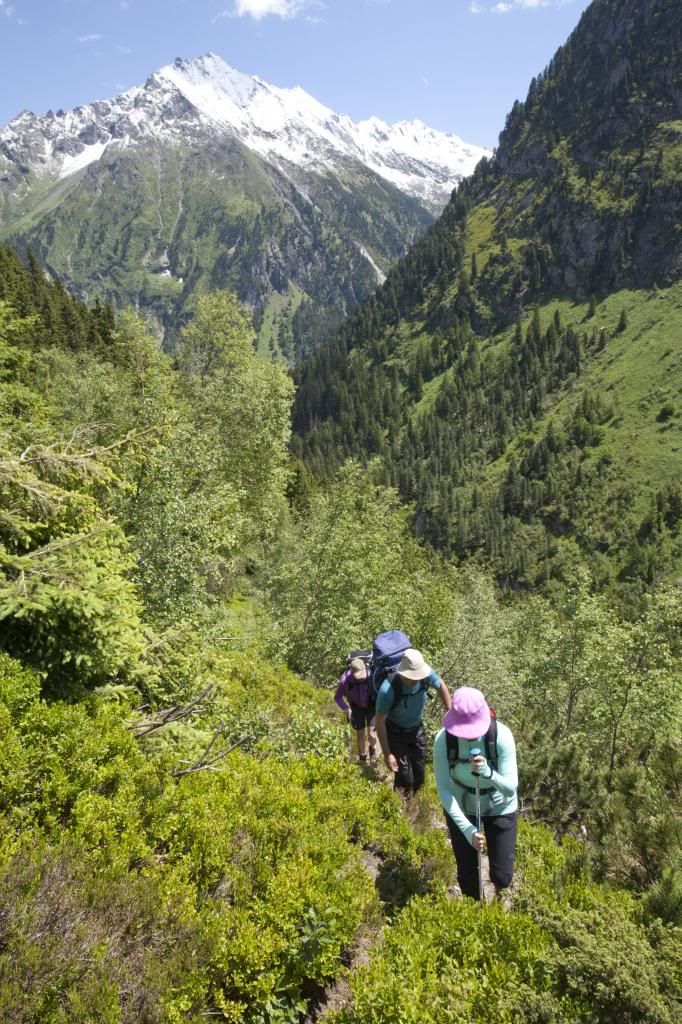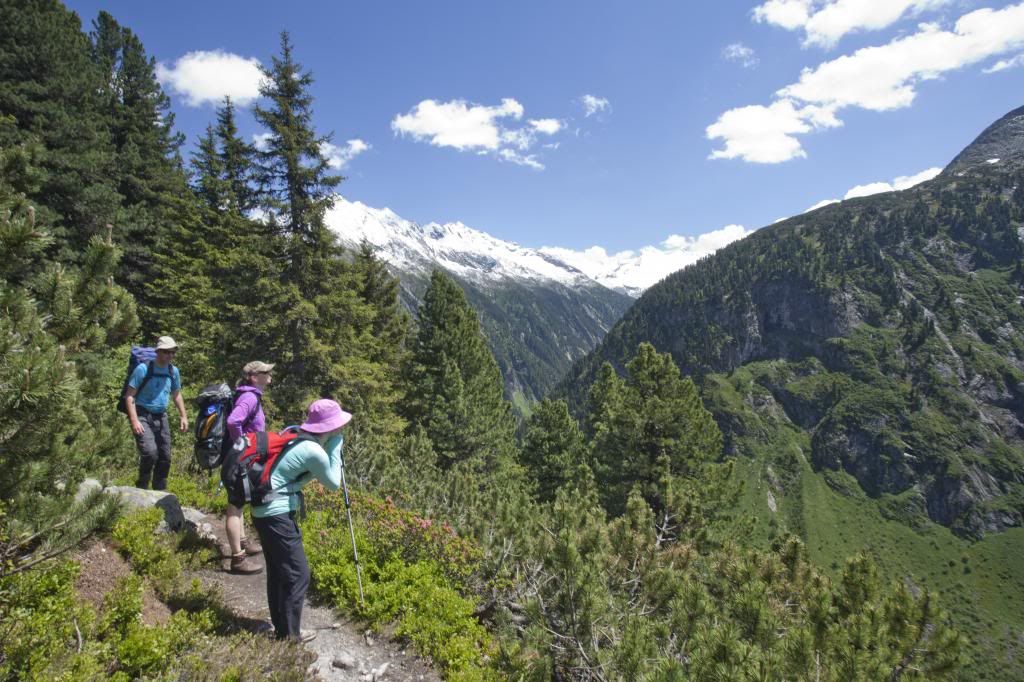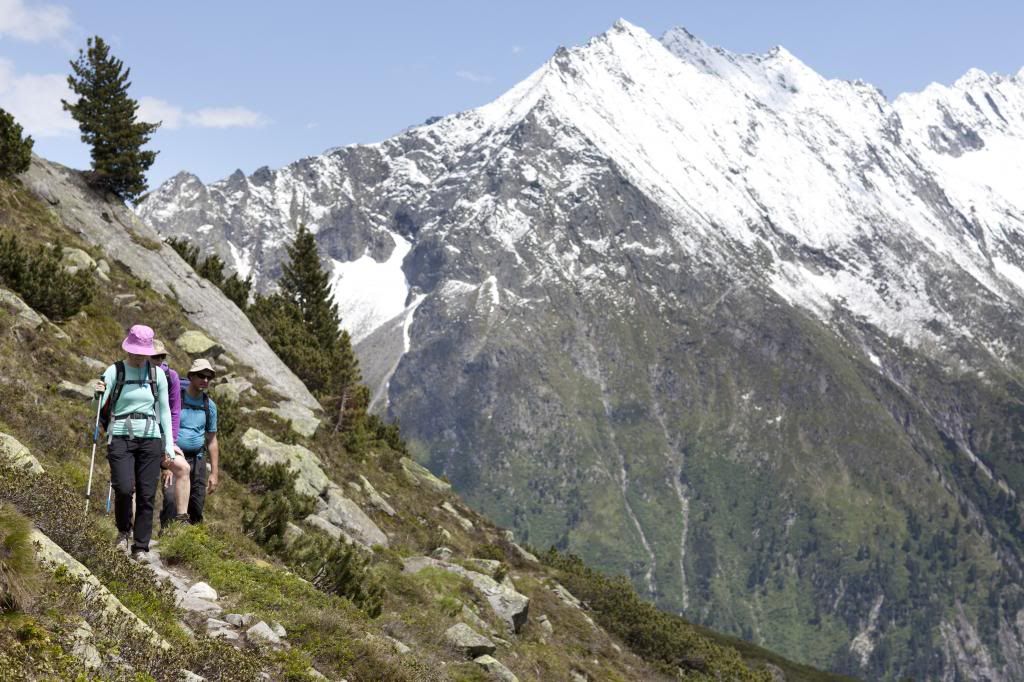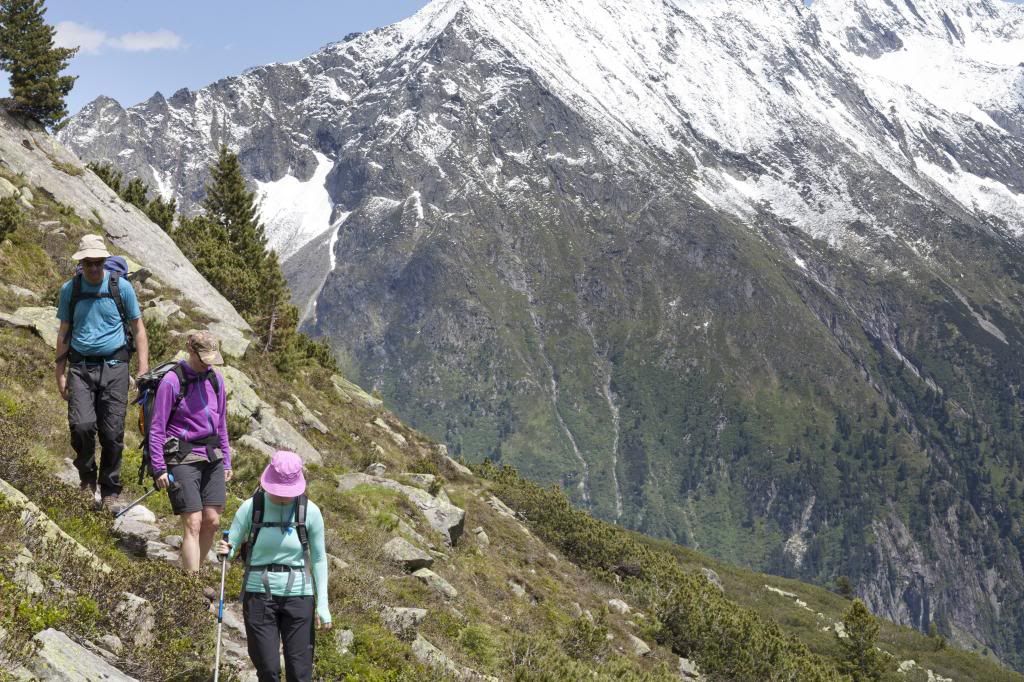 I took this picture at a slant to fit the whole scene into an 85mm shot. The trail on the bottom/right of the
photo - not the river, but the trail slightly up the mountain side - is the trail we took on our first
day, which was only a half day up to the Berliner Hütte. Rather than converging on the river the trail
switchbacks up into the notch in the mountainside that is in shadow and then continues on up out of view
to the hut. On the second day we had hiked all the way from that out of view hut to beyond where this
picture was taken to the Friesenbergerhaus.
www.friesenberghaus.com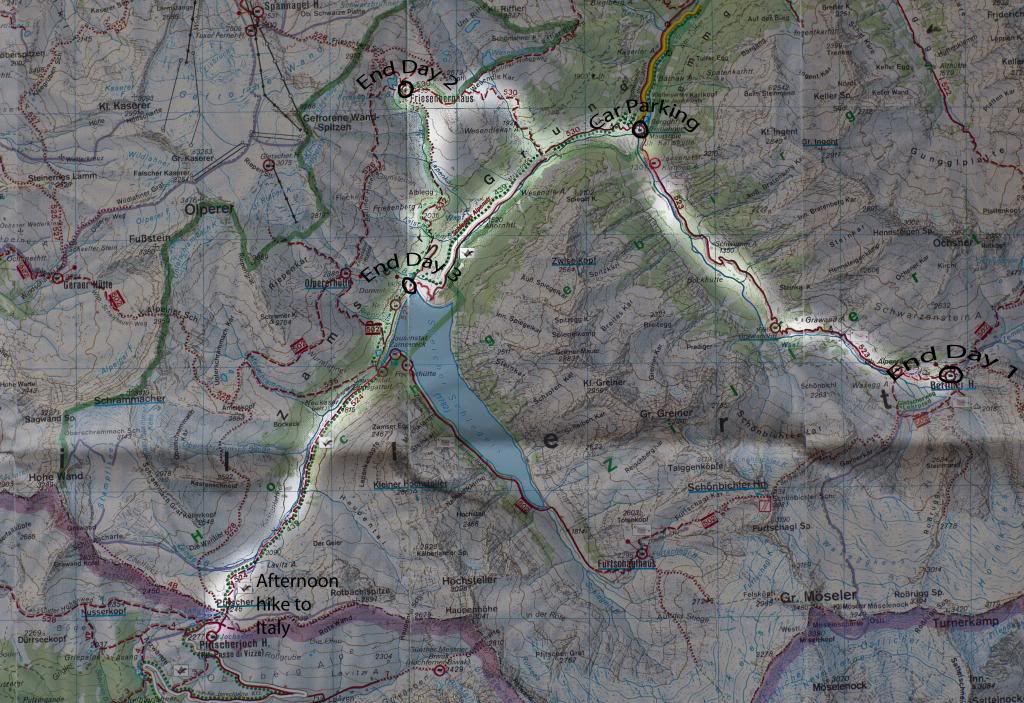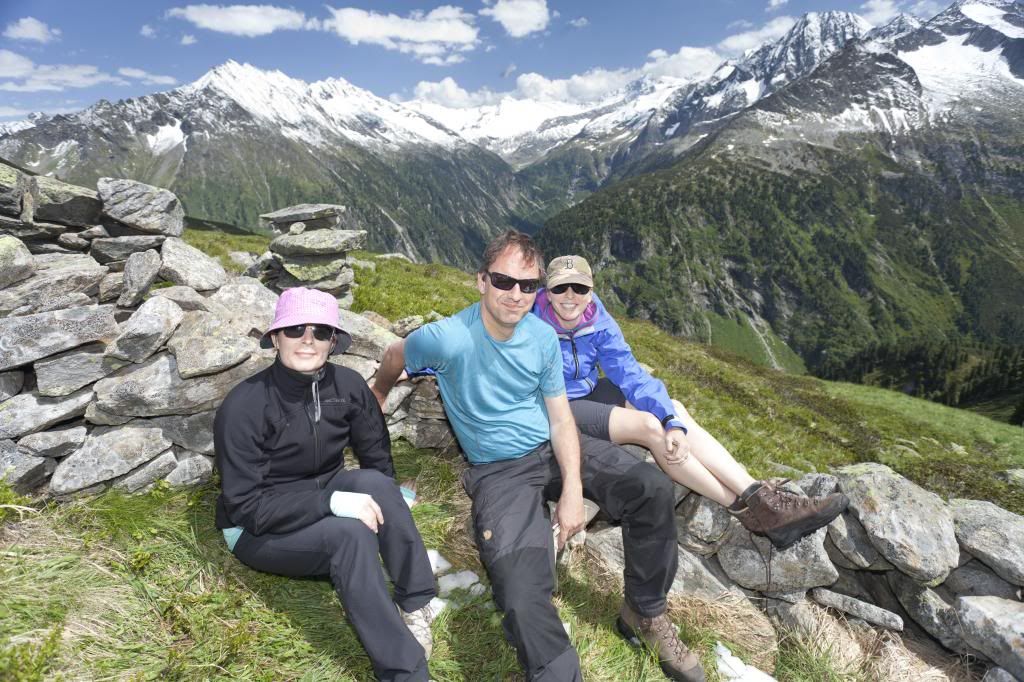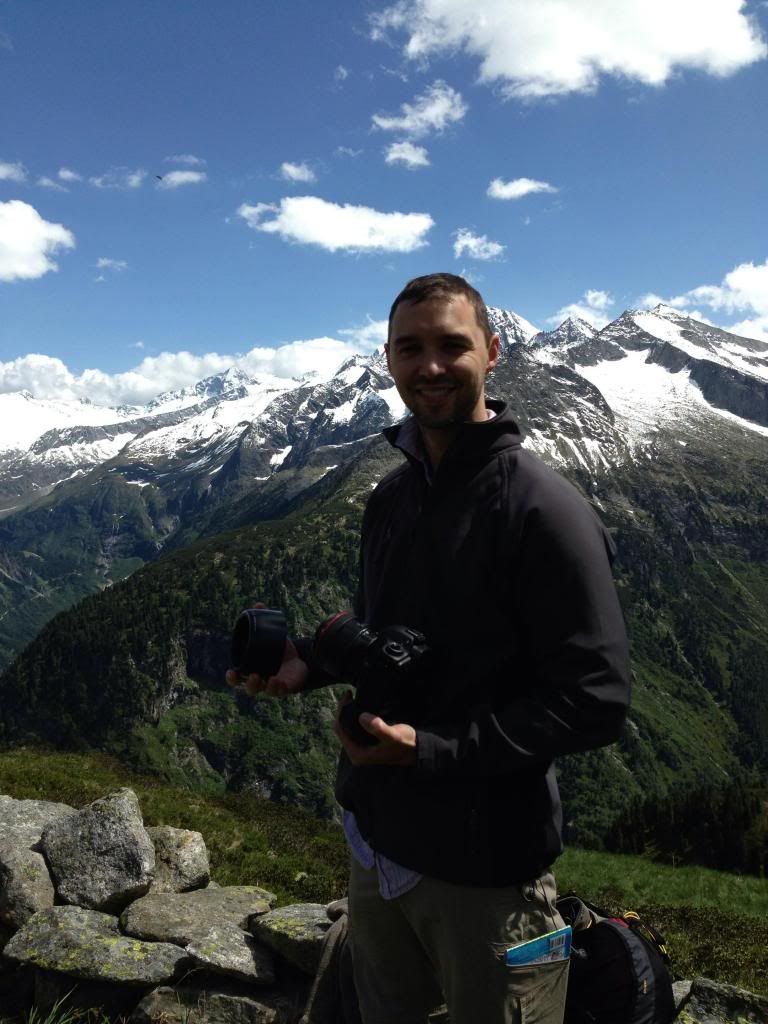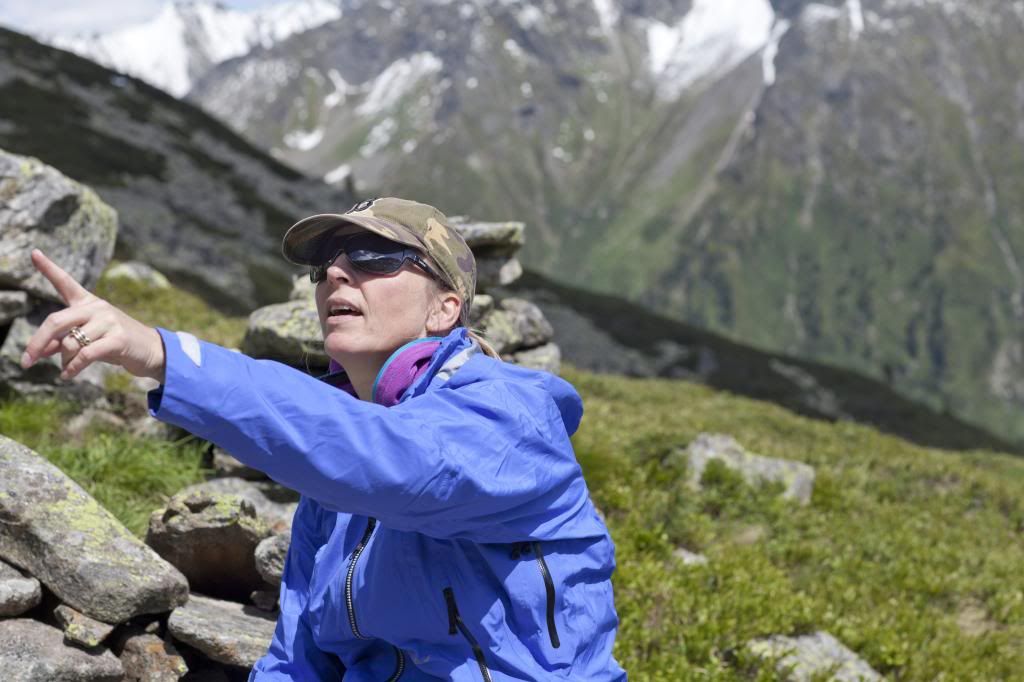 While stopping to enjoy a granola snack Sara realizes 8 hours into our hike what the last 1.5 hours entails.
She is no longer happy.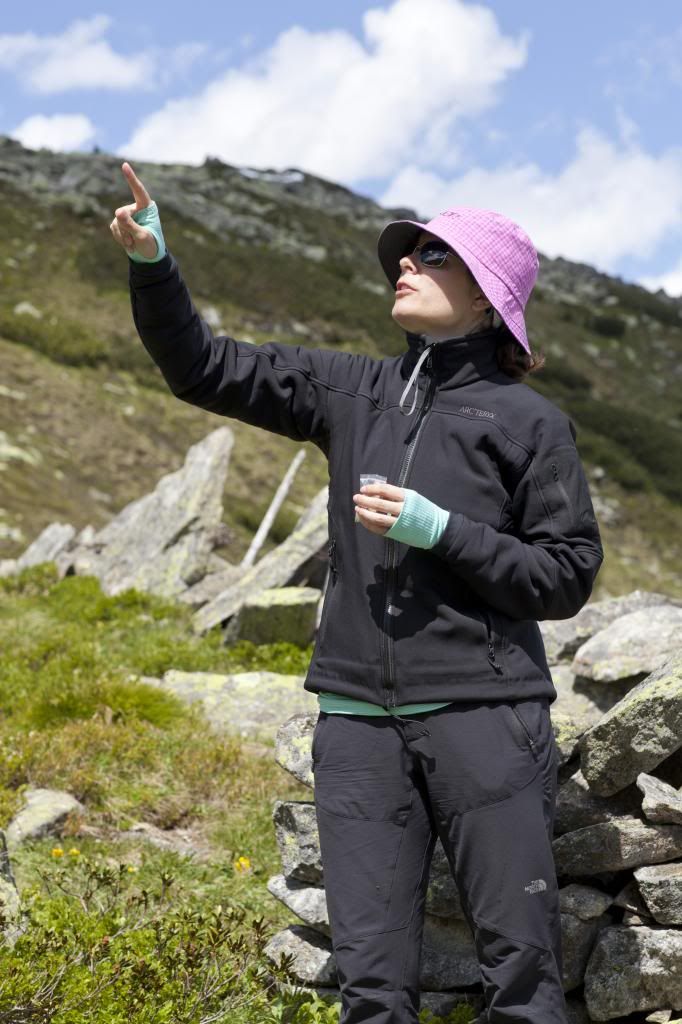 This is what Sara looks like when she is scared out of her underpants but doesn't want to admit it.












And the kiss goodbye...












From here on it's snow.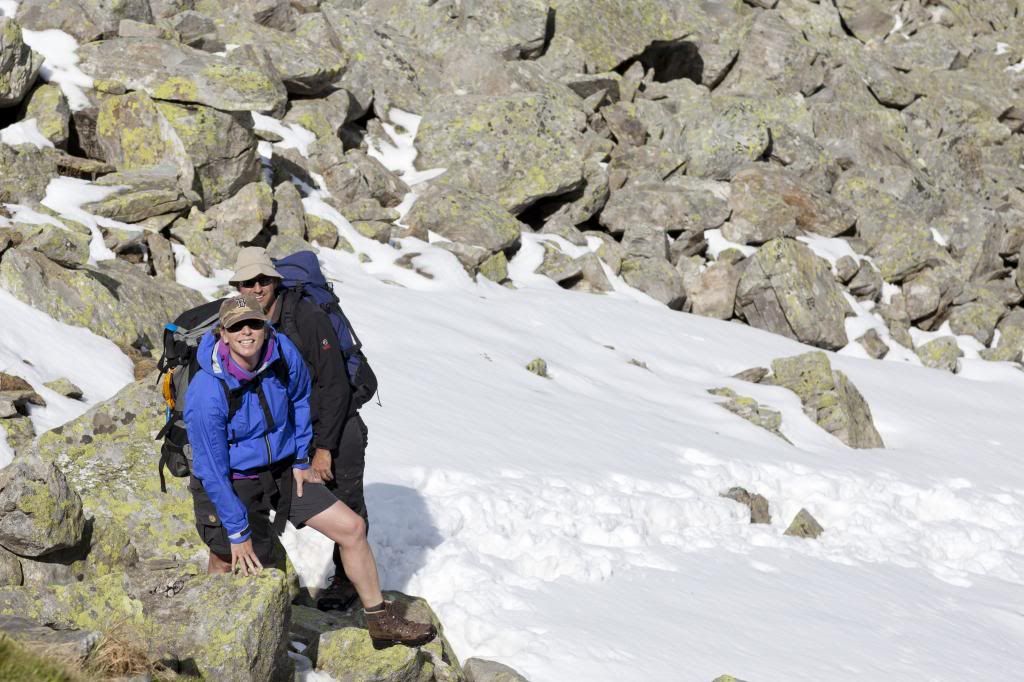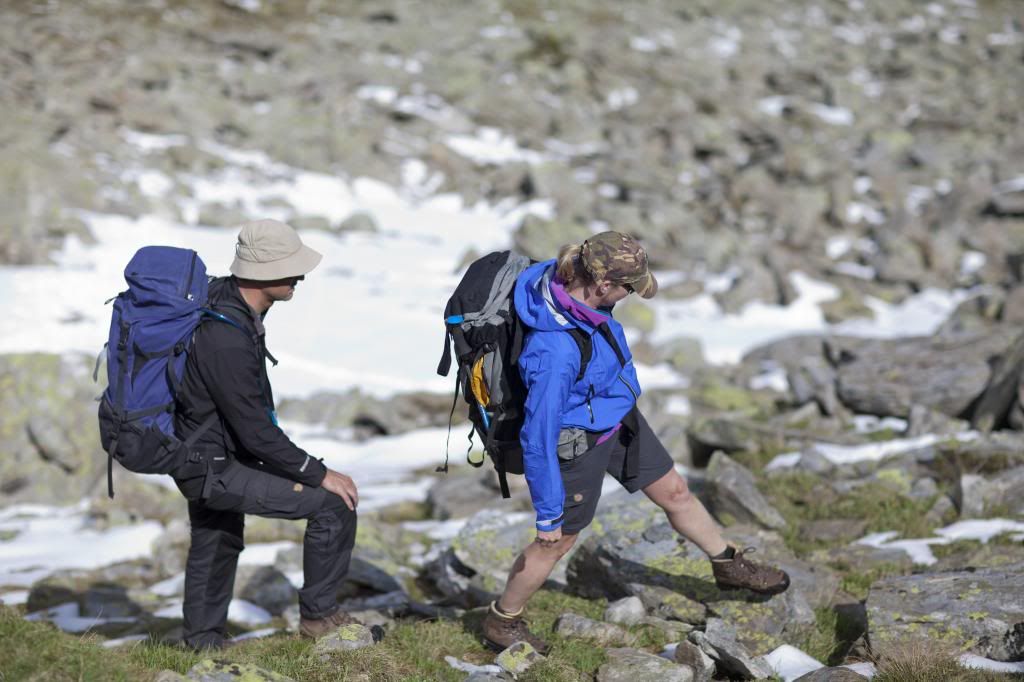 At the top of one peak, about 2800m high.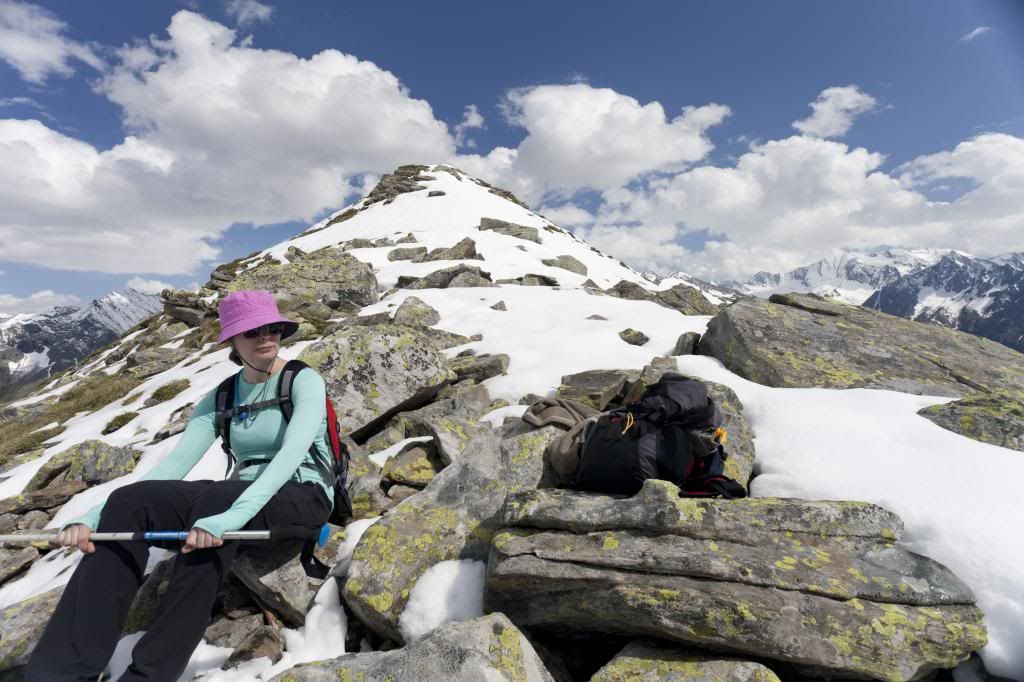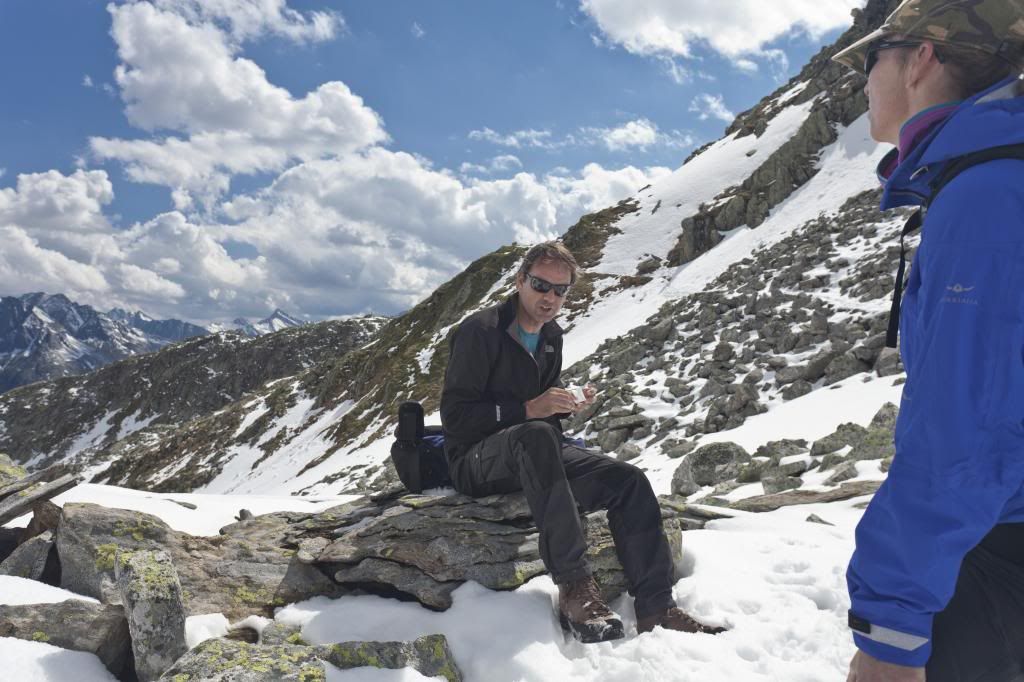 This gives you a sense for the steepness and unsure footing with snow covering
the trail.












We sincerely hope this trail, visible in the distant background, is at least half as scary to look at as we
thought it was to hike. (when I say we, I mean Sara and me. Michiel and Manyana thought nothing of it)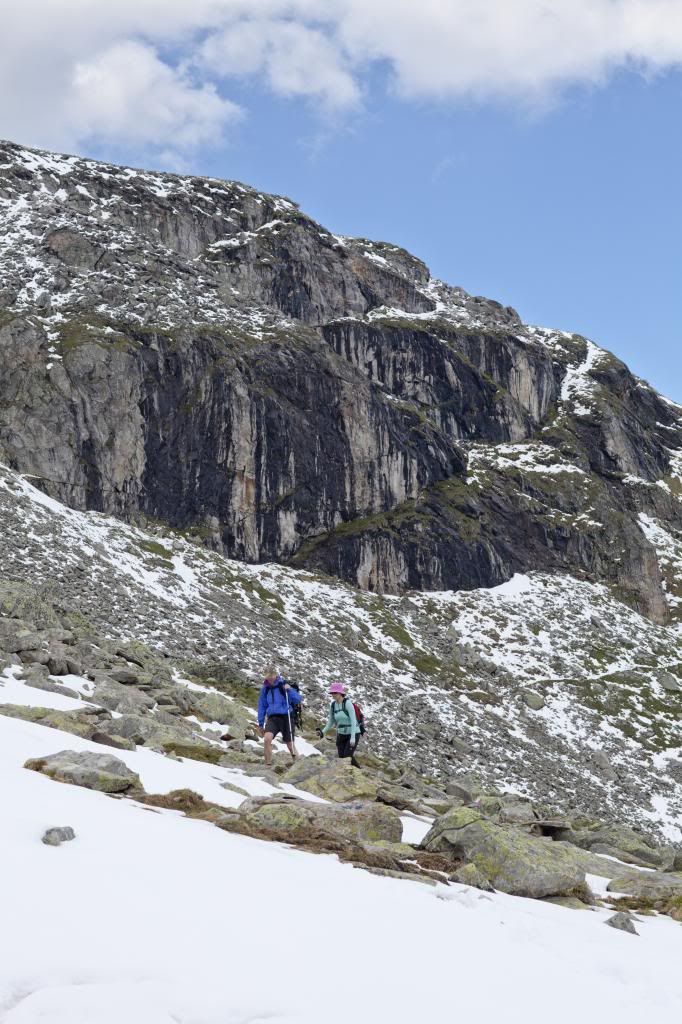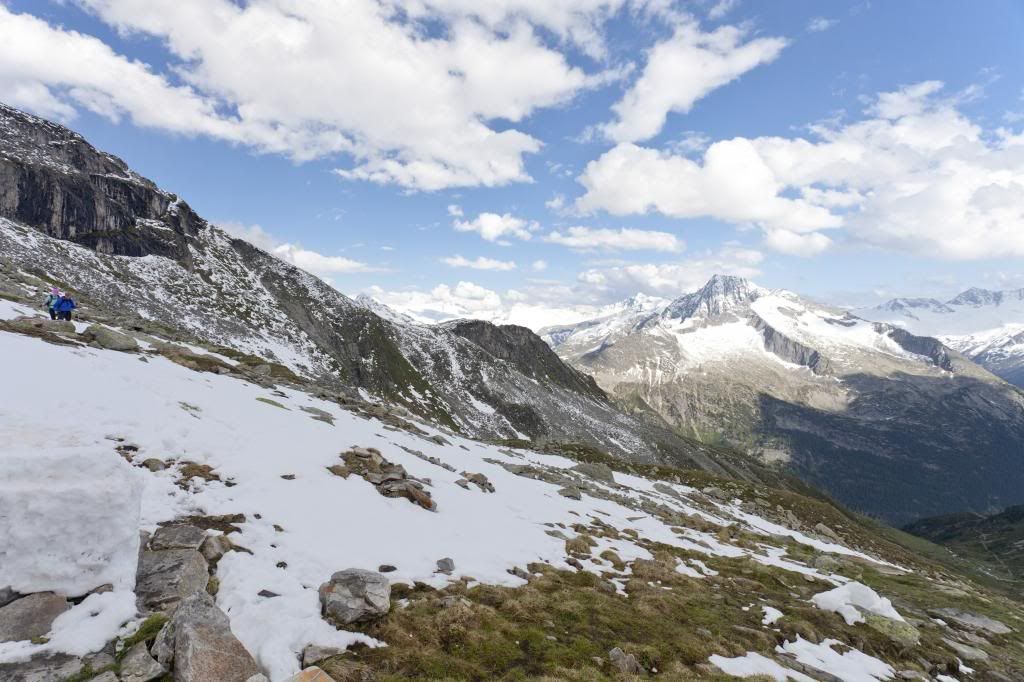 Finally we made it to the day two hut. You can just make out in the
distance above Michiels head where the extra foolish daredevils
continued on up. Ironically, Sara had mapped out our entire route online
beforehand and that was the way we had expected to take originally.
Onfortunately, we forgot the crampons, rope, and helicopters.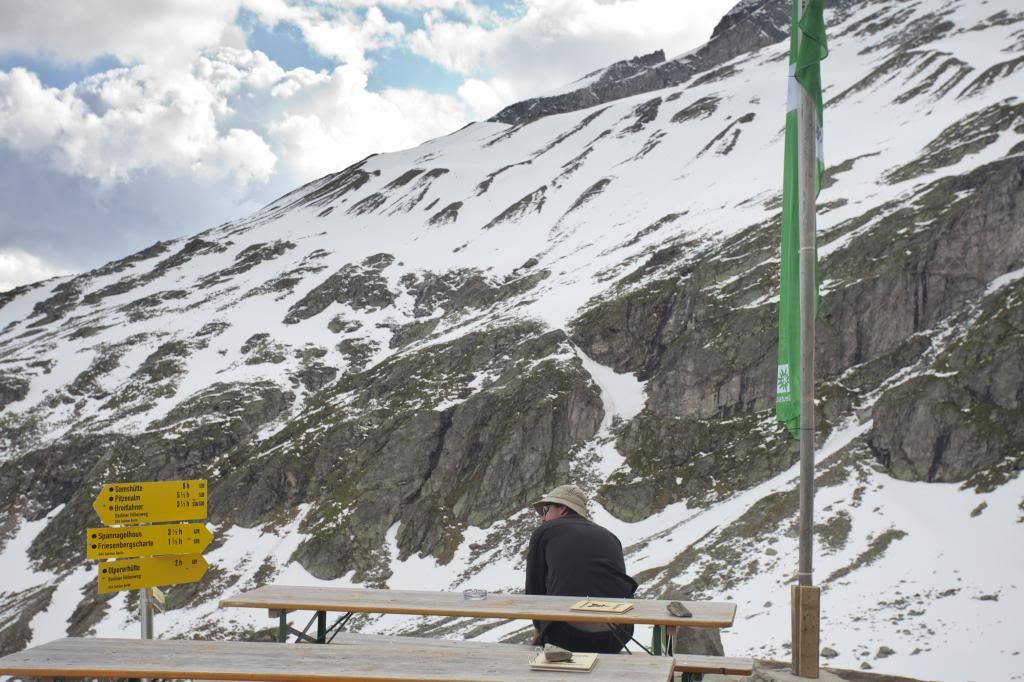 The typical scene in a hut. Beers at our table, experienced hikers in the background.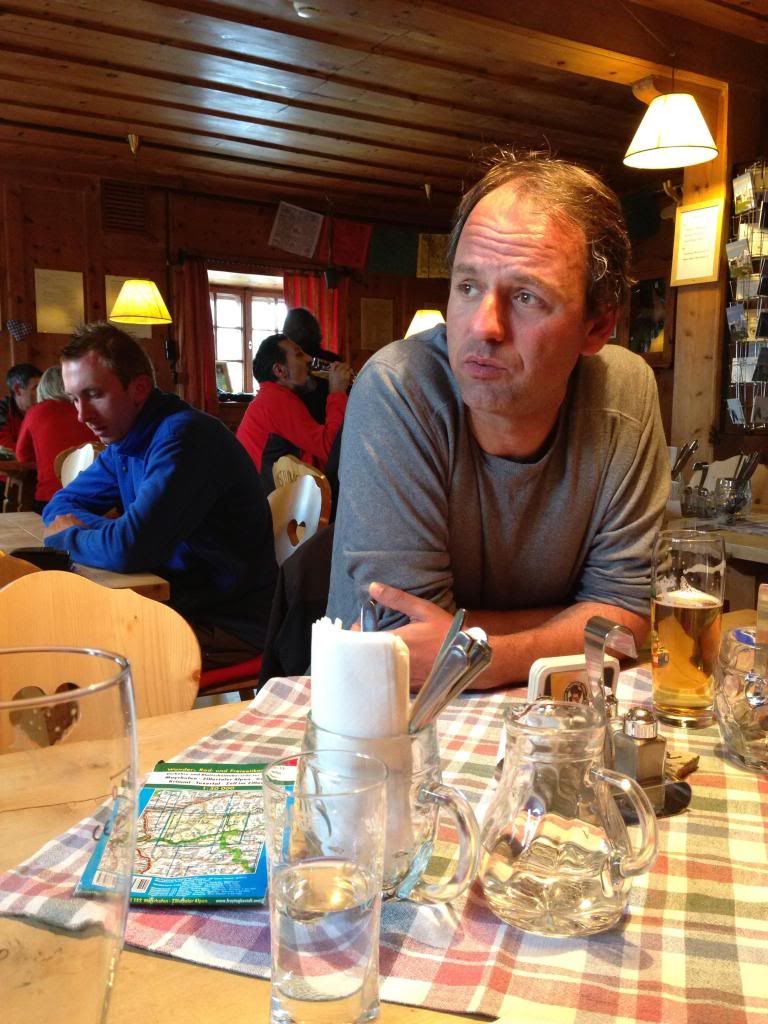 Inevitably after dinner the cards come out and other table jealously eye us.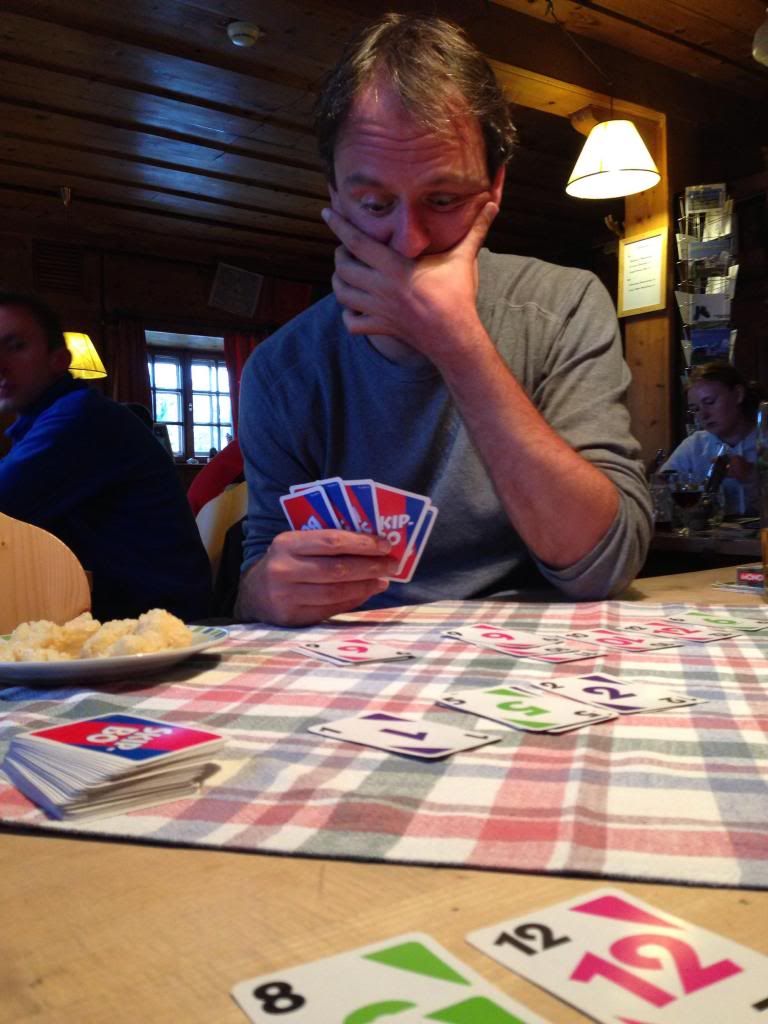 Of course now that we are on our way back down (next day) Sara is all, "Hey!"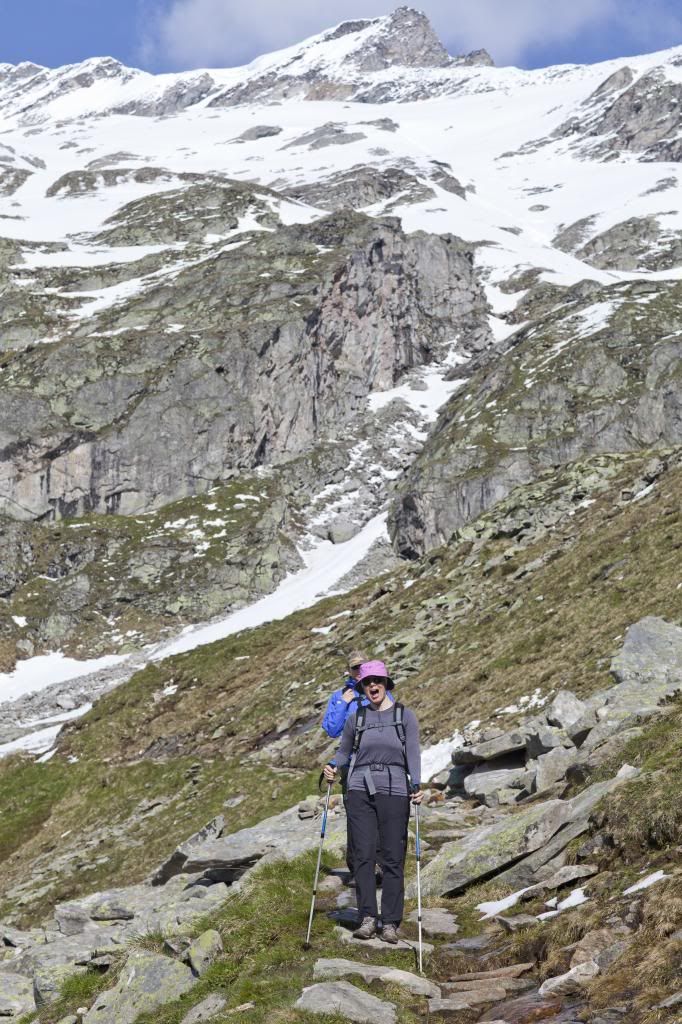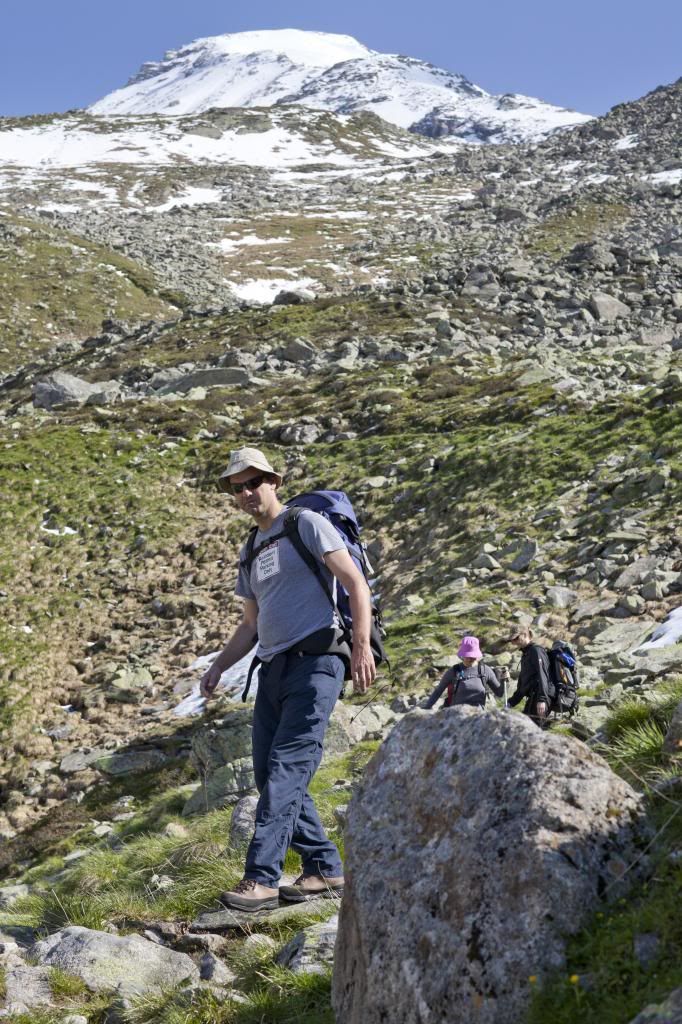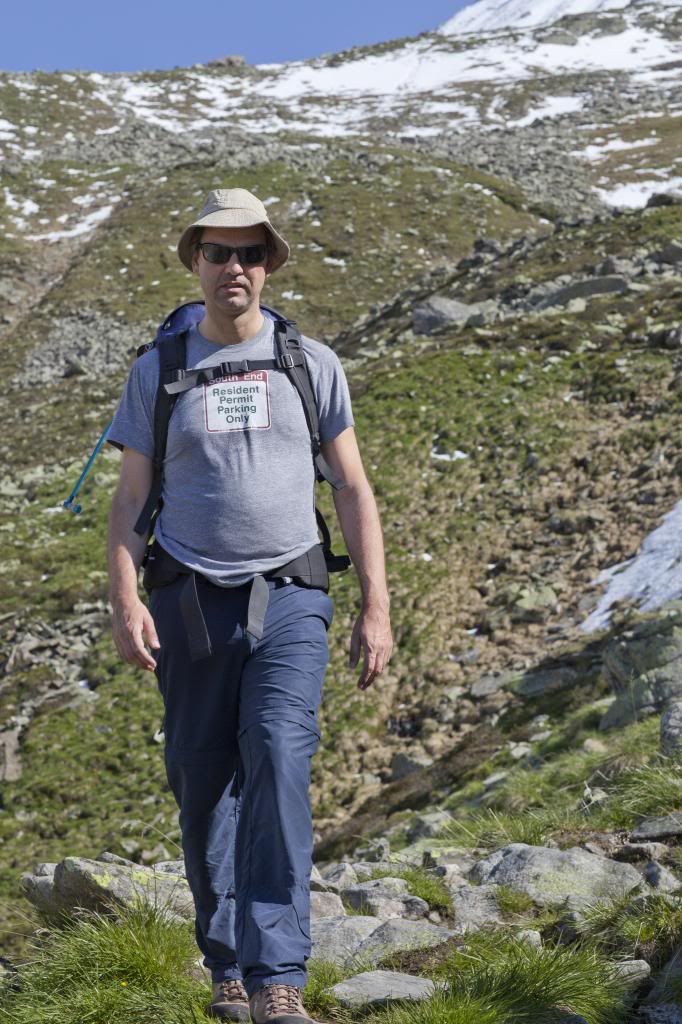 You can see with the selective highlighting the "fries and burger" house we stayed at the night before in the background.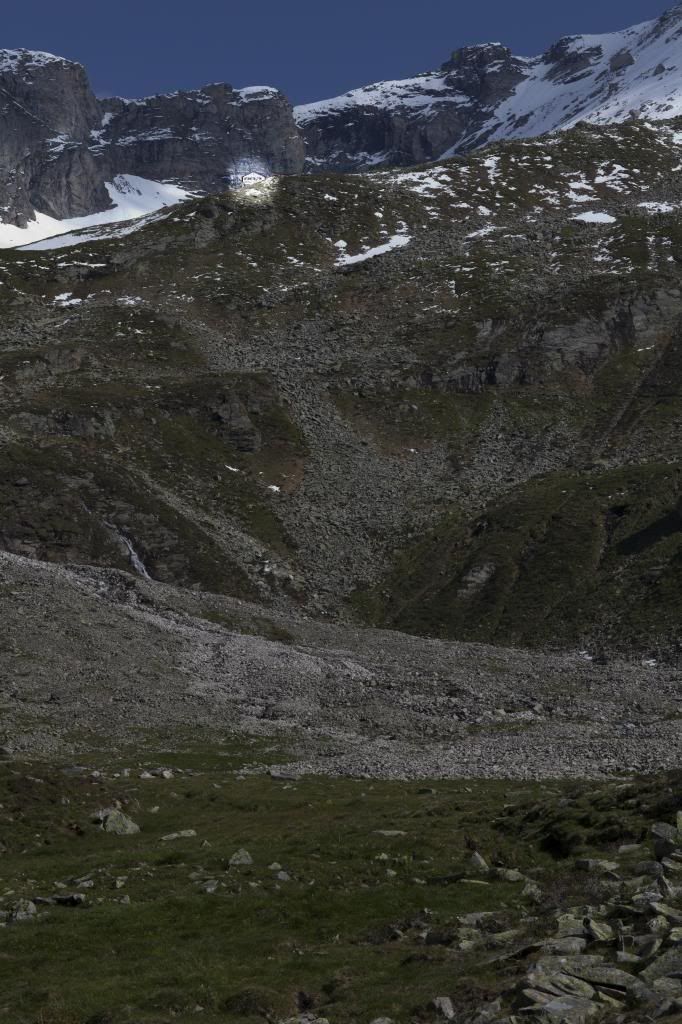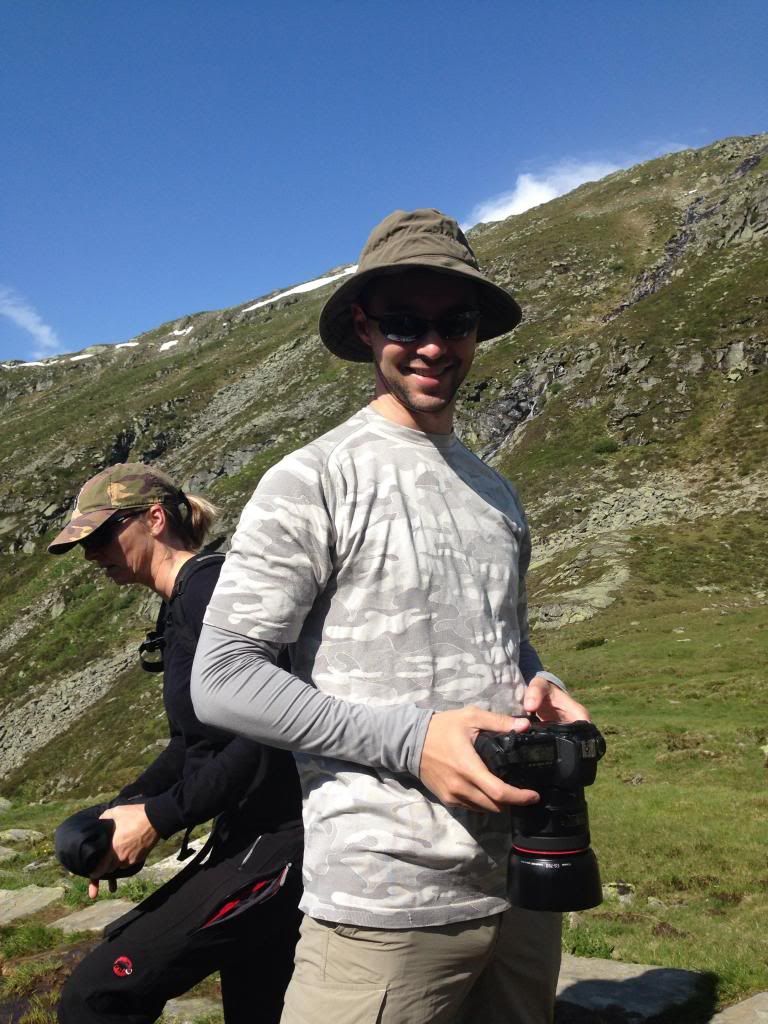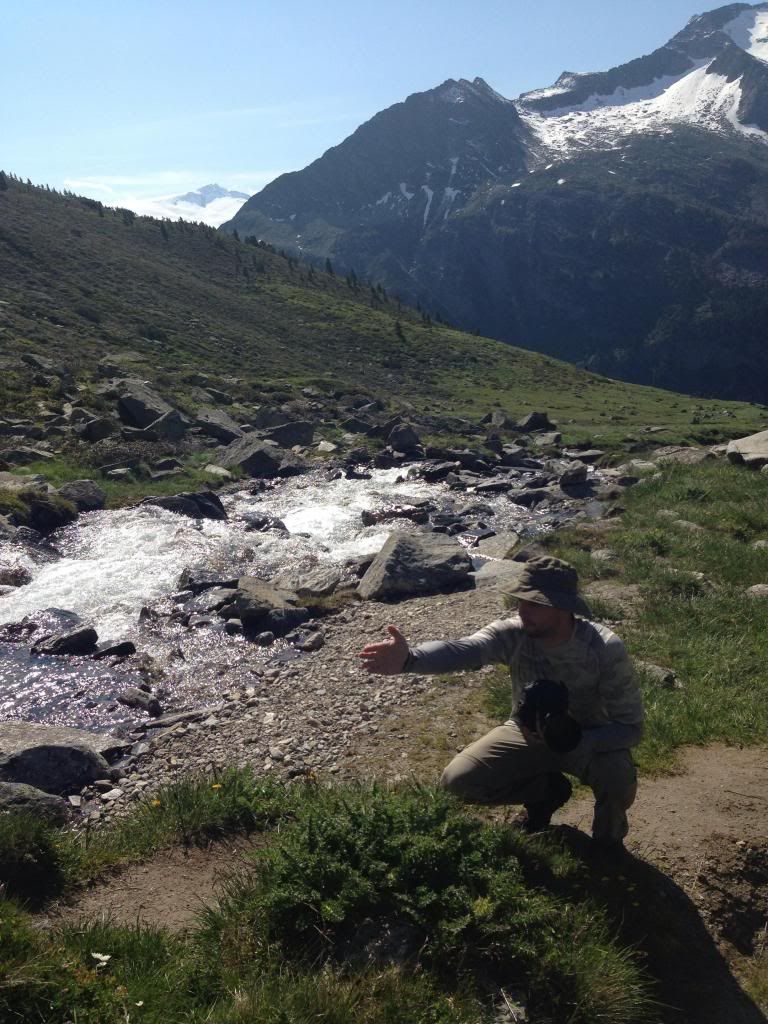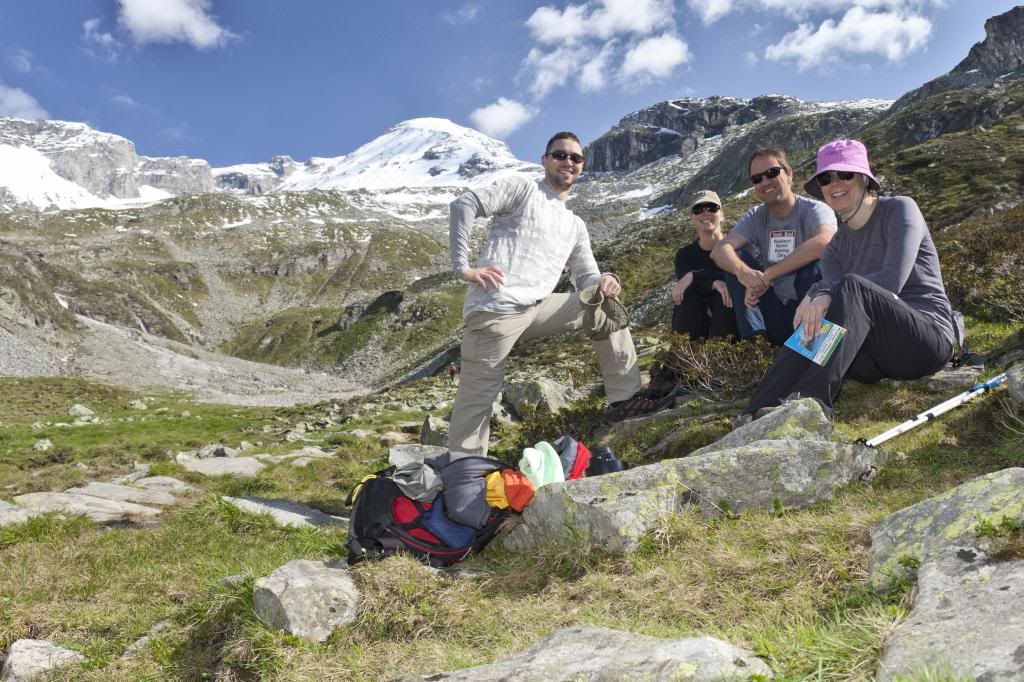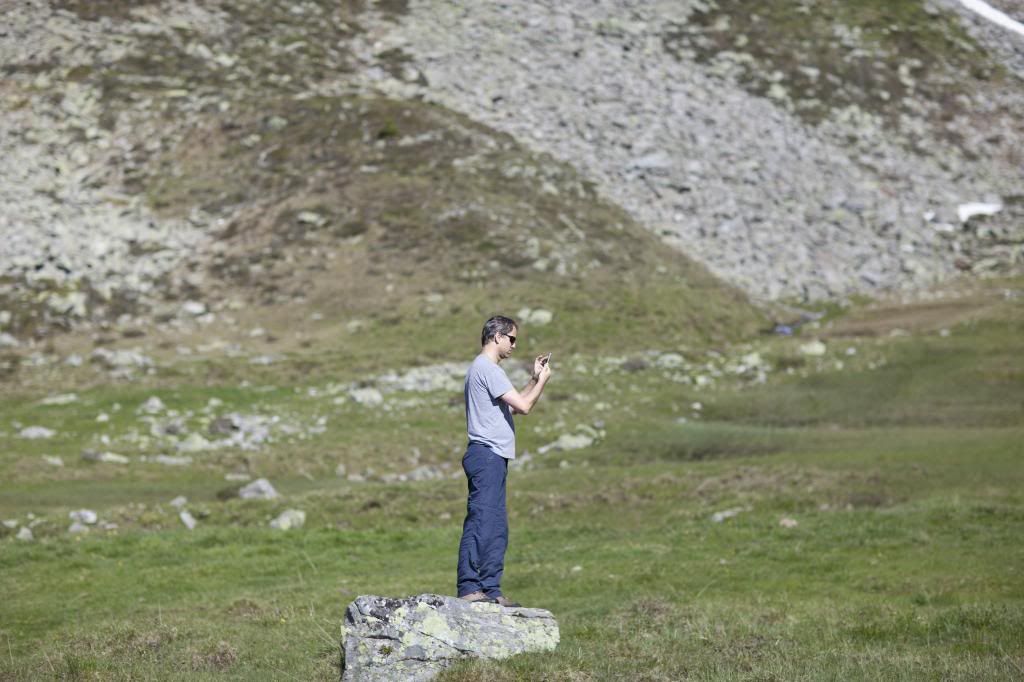 Again with the friesenbergerhauss in the background.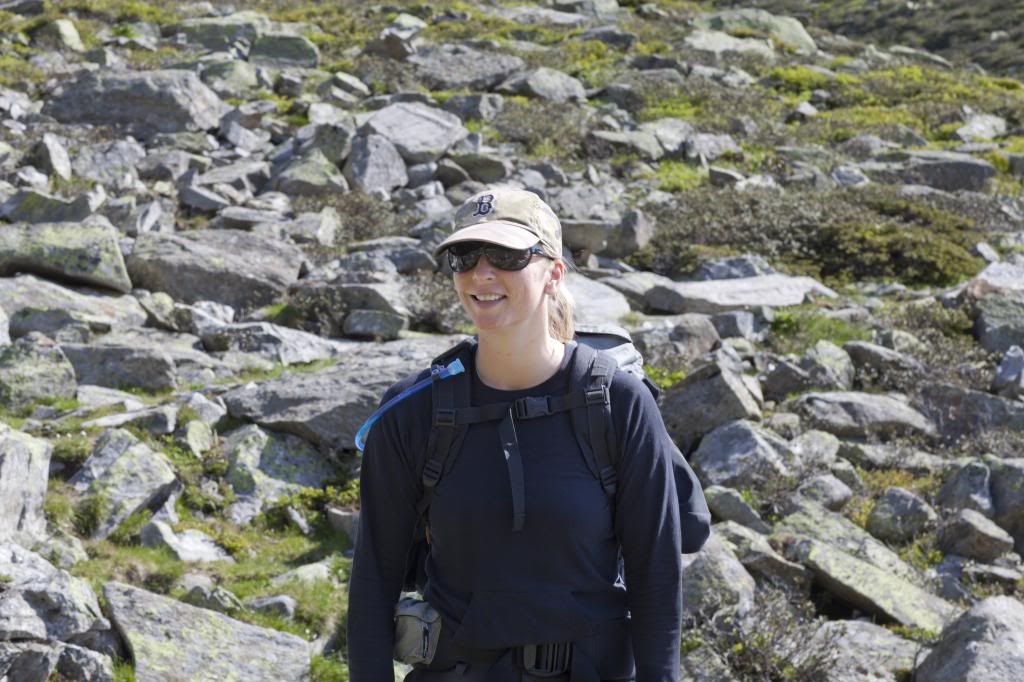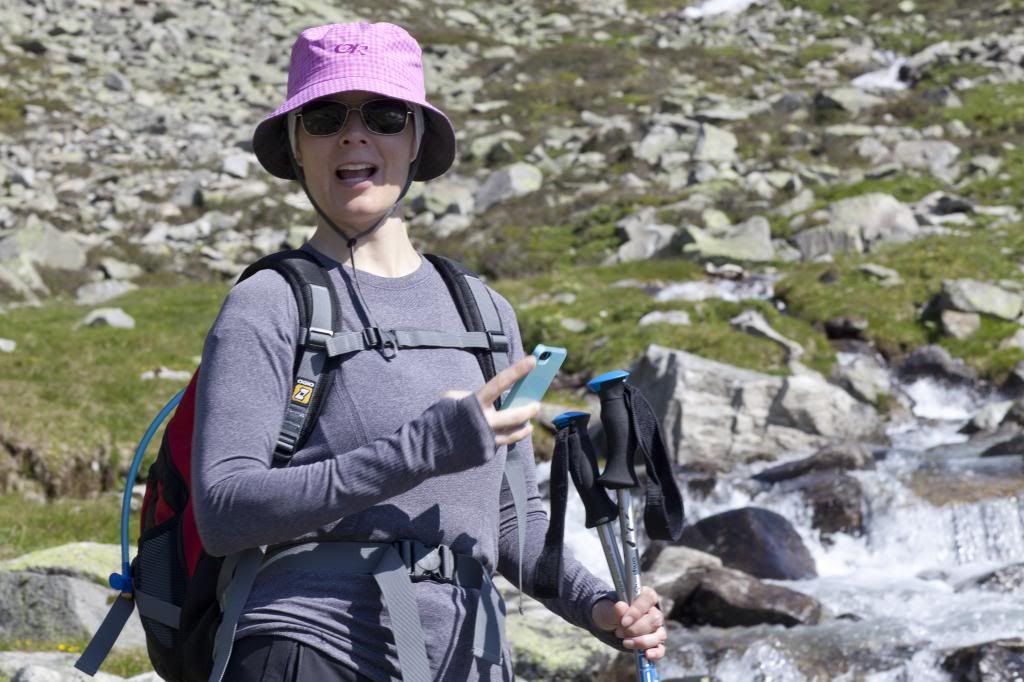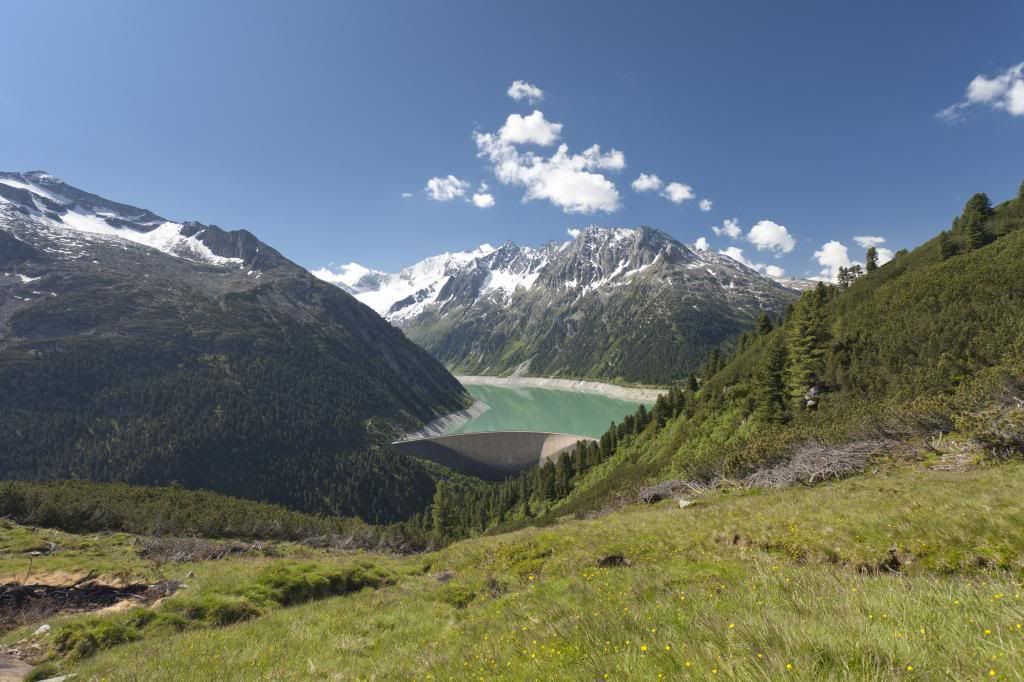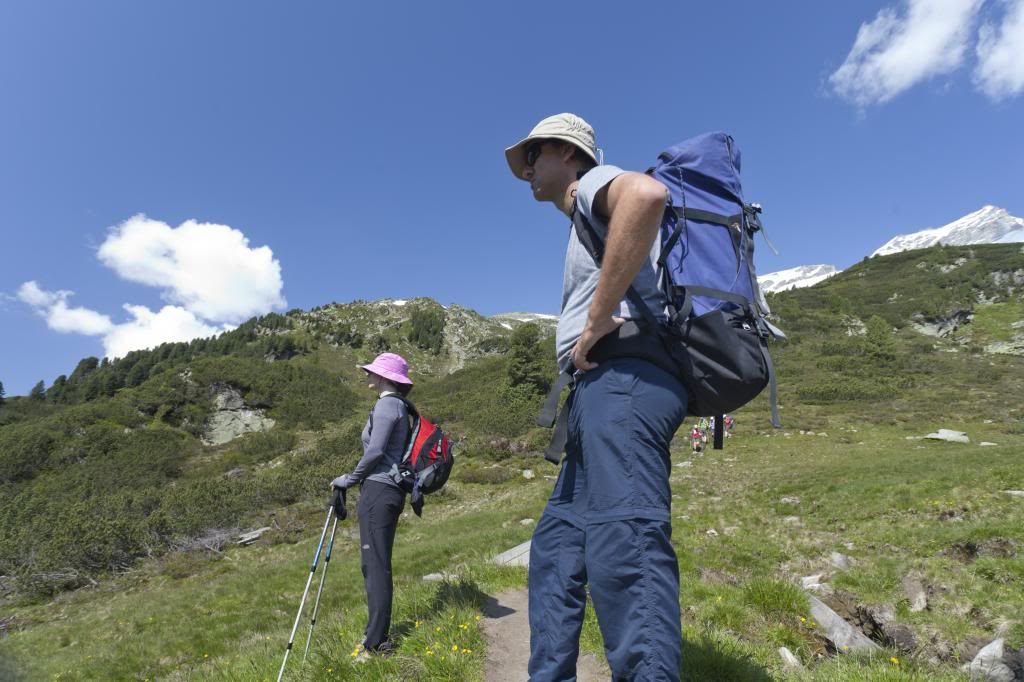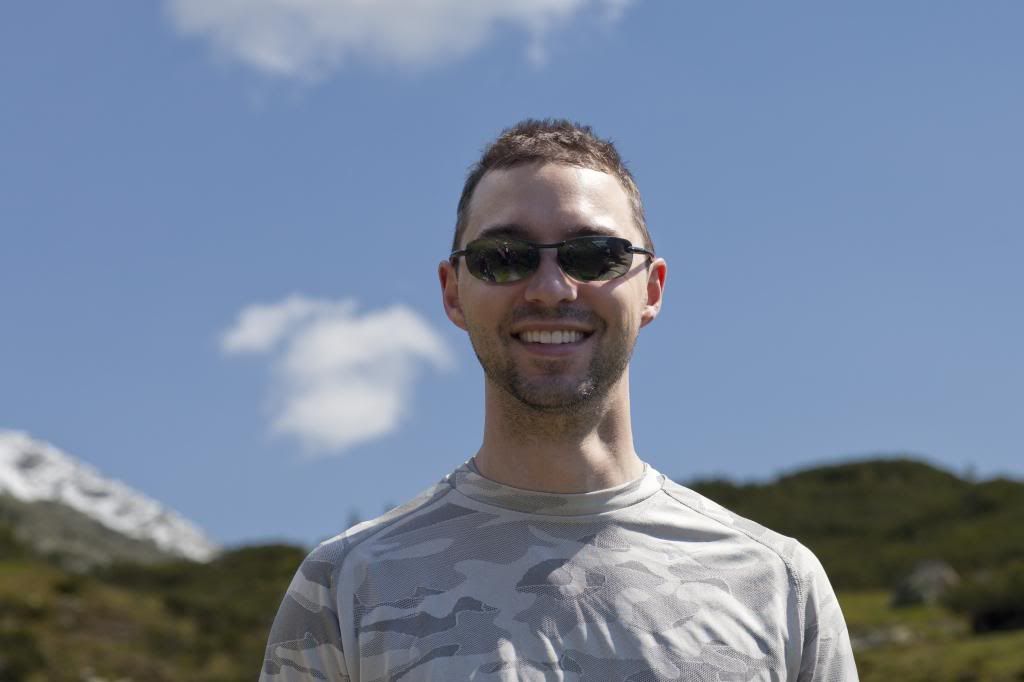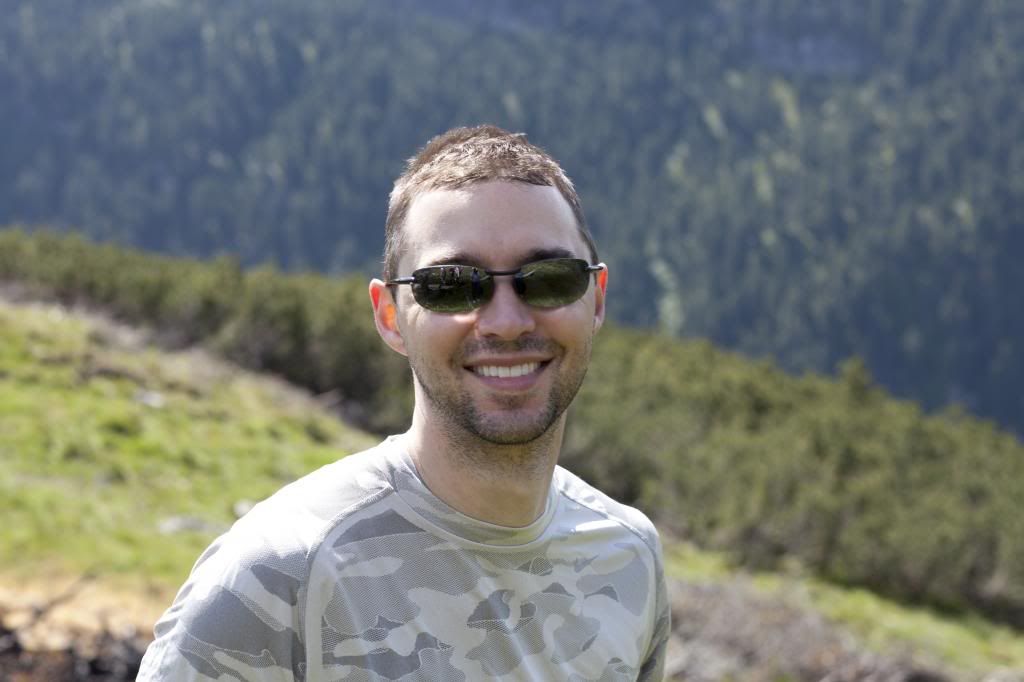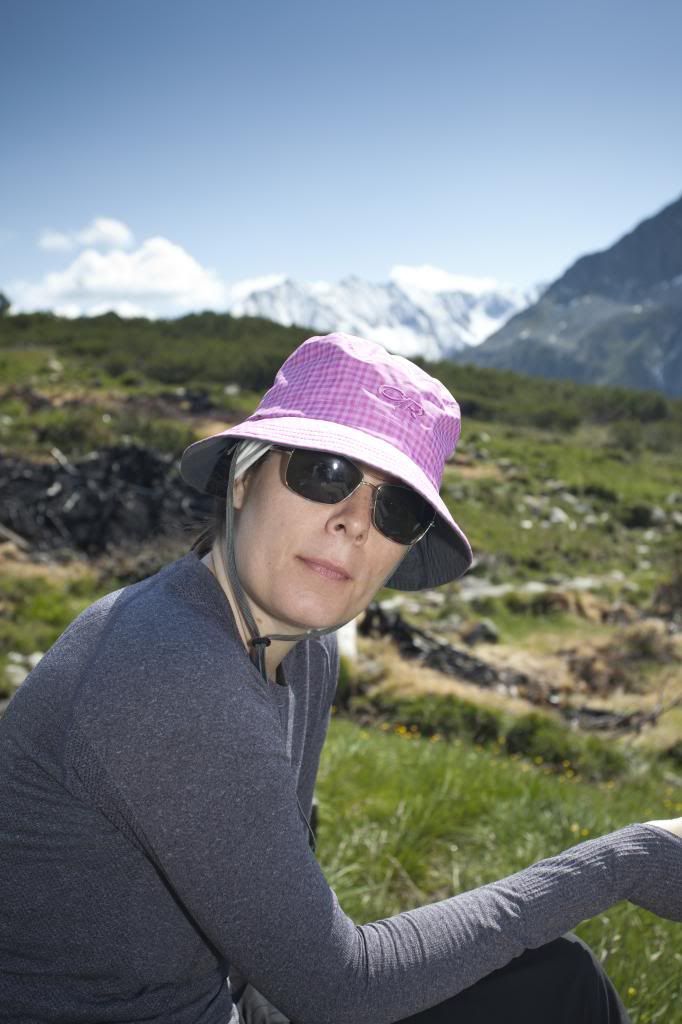 In the background is the place we stayed for night three. This was the afternoon after coming down from fries and burger
just as we were setting off for the Italian border. This was a relaxing hike, but with few noteworthy views.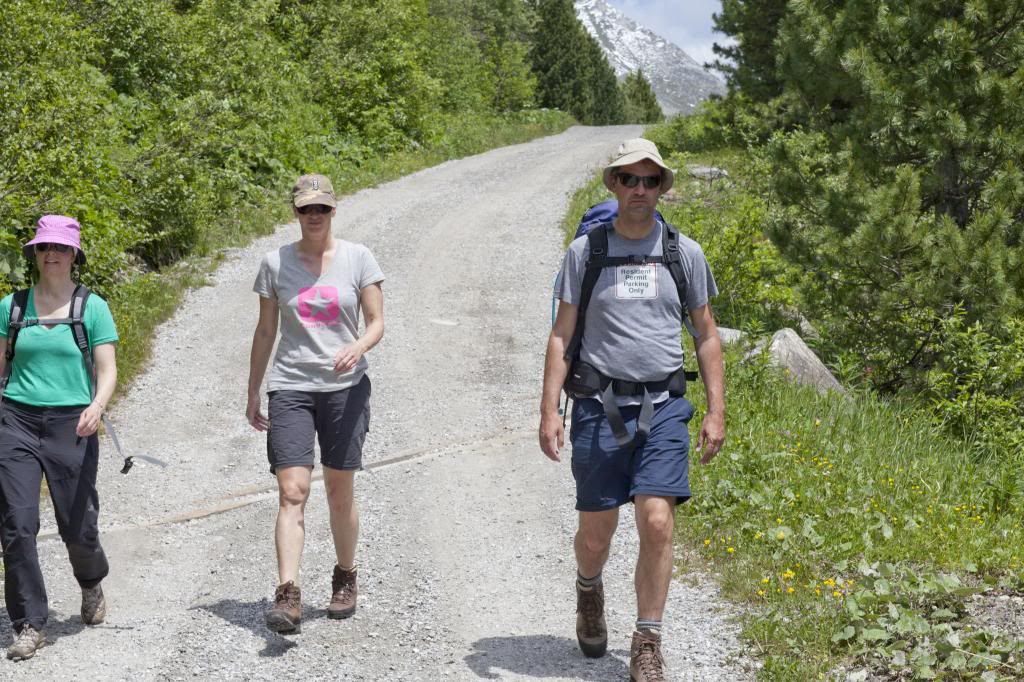 Have I told you why you should vote for me? It's because I have one of these South End Resident parking stickers.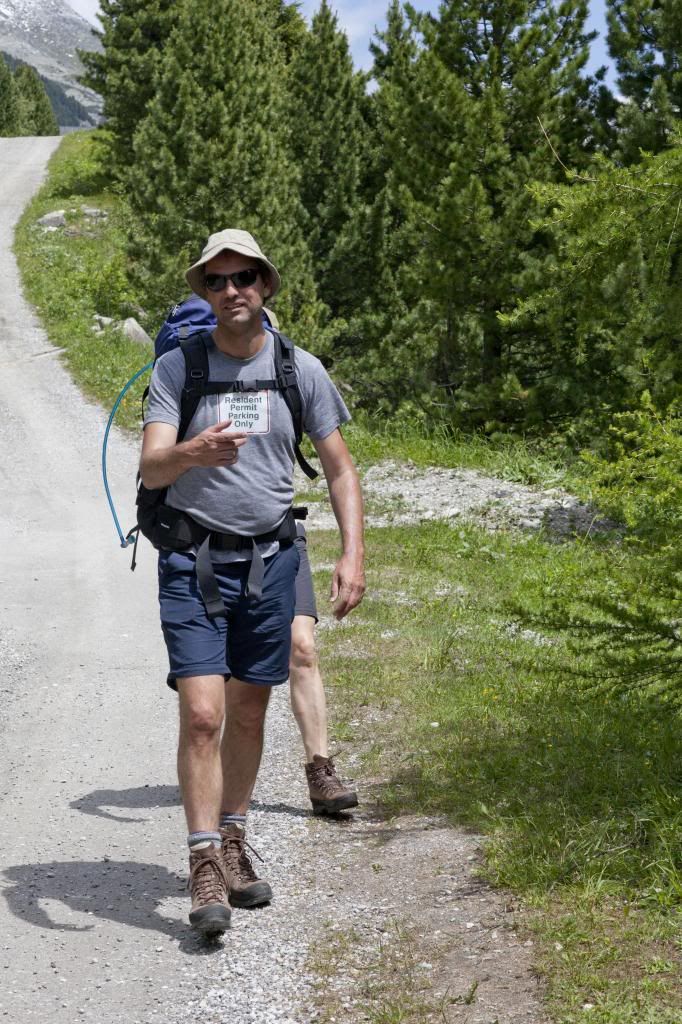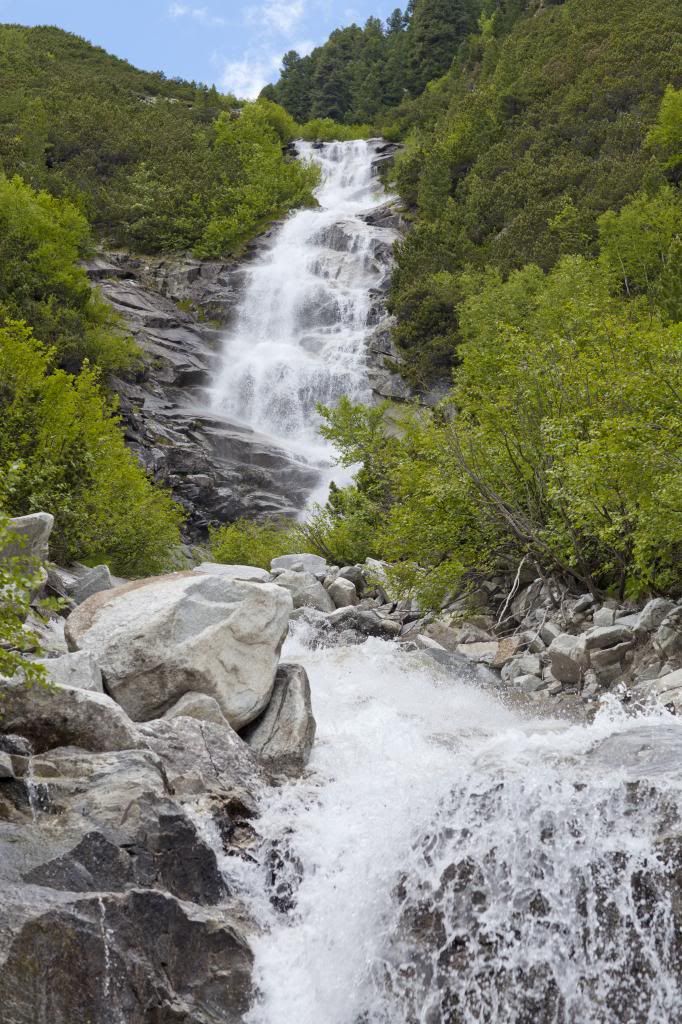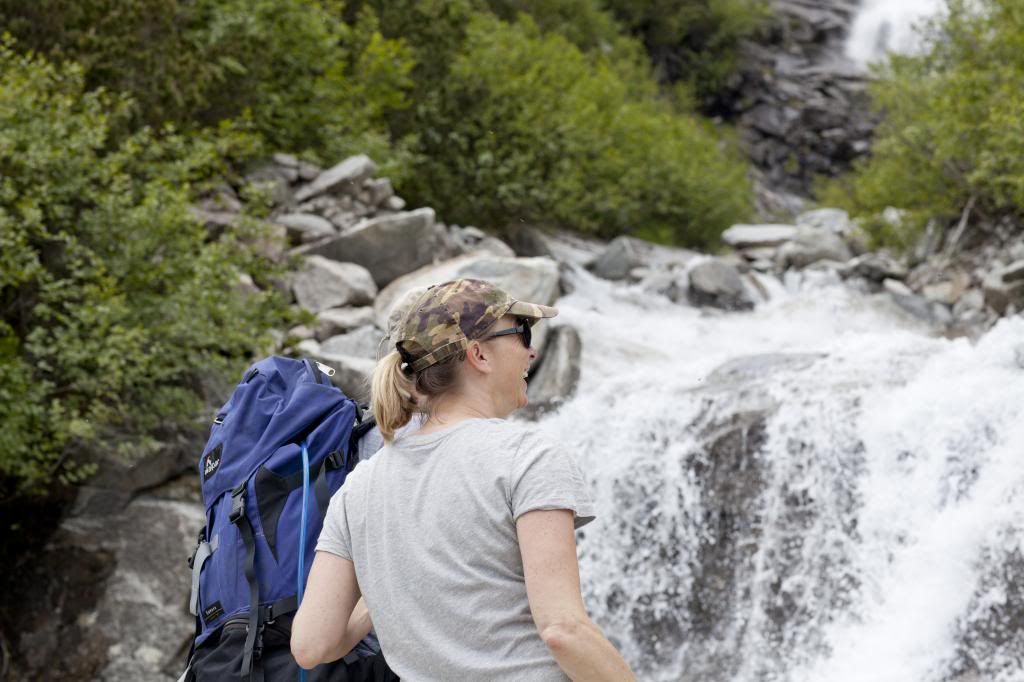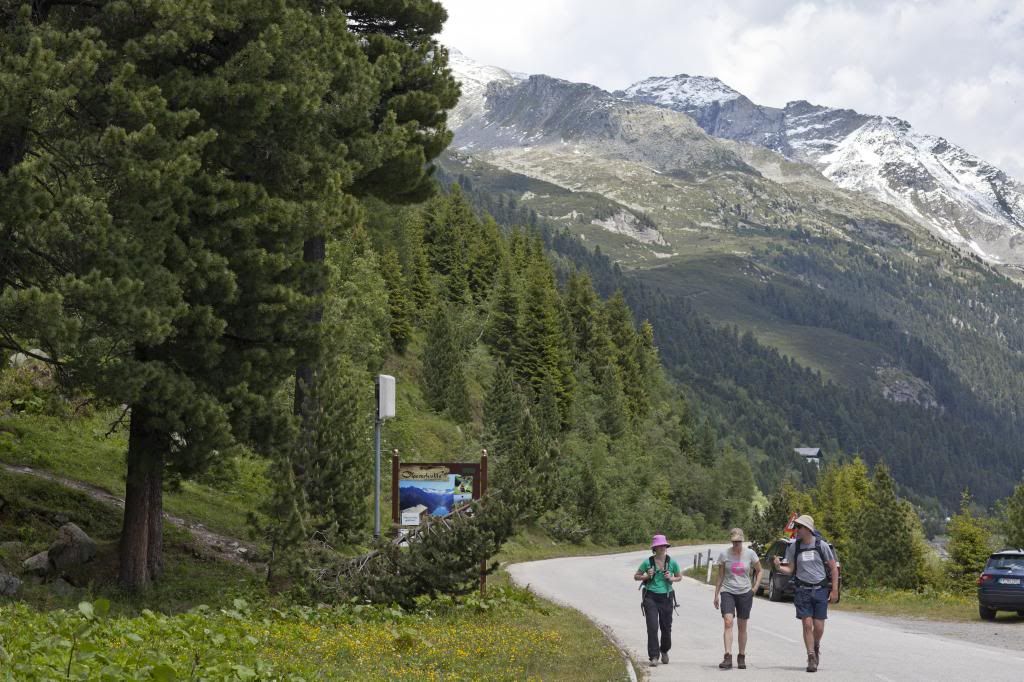 Haiko (sp?) and his wife owned the hut where we stayed on night three,
which was really just a slightly off the main road hotel because
it was in the valley so you could drive up to it and park.
For some reason Haiko found it hillarious that I ordered a
wiener with ham and cheese. They call that cordon bleu.












There was plenty of weiss beer and cards at each hut.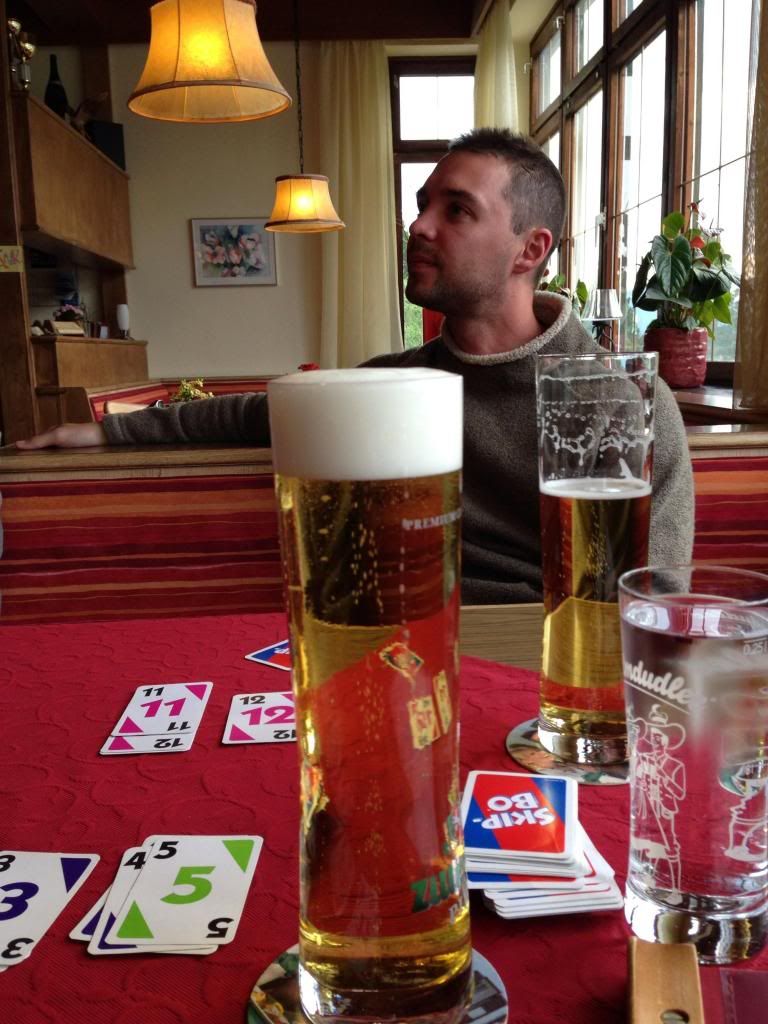 The last leg of our hike started from this dam and went back to Michiel and Manyana's car. Damn that's a big dam.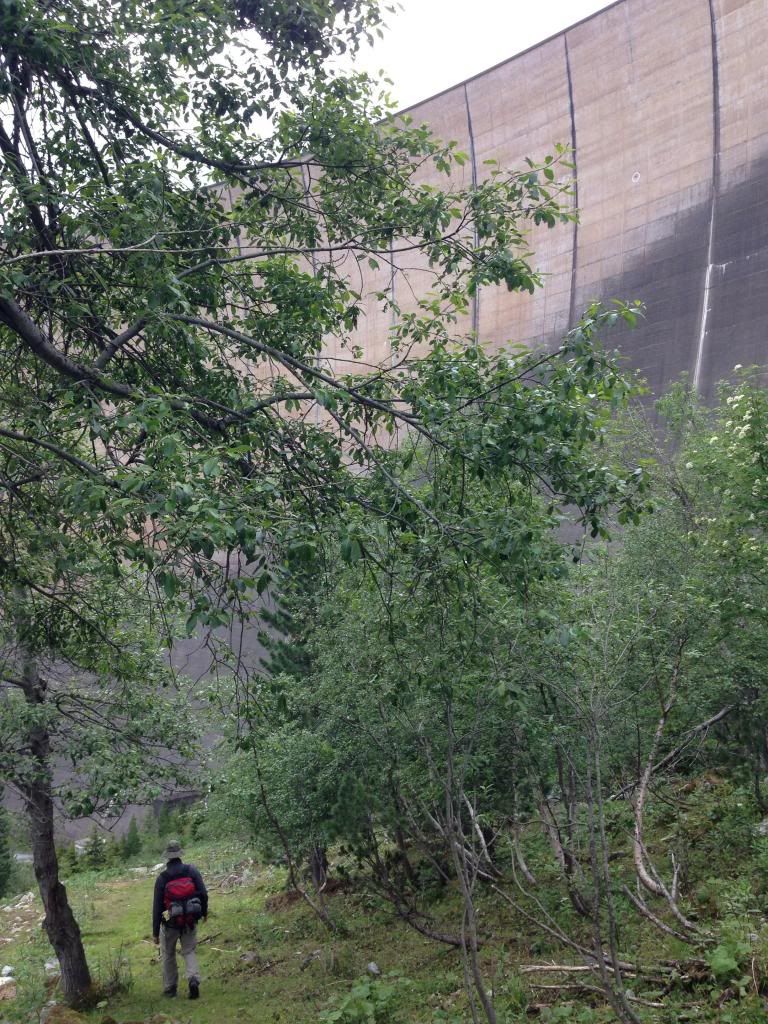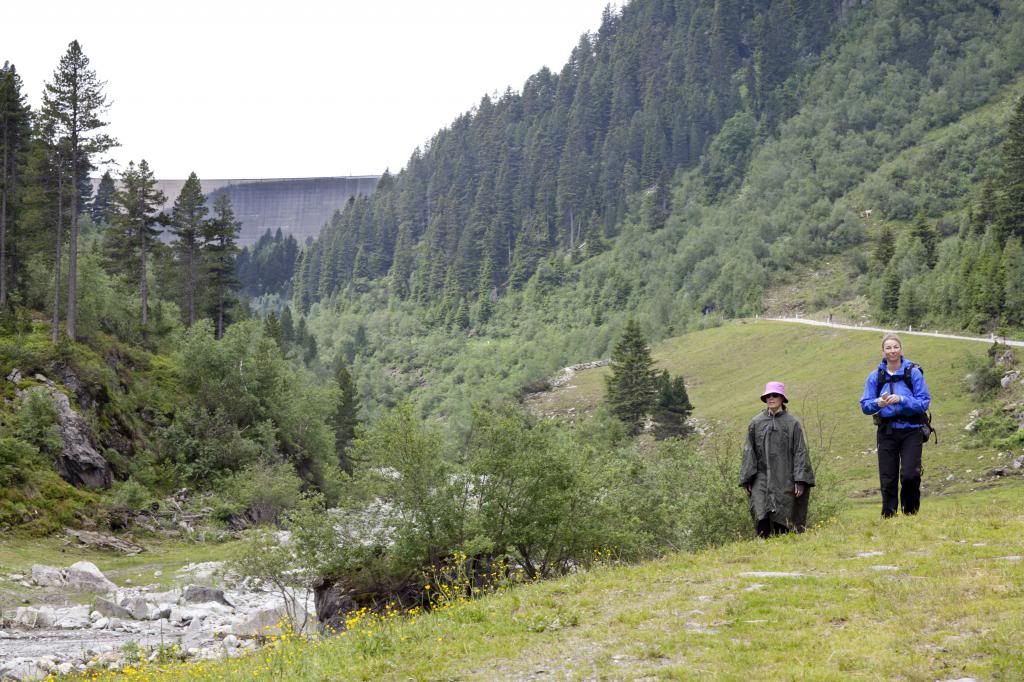 The photographer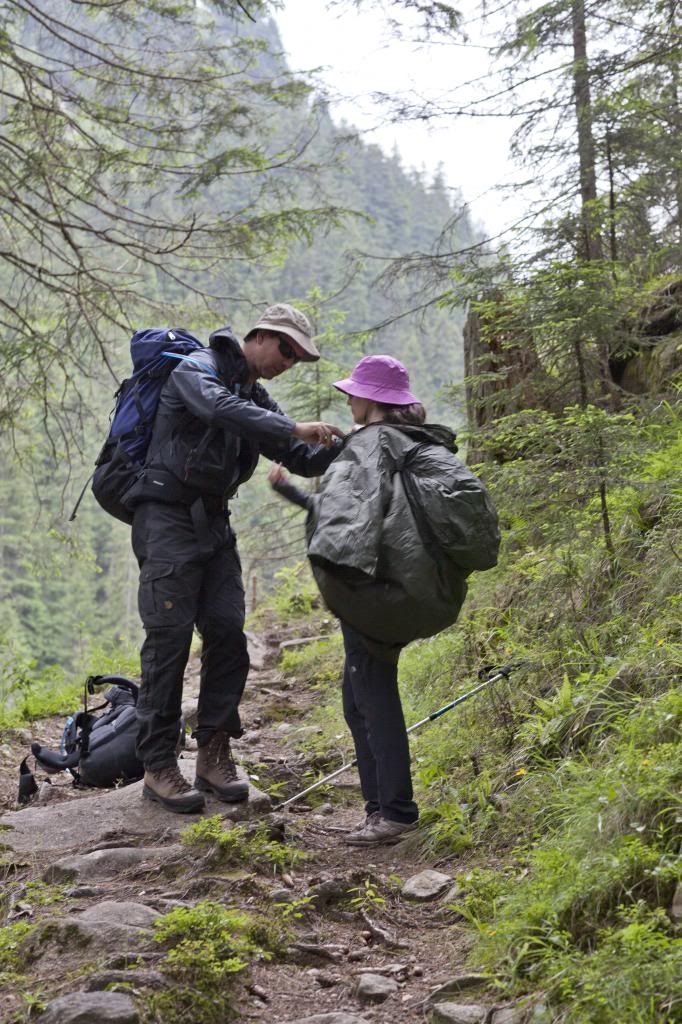 How pimpin' GQ is this shot?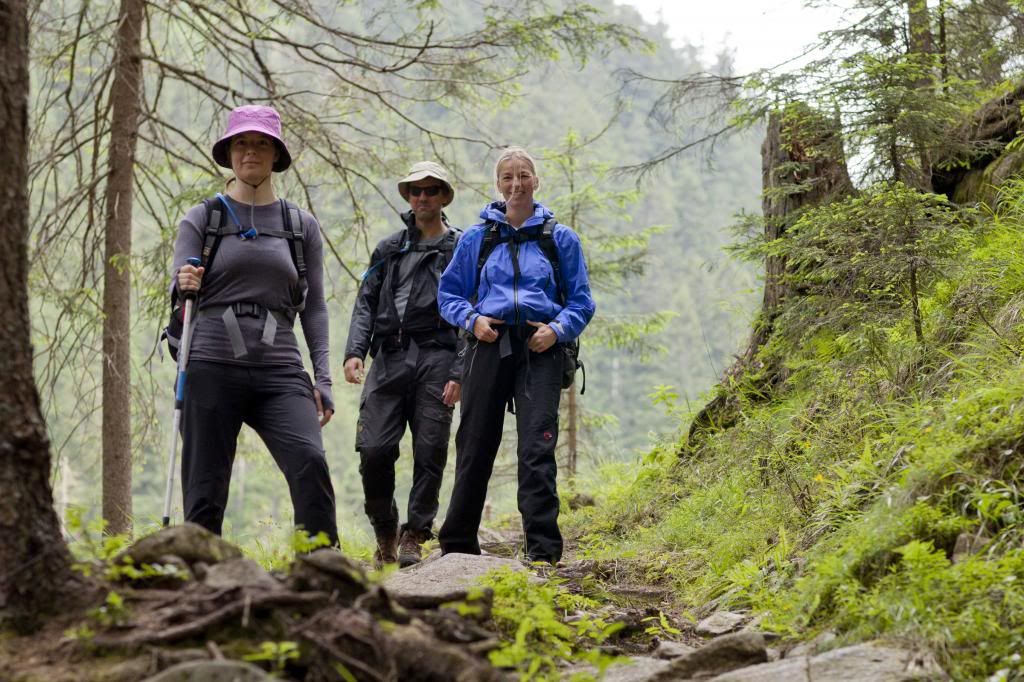 A few shots from the backseat as we drove out of the Zillertal Valley on our way to Vienna via Salzburg.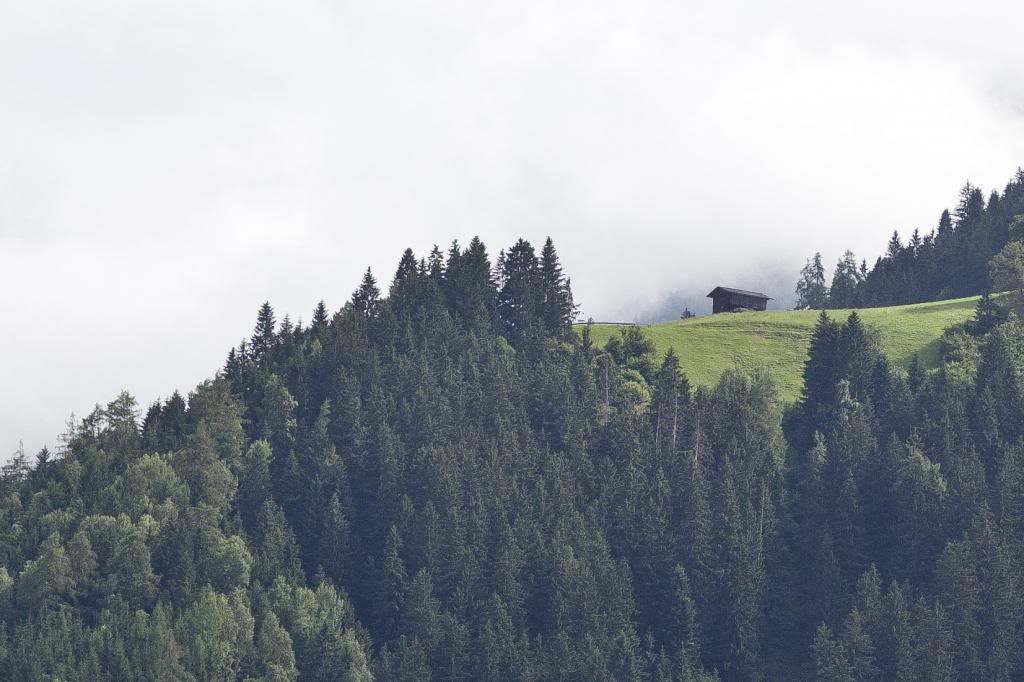 Lovely Salzburg. We stopped and walked around on our drive to Vienna.












While in Salzburg we had a typical meal, weiss beer and pretzles.












Apparently blurry photography is the rage. This was my attempt at the hunting palace outside of Vienna.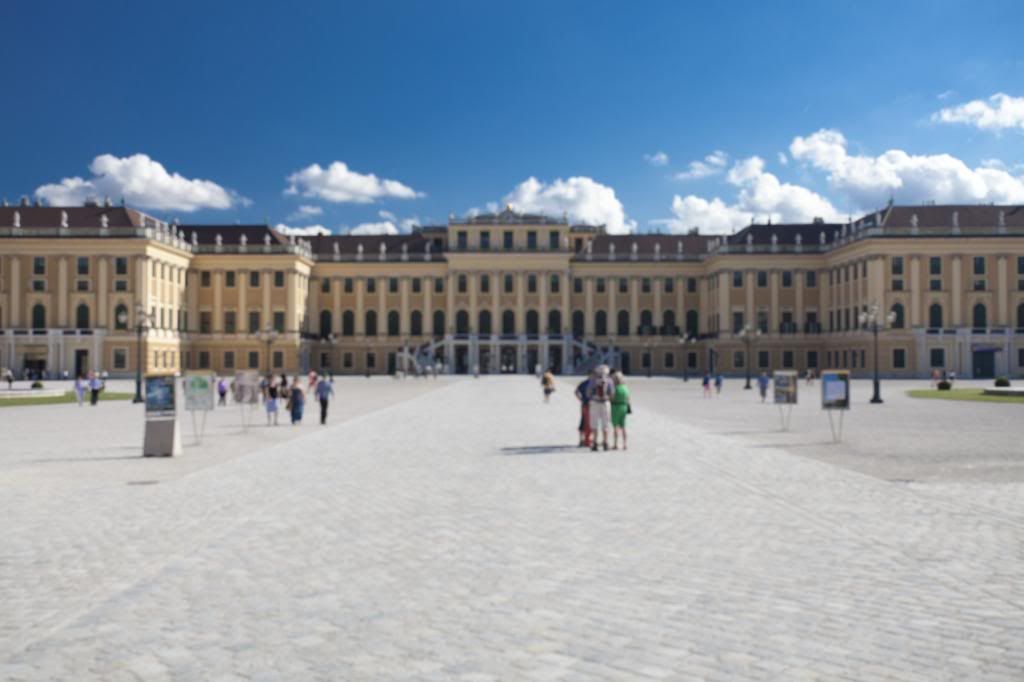 Inside Vienna we walked the city a few times over and found one particularly excellent hidden restaurant, Hollmann Salon.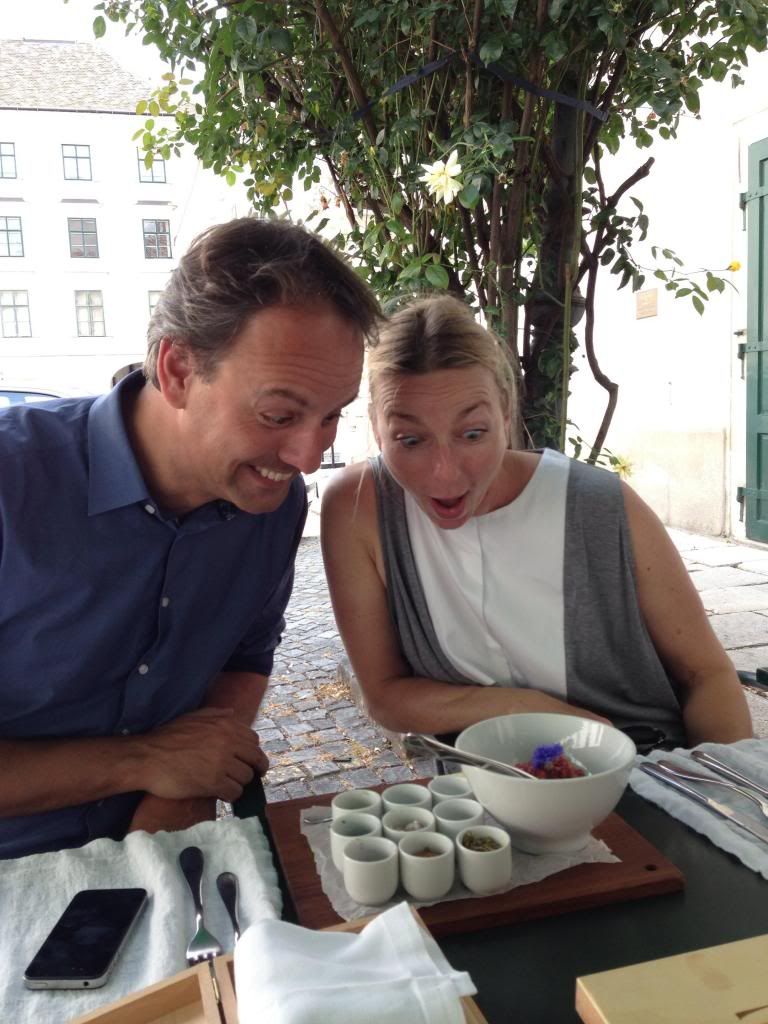 It wasn't all about food though, Sara wanted to see Klimt's The Kiss, but no cameras allowed, so....












One of our frequent caffeine stops












Those of us still in junior high school can immediately appreciate this photo.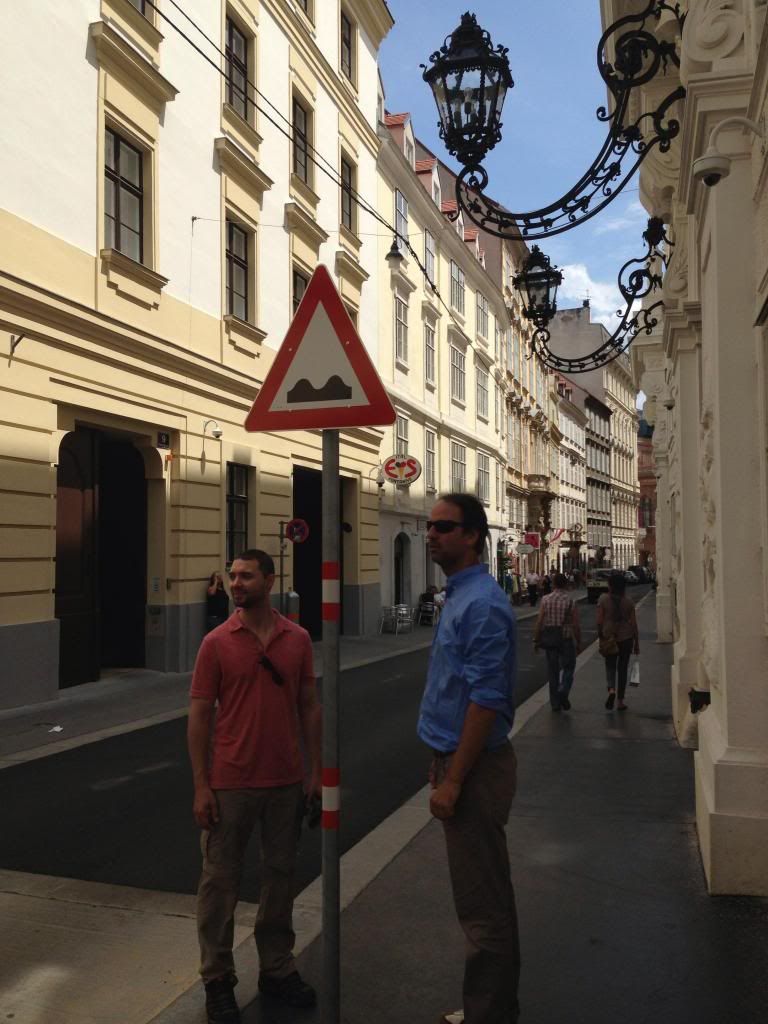 For those who require a more mature narrative, well, the symbol in the sign is similar to Manyana's sorority's symbol.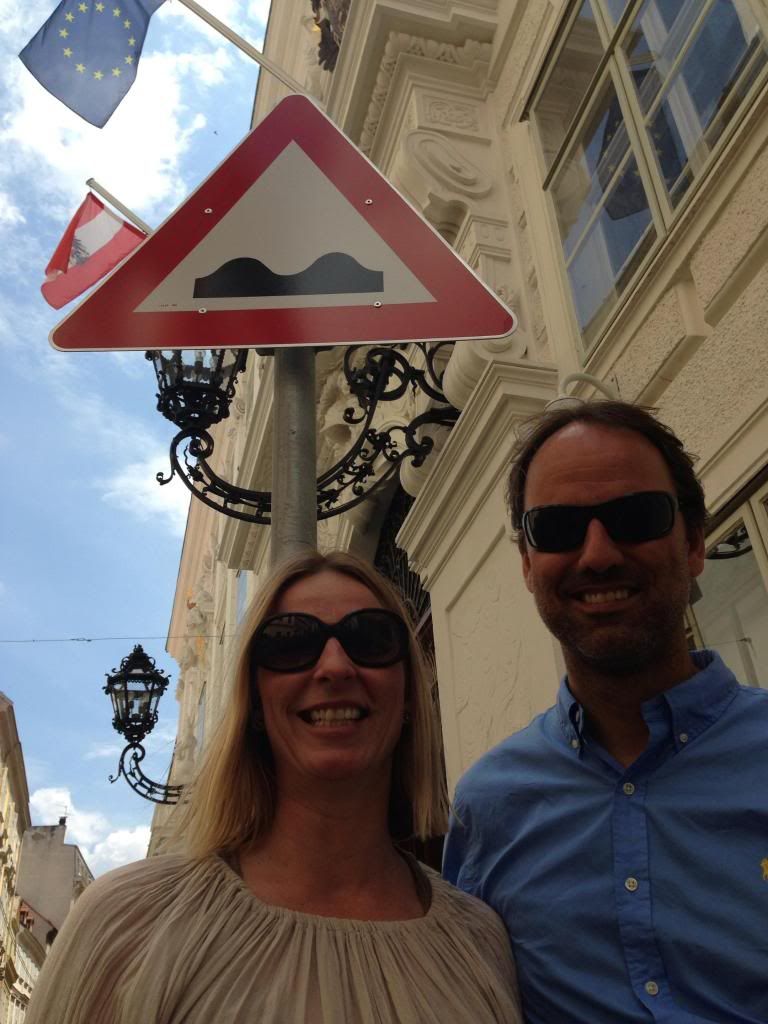 A randomly chosen photograph of a random street in Vienna, so you get the feel; they have bikes and trees, it's nice.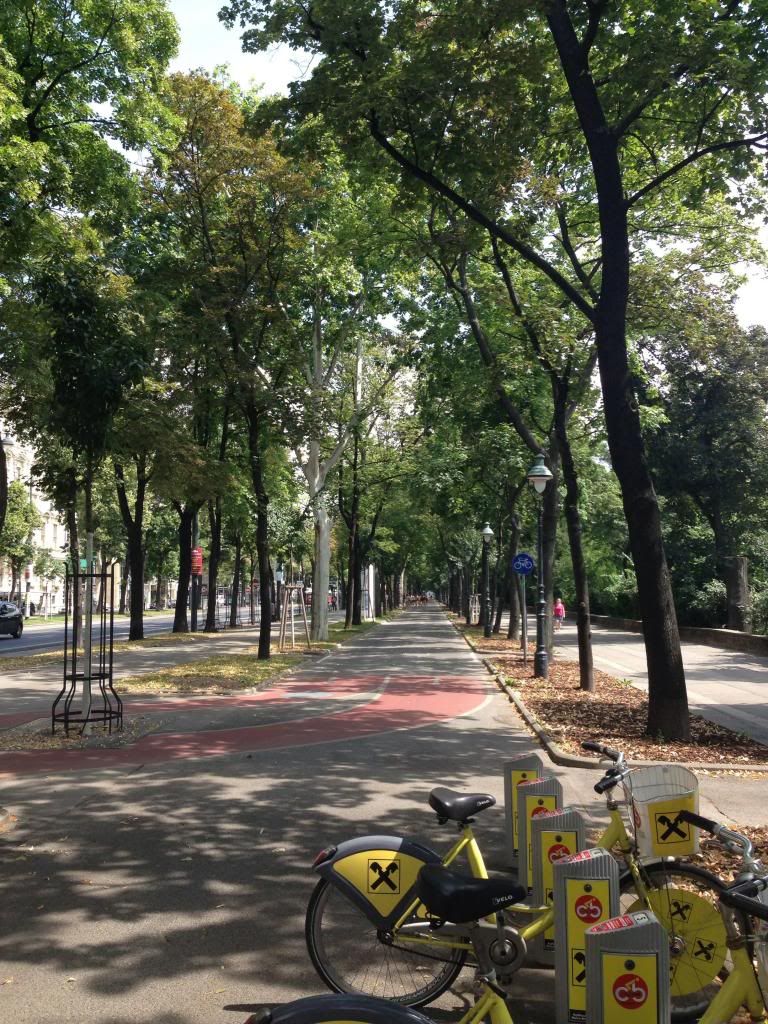 Another view of downtown in the pedestrian area: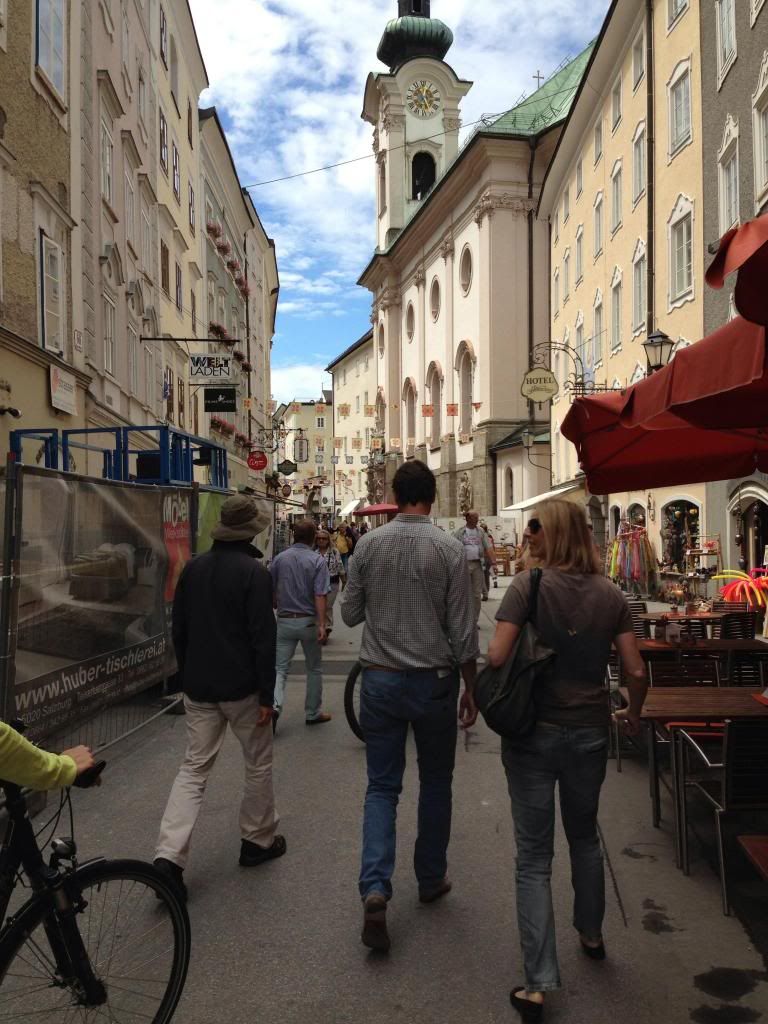 Now for a barage of wraparounds, or selfies as Sara calls them...












...and an almost selfie on M&M on a park bench in Vienna:












Until I curate some more photos from everyone's iPhones I'm going to end on a photo of a Viennese shop window.
Apparently this is the Austrian impression of Hollywood.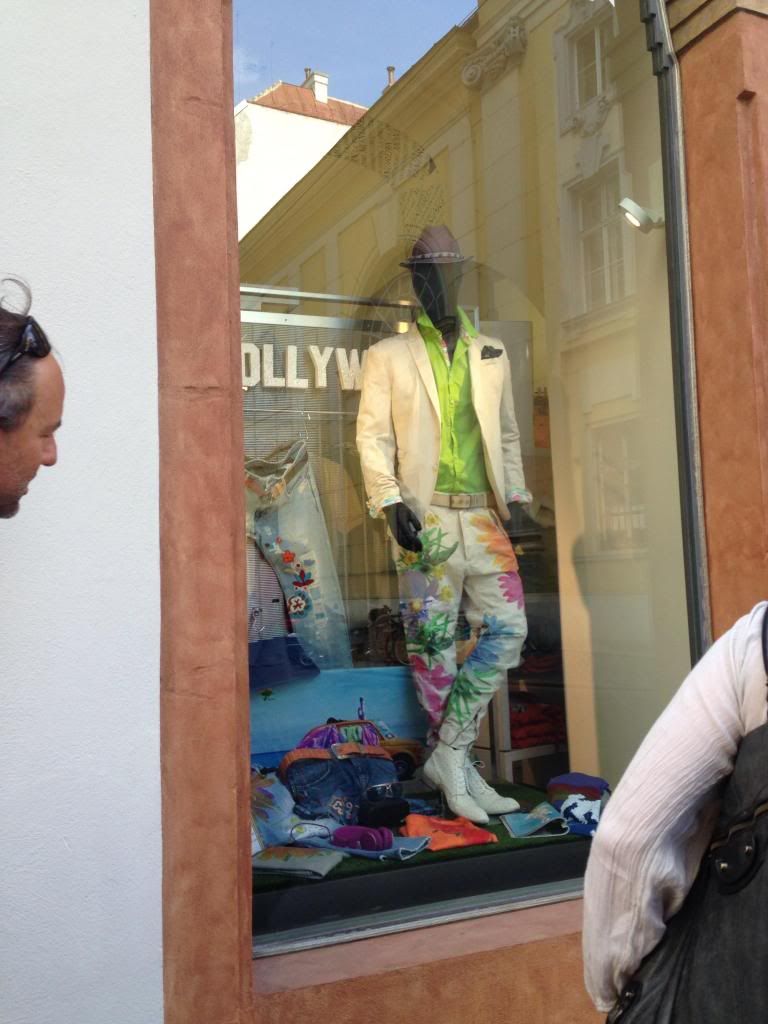 Return to Peter Carpi's Homepage



July 15th, 2013
© 2013 Peter W. Carpi.
All rights reserved.