peter w. carpi | south africa trip | best of

Sara Ogiony and Peter Carpi took a trip to South Africa in early February, 2009.
Here are 100 or so of the roughly 2000 pictures we took. They are in
chronological order leaving some of my favorites at the end.

We made a quick stop off in London, then flew to Johannesburg to catch
another flight to Hoedspruit, outside Kruger National Park in South Africa.
On the way back we spent a few nights in Cape Town.

You can see more photos from the trip by navigating among the links above.






Our wonderful hosts for the day in London, Christian and Heather, just got engaged - congratulations!





This was the little plane we took from Johannesburg to Hoedspruit.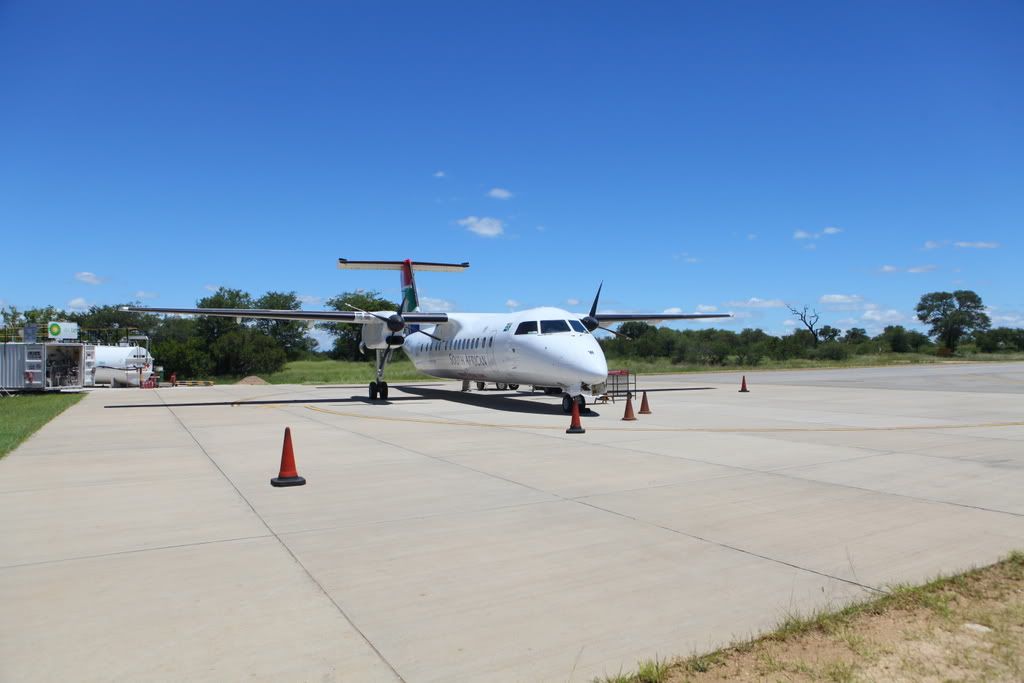 The only paved road in the Ngala game reserve, which is where we stayed. Ngala borders the Kruger park, but has no fences to block the animals from migrating across the borders.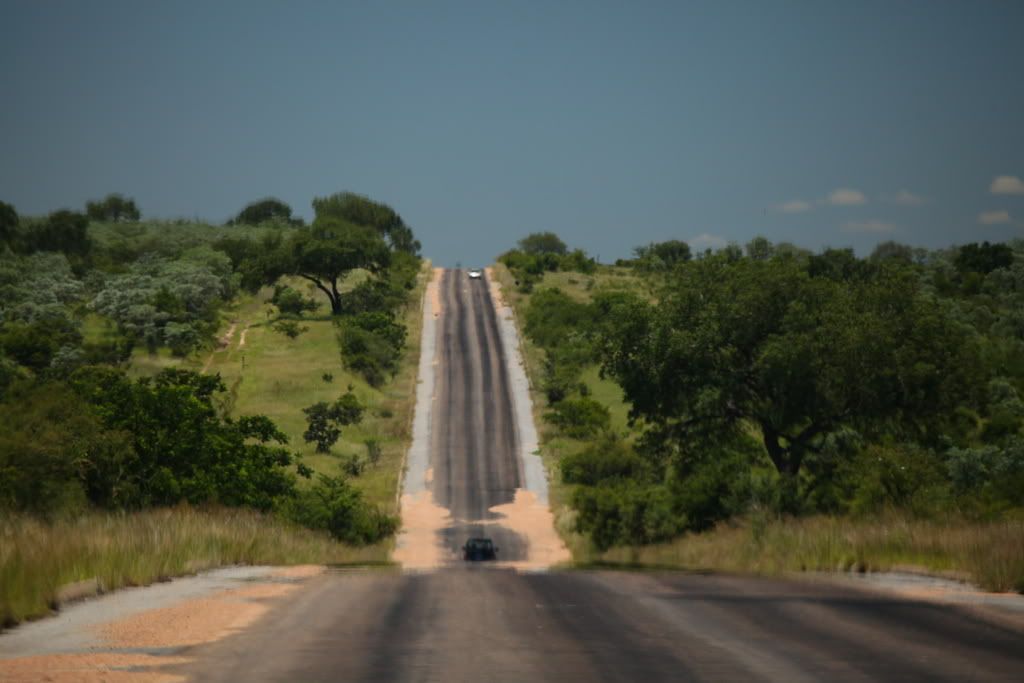 Unfortunately, I didn't take pictures of the tented camp where we stayed, only video apparently.
It was a wonderful experience and I recommend both the company and this camp in particular to anyone interested in doing a first time safari.
Here are two links to see the camp;
CC Africa
And Beyond (the new name of CC Africa)


We took off on our first game drive that afternoon.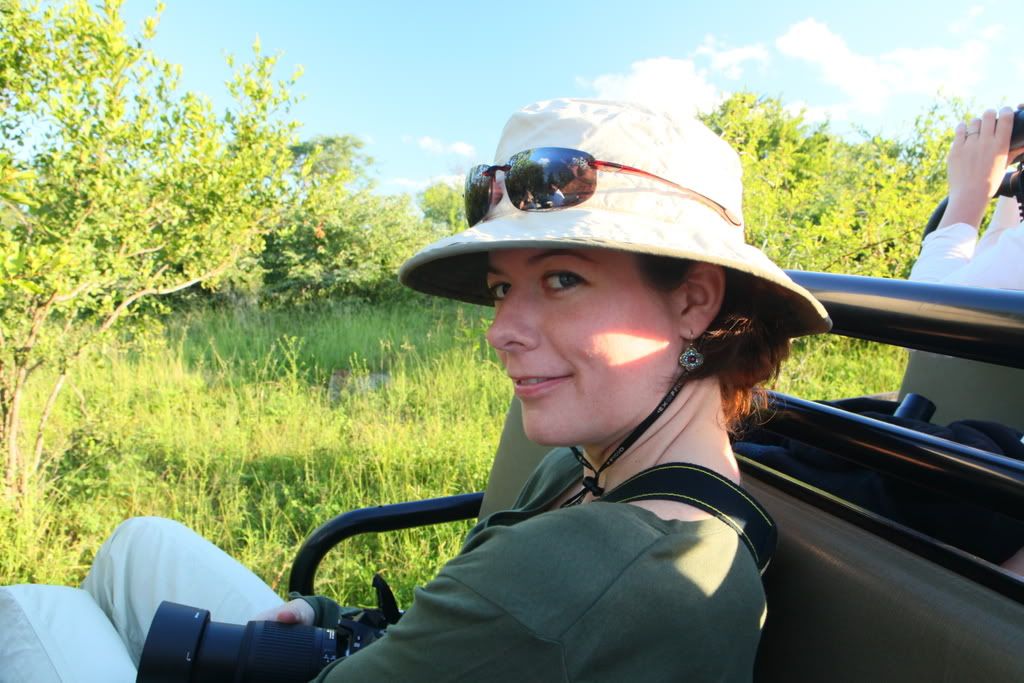 We immediately came across lot's of wildlife. This is a wildebeest.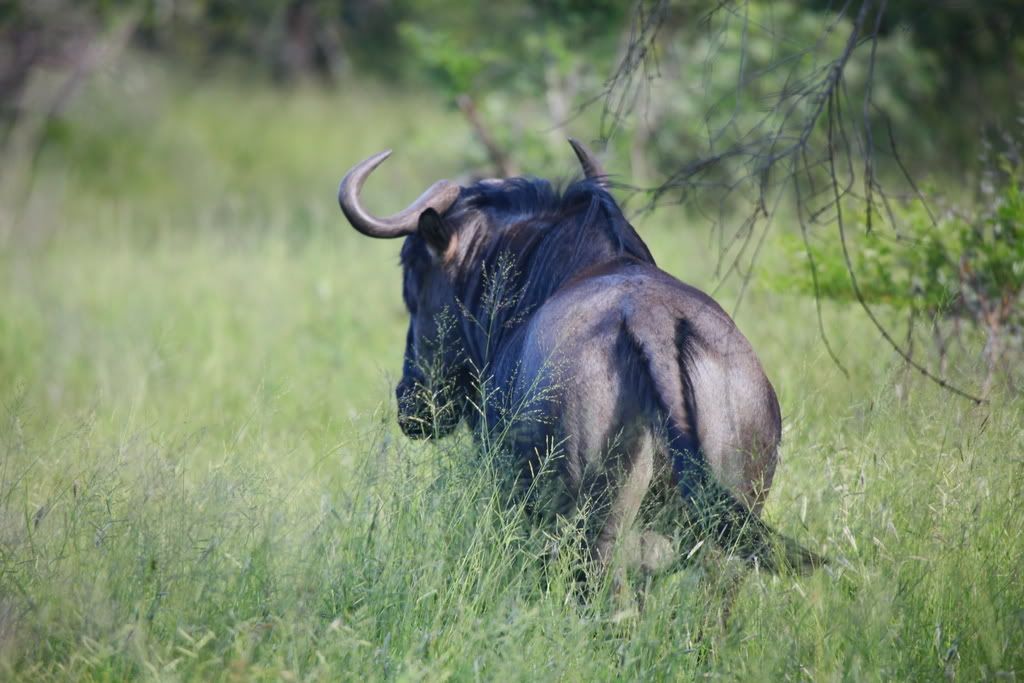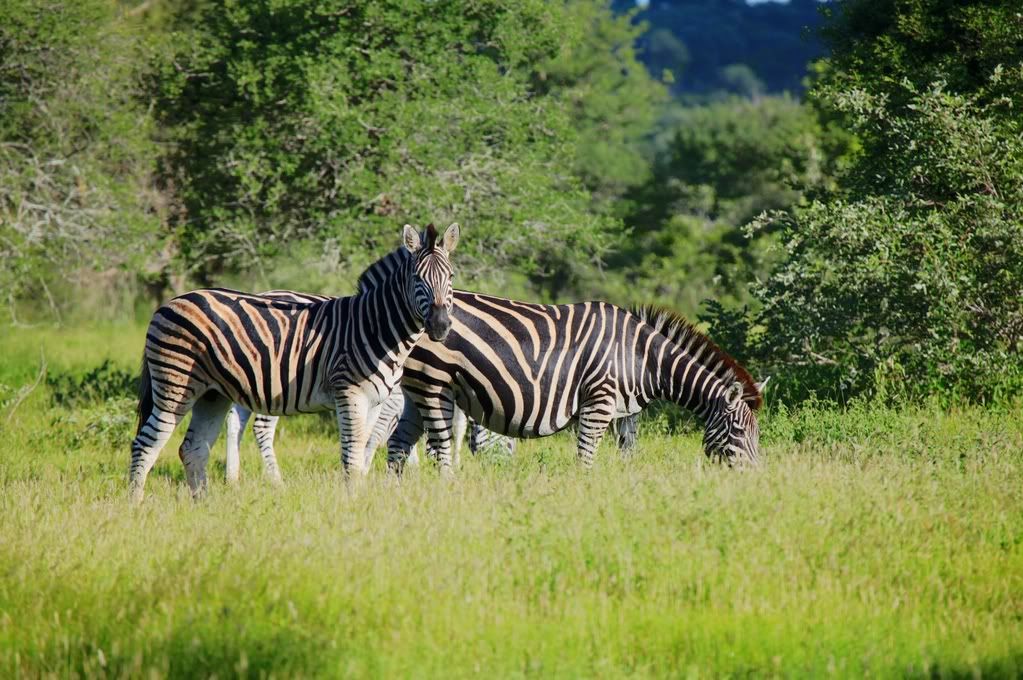 We ran into a leopard right away. These are rare and apparently one of the hardest animals to find in the bush.
Luckily our ranger, J.P., drove us right underneath her and our tracker, Richard, was quick enough to spot her.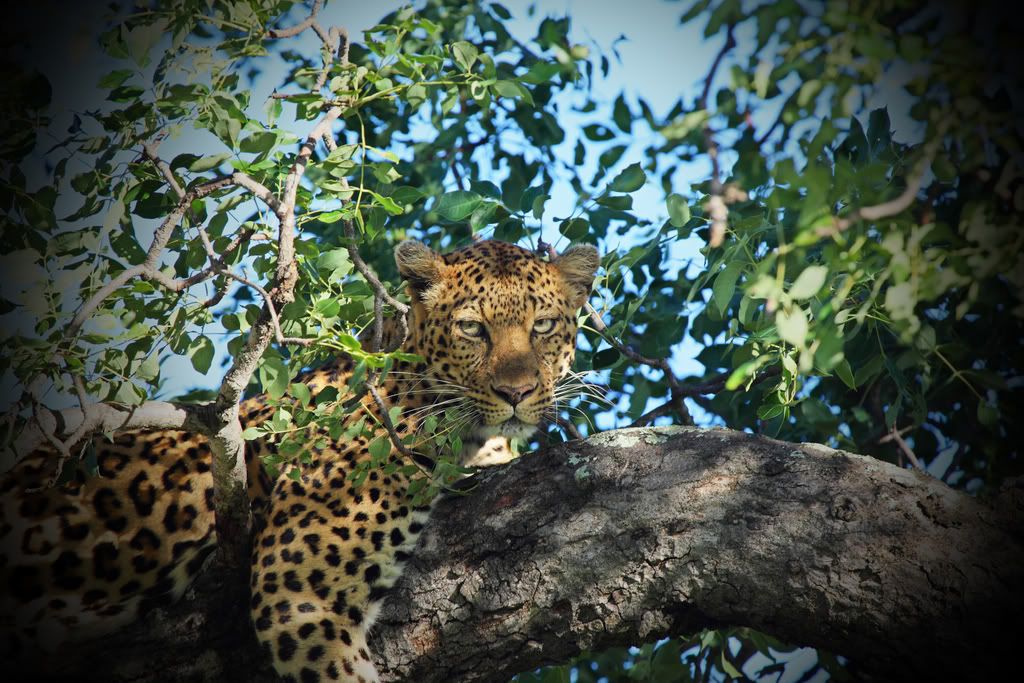 Here she comes.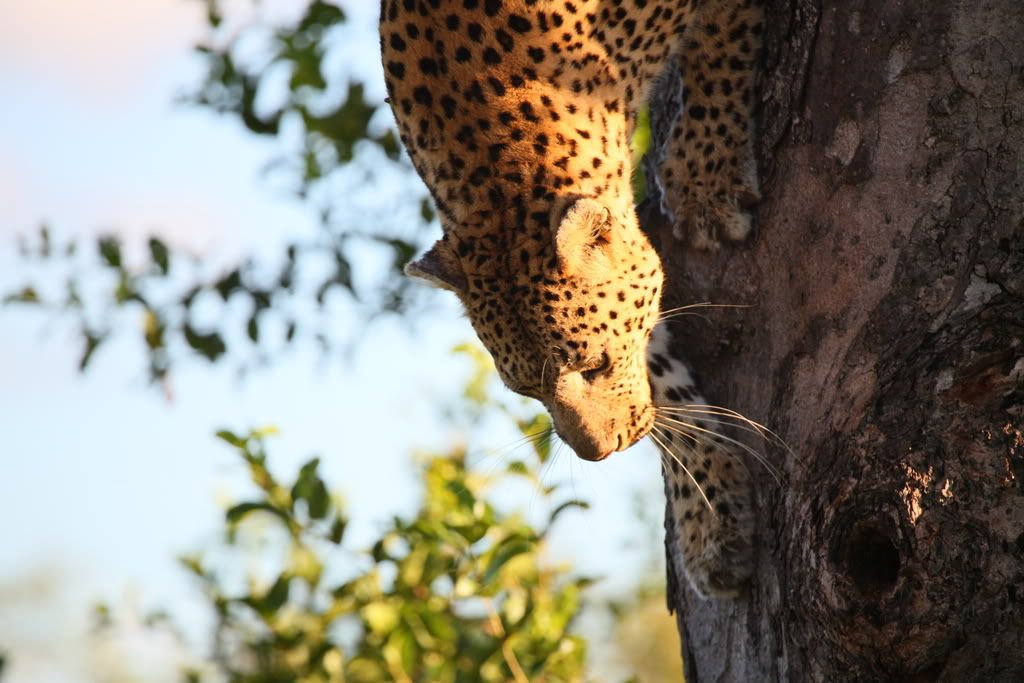 Check out the moon on our first evening!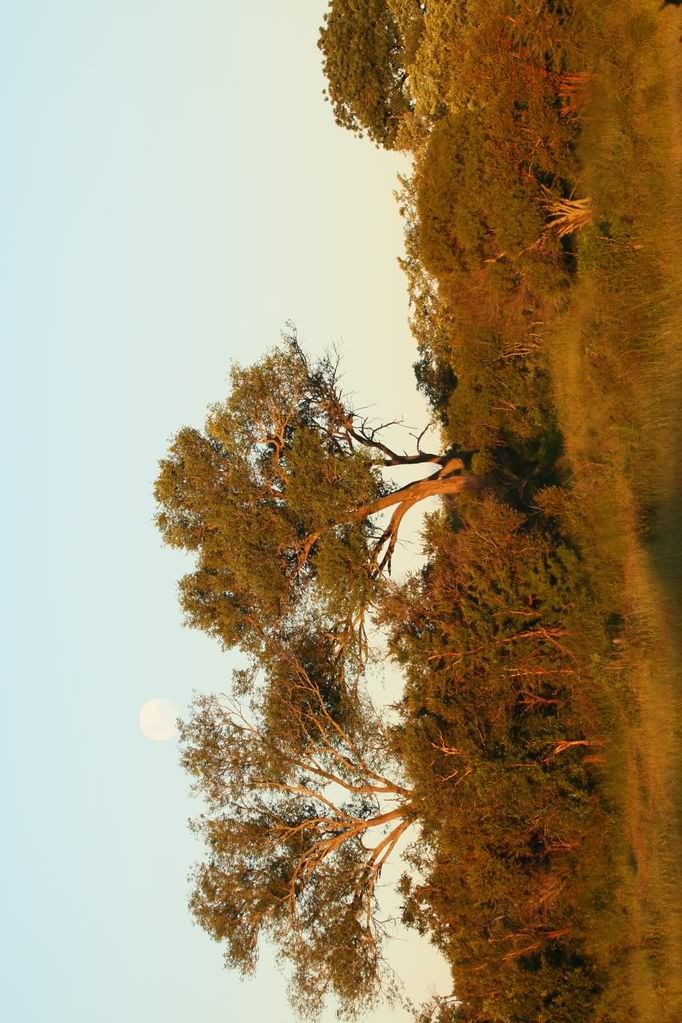 How many flying scavengers can you pick out?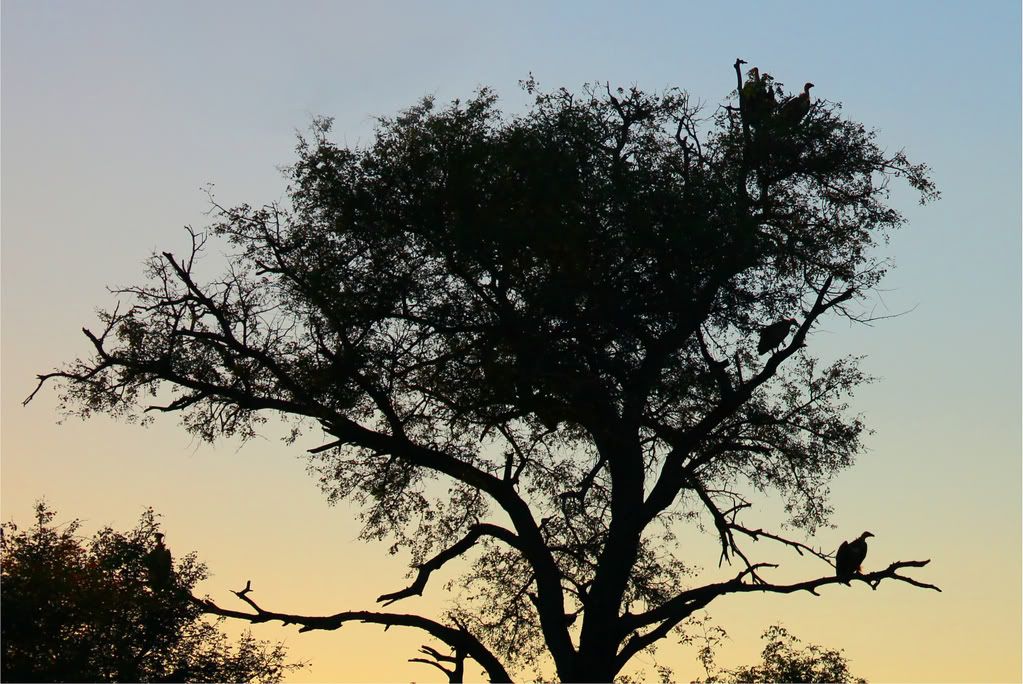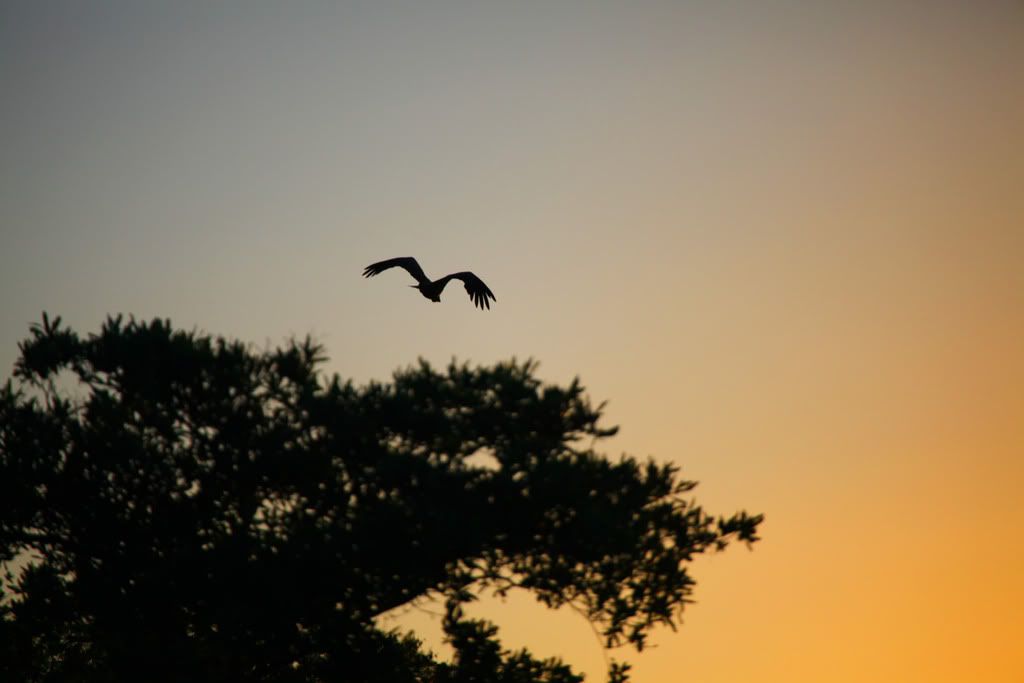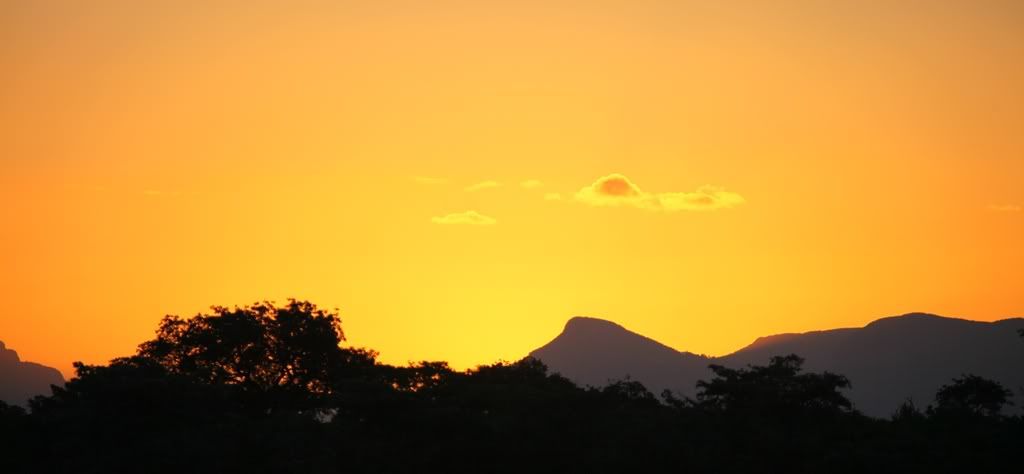 Time for some lions...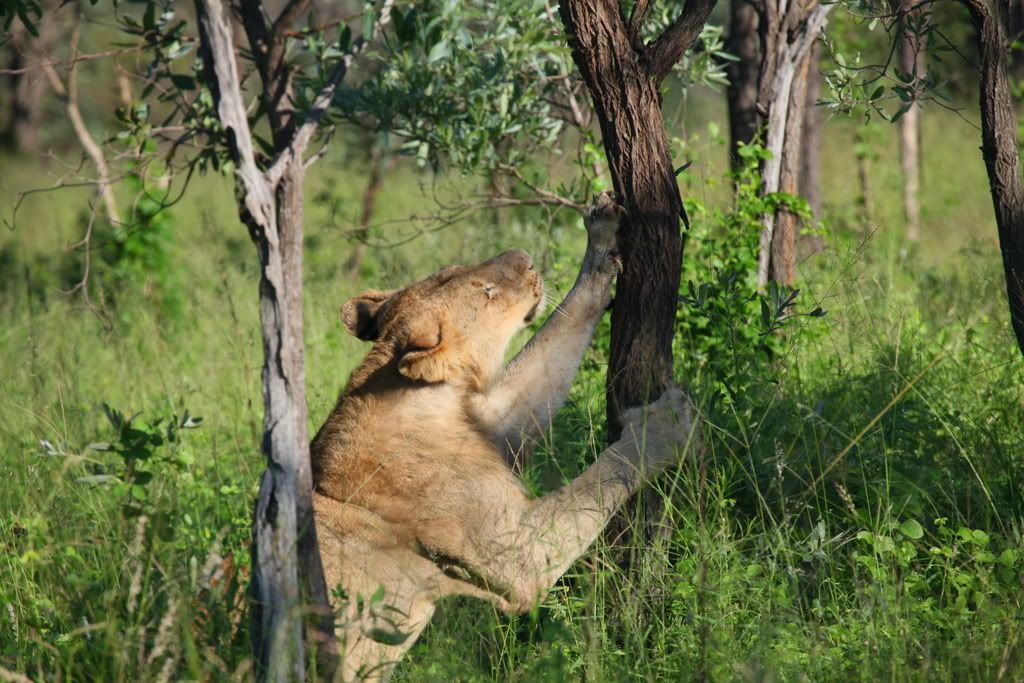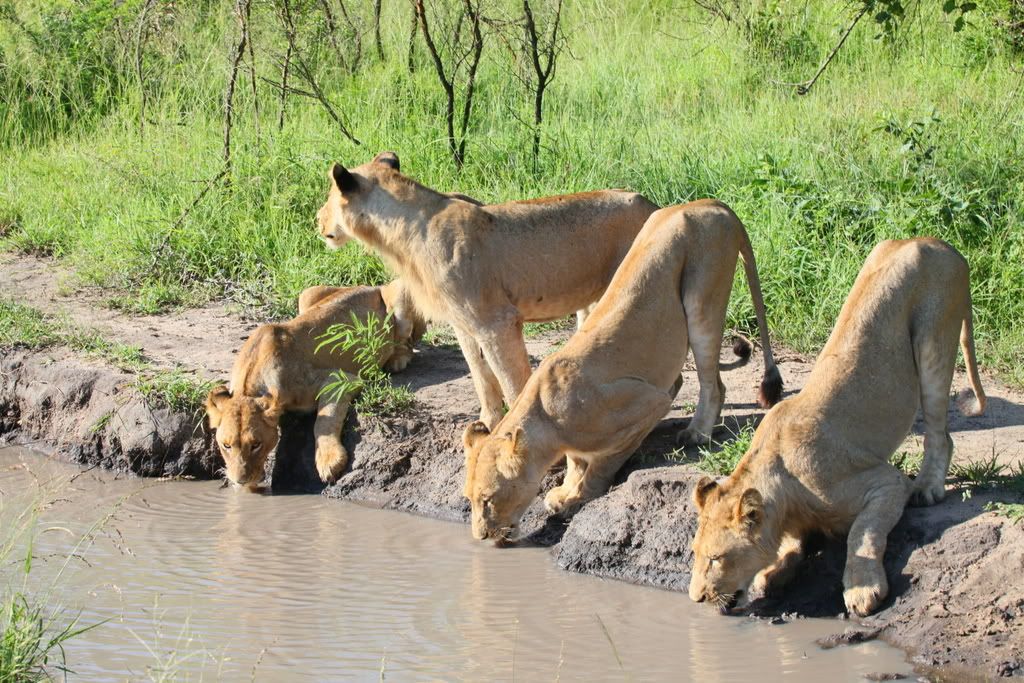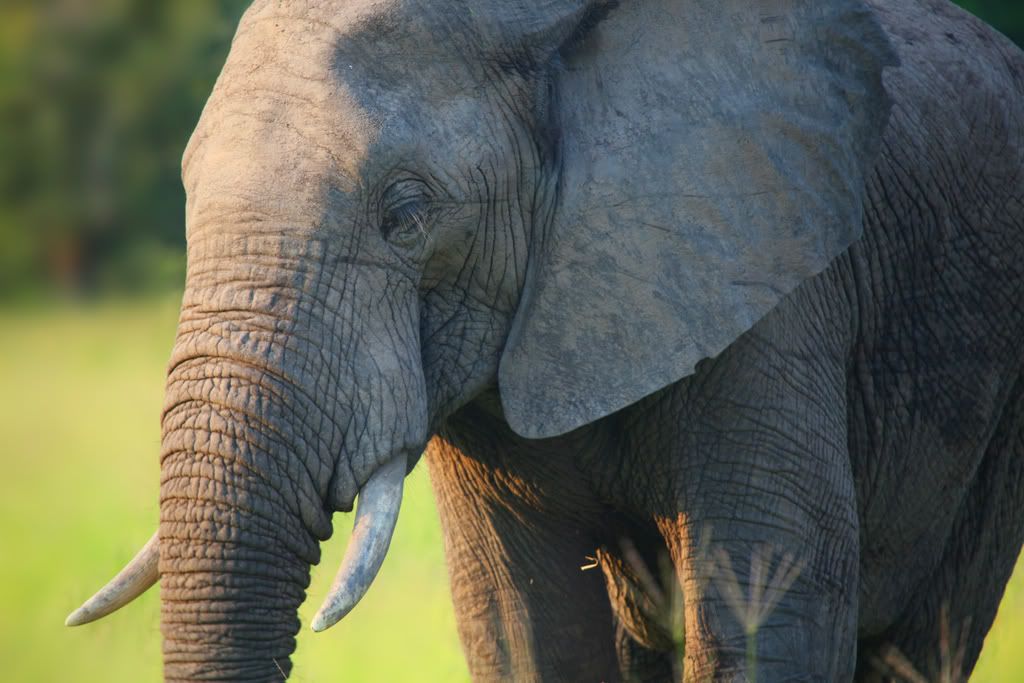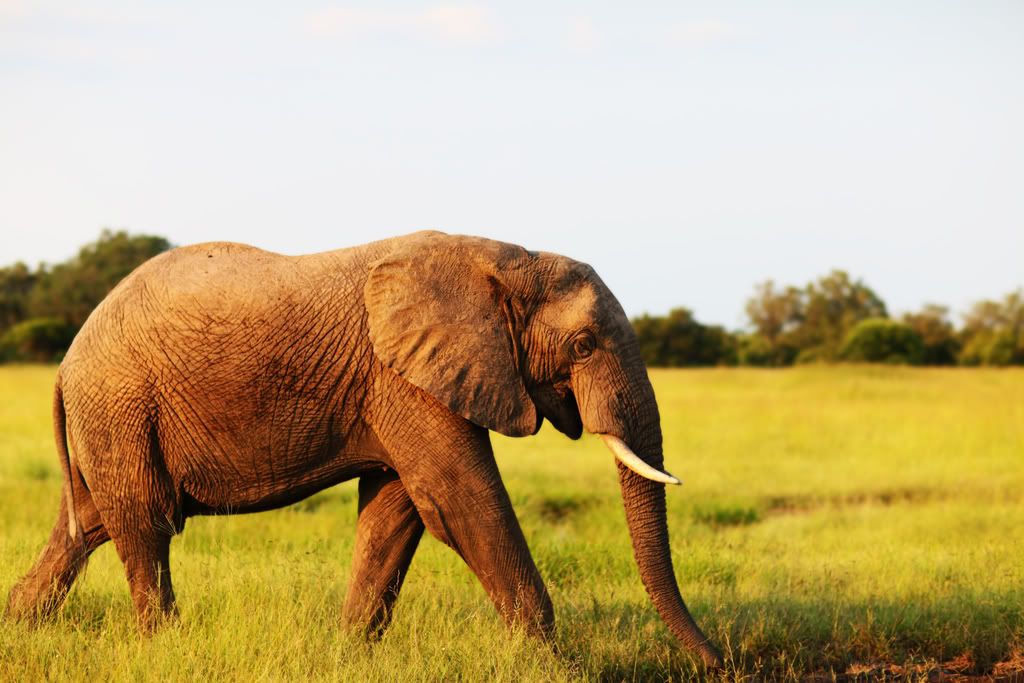 Our ranger, J.P. Harding.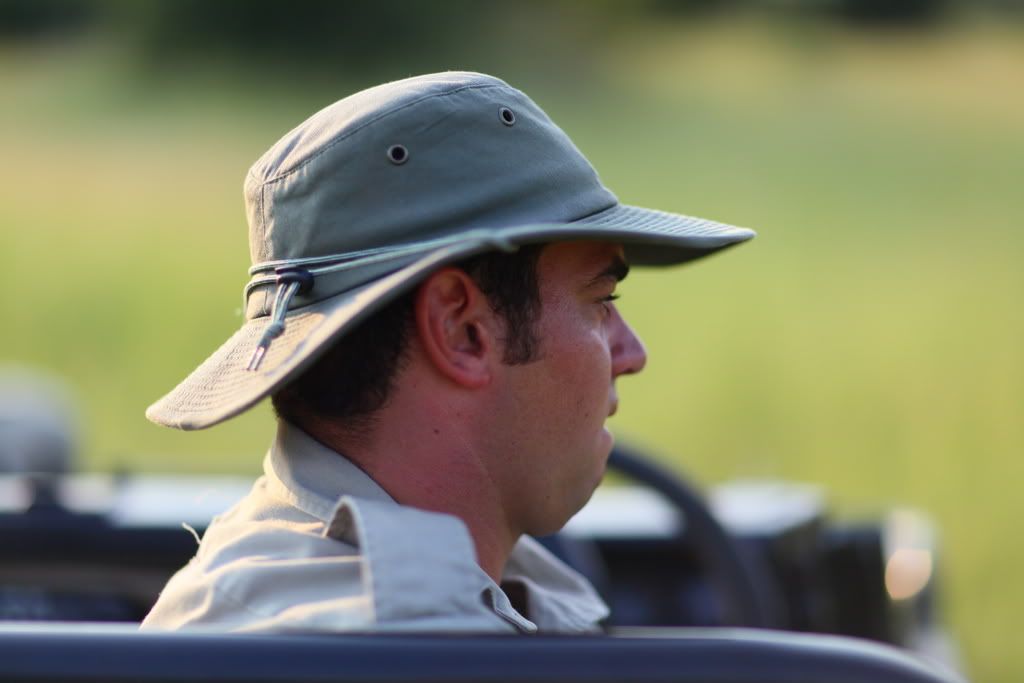 My camera girl.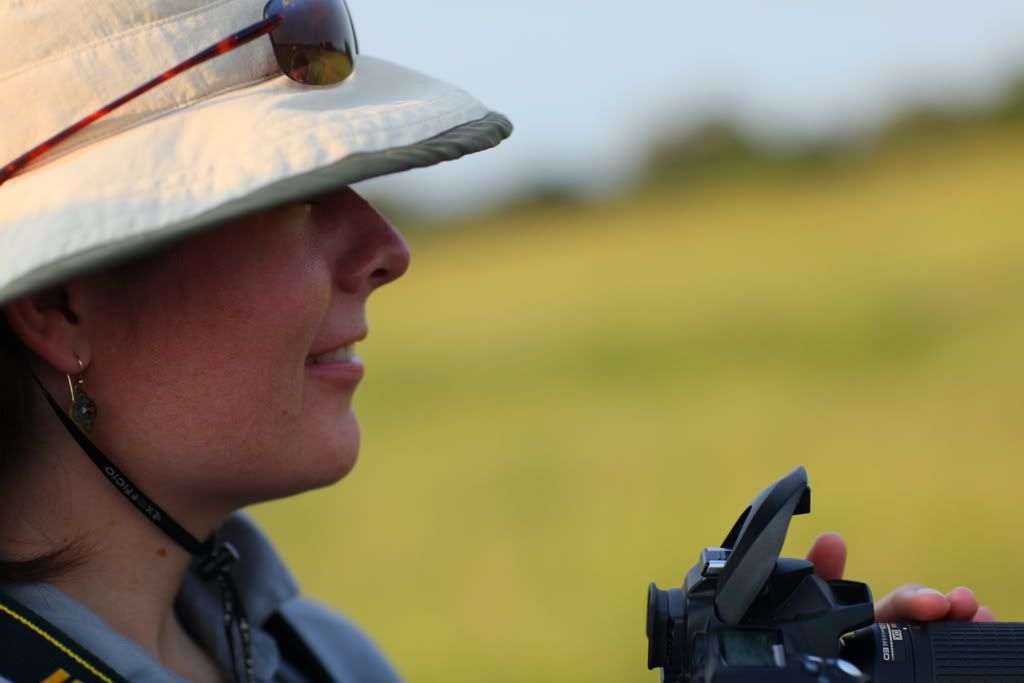 The crew, from left to right, Steve and Jan, Ryan, whose wife missed this drive, Sara, our second tracker Jimmy, J.P., and me, Peter Carpi.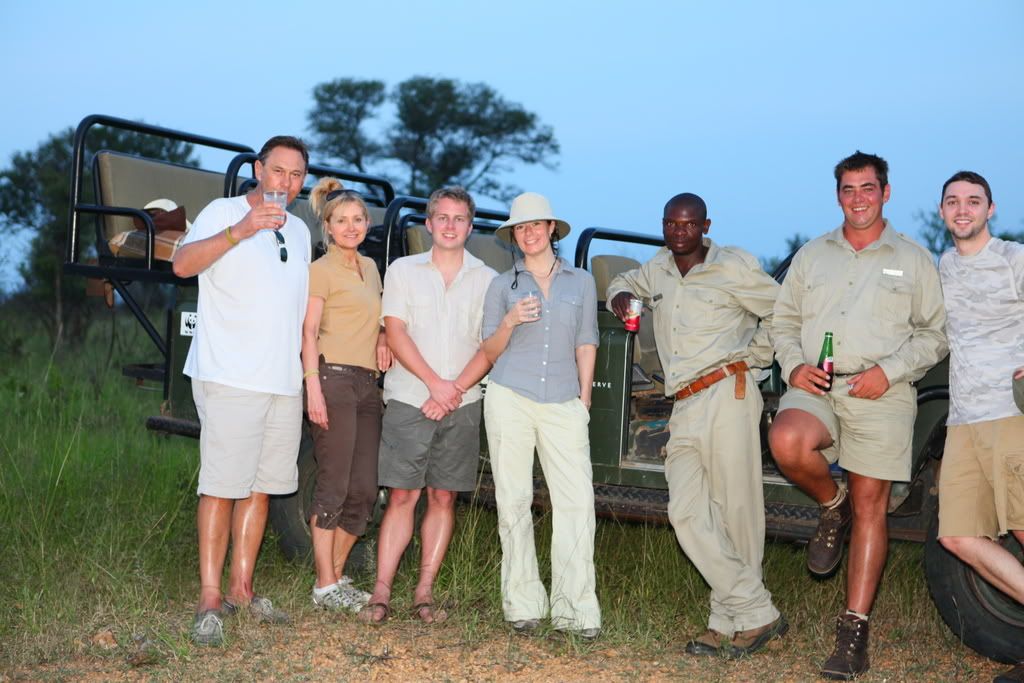 The moon rising while we were in the bush.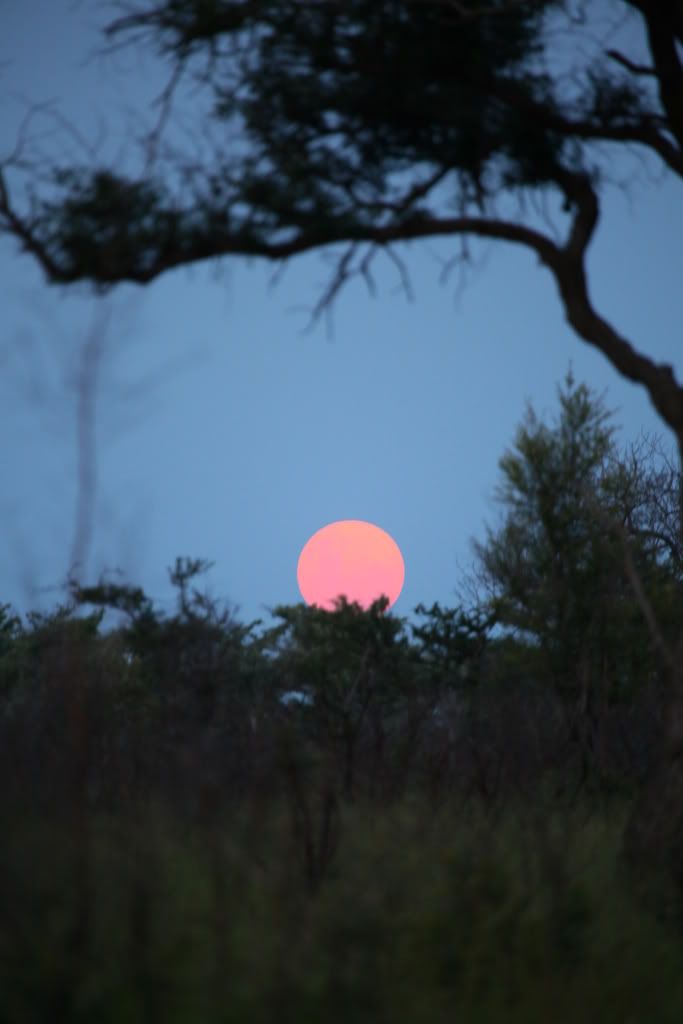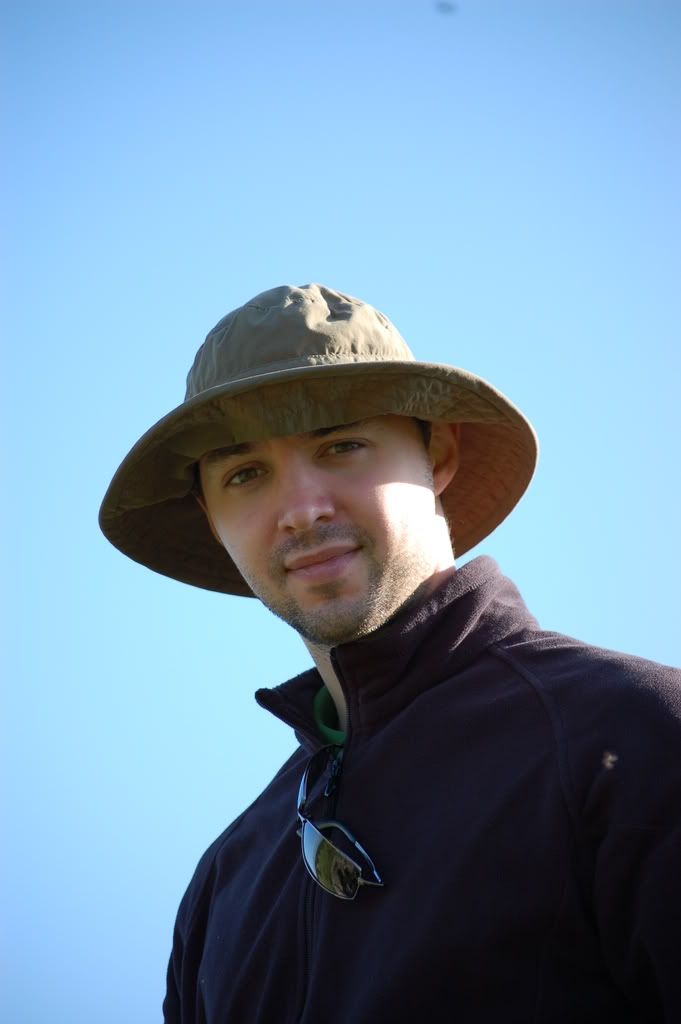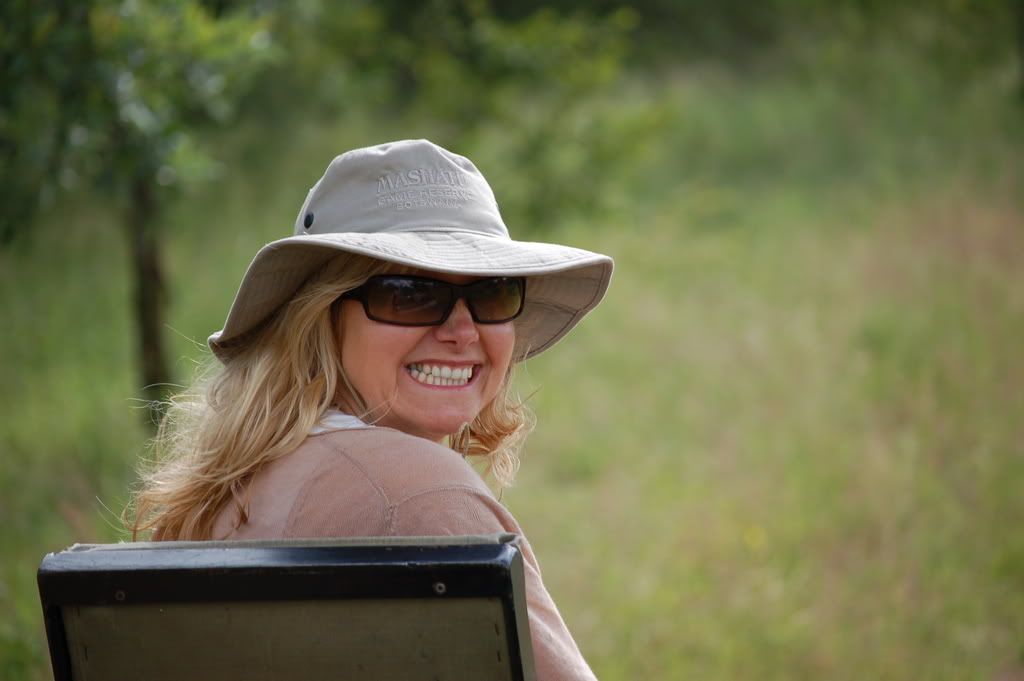 Our tracker for the second part of the stay at Ngala, Jimmy, doing his thing.




A rhino. I felt like they could crush our Land Rover in a few seconds.




So could the elephants.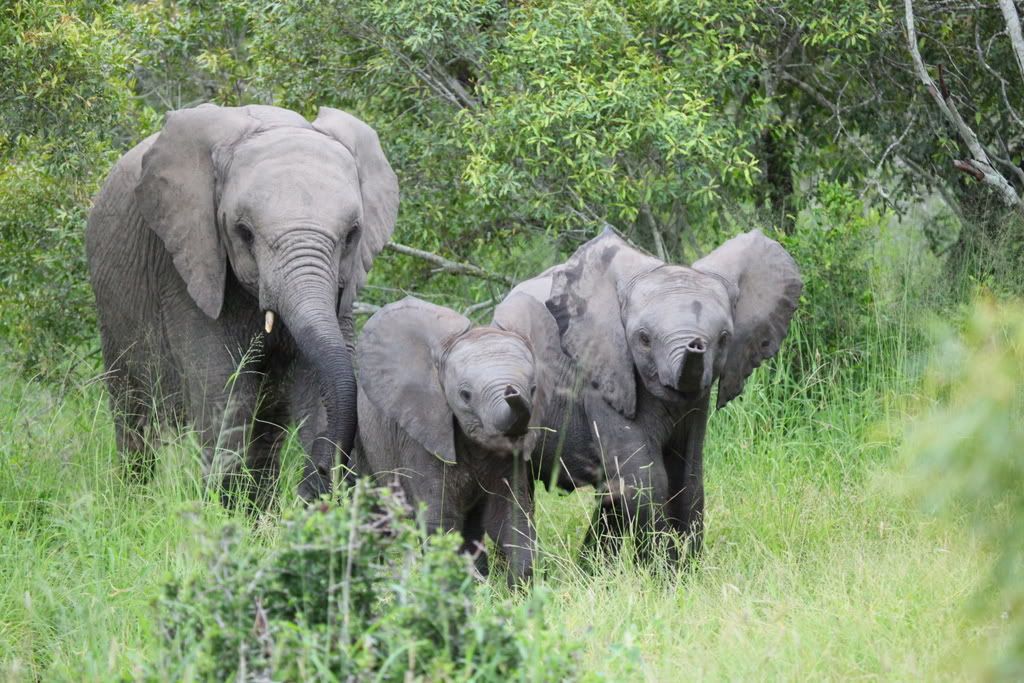 Don't do it!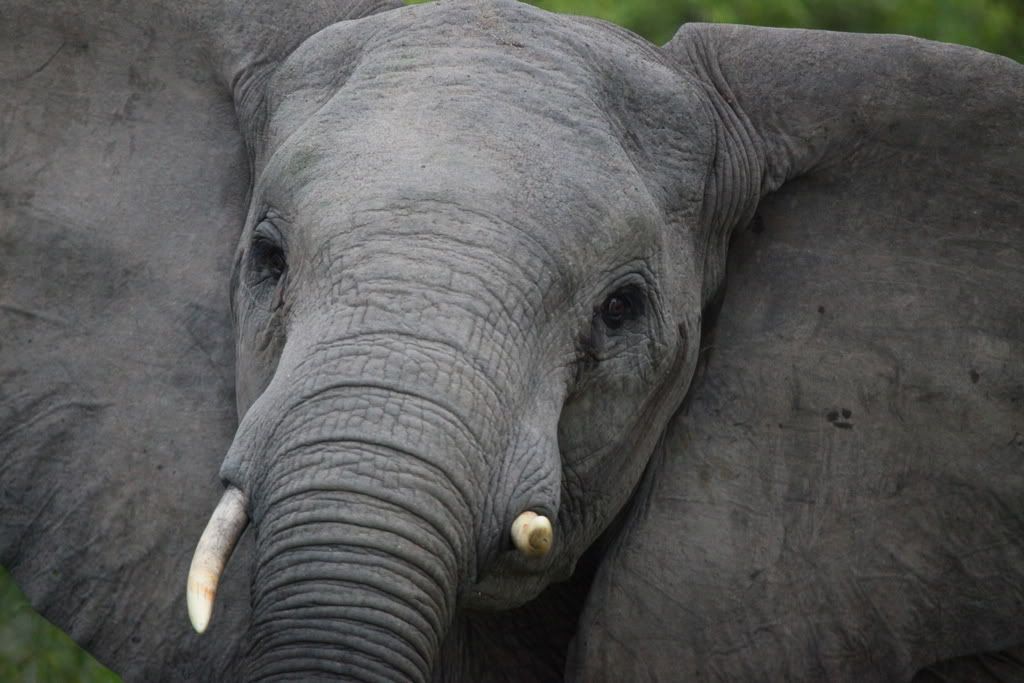 I suppose they could also crush us, if they could get out of the water.




Ryan and Melissa with Steve and Sara in the background - I love this shot.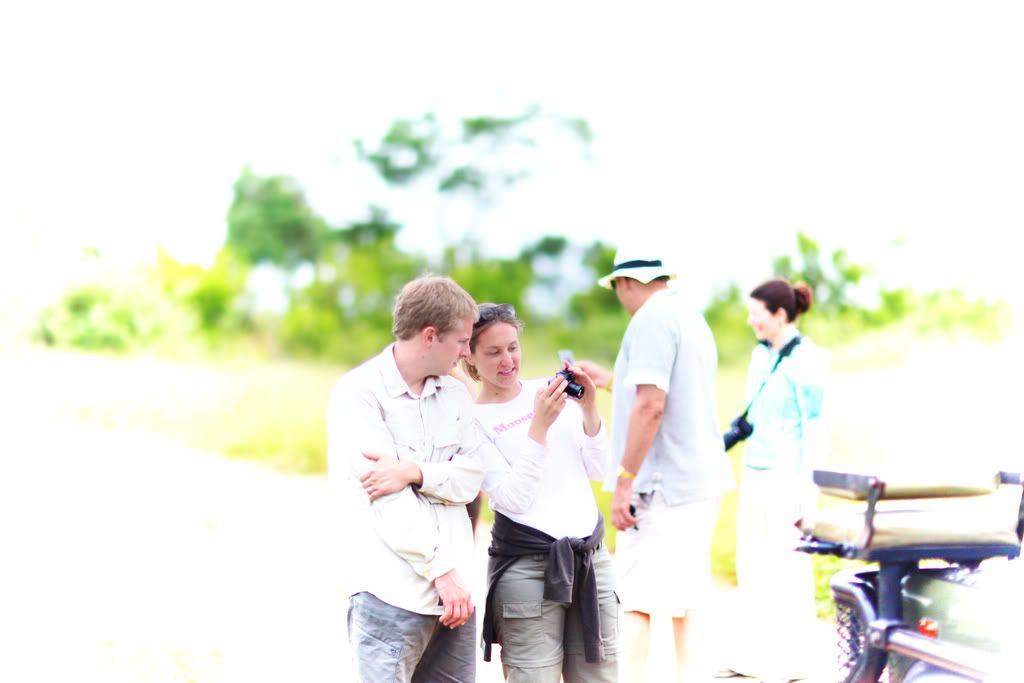 Here's our chariot.




Sara.




A cheetah, not Chester. Two cubs were in tow too.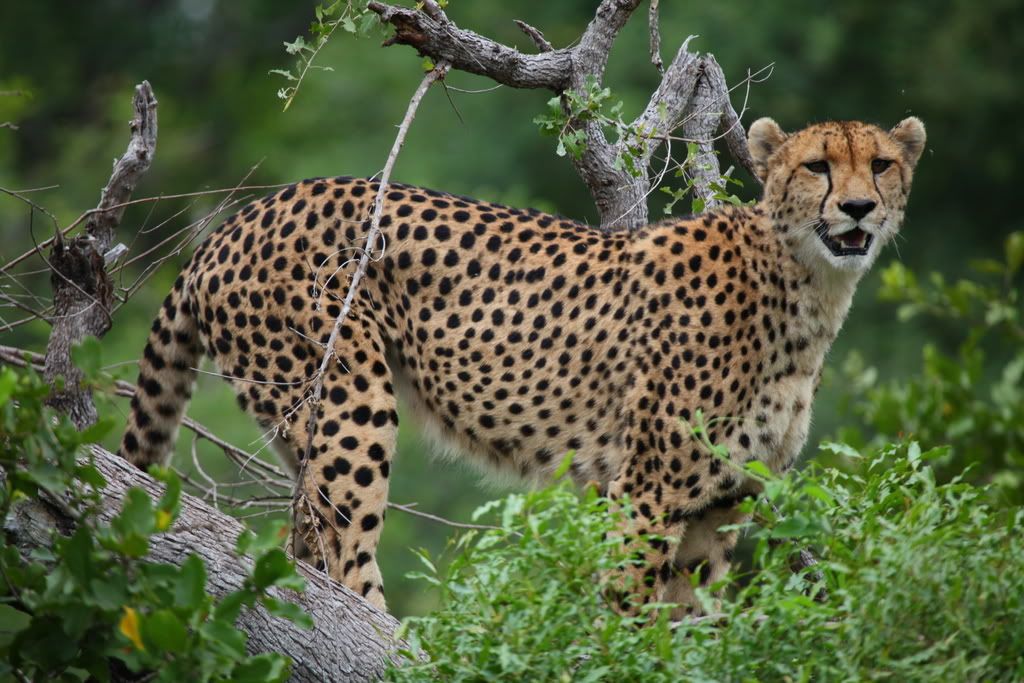 Still trying to get out of the tub. I recommend Atkins.




J.P. saving us from the predators (it's a turtle).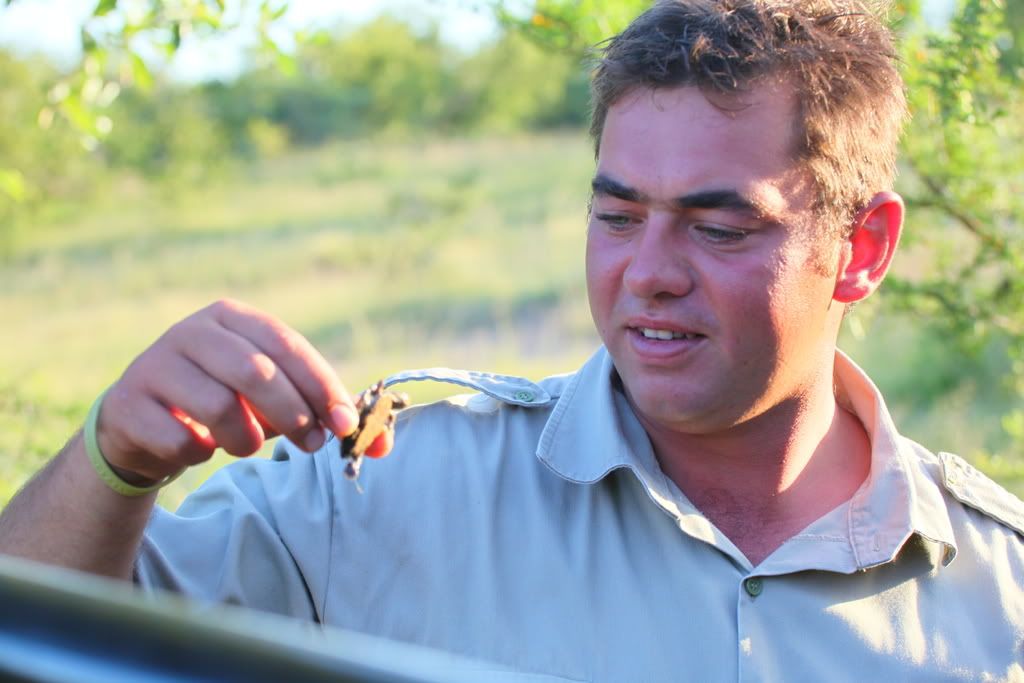 Hyenas have the highest jaw strength to body mass proportion of any mammal.
These were a litter of four baby hyenas that we came across.
I was keenly interested in seeing flesh tearing and hearing bones crunching.
Not only did we experience neither of those, but we hardly saw any bones at all.
My guess is that these guys are natures way of recycling carcasses.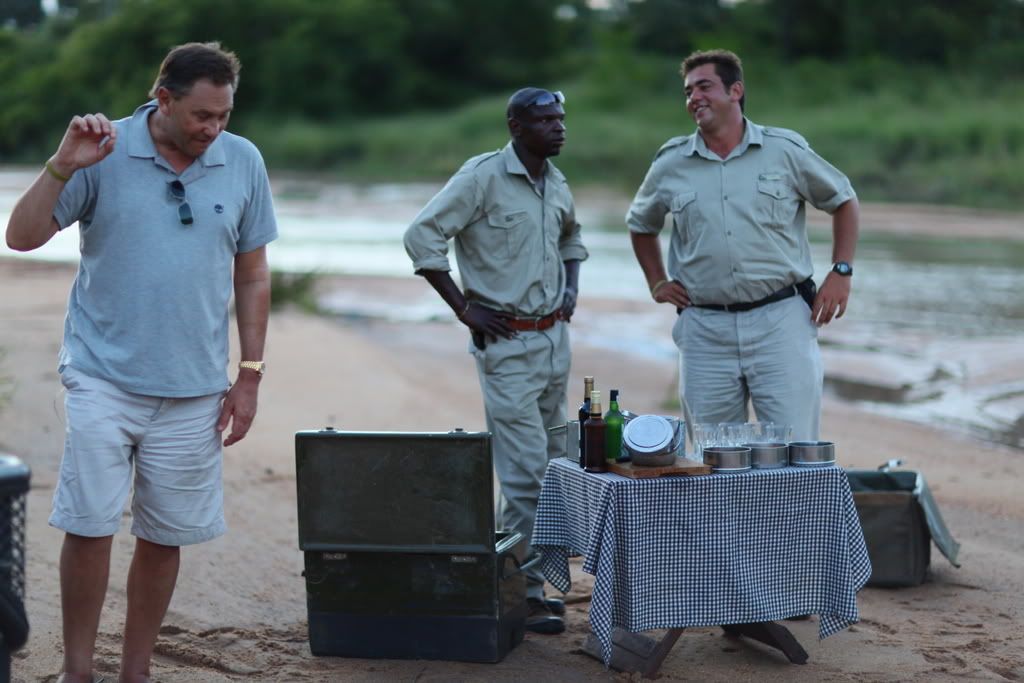 I wish this photo had come out brighter.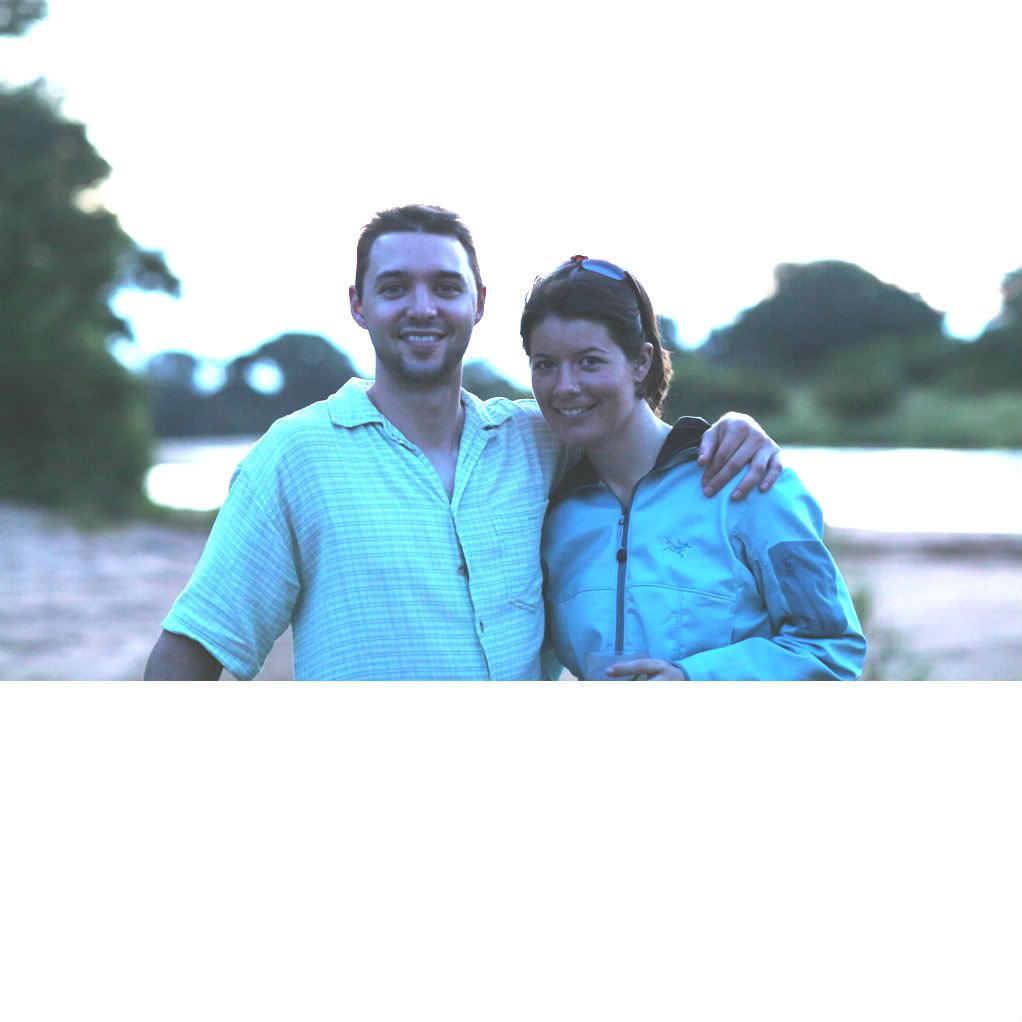 Steve and Jan.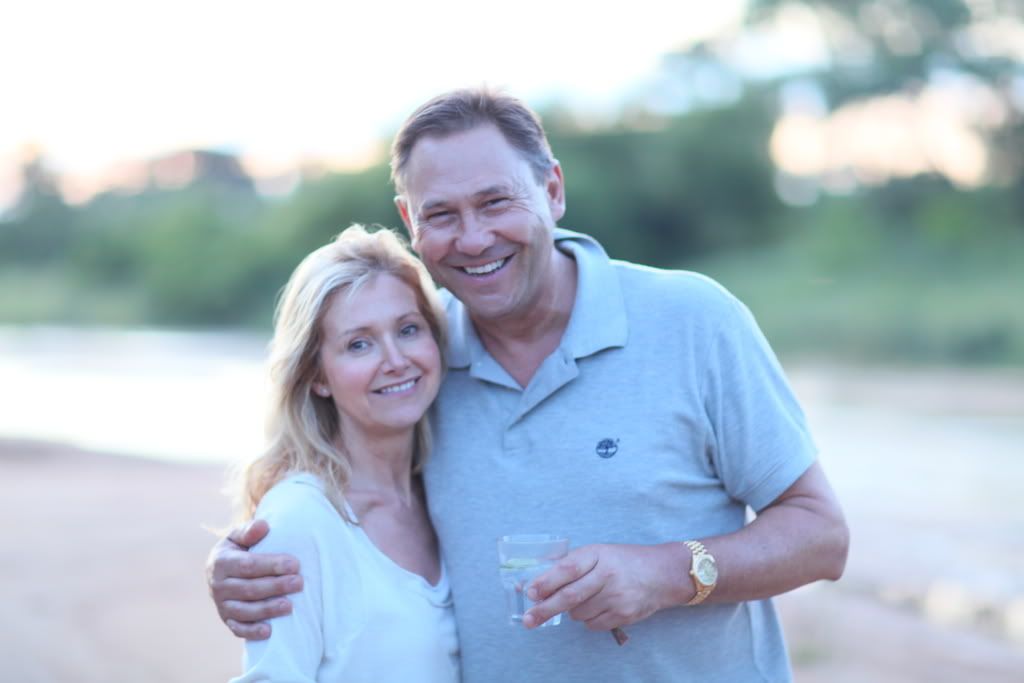 At night our trackers, Richard and Jimmy, would use a spotlight to search for eyes.
Once spotted, they would quickly switch to a red filter so as not to blind the animals.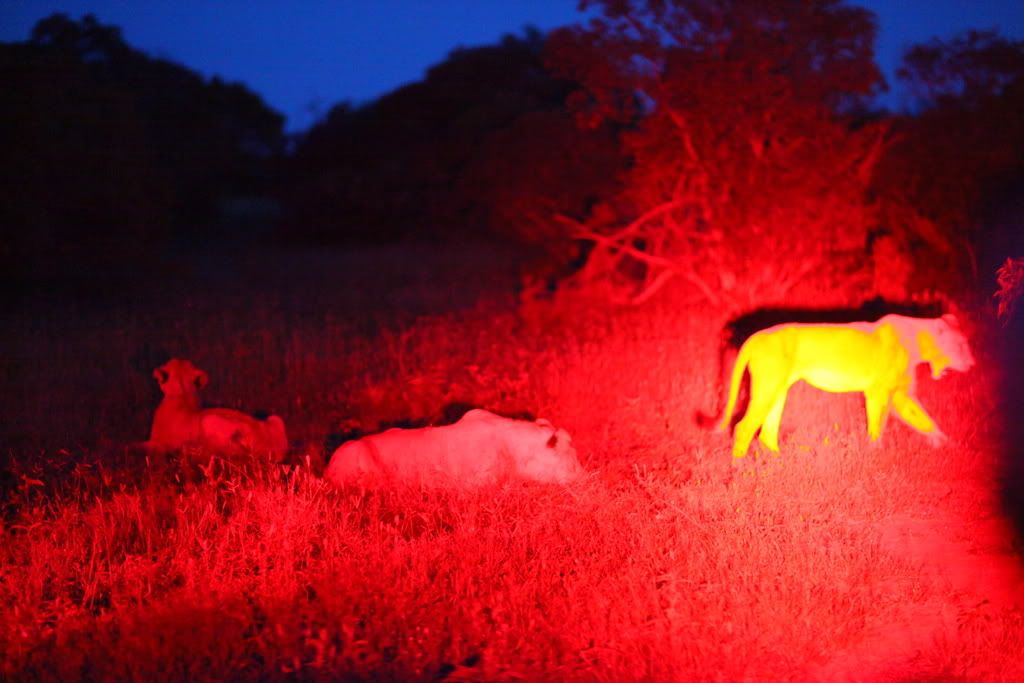 Did I mention the moon?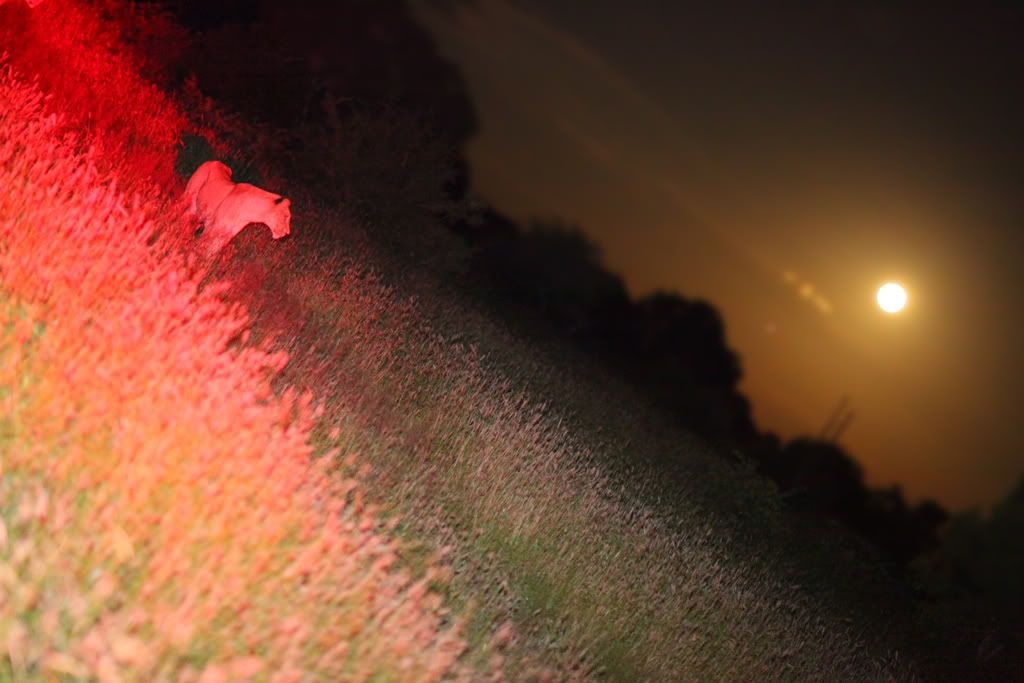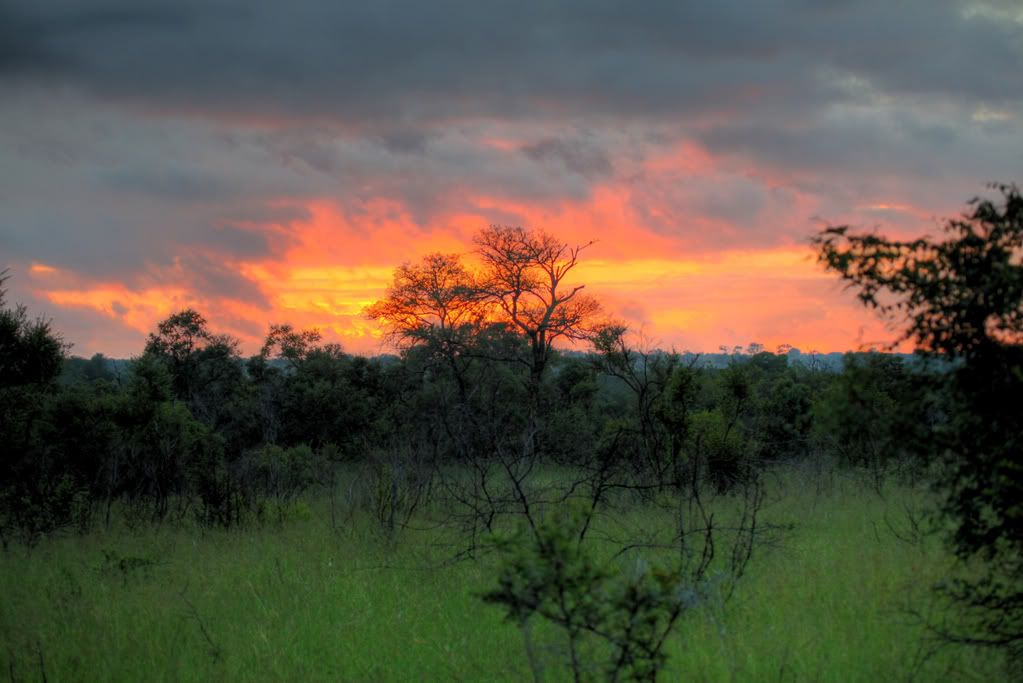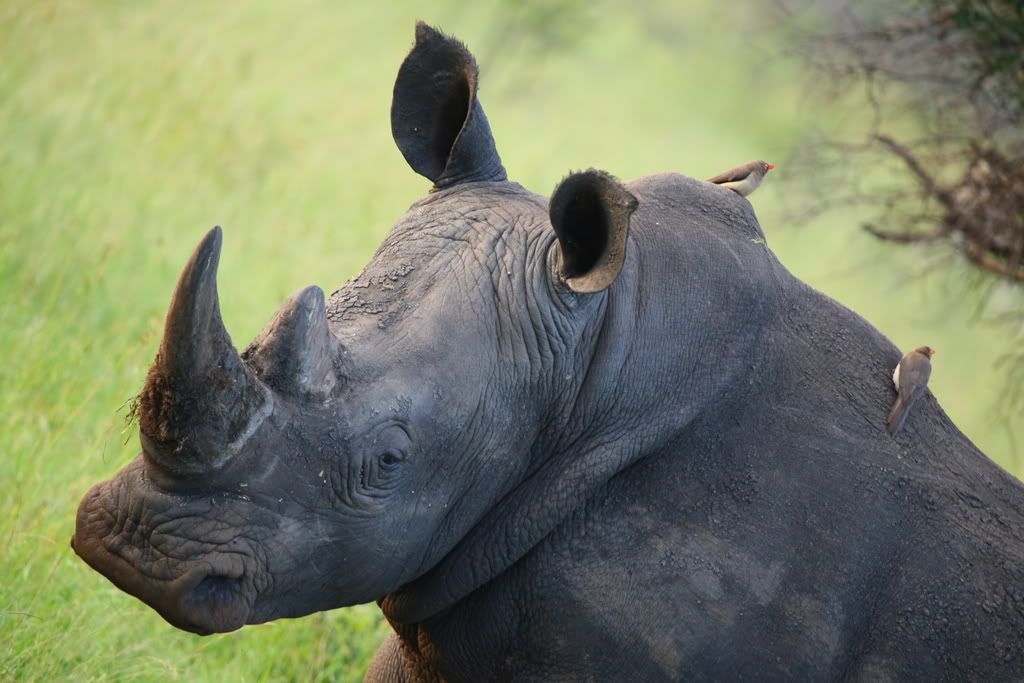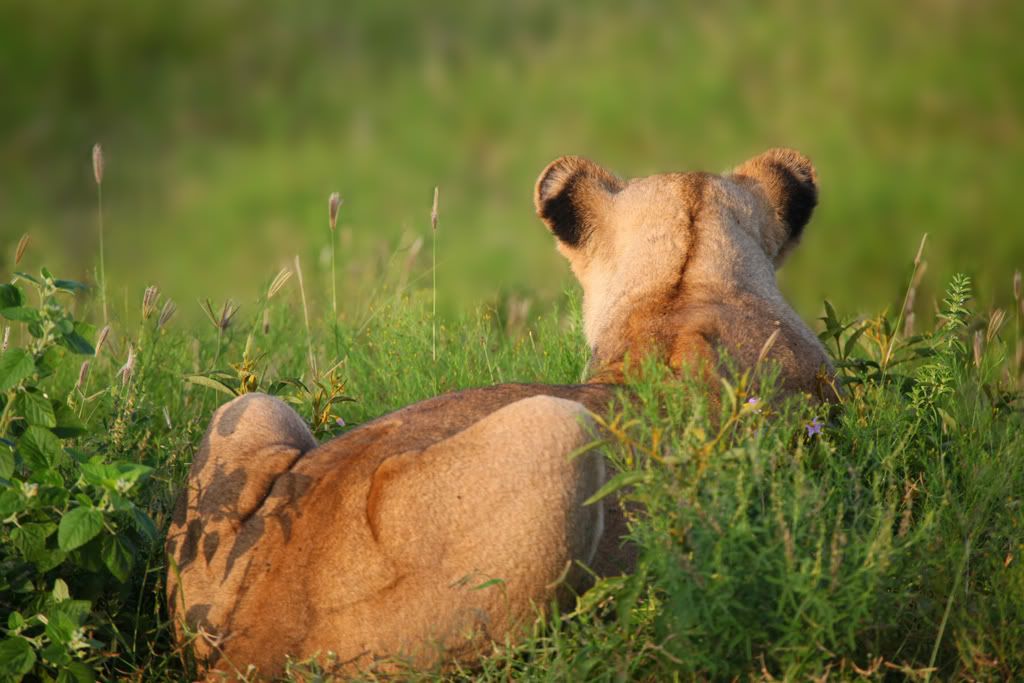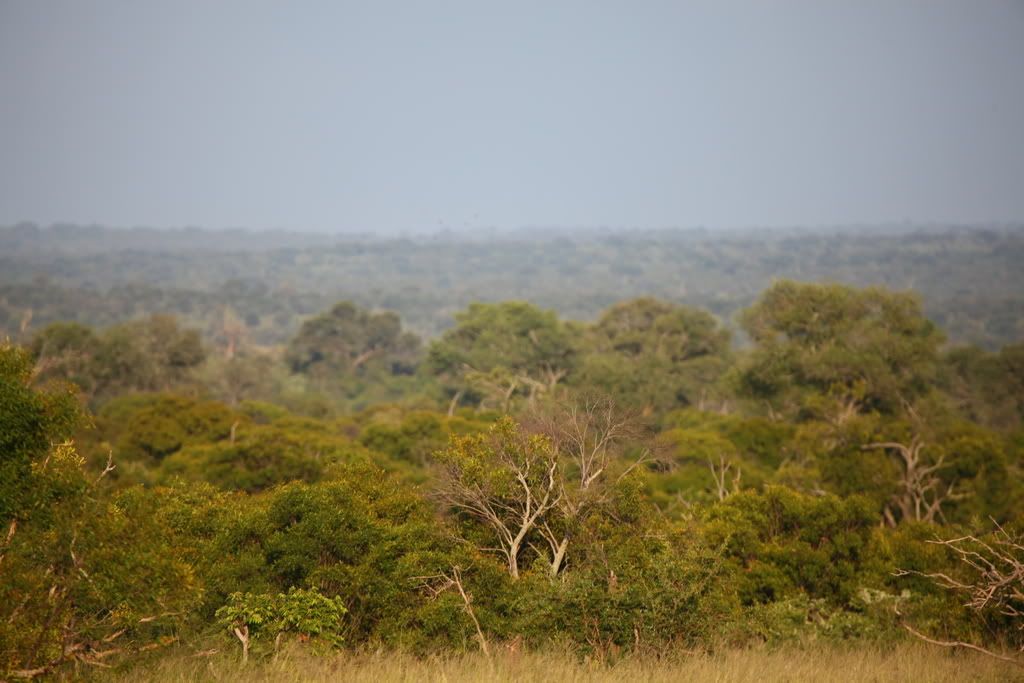 Jan doing her part as tracker and spider web blocker.




The warthogs, like the widlebeest, are skitish.
When they run their tails shoot straight up like a radio antenna - quite funny.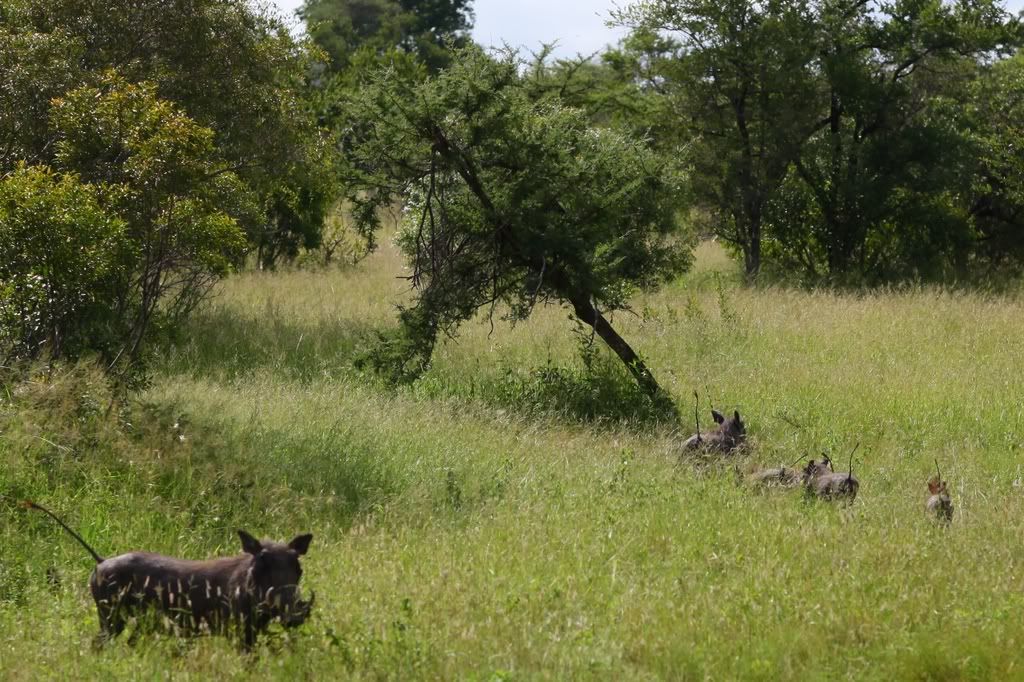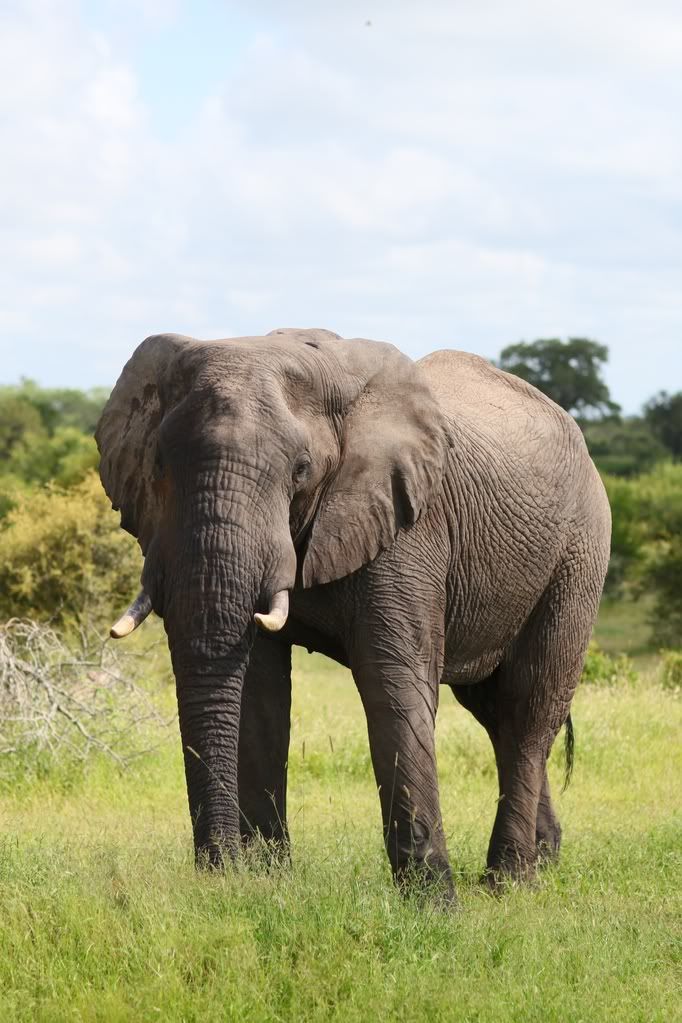 Camera girl is also my model.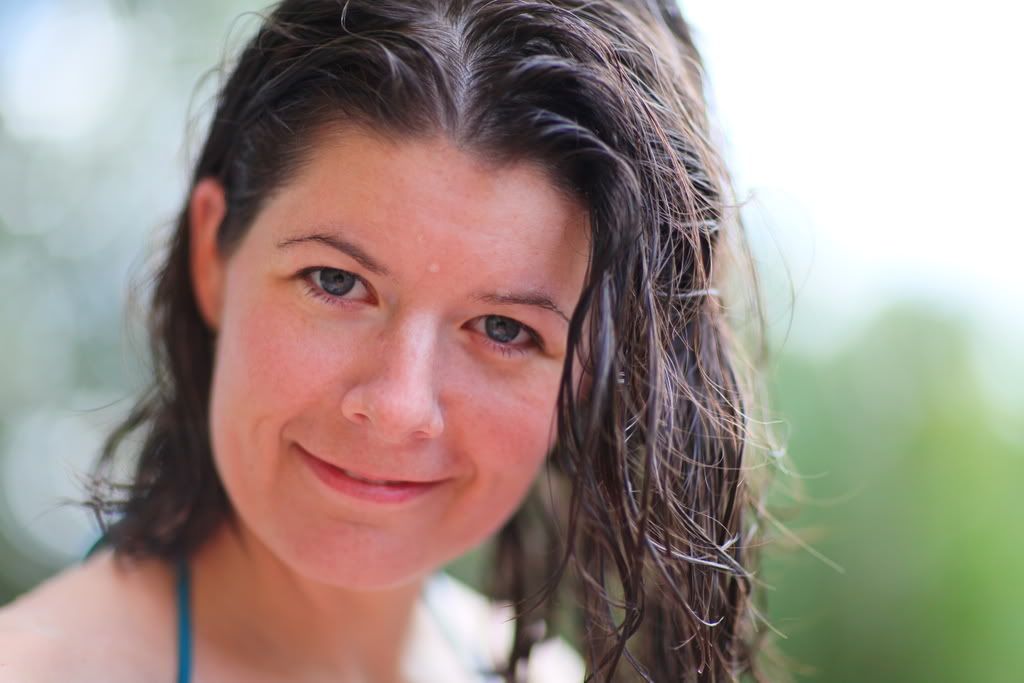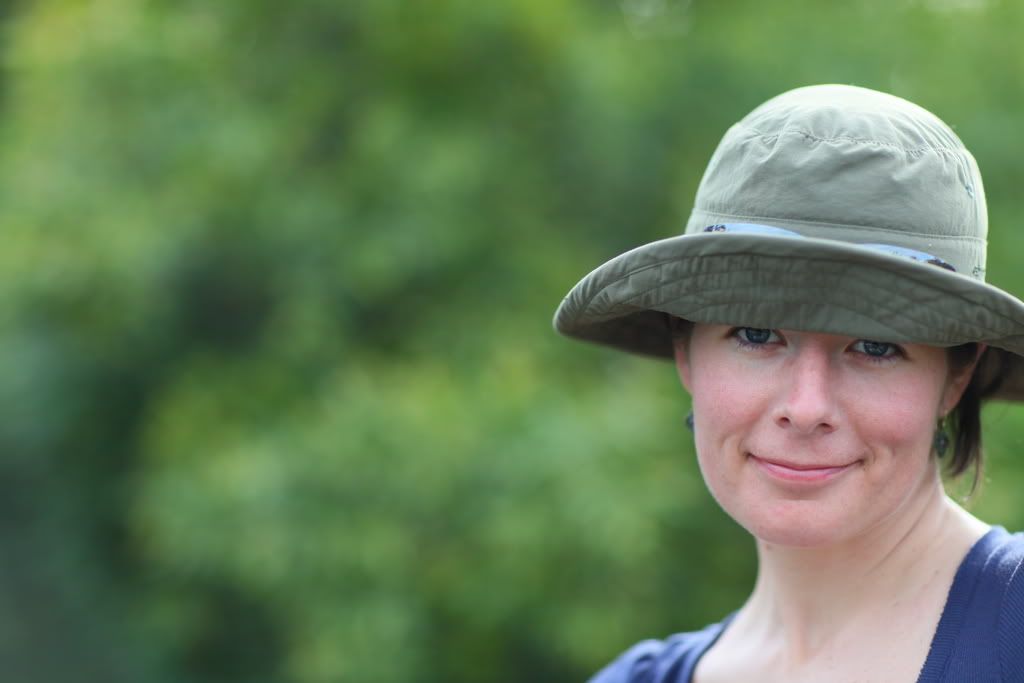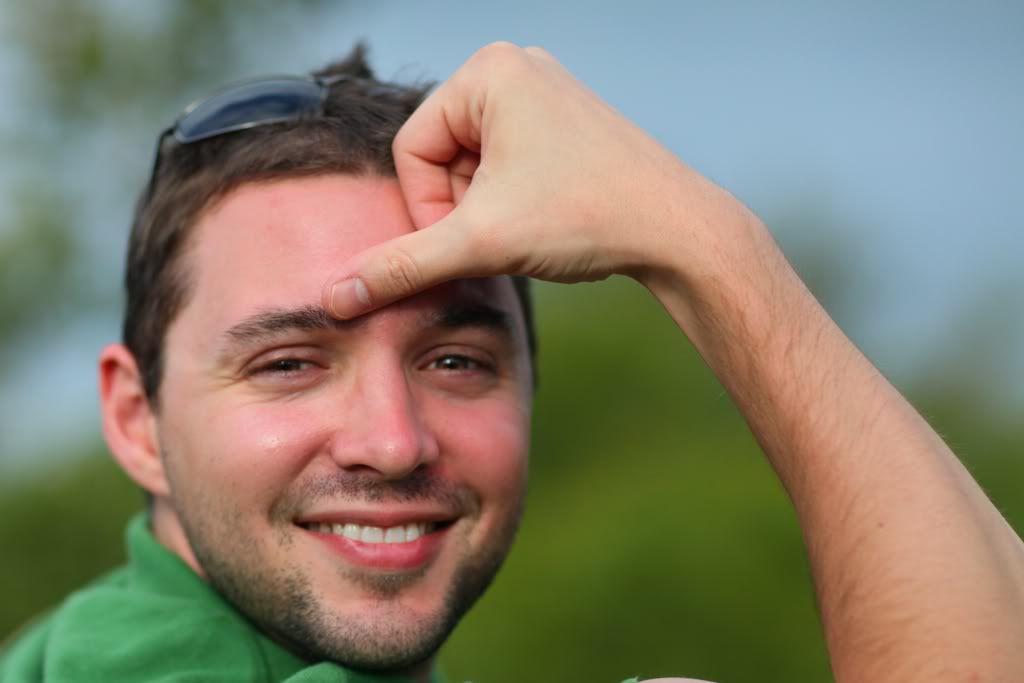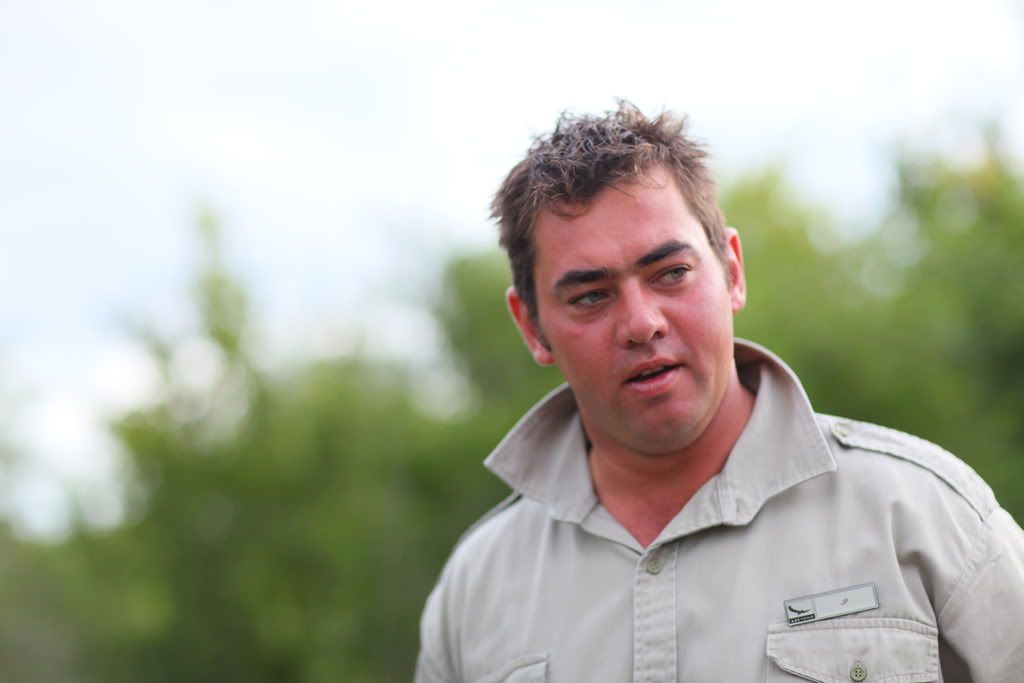 Don't point at me.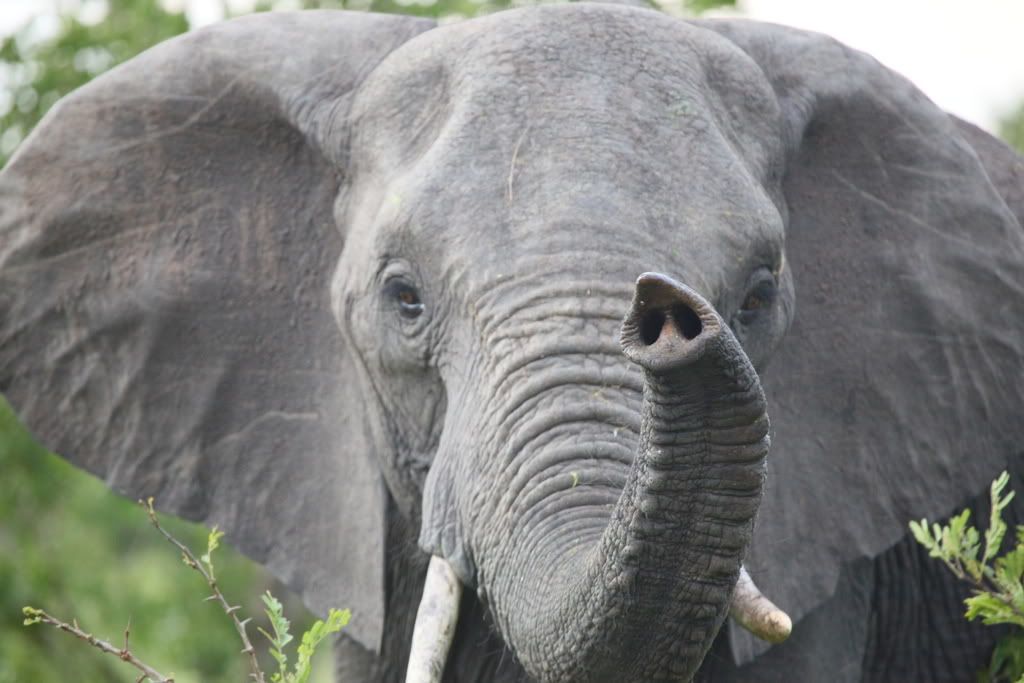 If you look closely you can see the mountains in the background.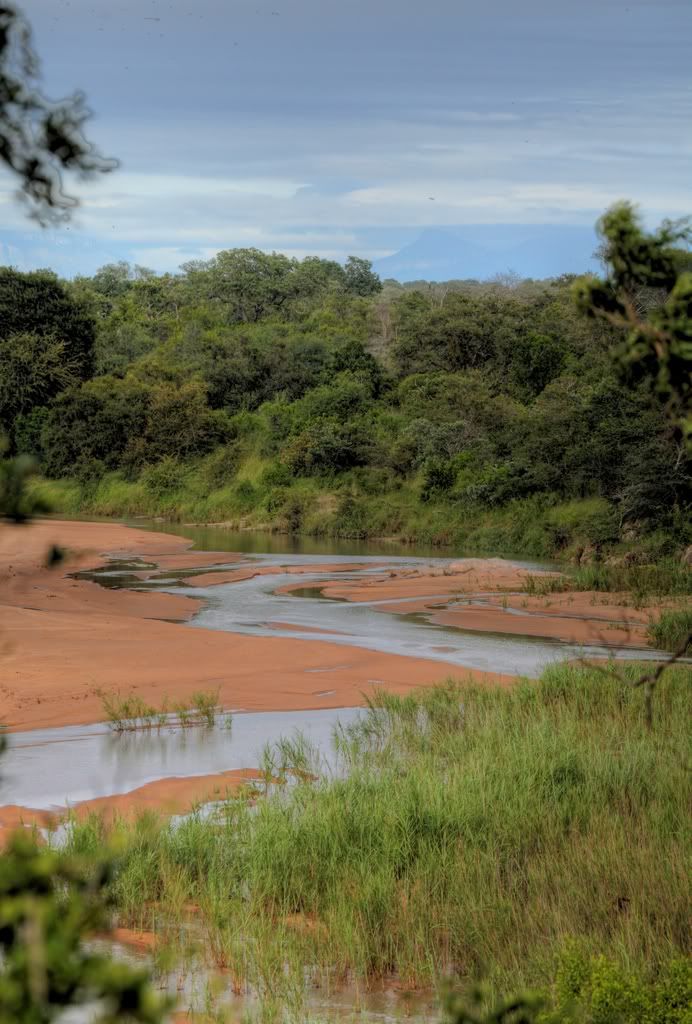 This was the view from the window of our hotel, the Ambassador, in Cape Town.
There was a pool right outside our window with the ocean just a few steps further.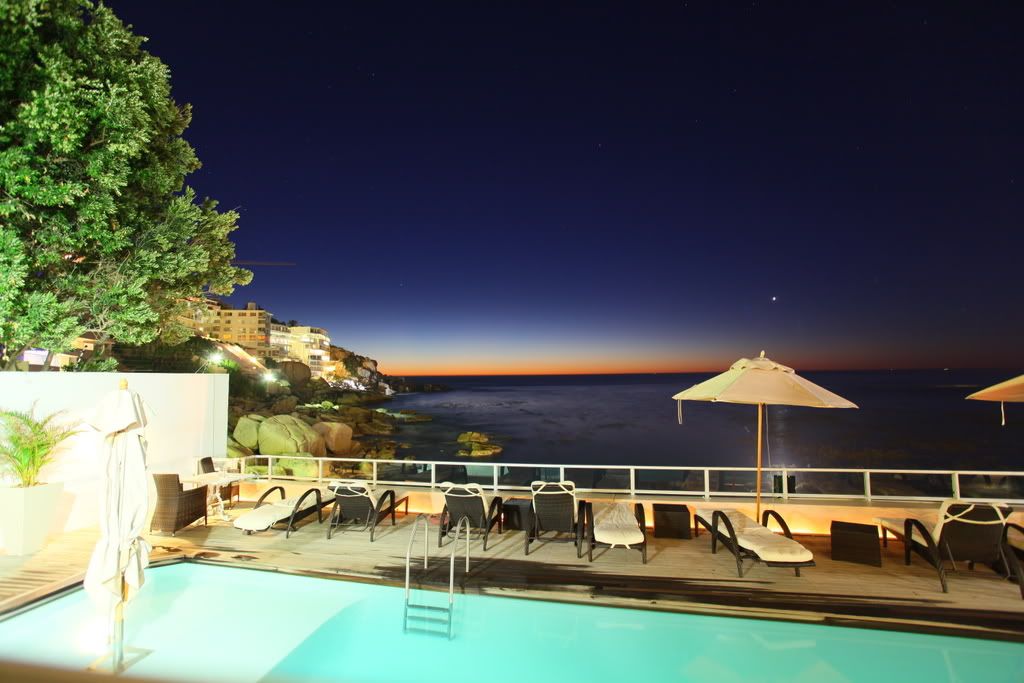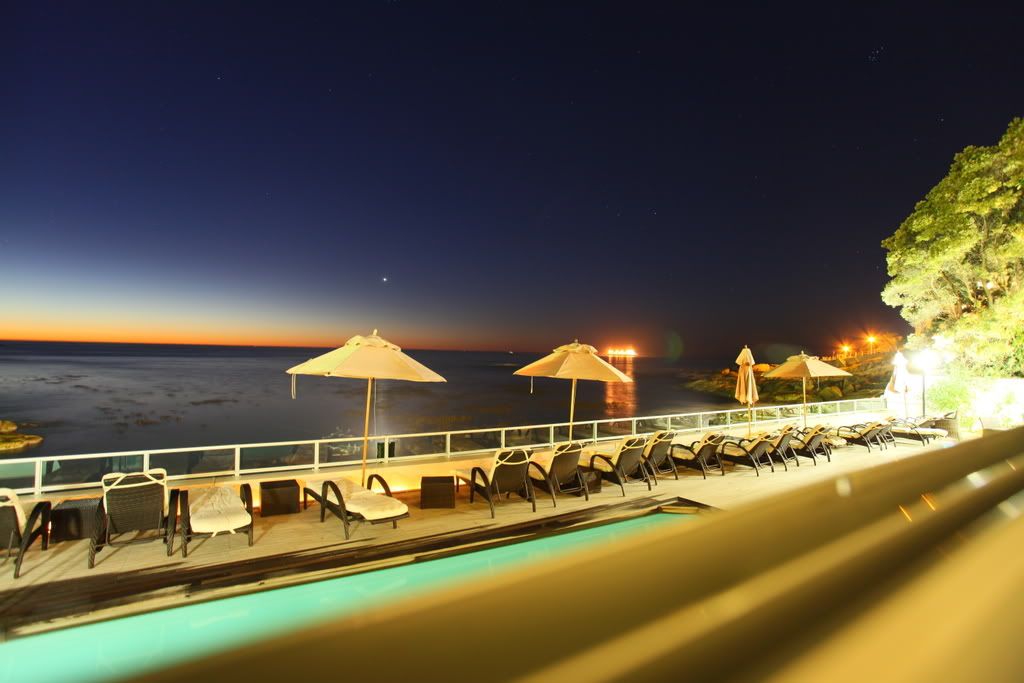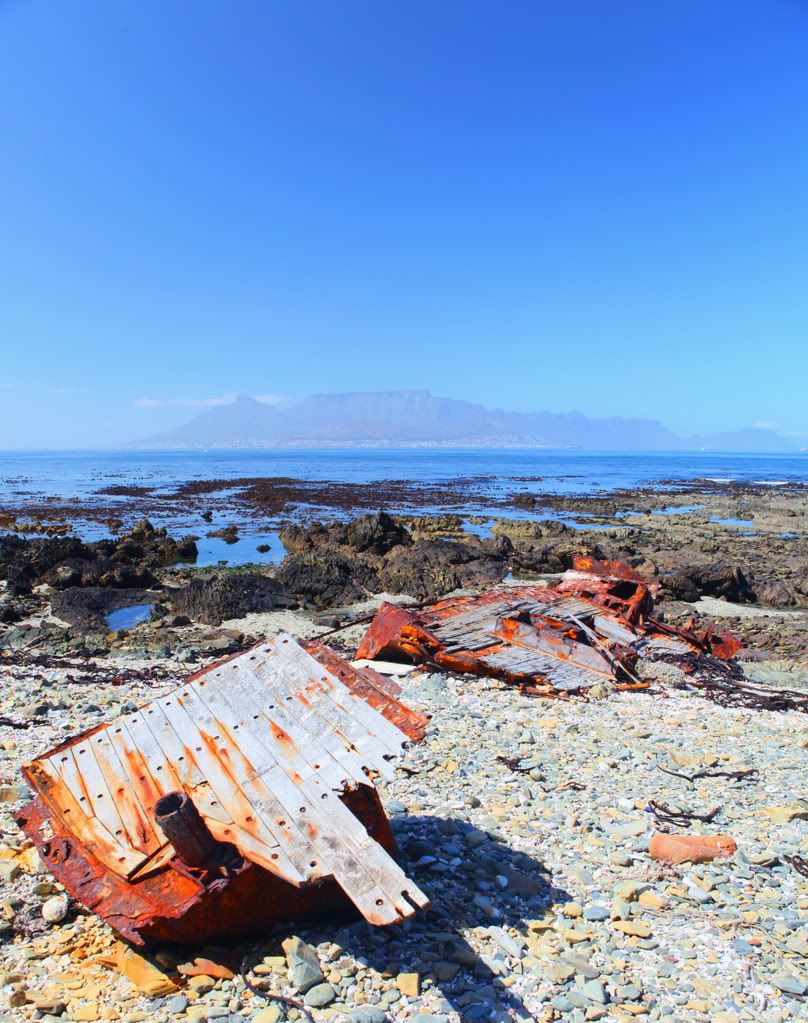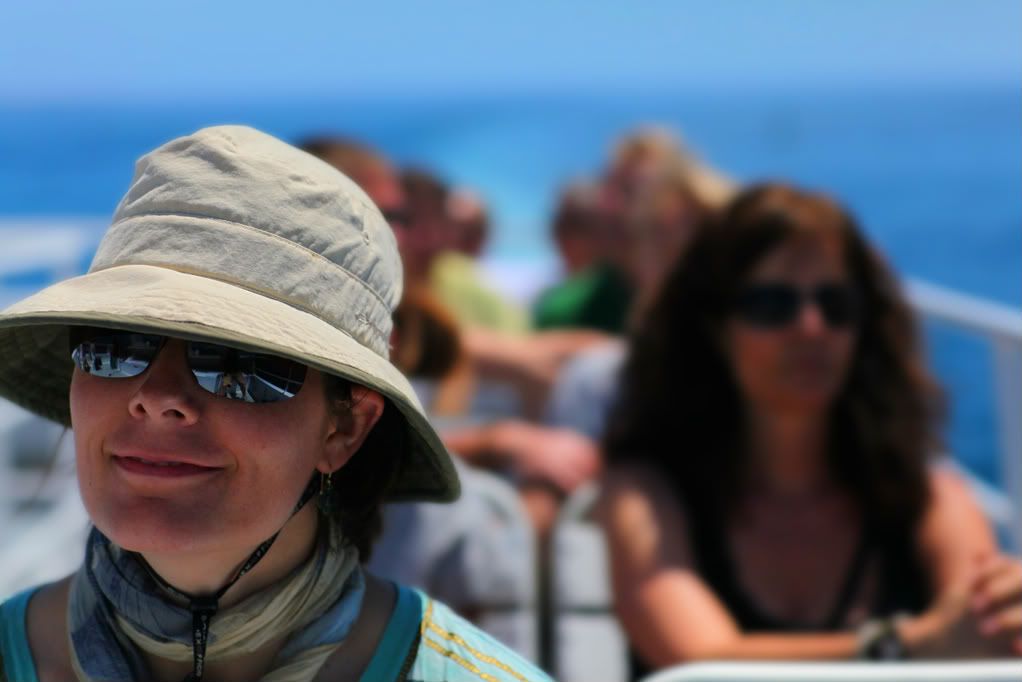 Somebody swiped my camera.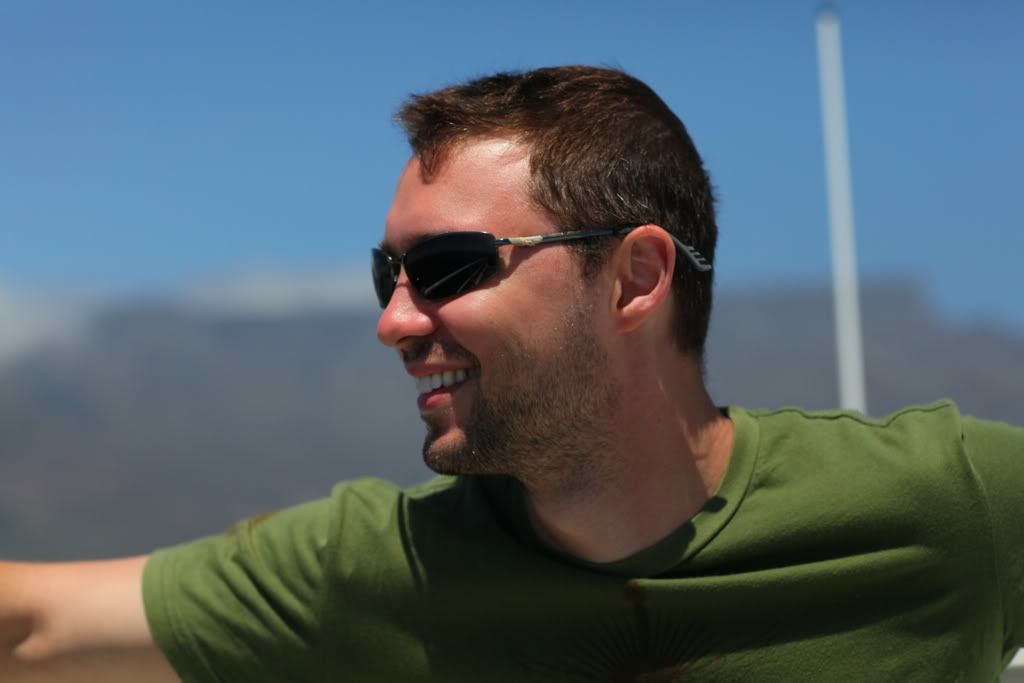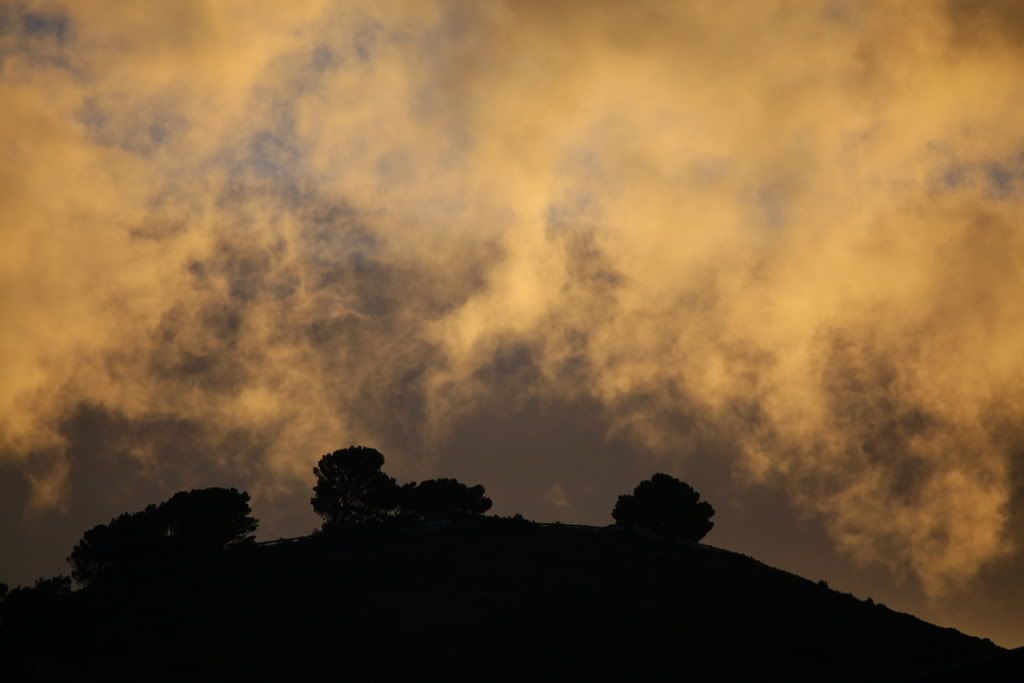 Near the top of Lion's Peak, overlooking Cape Town and Table Mountain.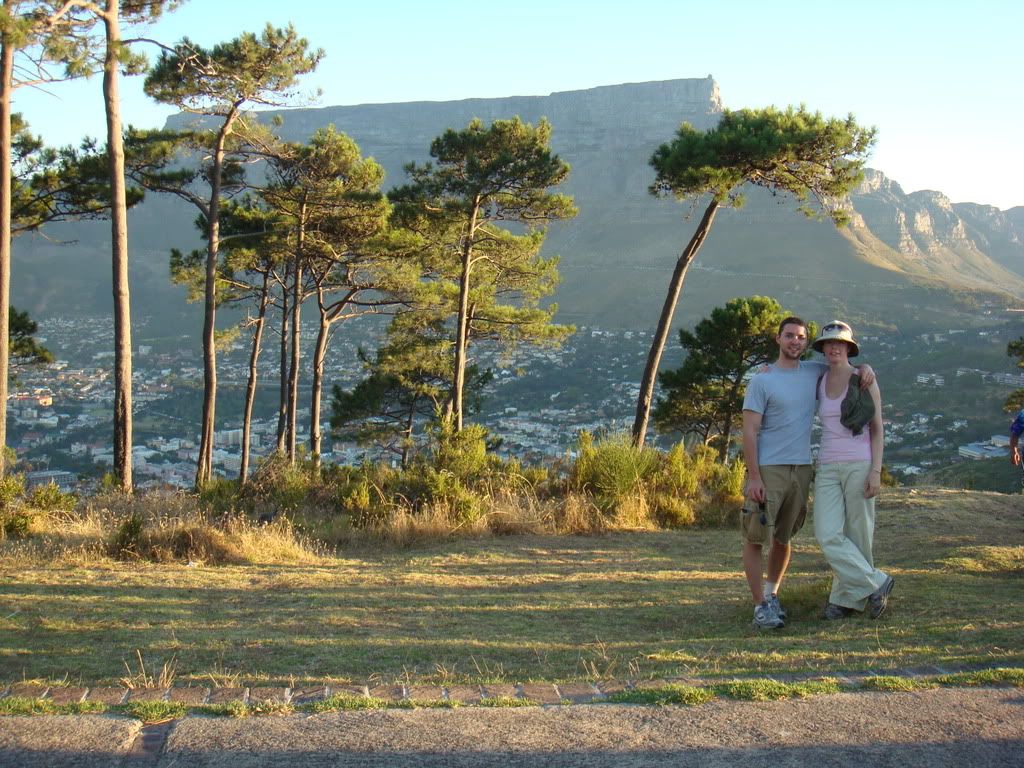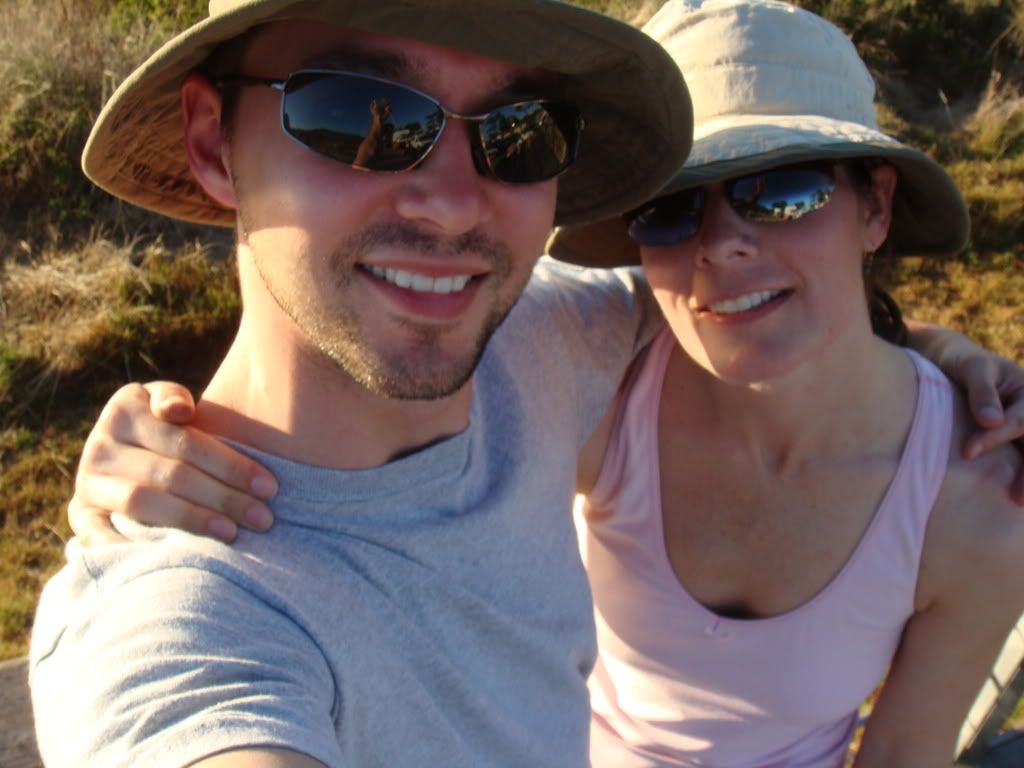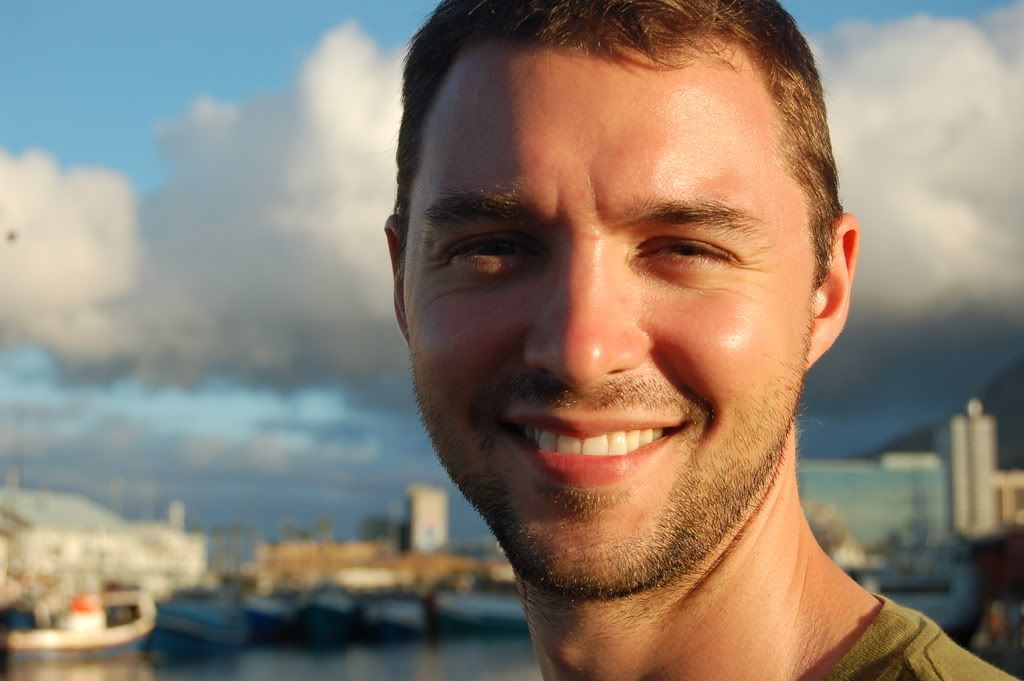 On the way south down the coast towards Cape of Good Hope.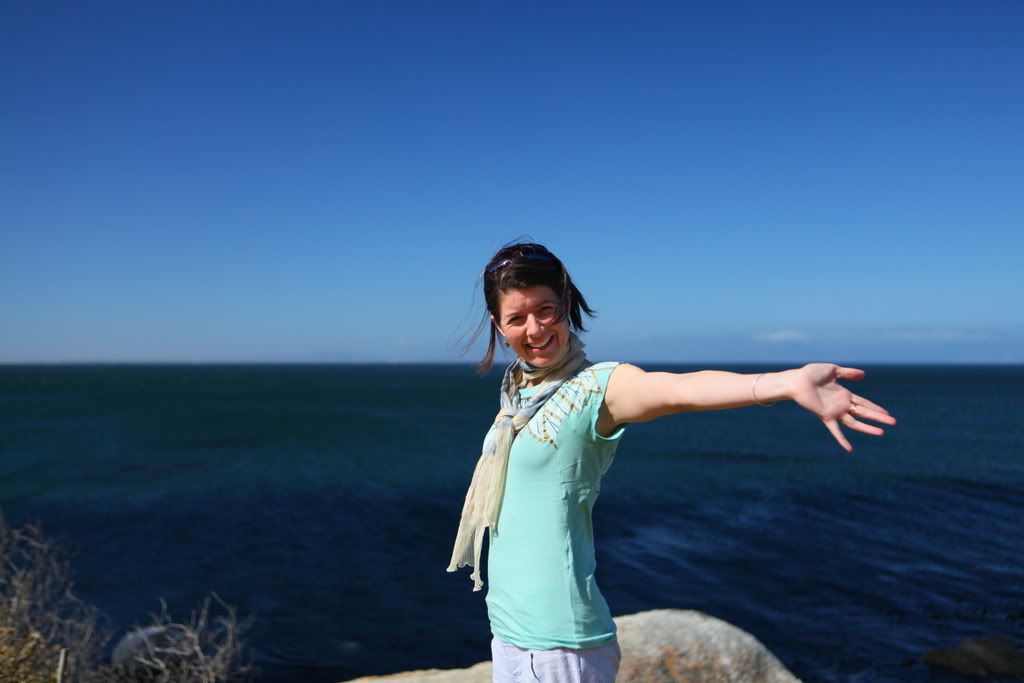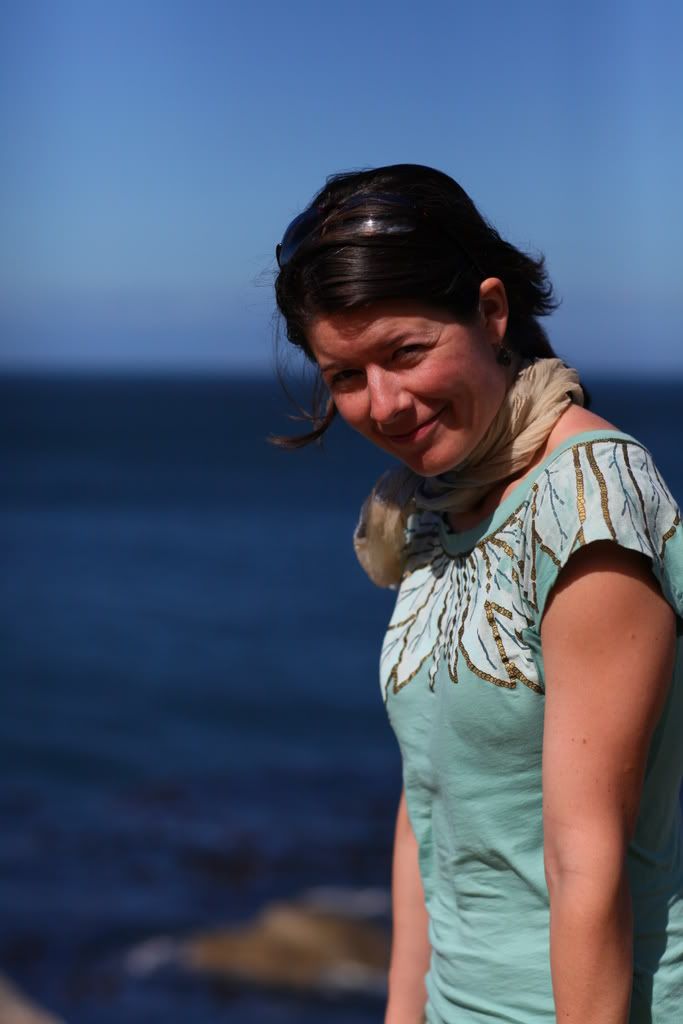 Left: Atlantic, right: Indian.
Ok, that's a slight exaggeration, but who's check facts here?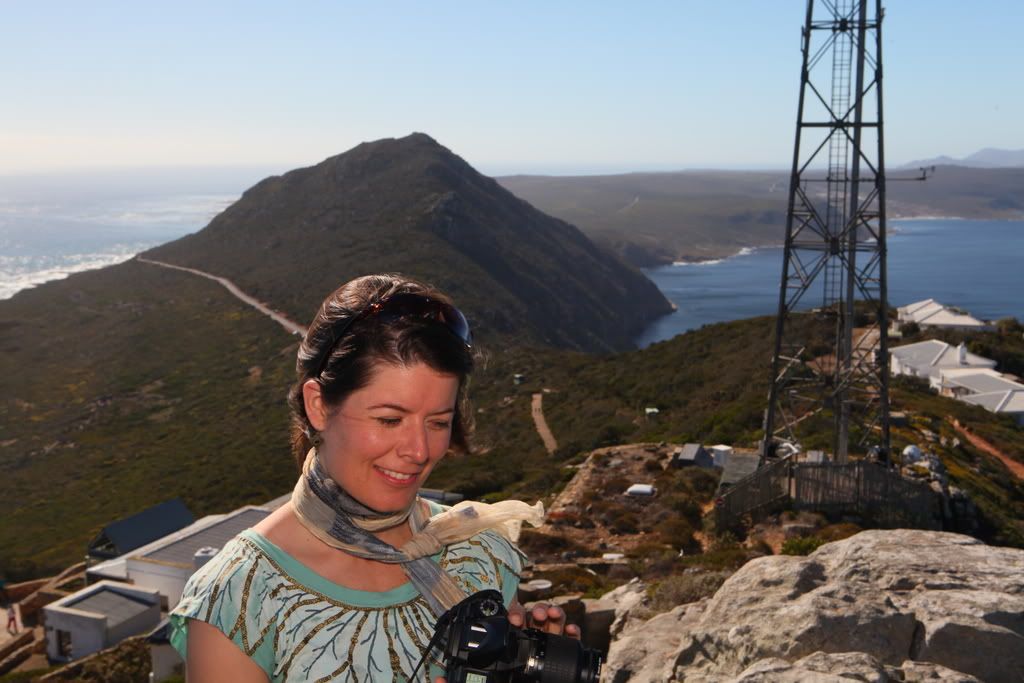 Southern Coast of Africa.




The view from Chapmans Peak Road overlooking Hout Bay, just south of Cape Town.
One of the many beautiful coastal towns on the drive between Cape Town and Cape of Good Hope.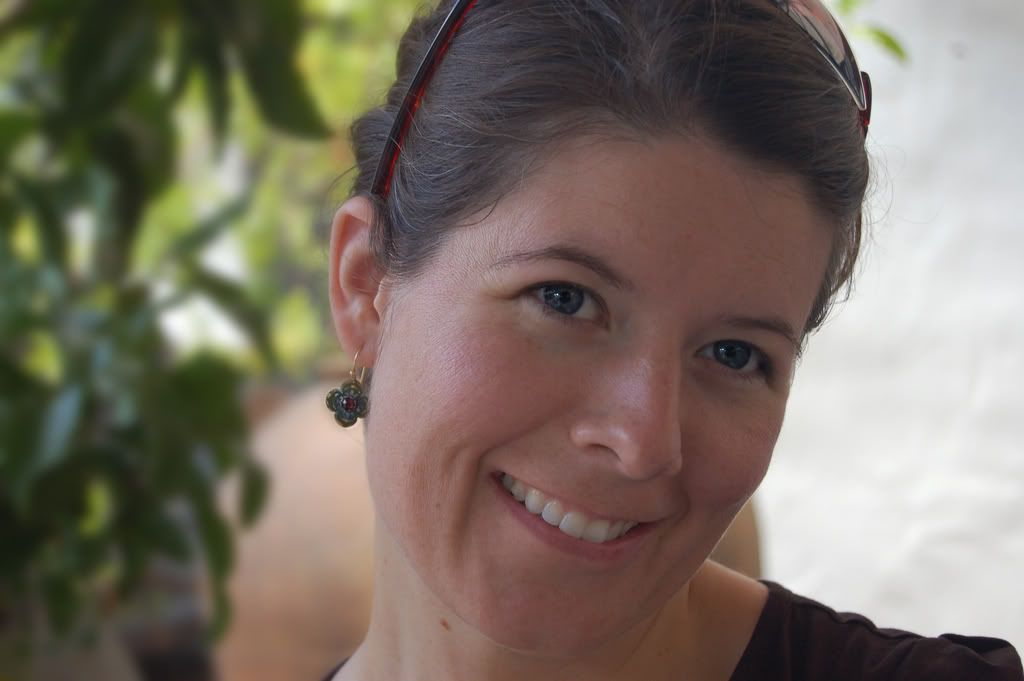 The shanty towns around Cape Town were amazing.
Sara and I didn't take the time, or feel comfortable, exploring them more closely,
but the dichotomy between wealth and poverty living in such proximity was amazing.
Add to that the beauty of the makeshift towns and inhabitants and I
left our brief stay wishing I understood the South African history better.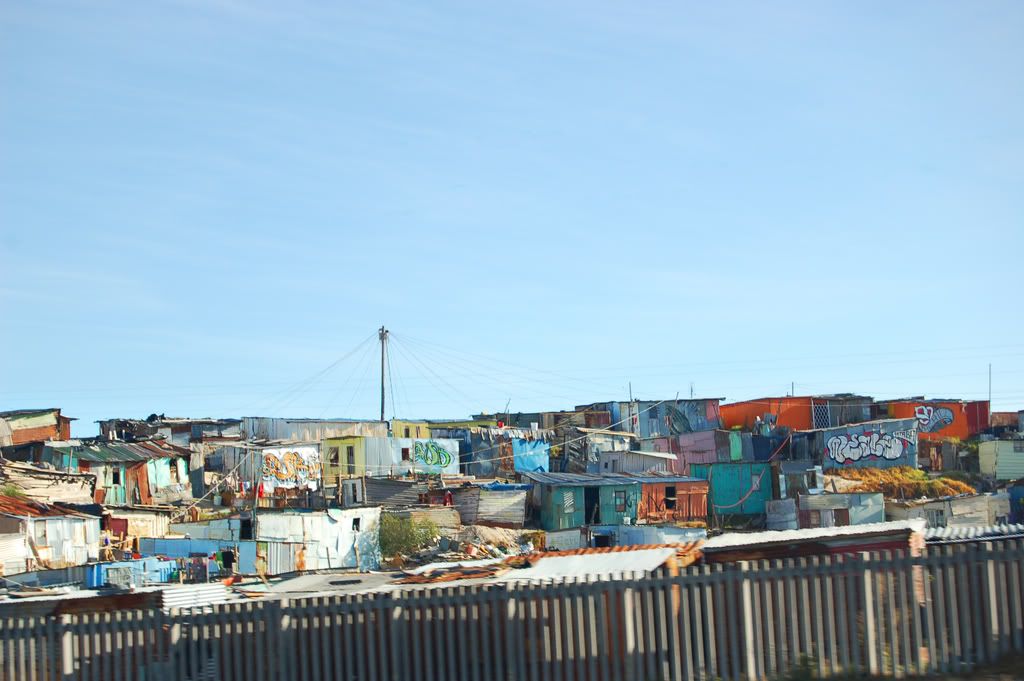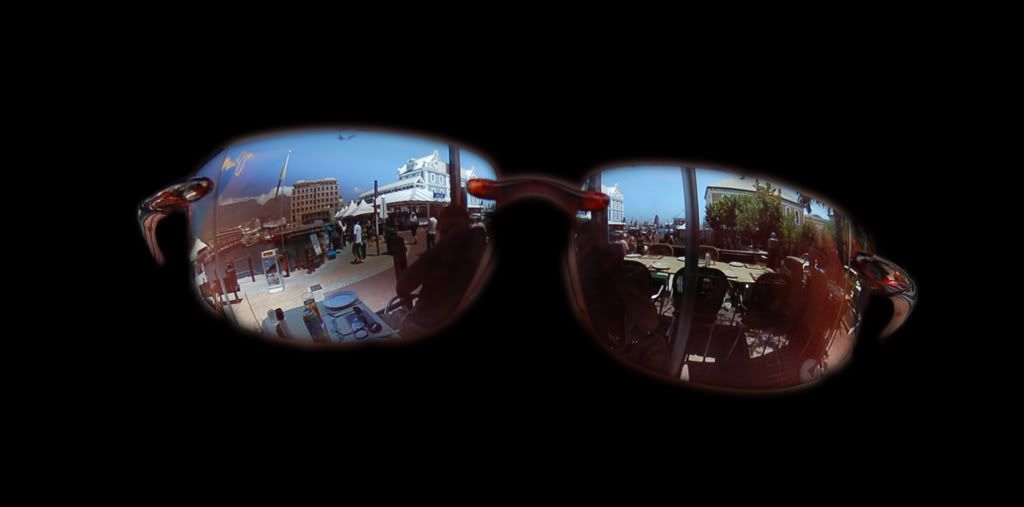 Return to Peter Carpi's Homepage



February 18th, 2009
© 2011 Peter W. Carpi.
All rights reserved.