peter w. carpi | south africa trip | all photos





Sara Ogiony and Peter Carpi took a trip to South Africa in early February, 2009.
A quick stop off in London, then on to Johannesburg to catch another flight to Kruger National Park.
On the way back we spent a few nights in Cape Town.
This page is mislabeled as it doesn't include all of our photos; it doesn't
even include all the photos posted to the web, but it's got the most of the links above.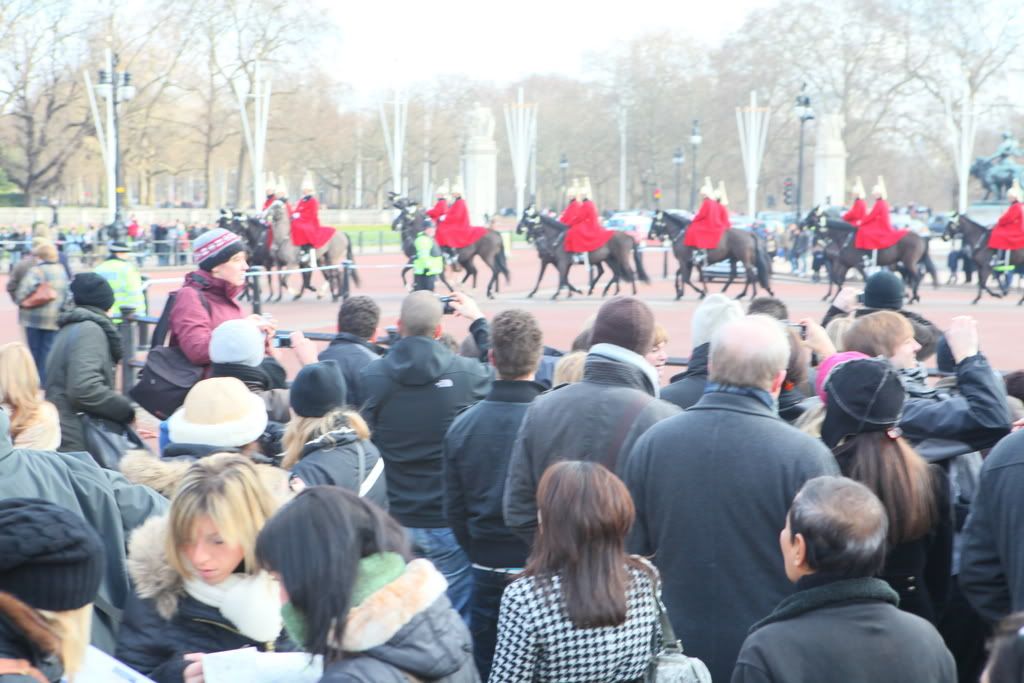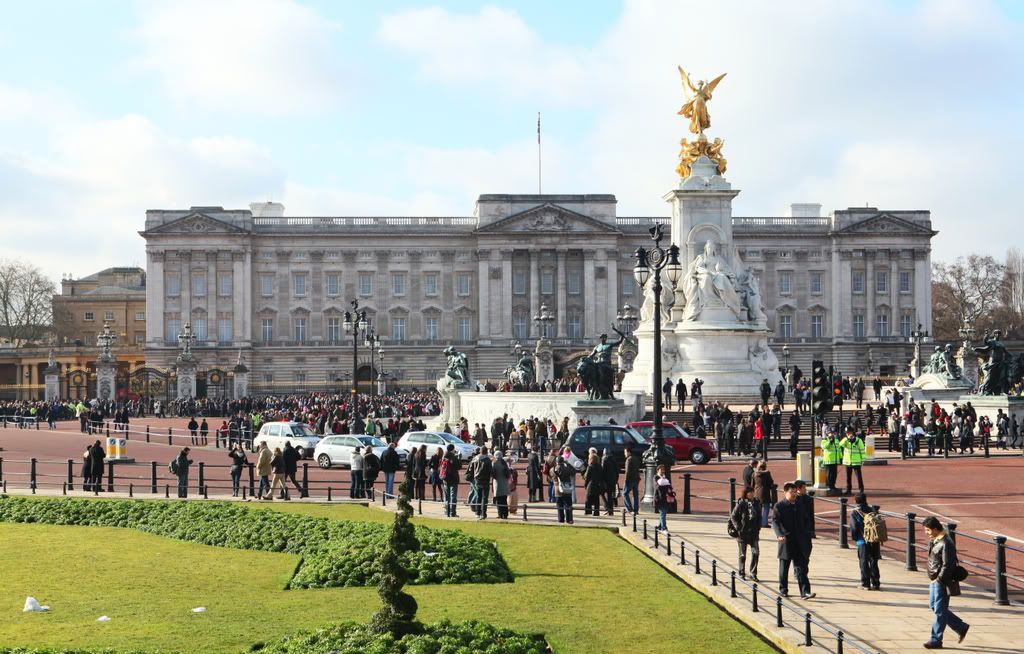 Our wonderful hosts for the day in London, Christian and Heather, just got engaged - congratulations!




This is me, Peter Carpi, out of focus.




We took the redeye from Boston to London and the redeye that night to Johannesburg.
We still managed to pack a lot in to a few hours.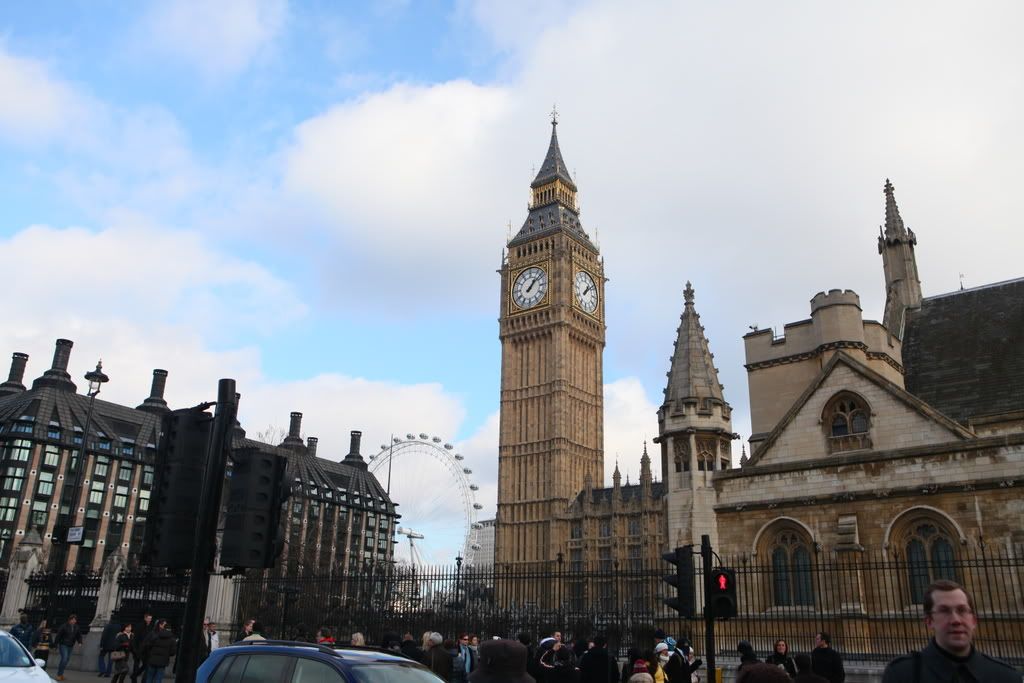 Off to Africa. This was the little plane we took from Johannesburg to Hoedspruit.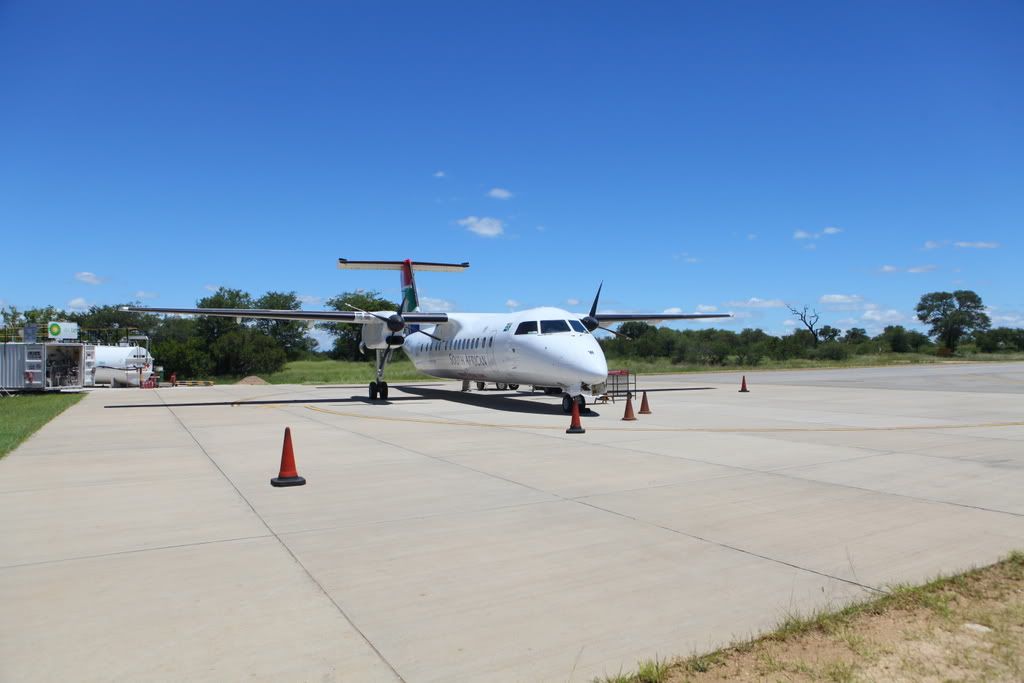 The only paved road in the Ngala game reserve, which is where we stayed. Ngala borders the Kruger park, but has no fences to block the animals from migrating across the borders.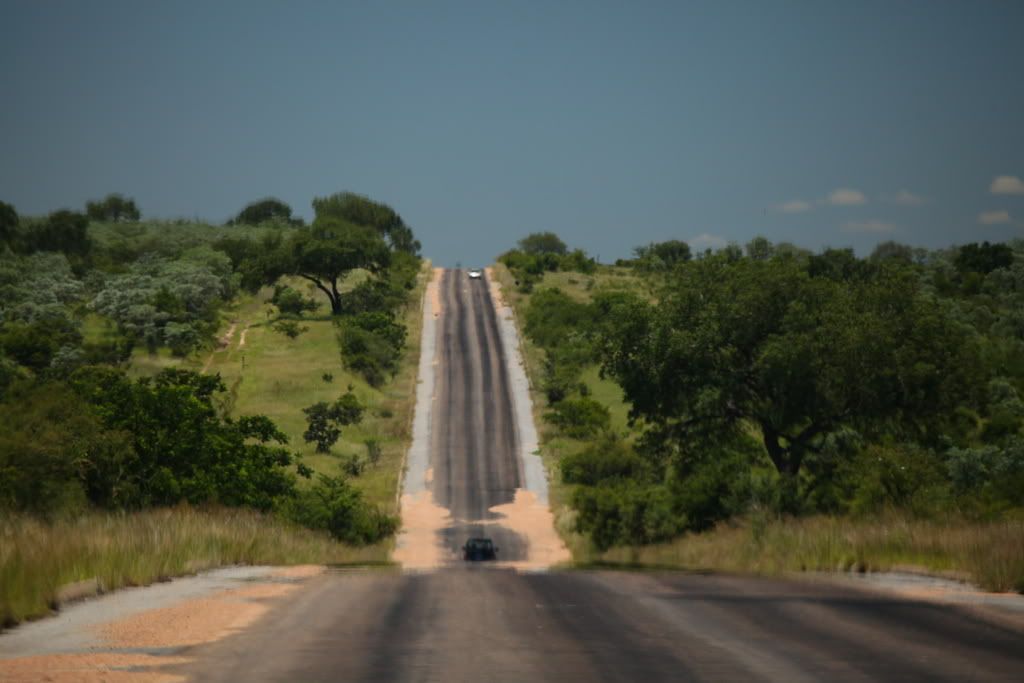 Unfortunately, I didn't take pictures of the tented camp where we stayed, only video apparently.
It was a wonderful experience and I recommend both the company and this camp in particular to anyone interested in doing a first time safari.
Here are two links to see the camp;
CC Africa
And Beyond (the new name of CC Africa)


We took off on our first game drive that afternoon.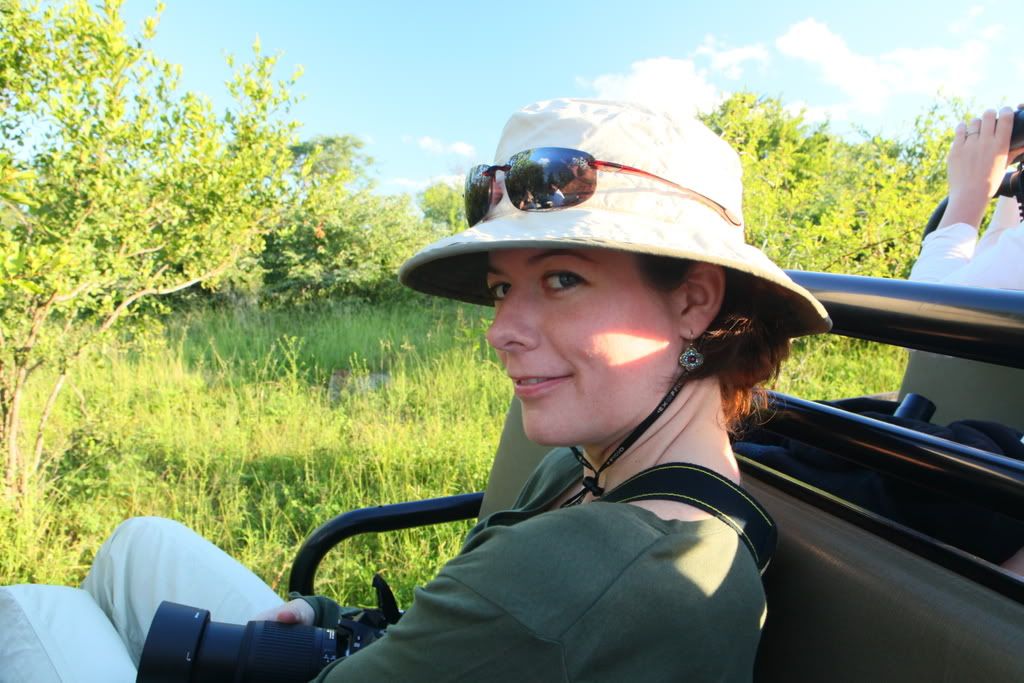 We immediately came across lot's of wildlife. This is a wildebeest.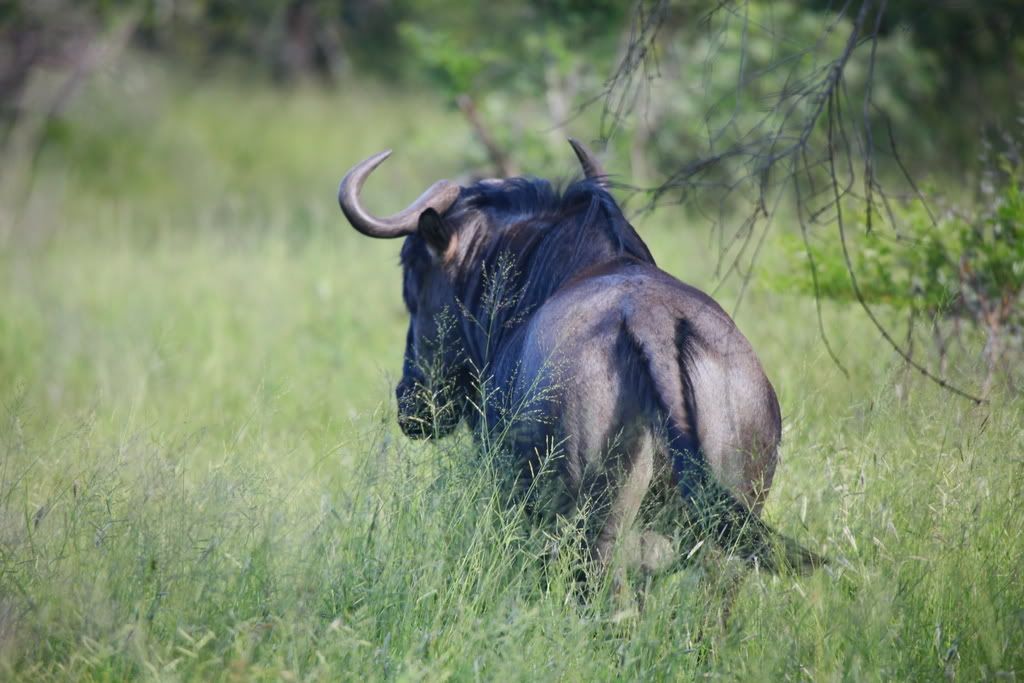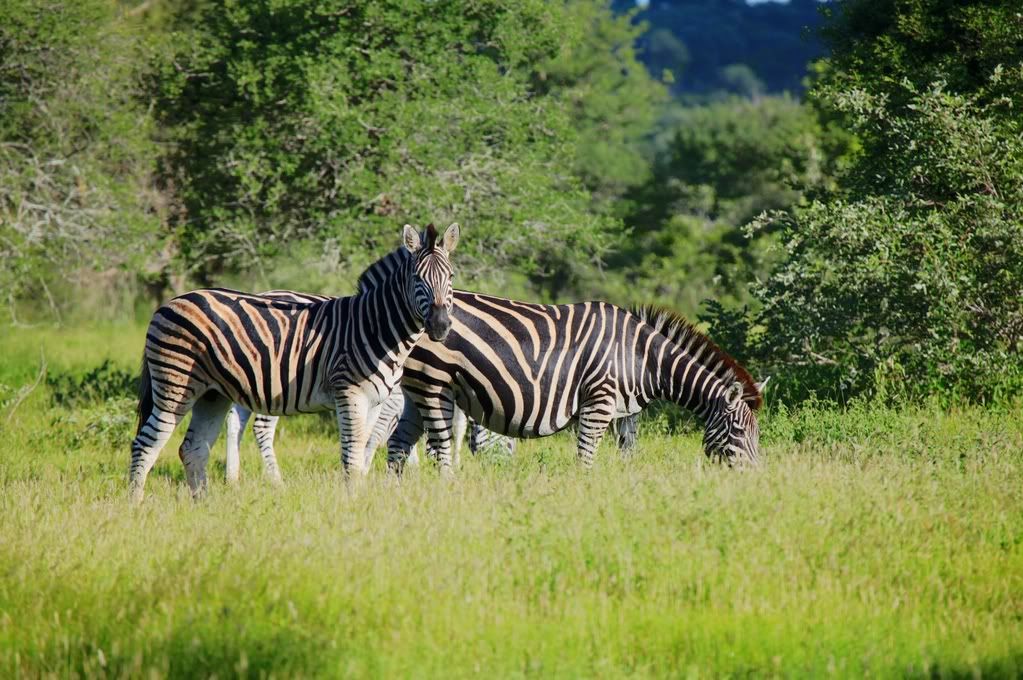 We ran into a leopard right away. These are rare and apparently one of the hardest animals to find in the bush.
Luckily our ranger, J.P., drove us right underneath her and our tracker, Richard, was quick enough to spot her.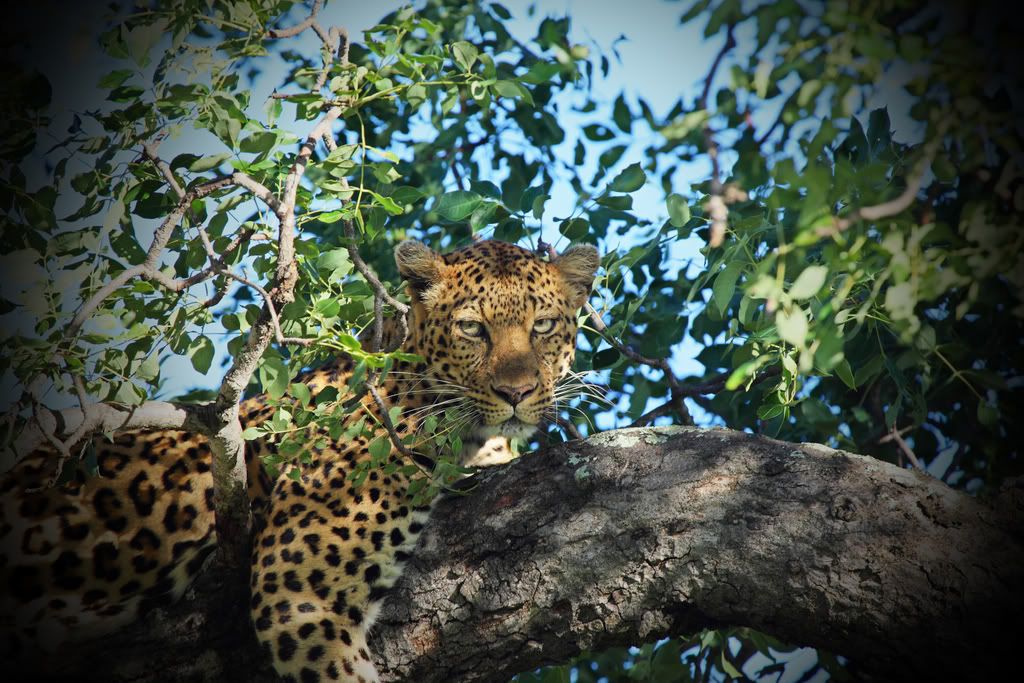 Yikes!




Here she comes.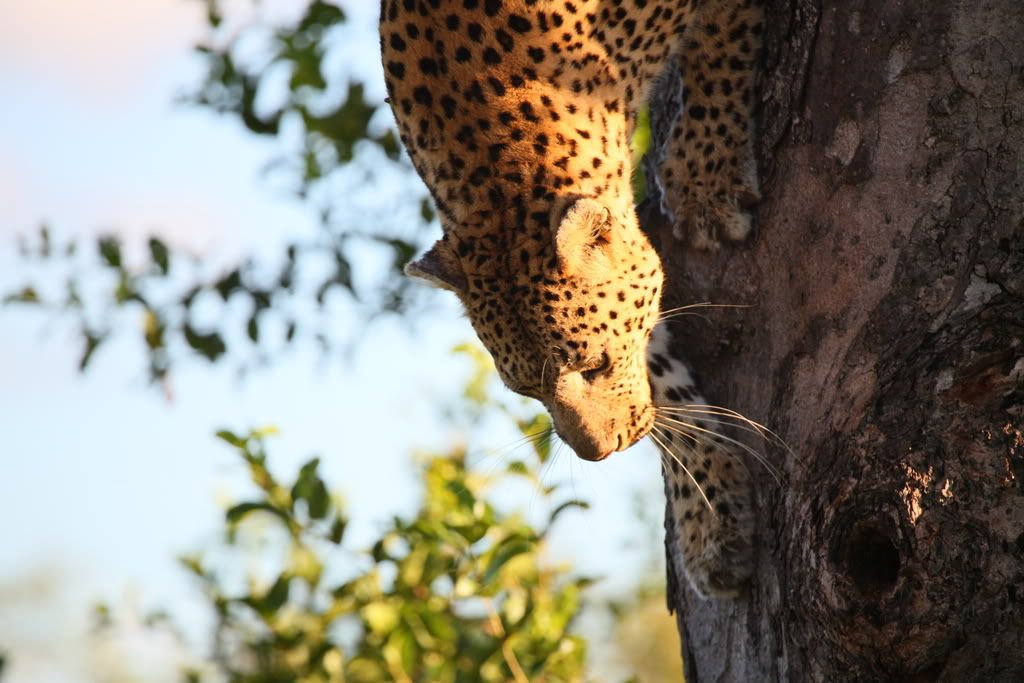 There was a type of large spider in between the trees. These supposedly are not poisonous but will bite.
The vehicle we drove in, a Defender, routinely drove through trees and brush, but always stopped to avoid the webs.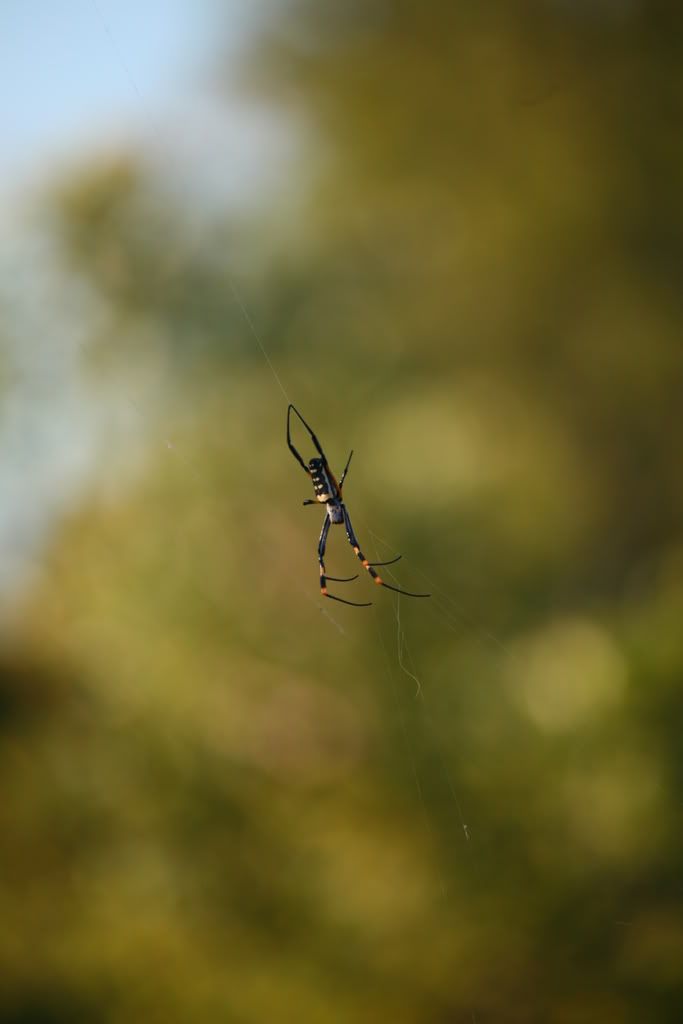 Check out the moon on our first evening!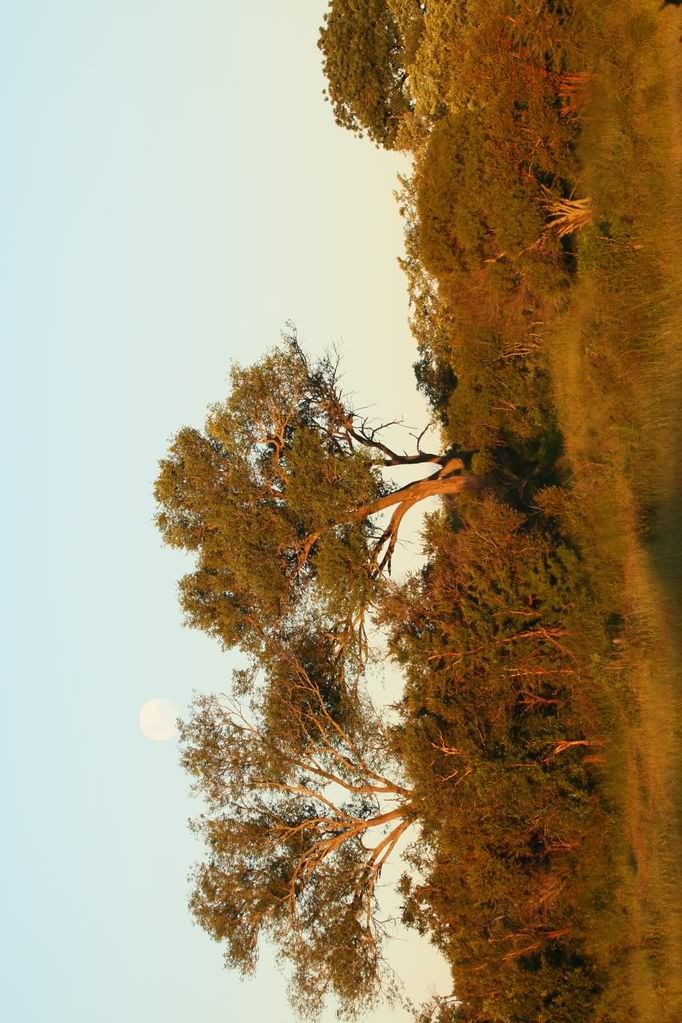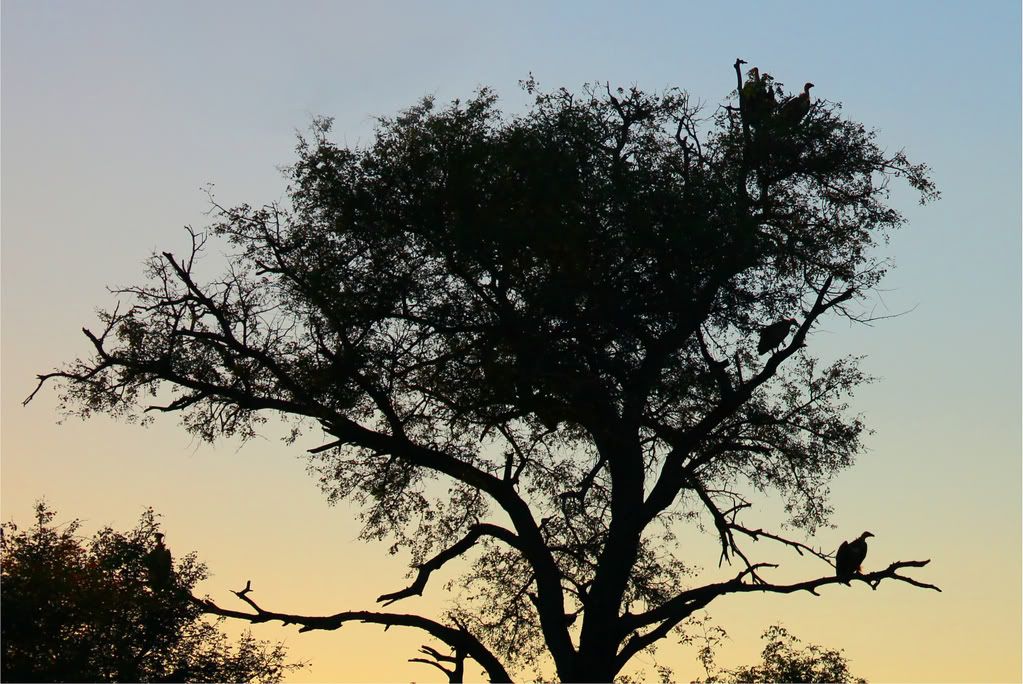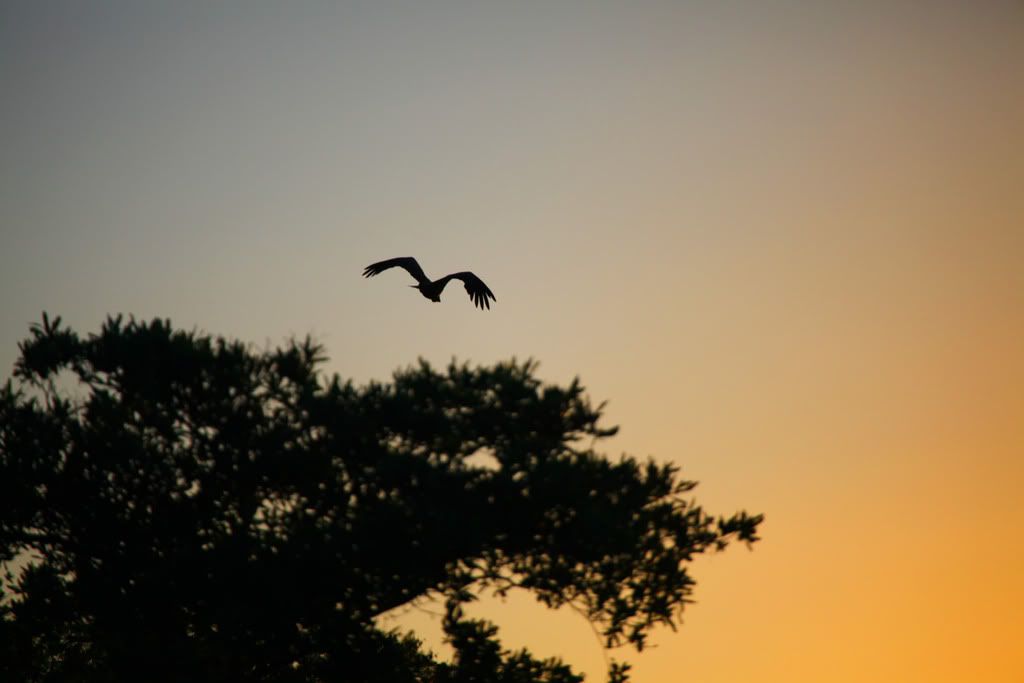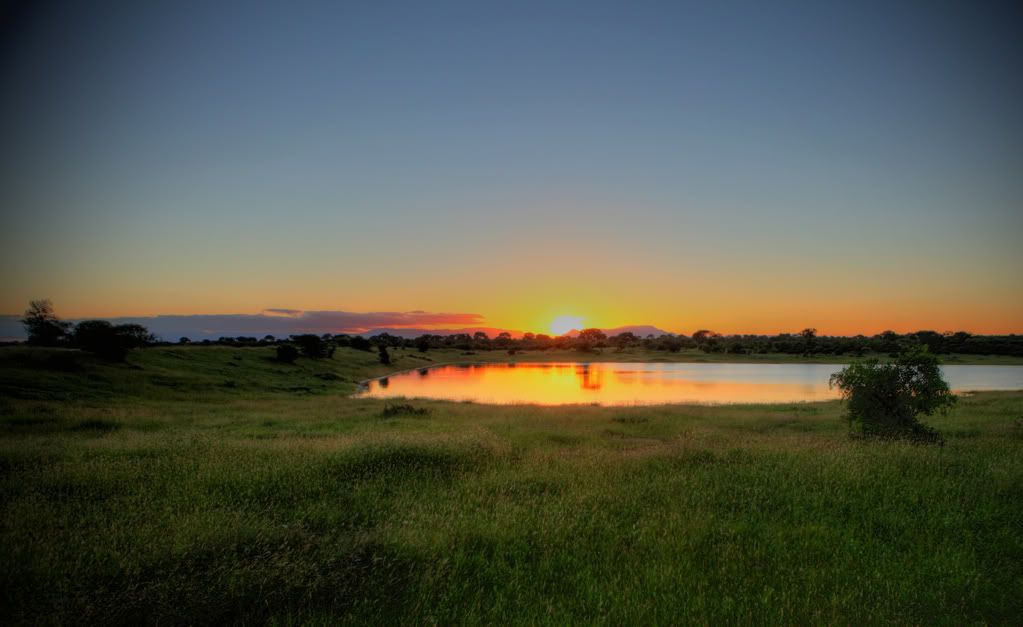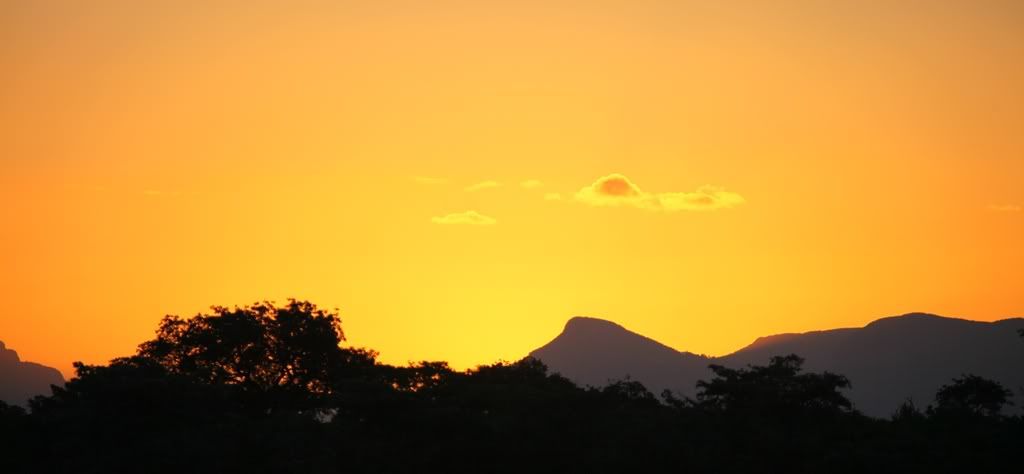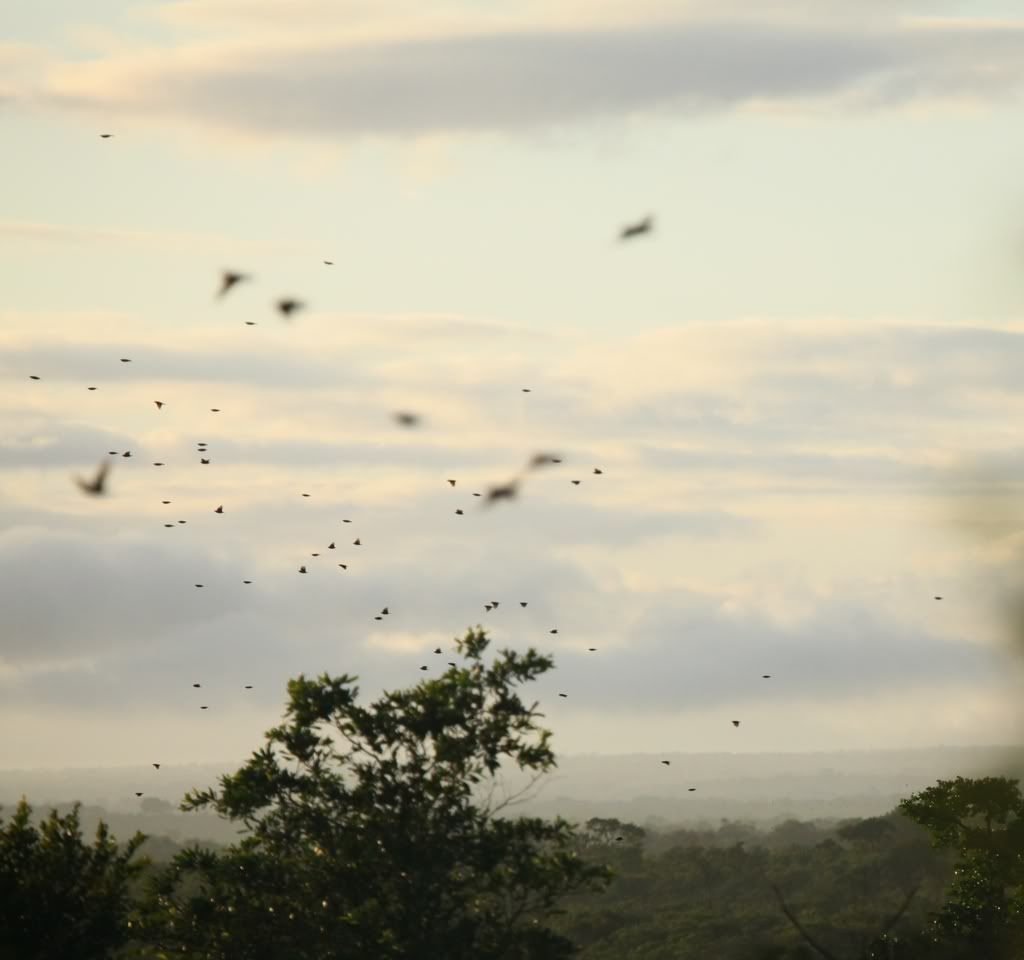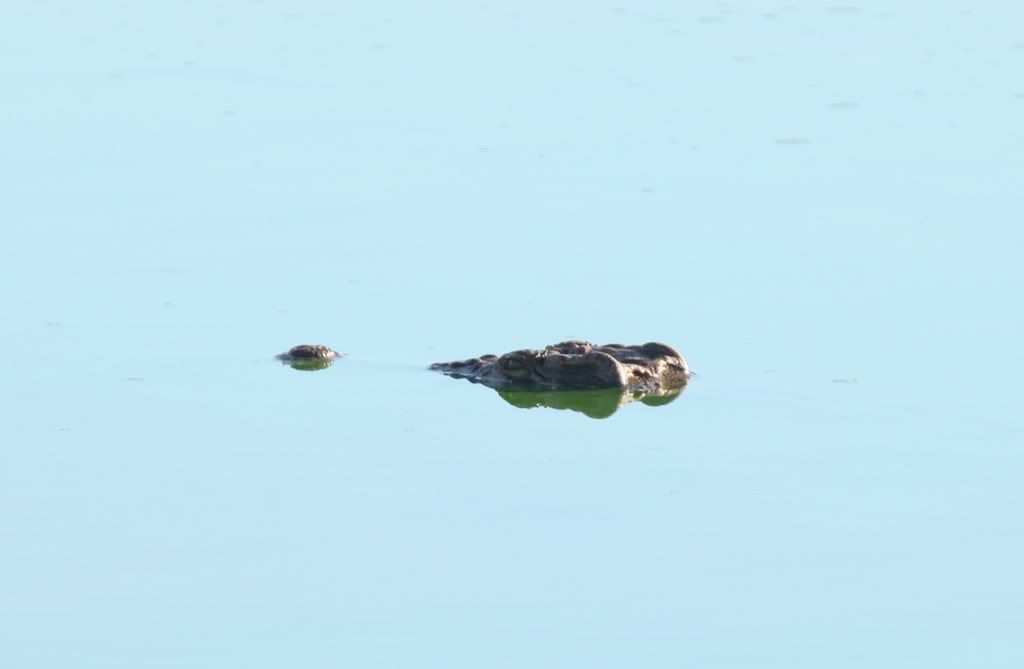 This was an odd looking youngster mixed into the lot.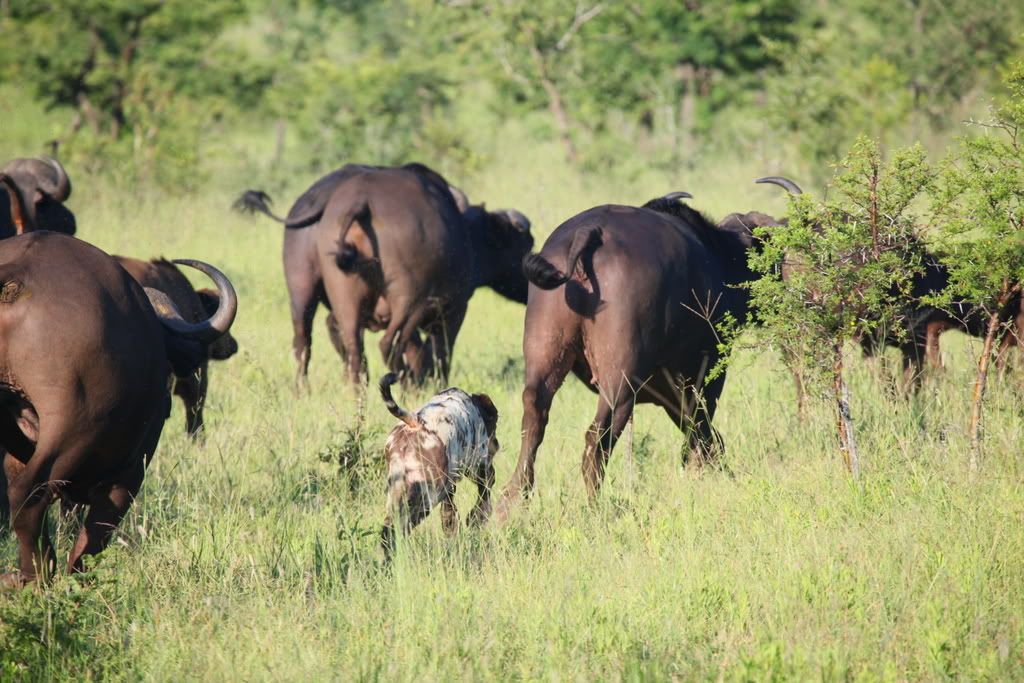 We saw surprisingly few bones considering the number of living animals.
The bush seems to recycle effectively.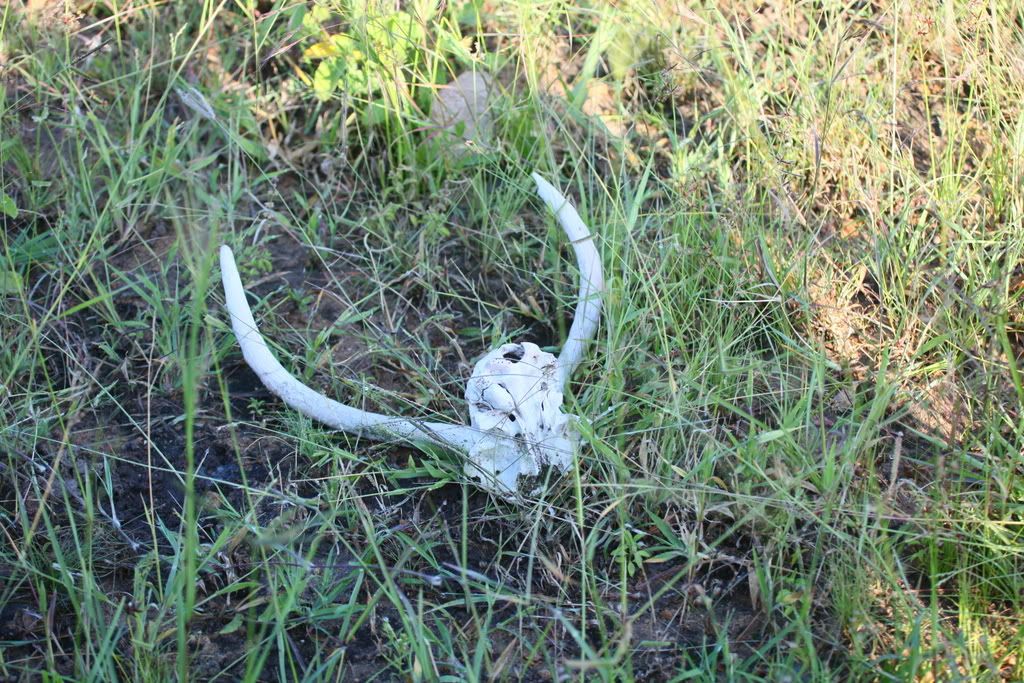 The giraffes from a distance.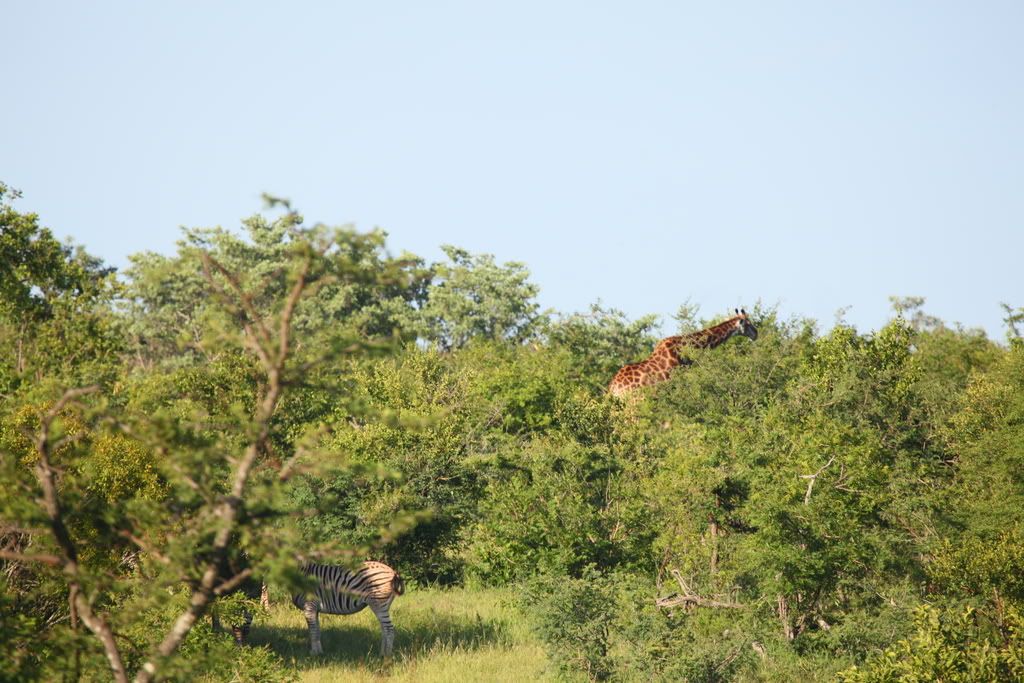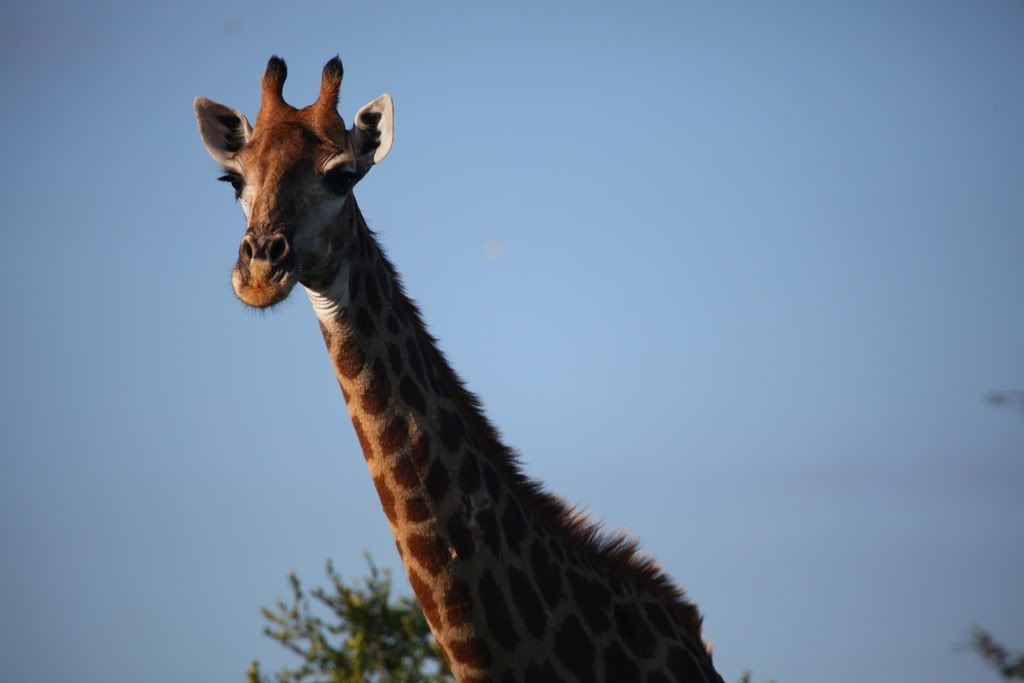 Time for some lions...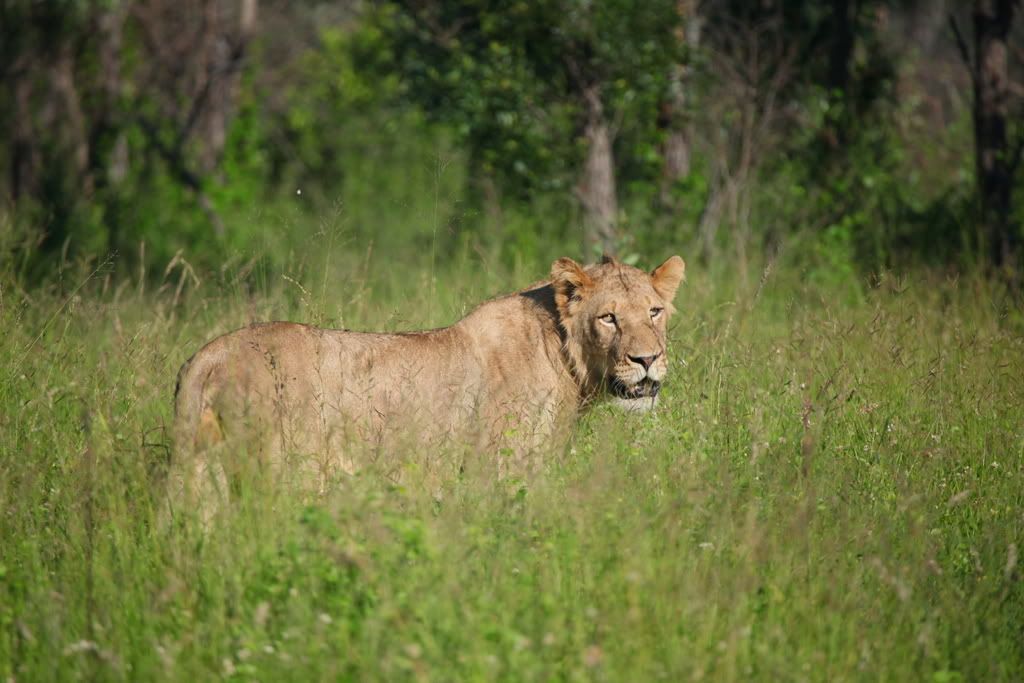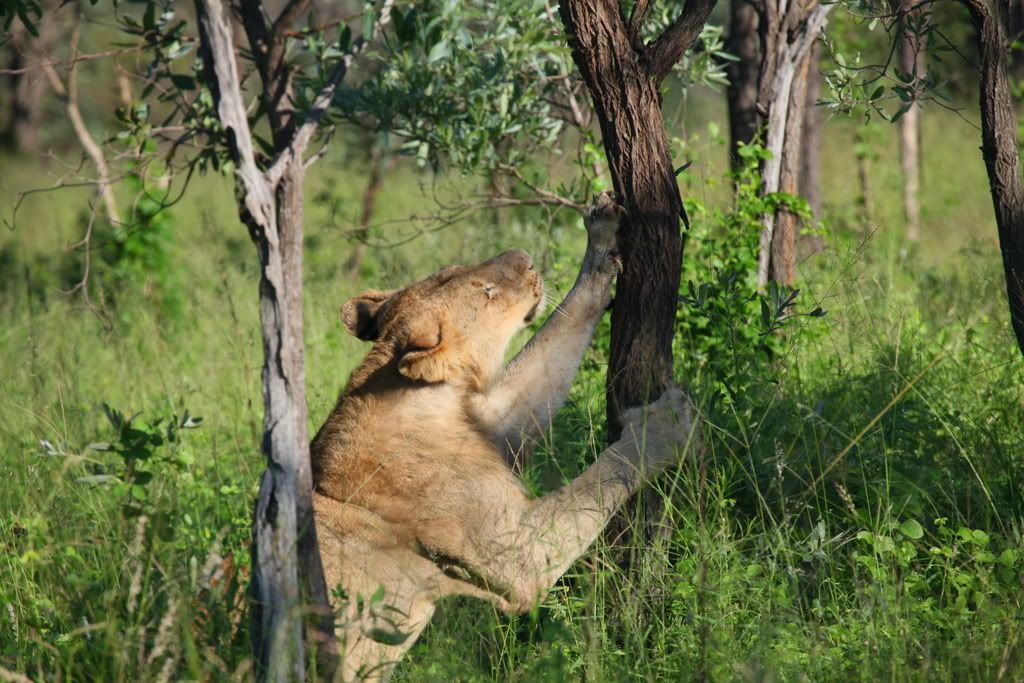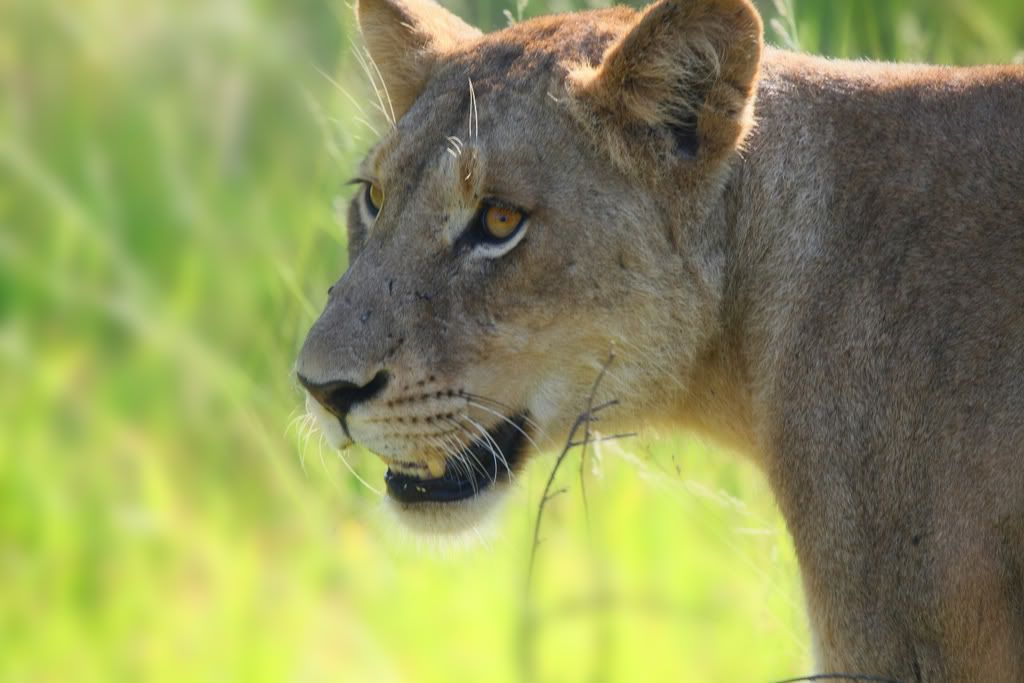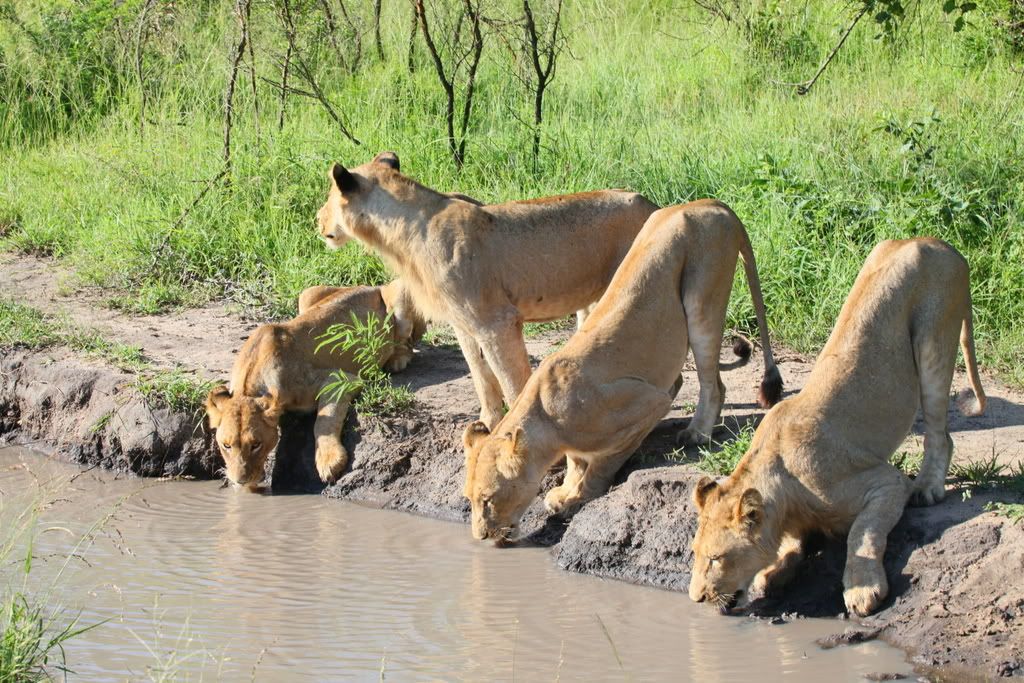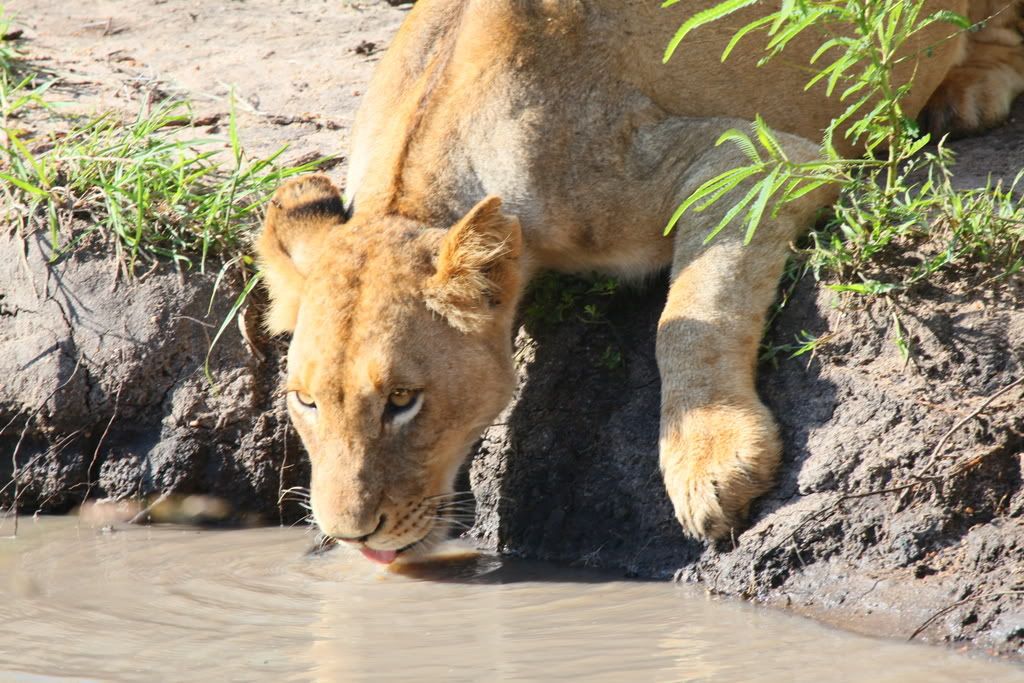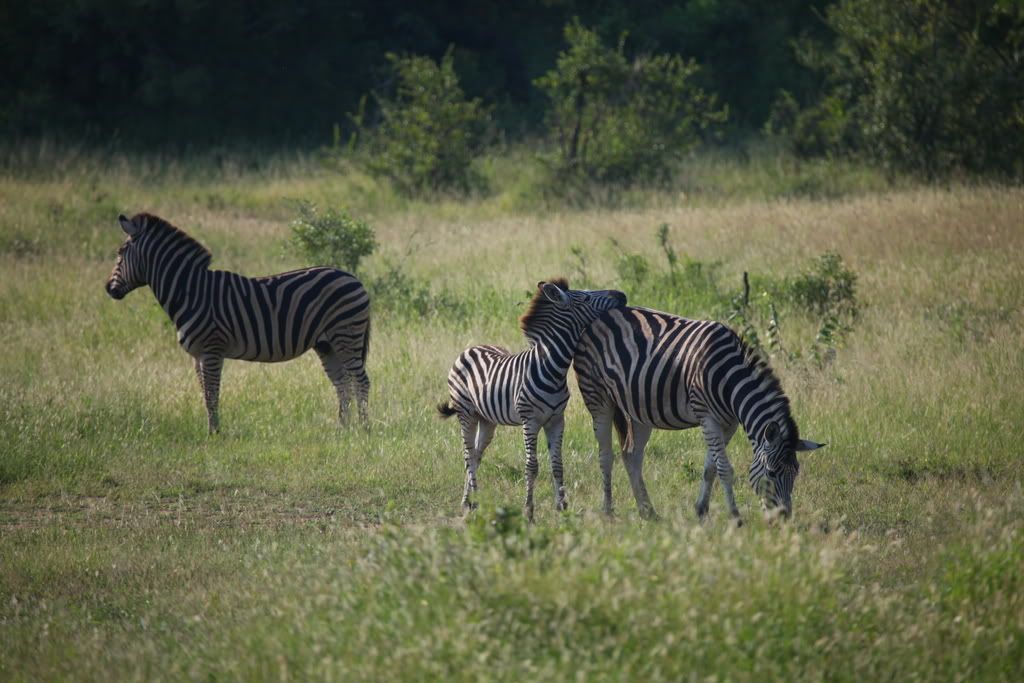 Ahh, see that leg in the middle? That's not a leg.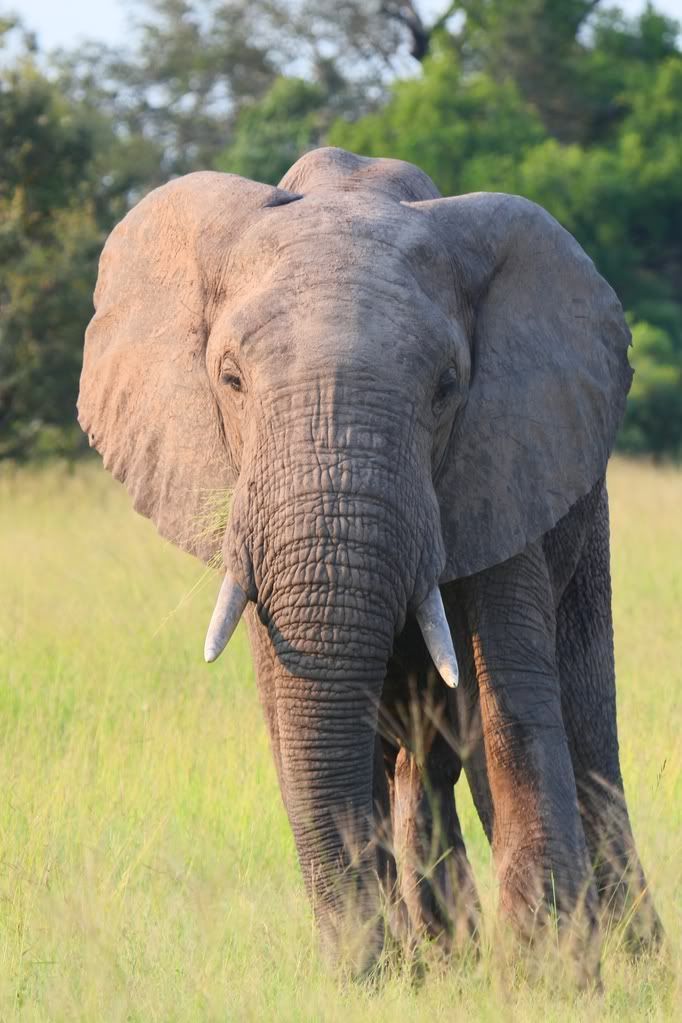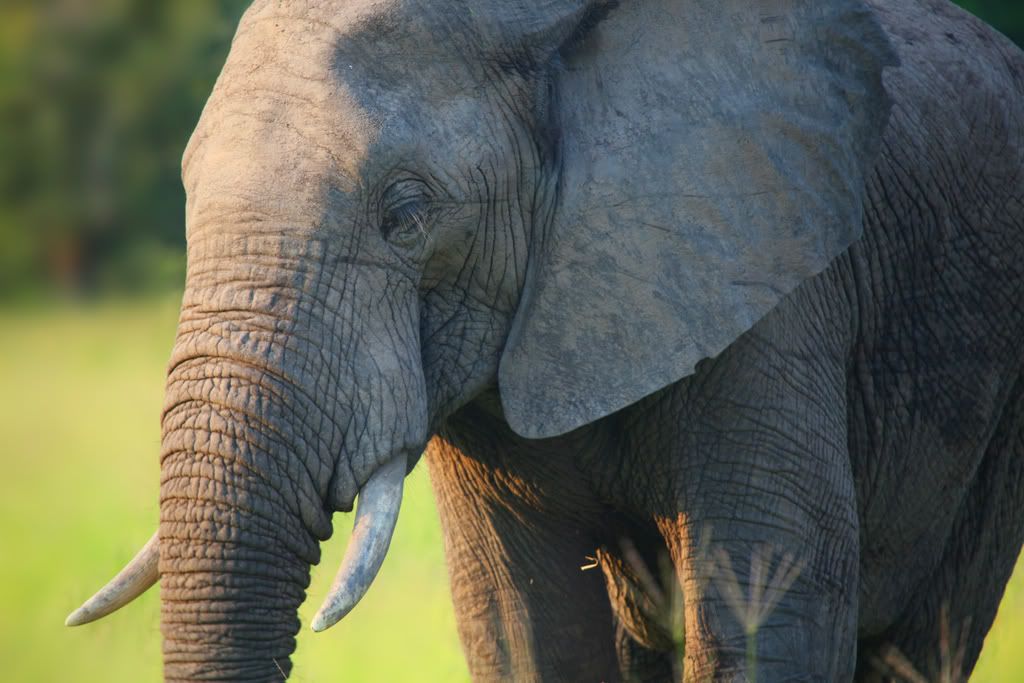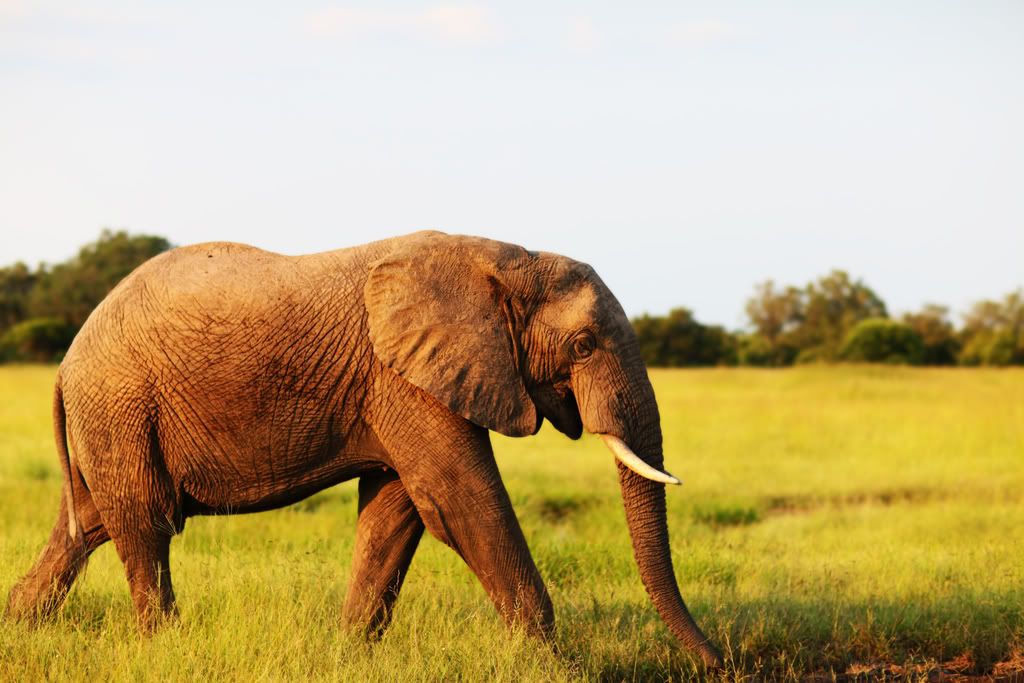 Our ranger, J.P. Harding.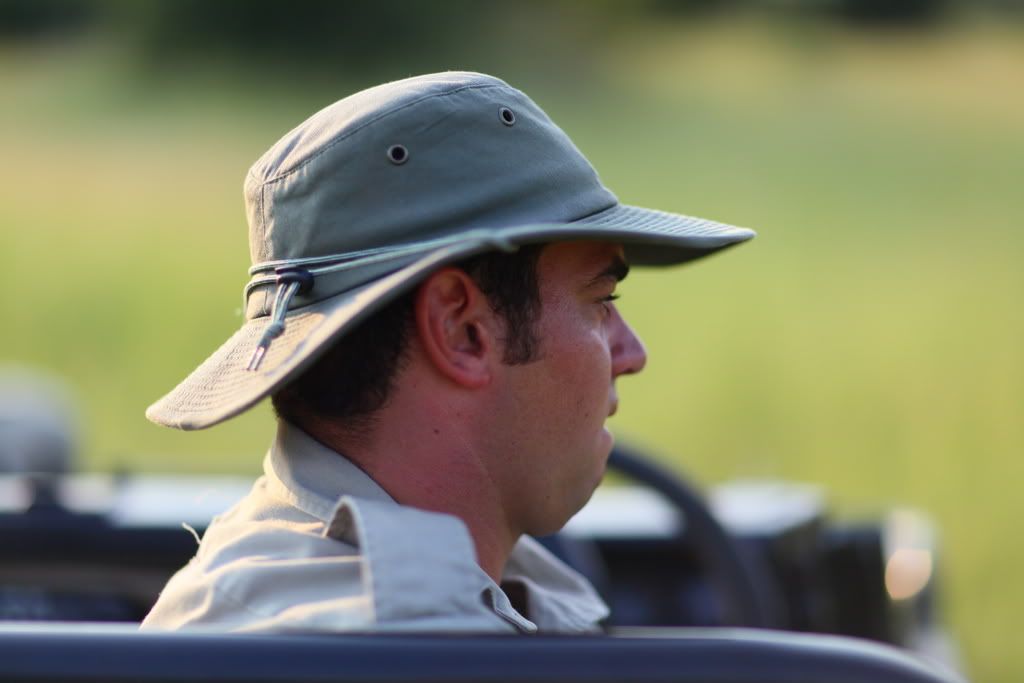 My camera girl.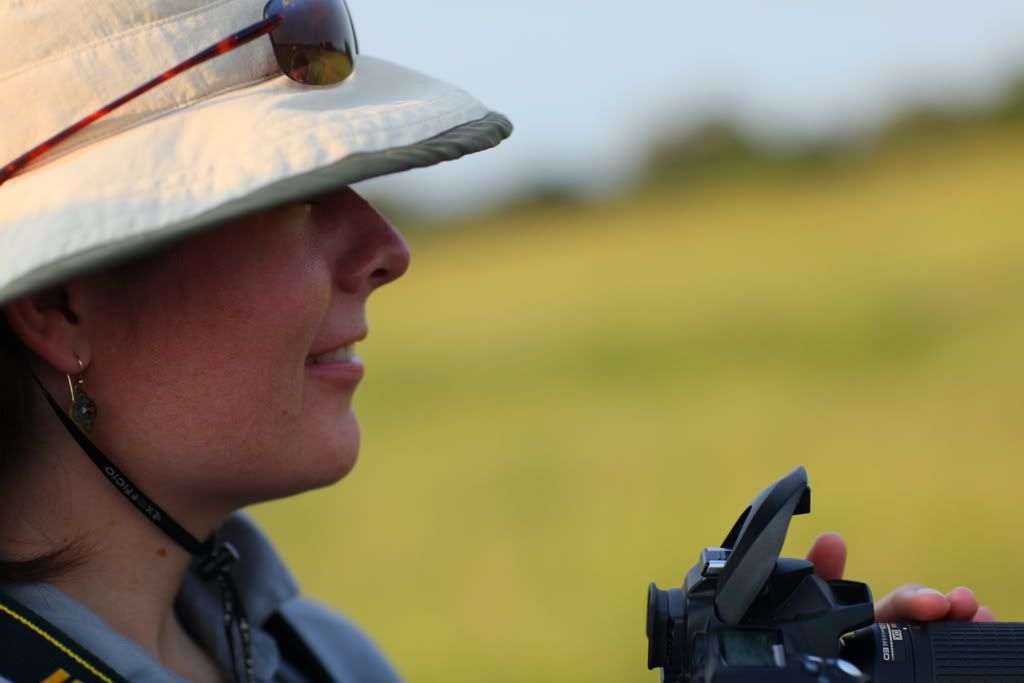 The crew, from left to right, Steve and Jan, Ryan, whose wife missed this drive, Sara, our second tracker Jimmy, J.P., and me, Peter Carpi.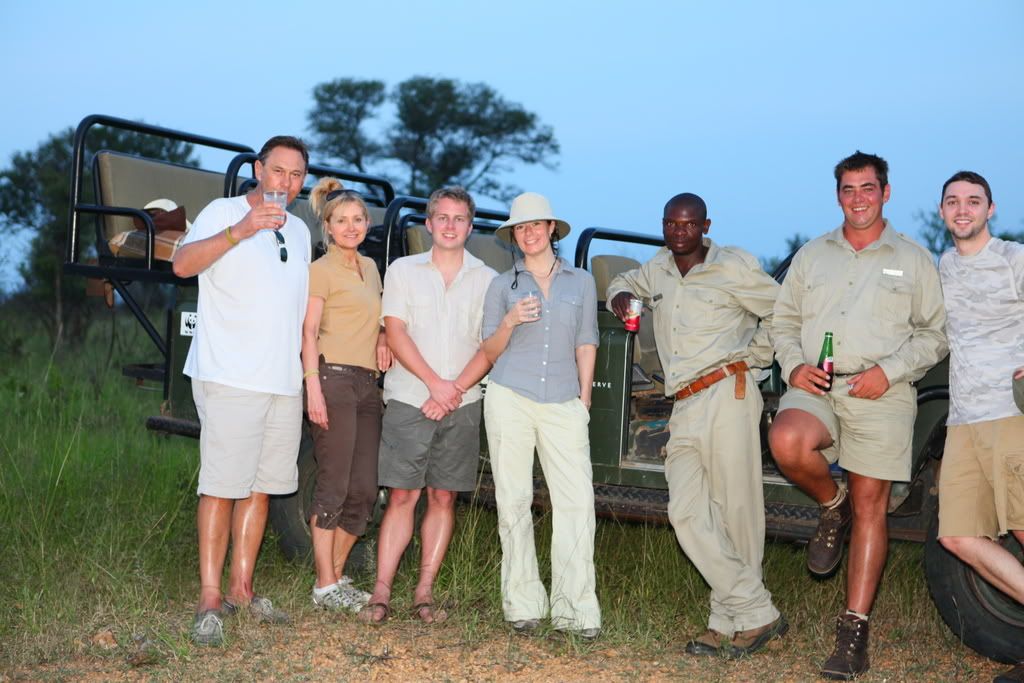 The moon rising while we were in the bush.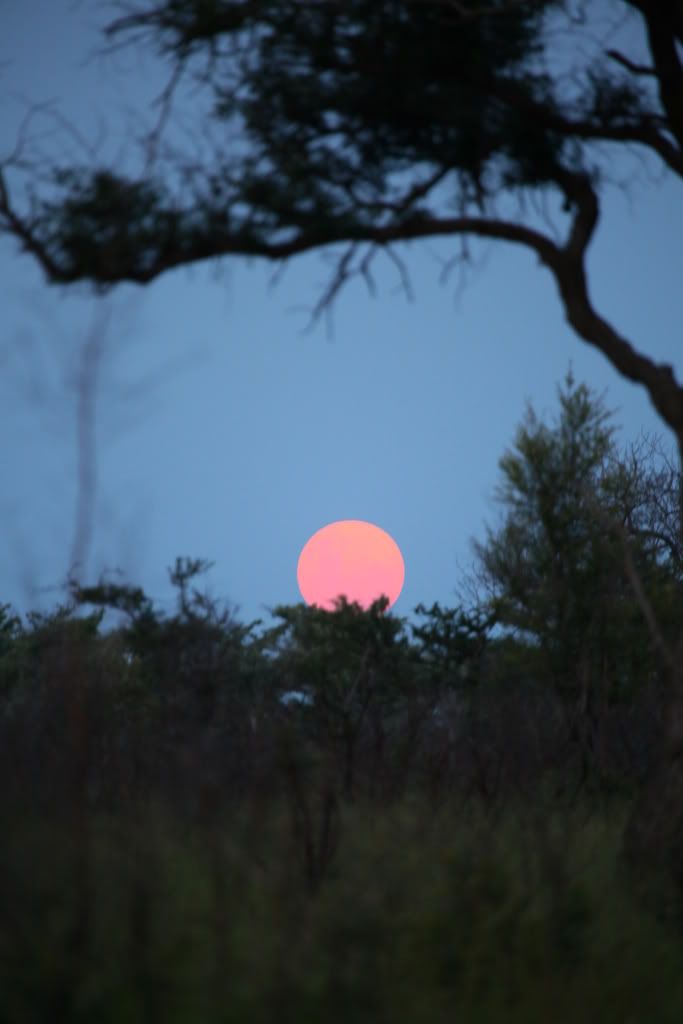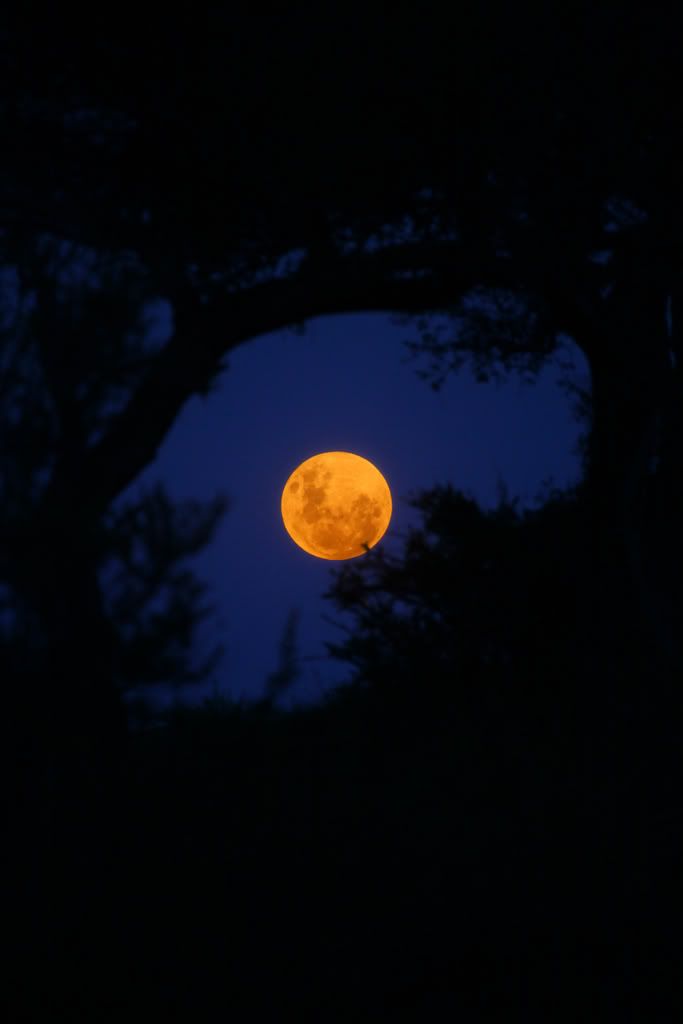 A rhino. I felt like they could crush our Land Rover in a few seconds.




So could the elephants.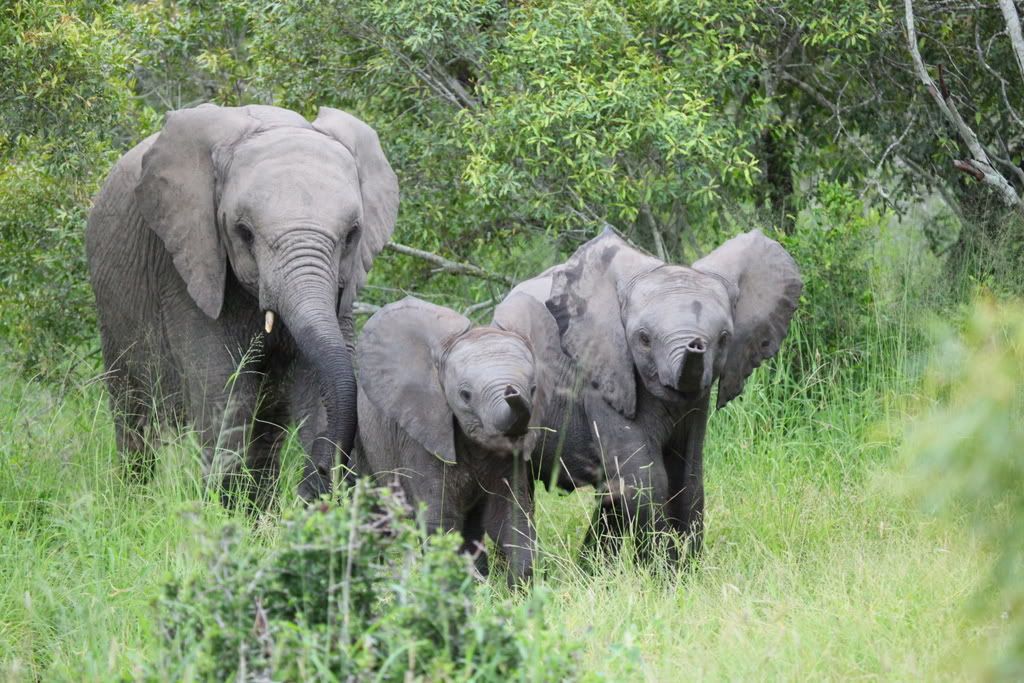 Don't do it!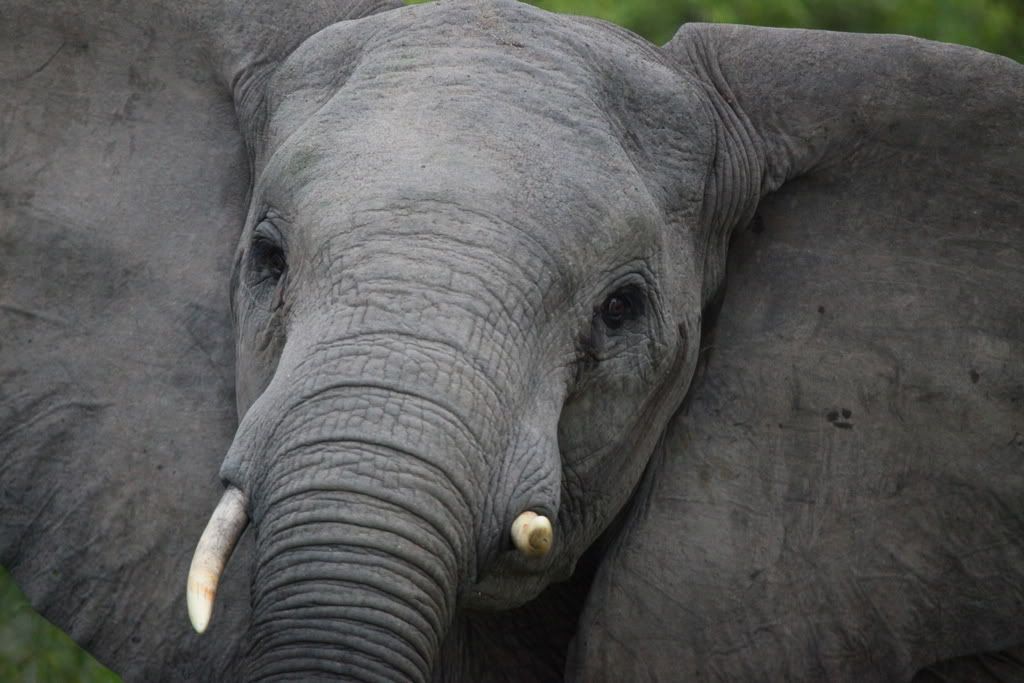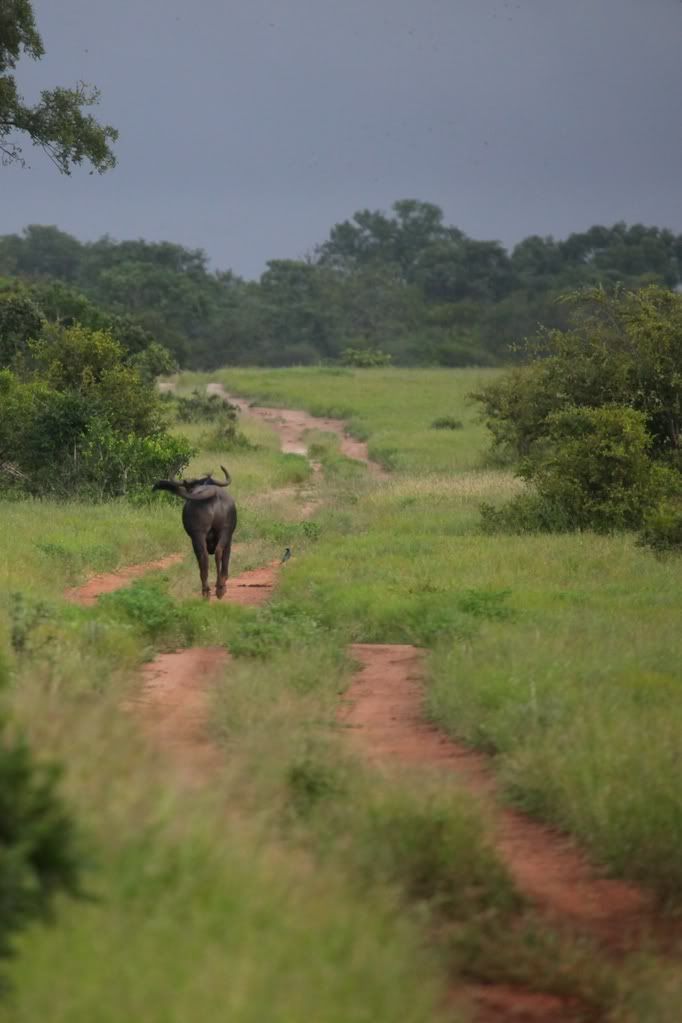 A hippo.





I suppose they could also crush us, if they could get out of the water.



Ryan and Melissa with Steve and Sara in the background - I love this shot.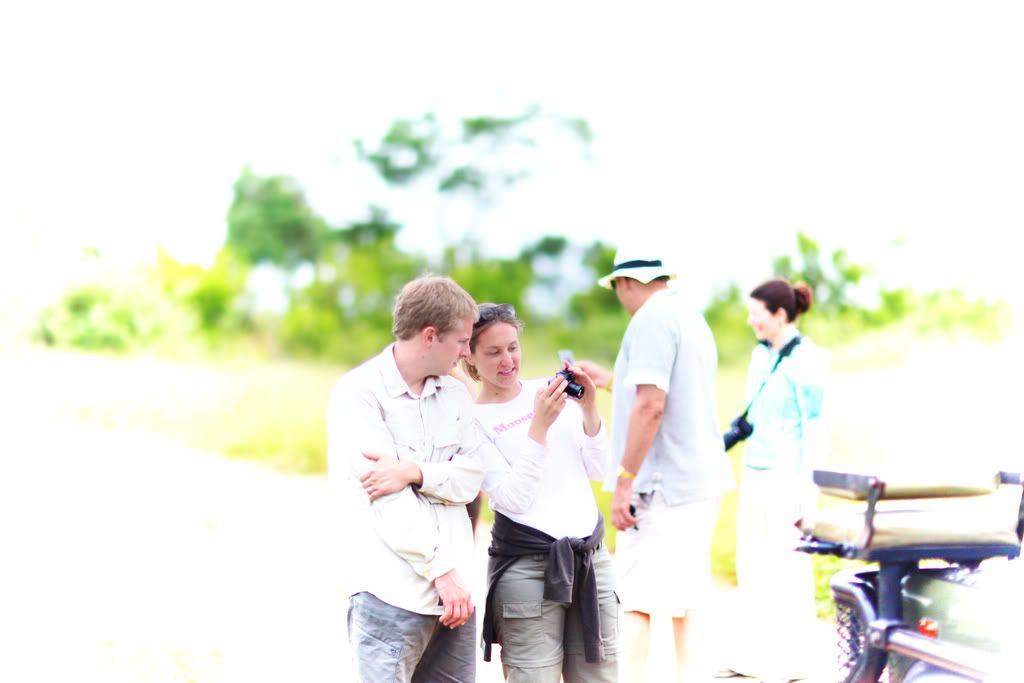 We got a flat. Not this one. Ironically, it wasn't driving through all the trees that did it, rather driving on a fairly decent dirt road.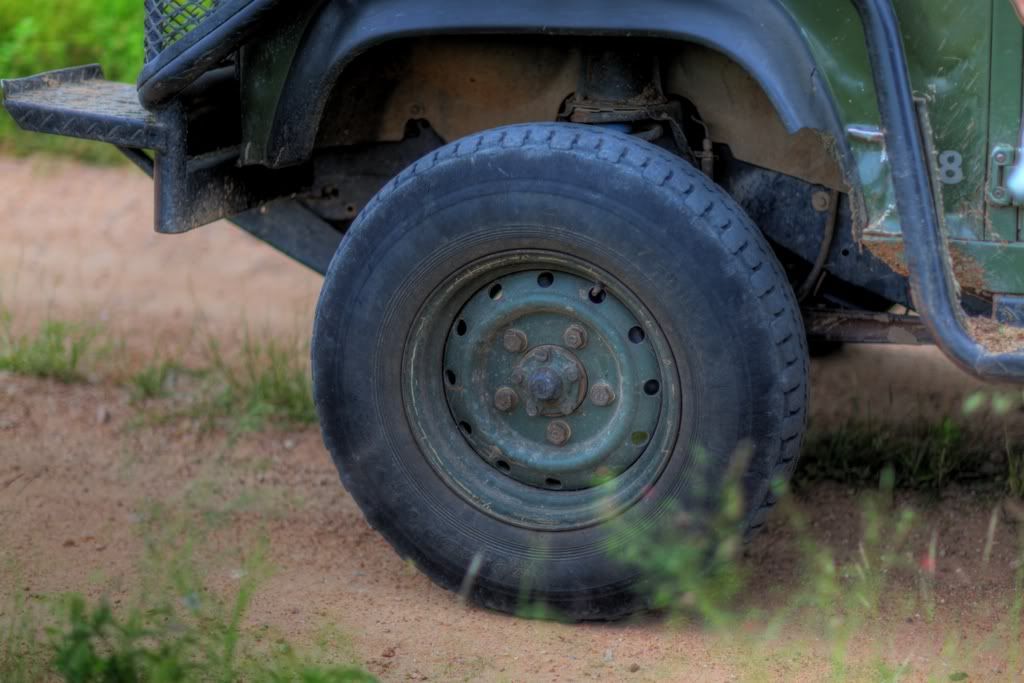 Here's our chariot.




Steve and Jan while the tire was being fixed.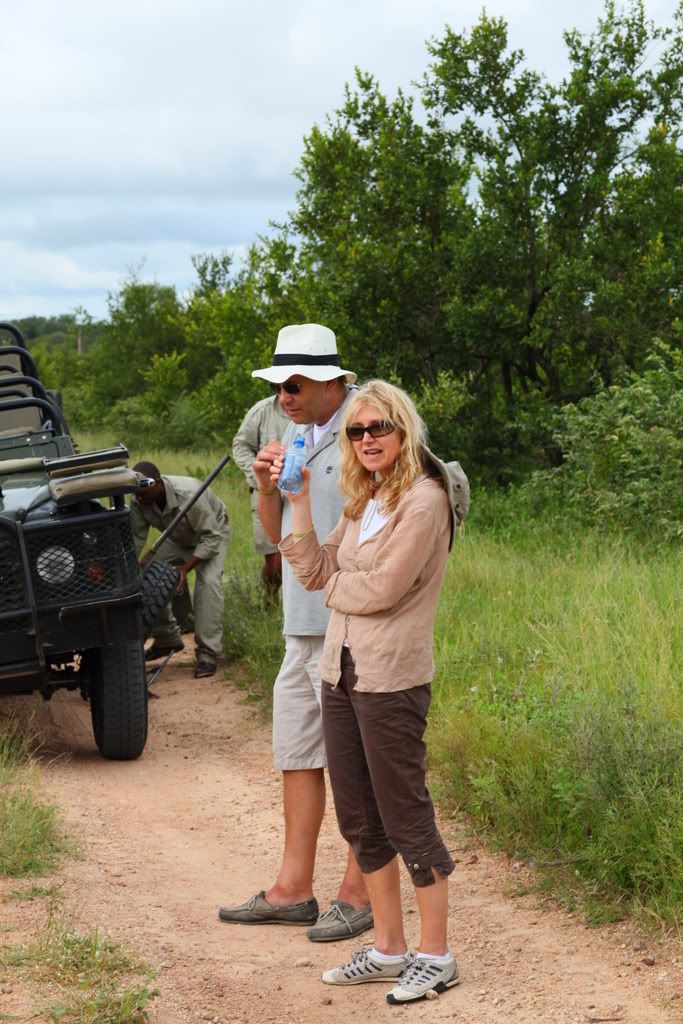 Sara.




A cheetah, not Chester. Two cubs were in tow too.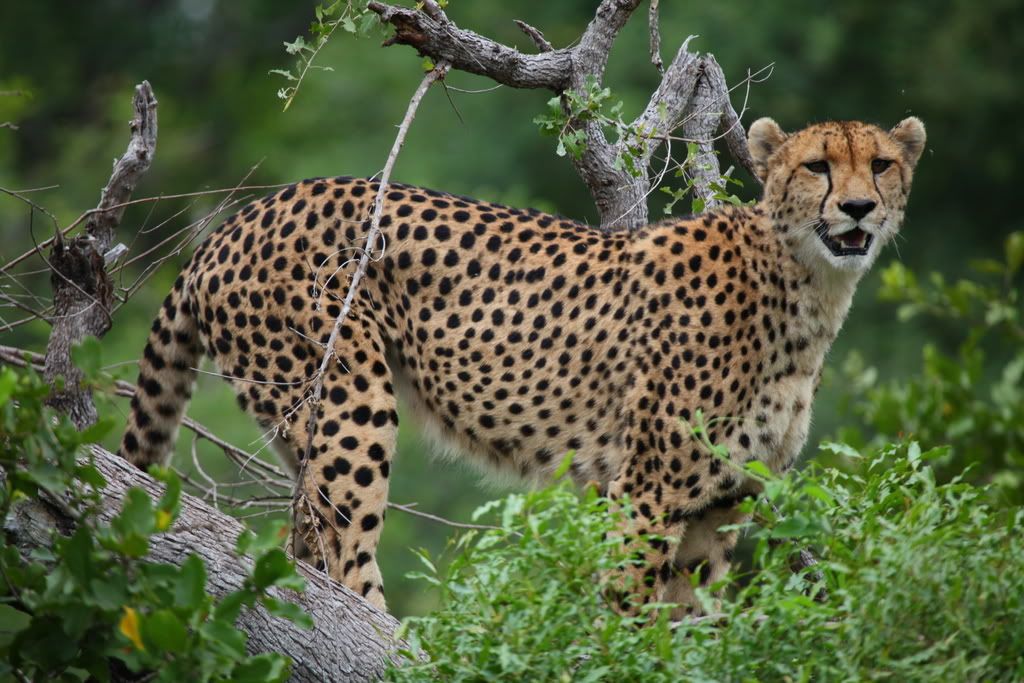 Sara shooting the lions.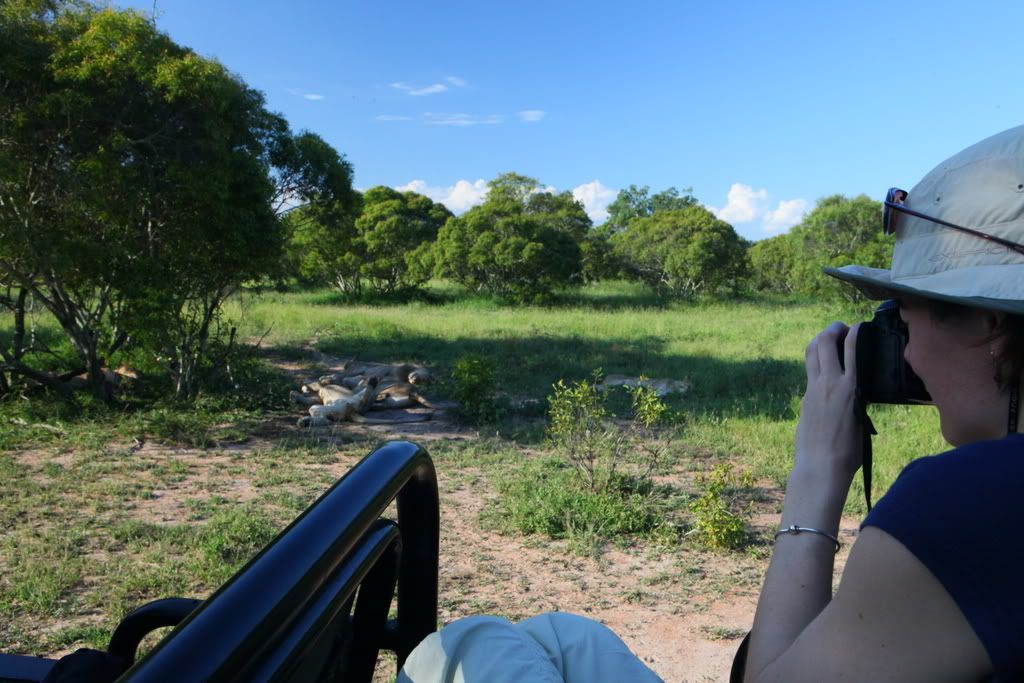 The view from the back seat.




Still trying to get out of the tub. I recommend Atkins.




J.P. saving us from the predators (it's a turtle).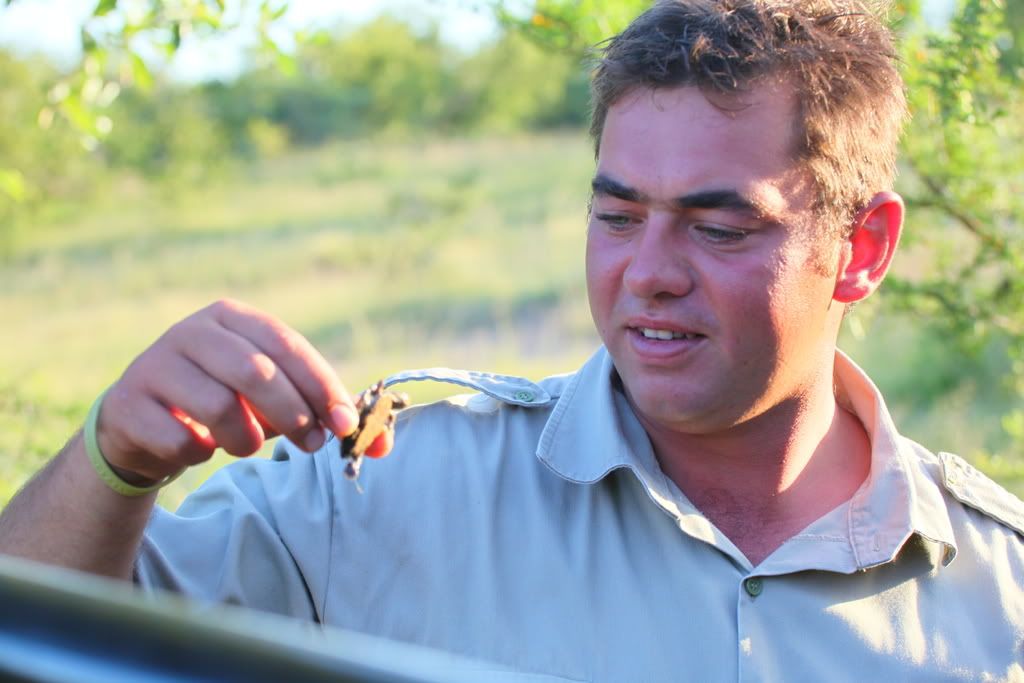 The wildebeest are surprisingly skitish.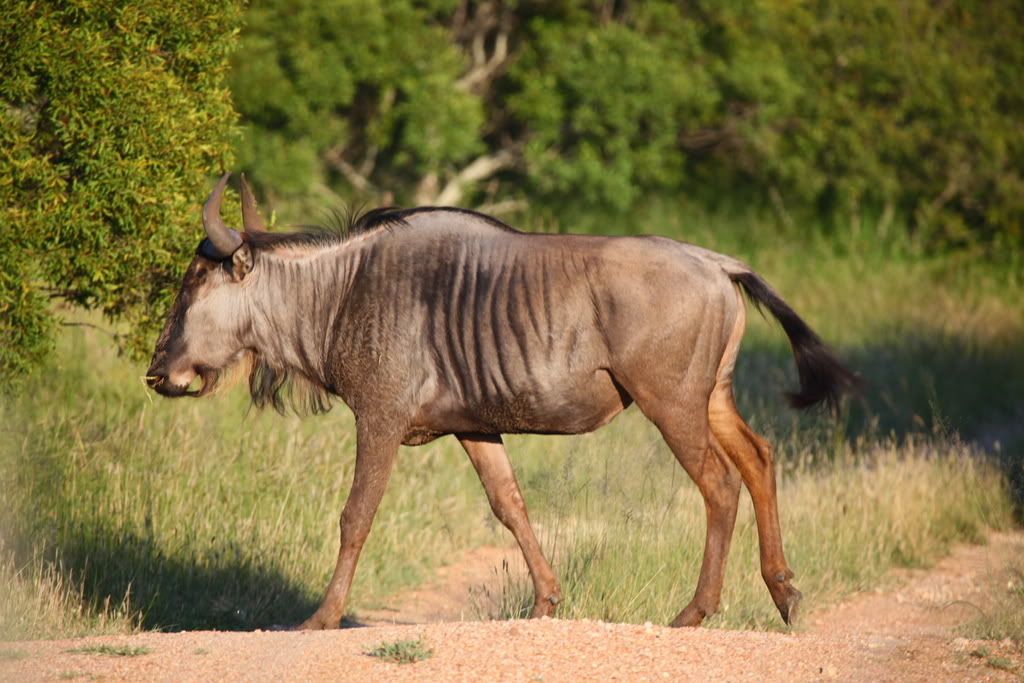 A new litter of hyenas.
Apparently these are the bone crushers, although we never got to hear any bones being crushed.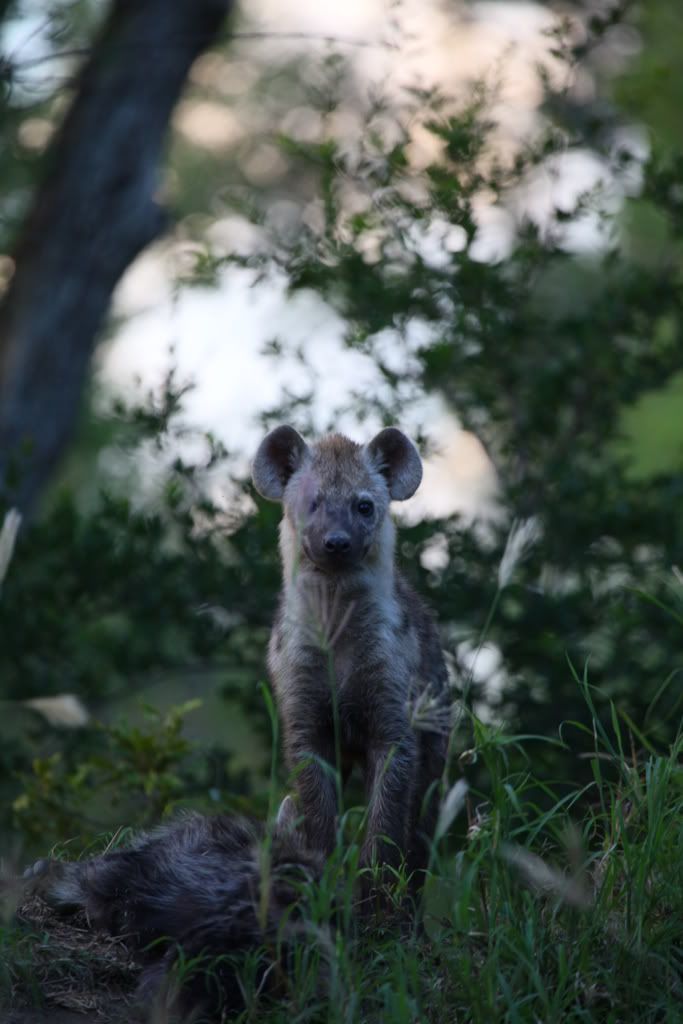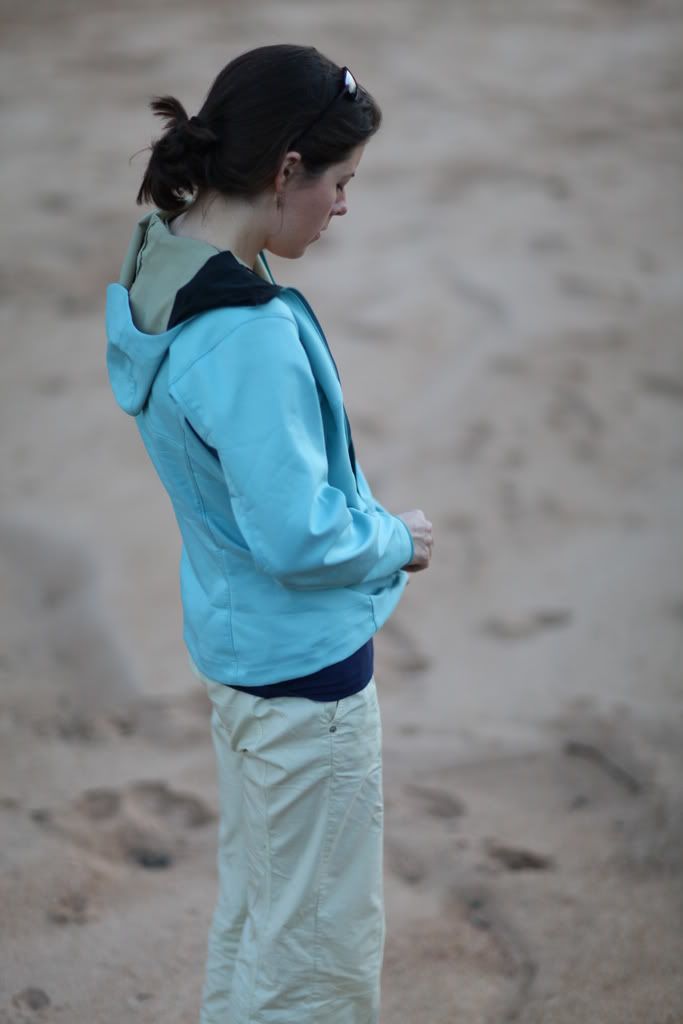 Time for 'dreencks.'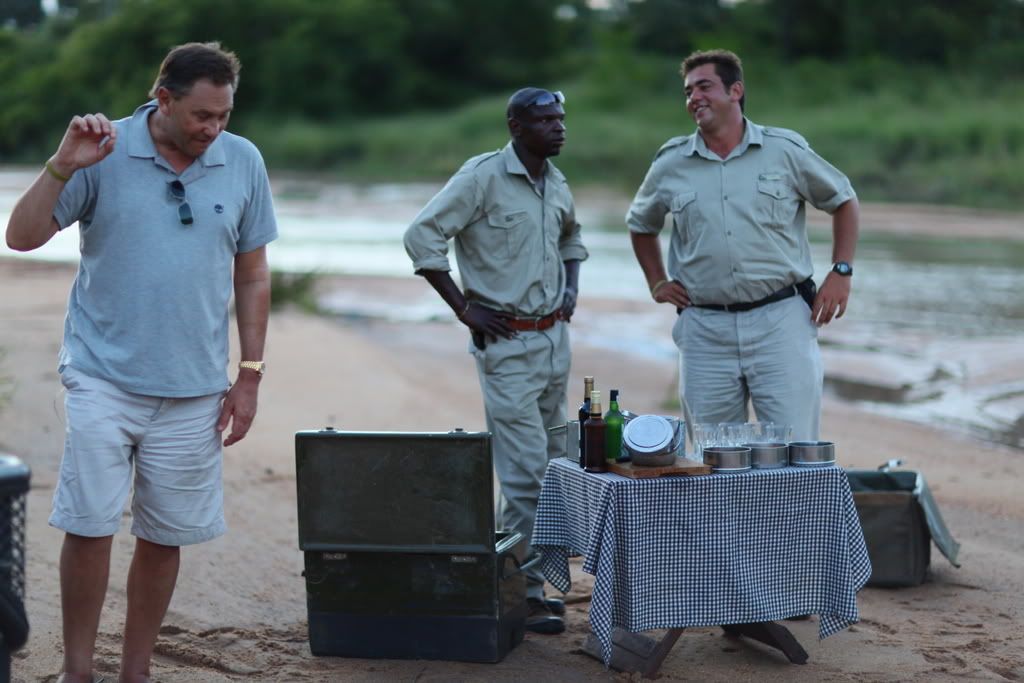 I wish this photo had come out brighter.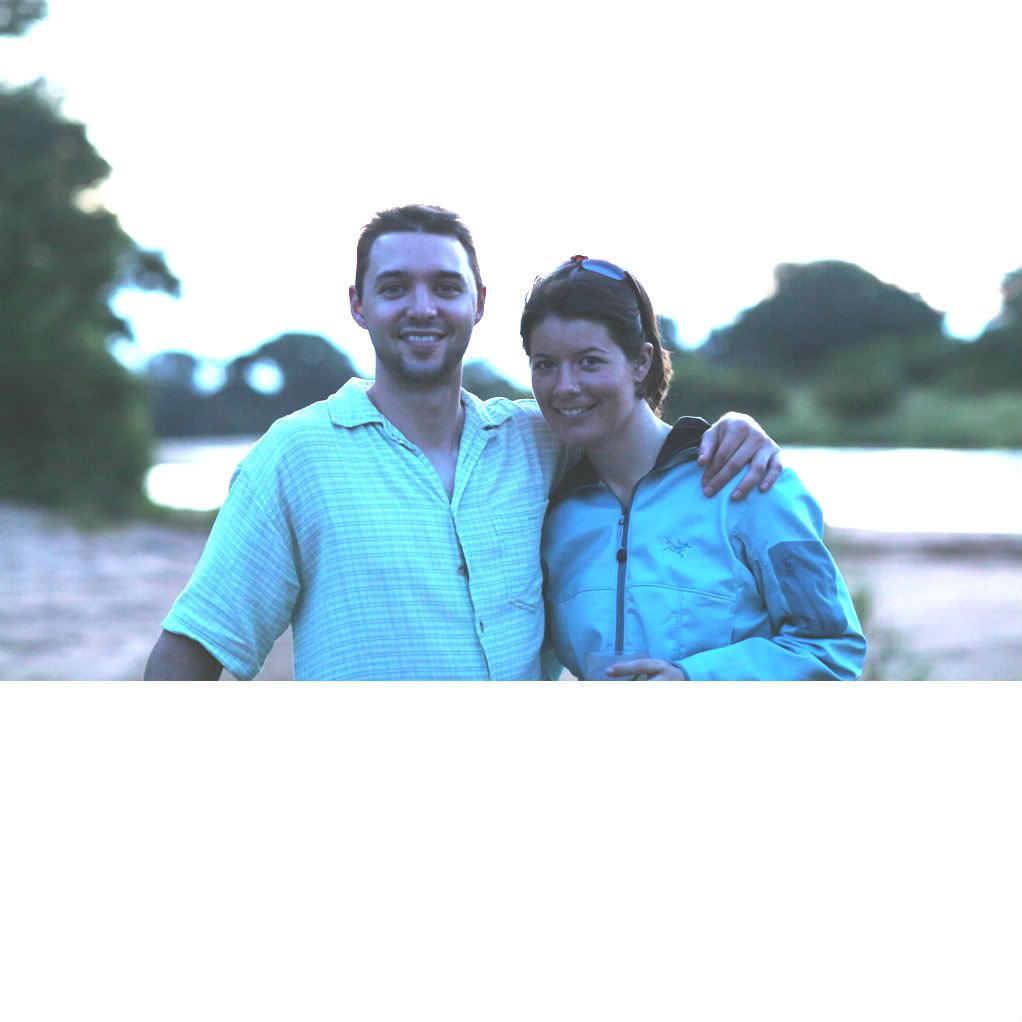 Steve and Jan.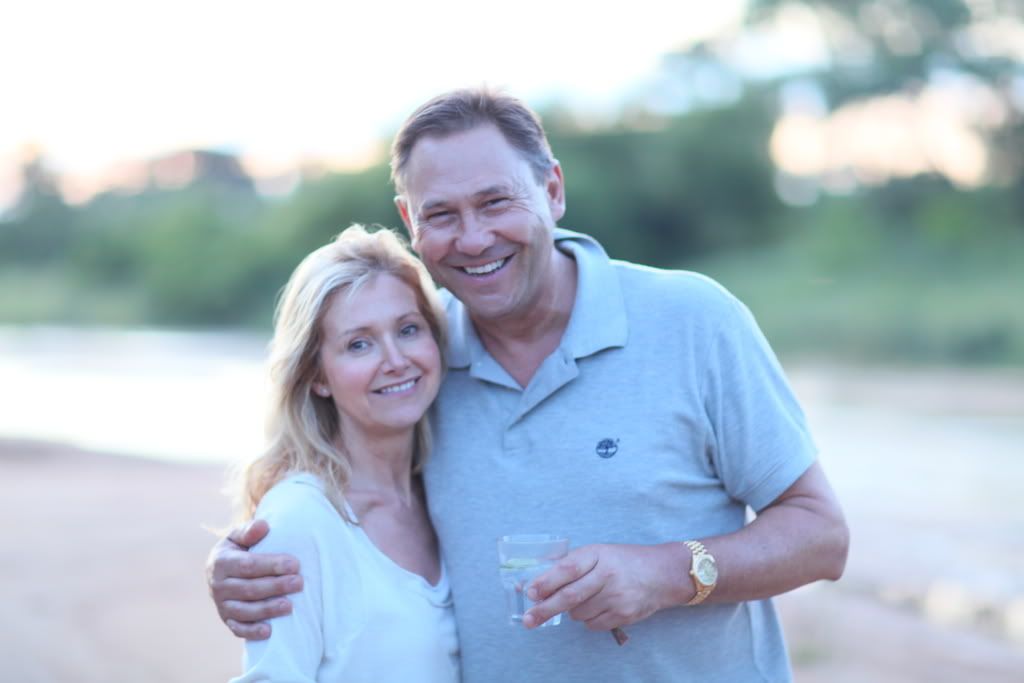 At night our trackers, Richard and Jimmy, would use a spotlight to search for eyes.
Once spotted, they would quickly switch to a red filter so as not to blind the animals.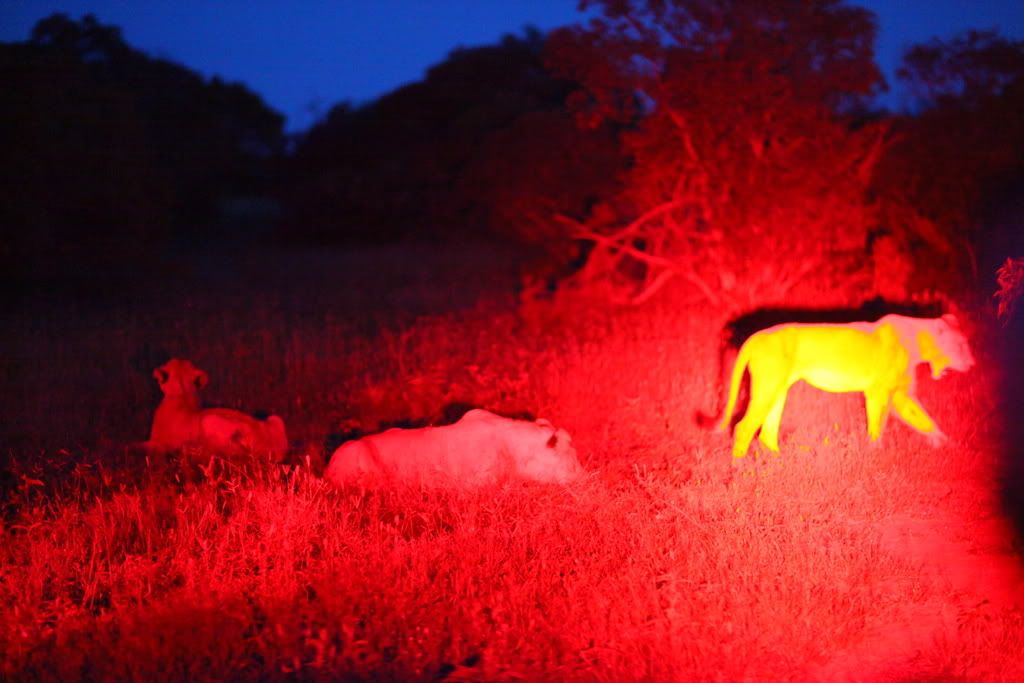 We got so close to this pride that they took interest in us.




One came up to Jan and took a long sniff, while another made some foul stink in front of us.
If I ever master web video I'll post the clip of Jan freaking.
It worked out fine and ended up being a great experience for her (I think).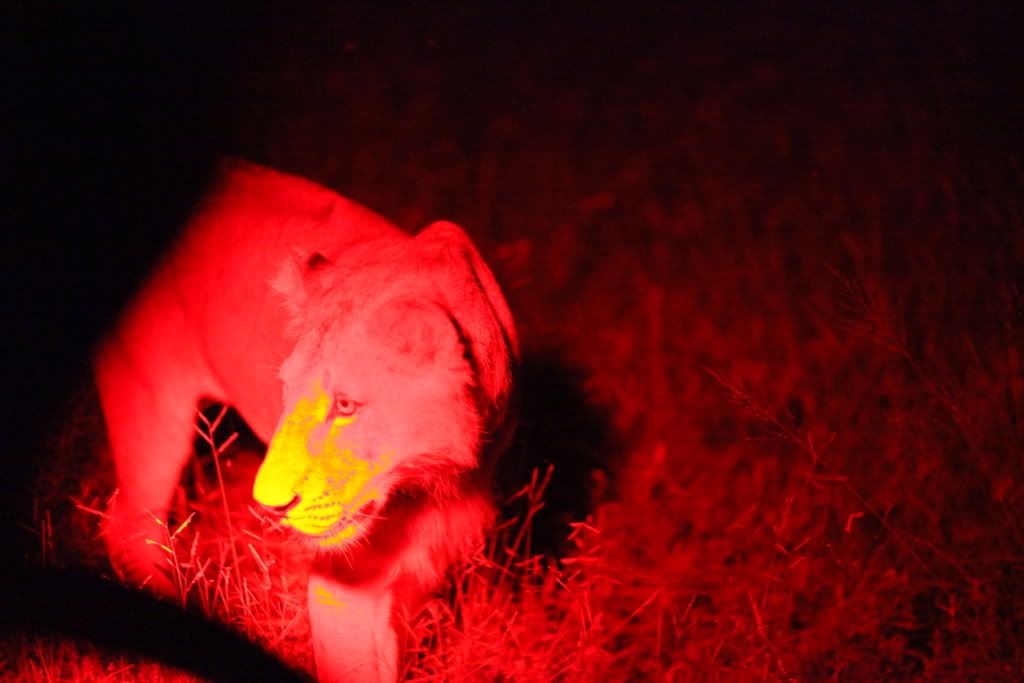 Did I mention the moon?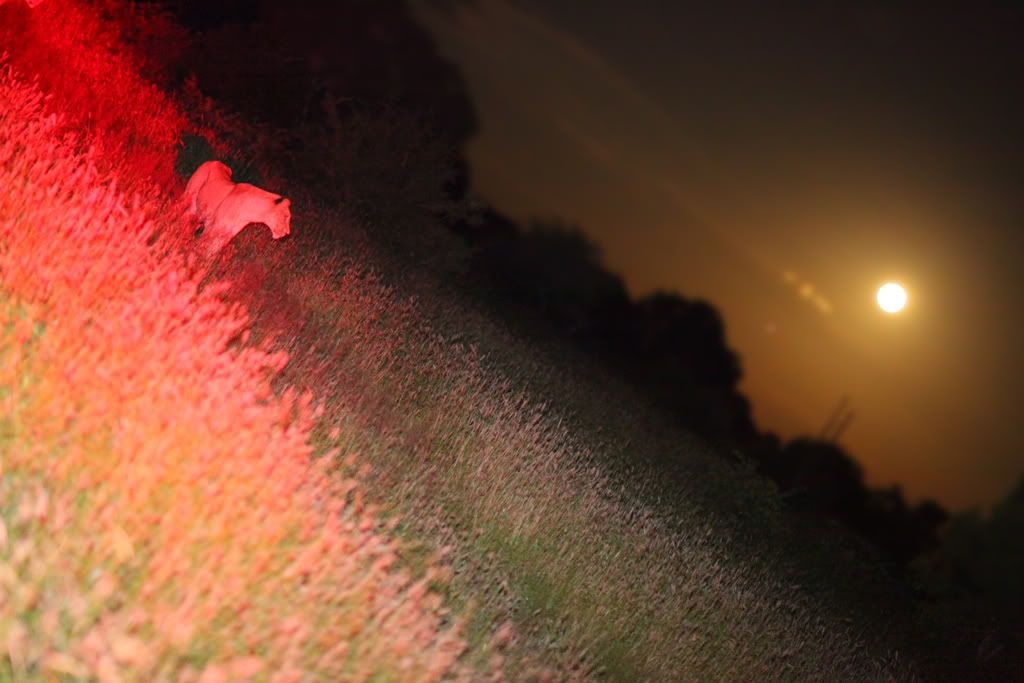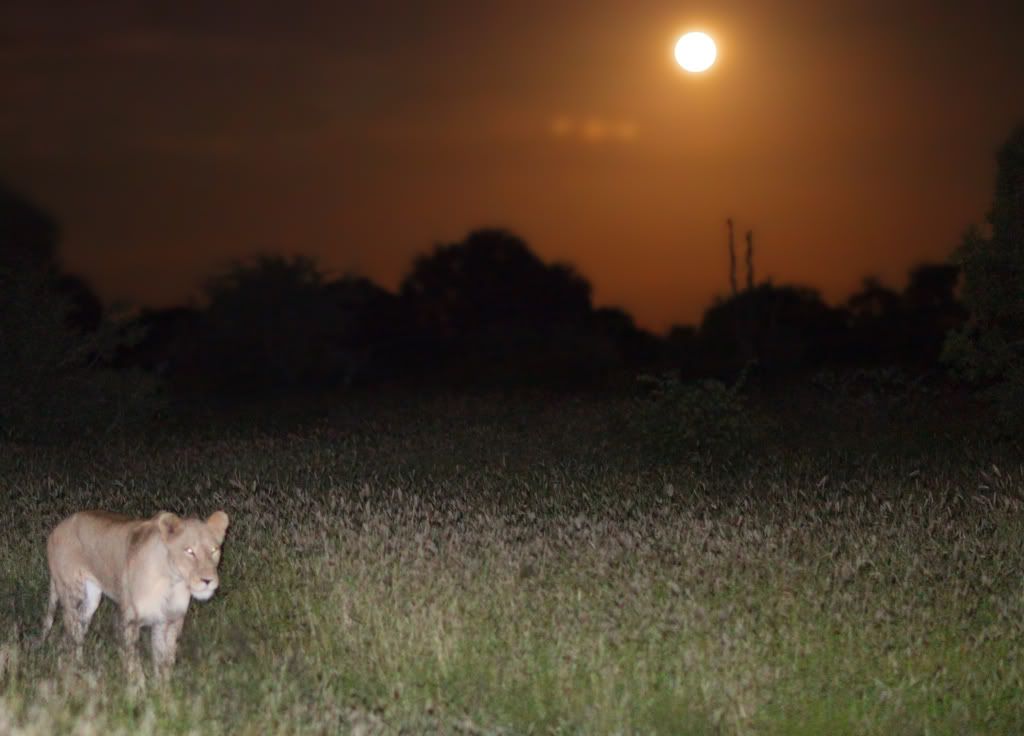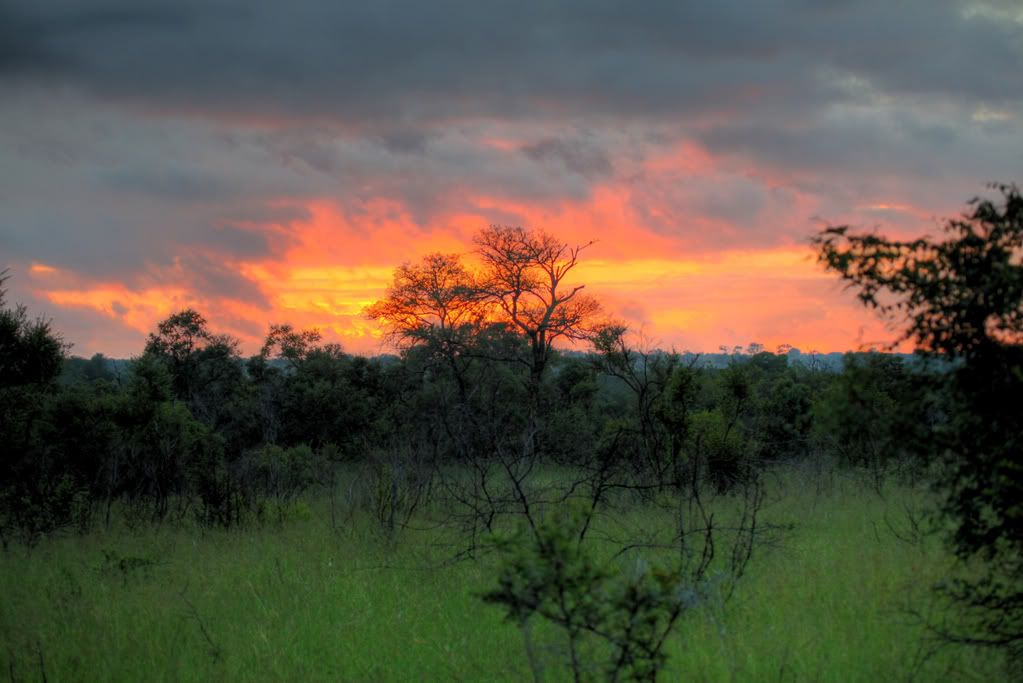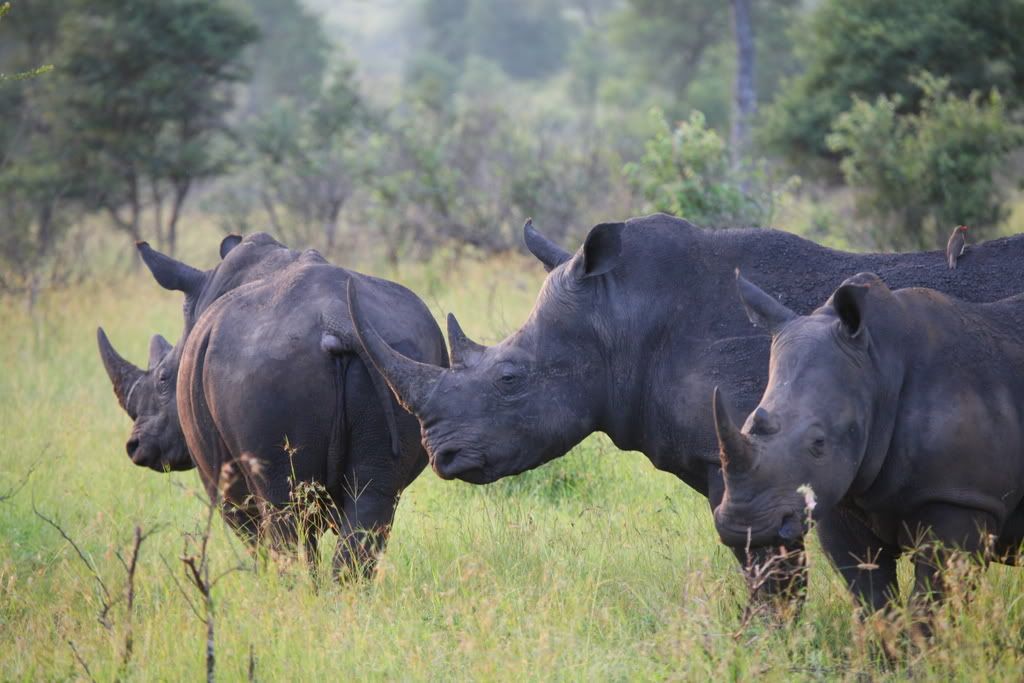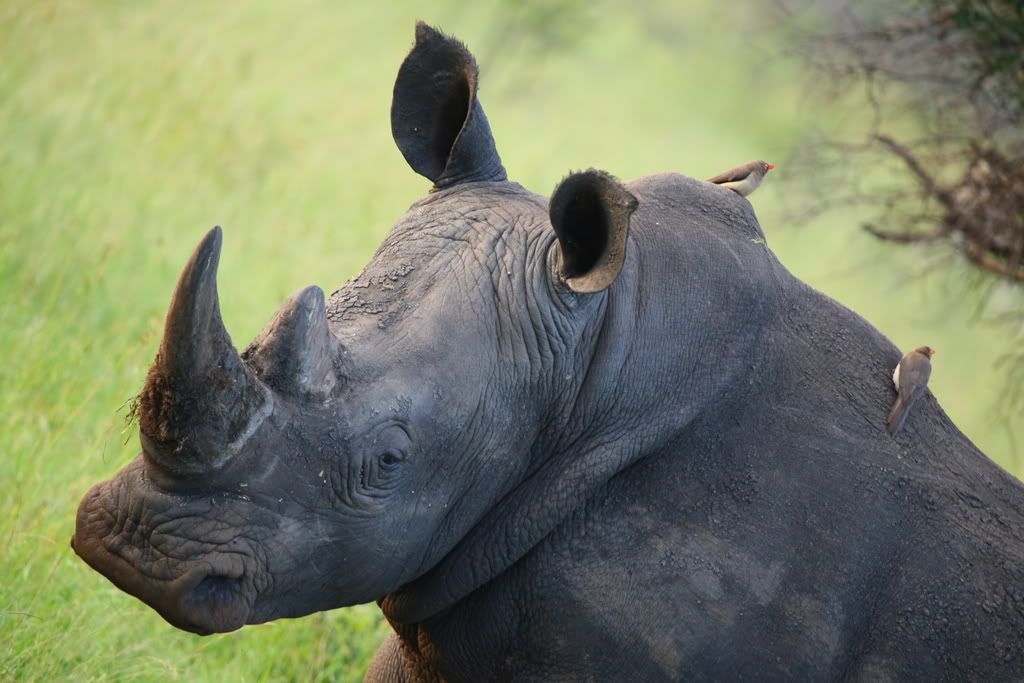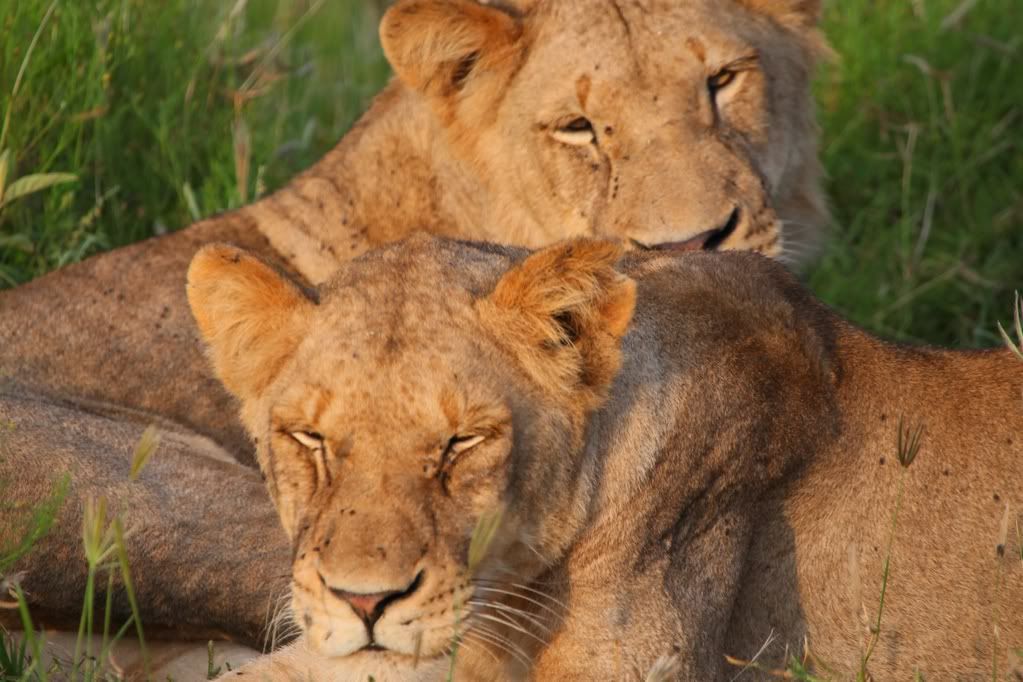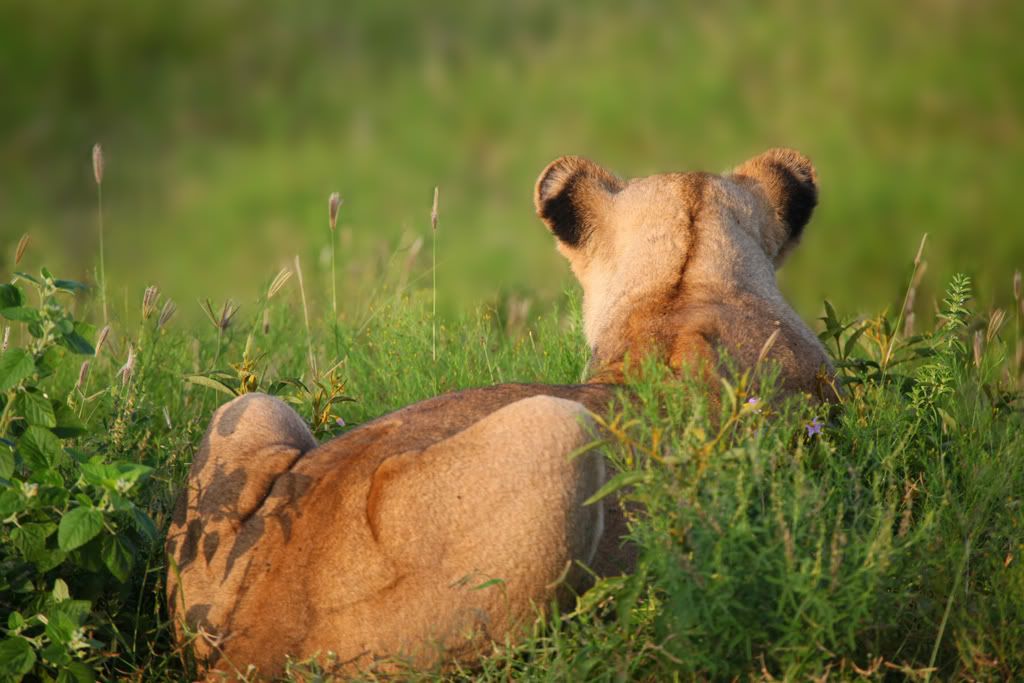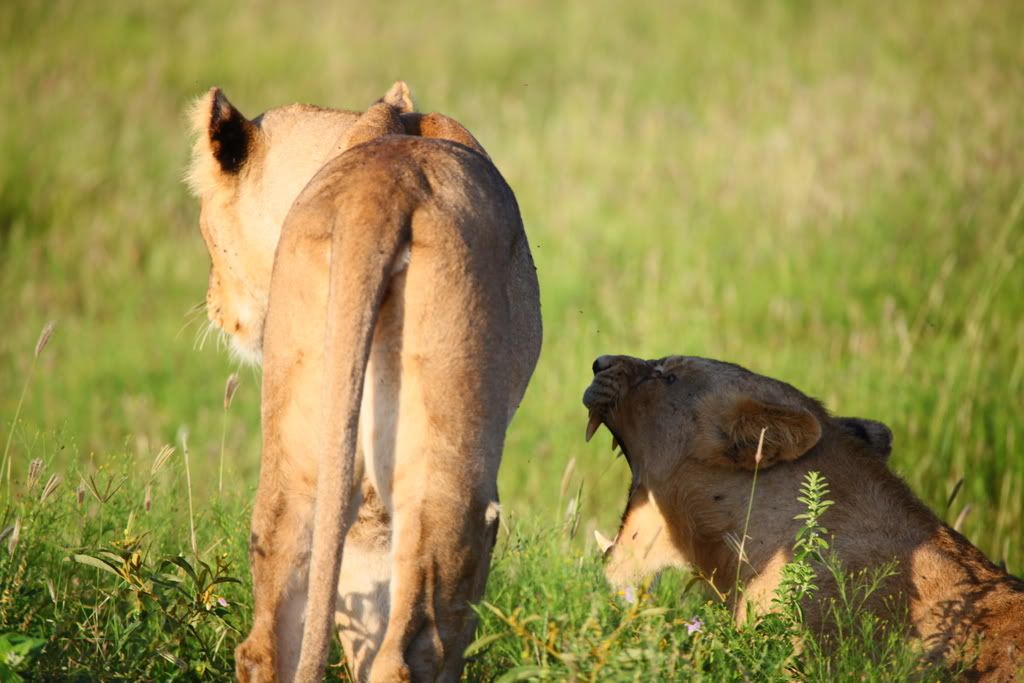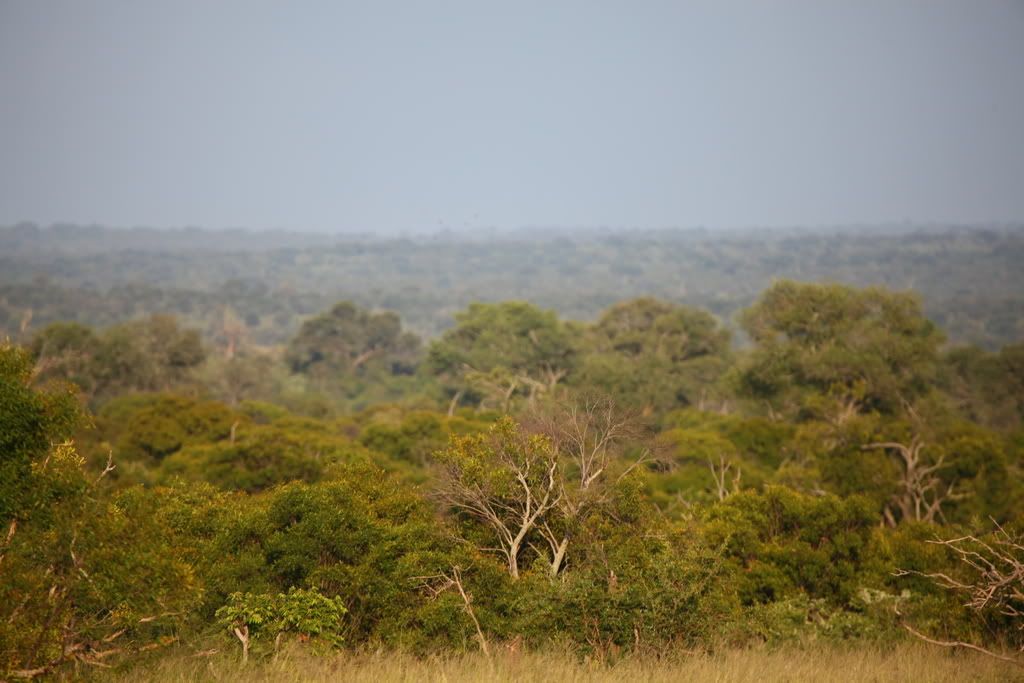 A water buck... actually, I forget and am just guessing.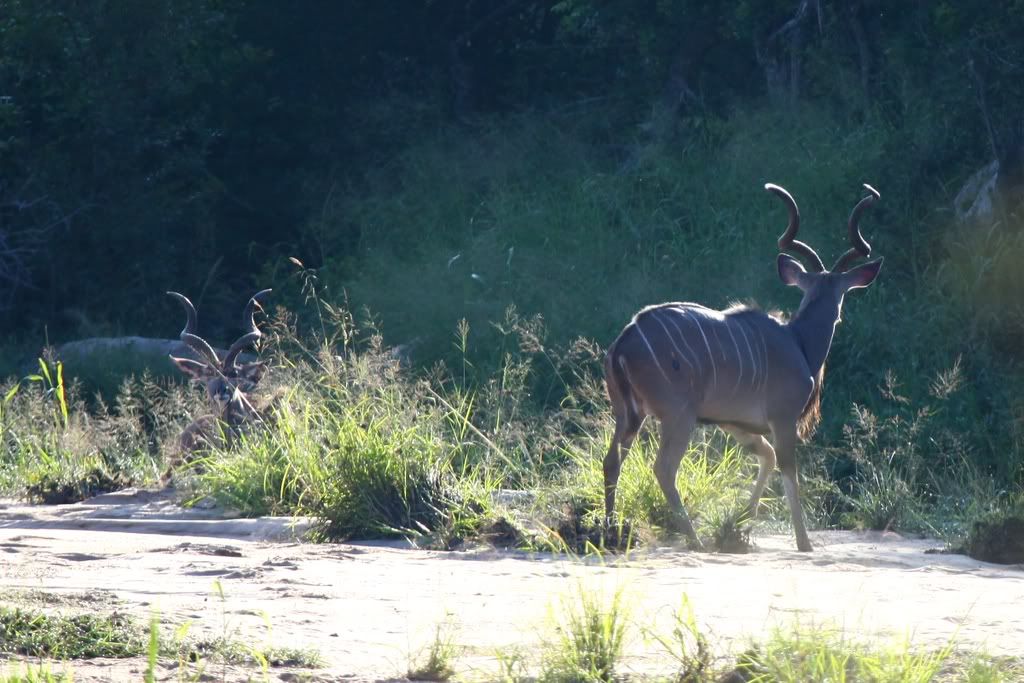 Did I mention the beautiful camera girl?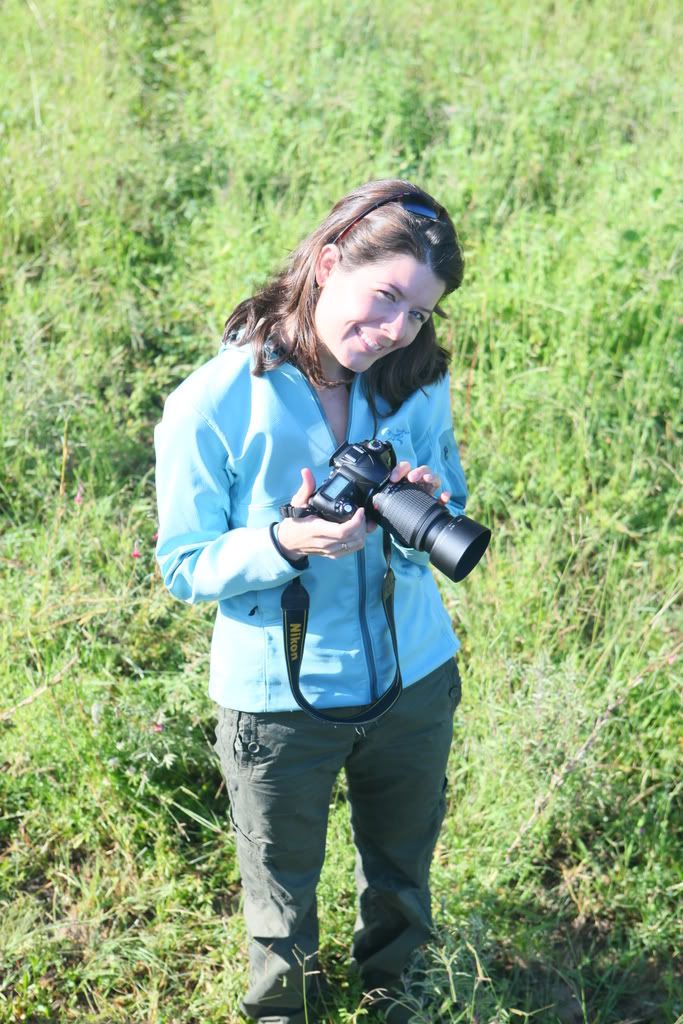 Jan doing her part as tracker and spider web blocker.




The warthogs, like the widlebeest, are skitish.
When they run their tails shoot straight up like a radio antenna - quite funny.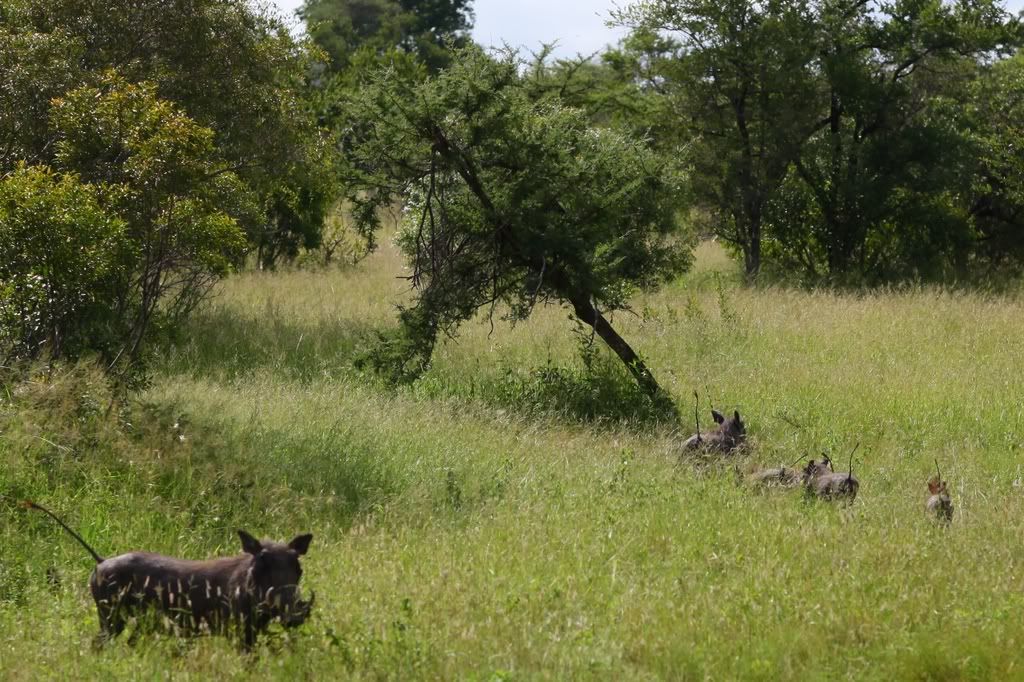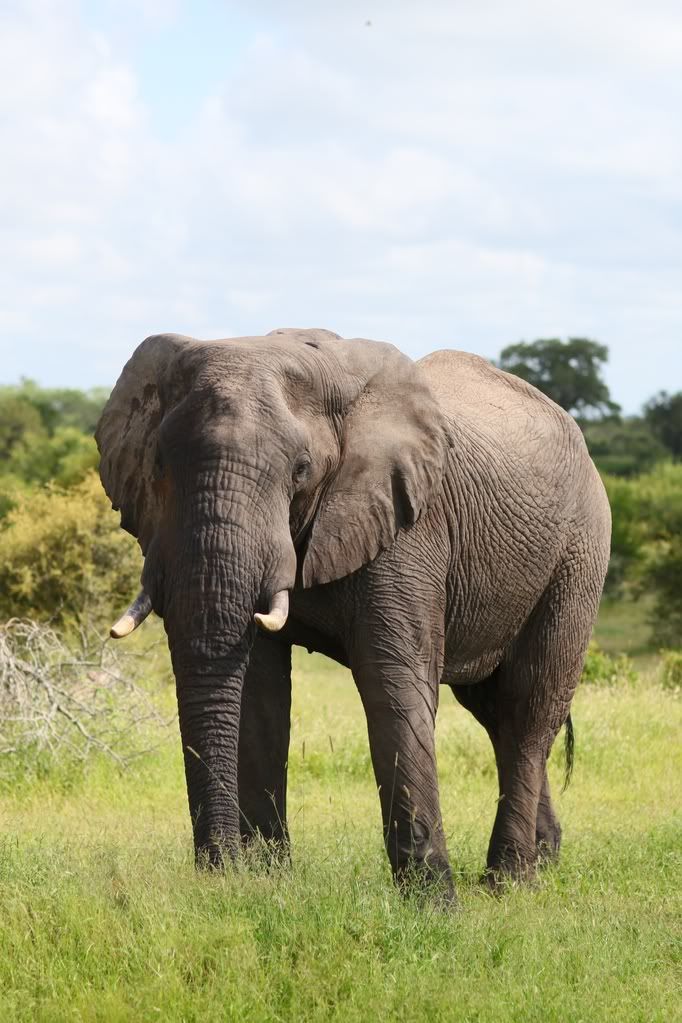 Camera girl is also my model.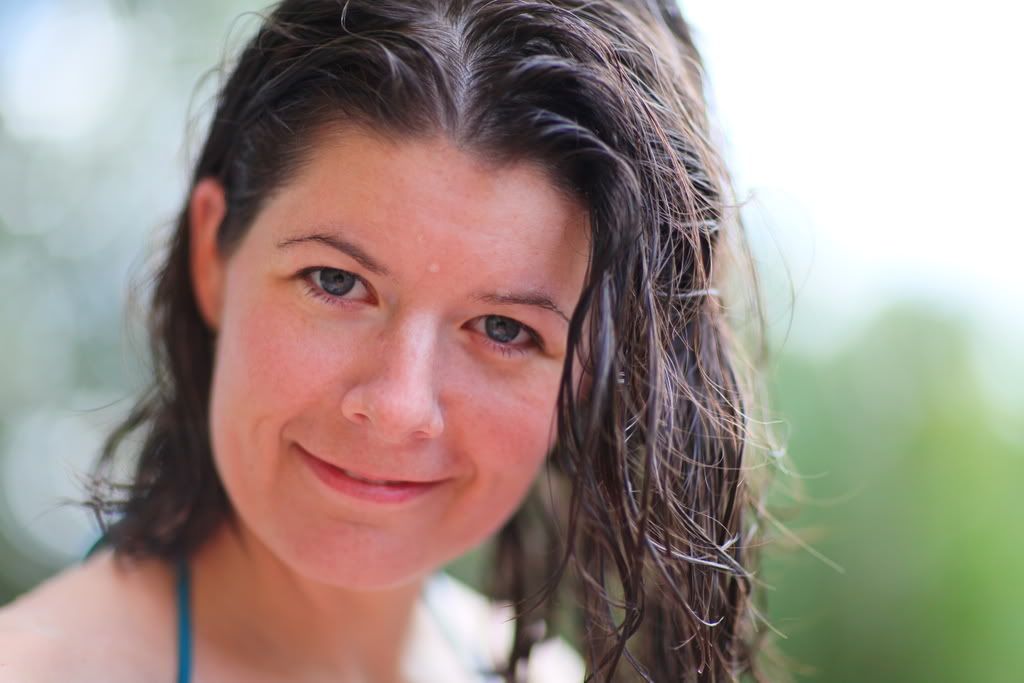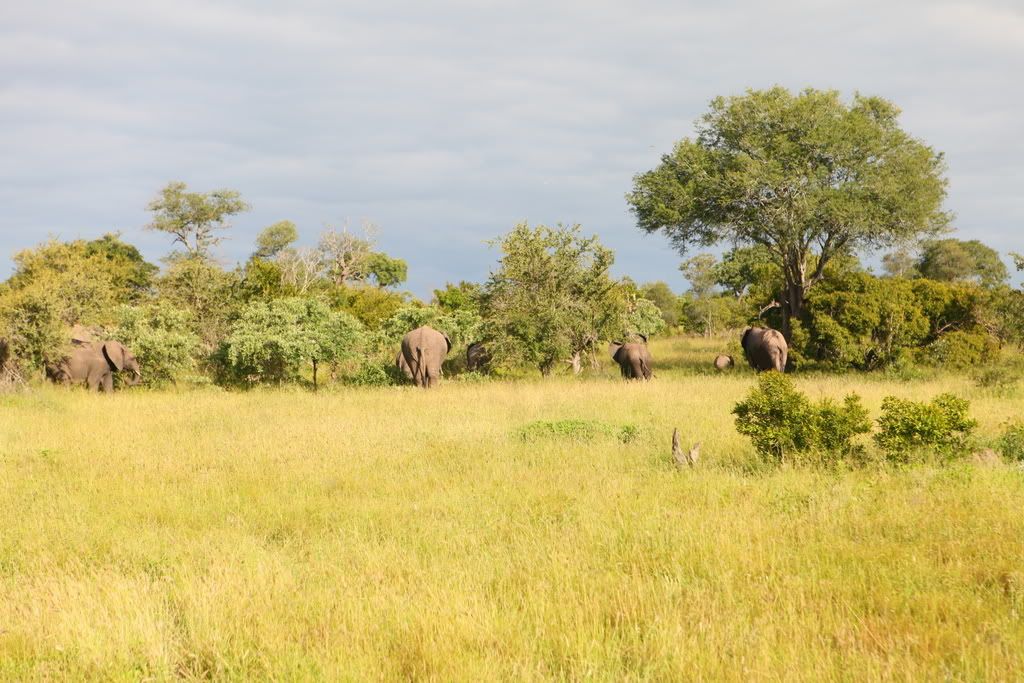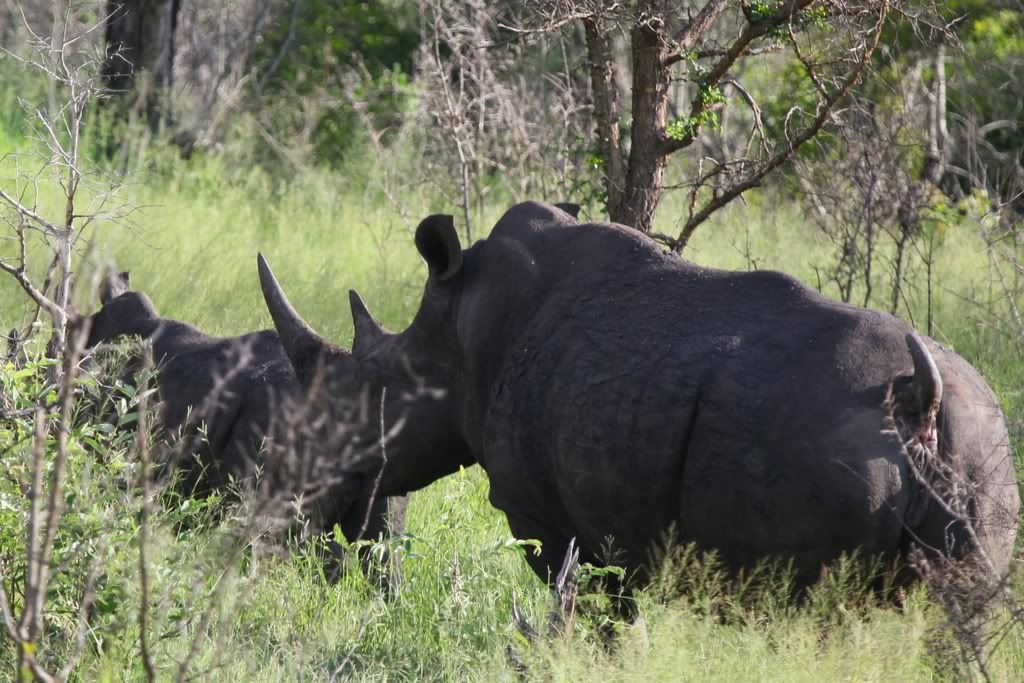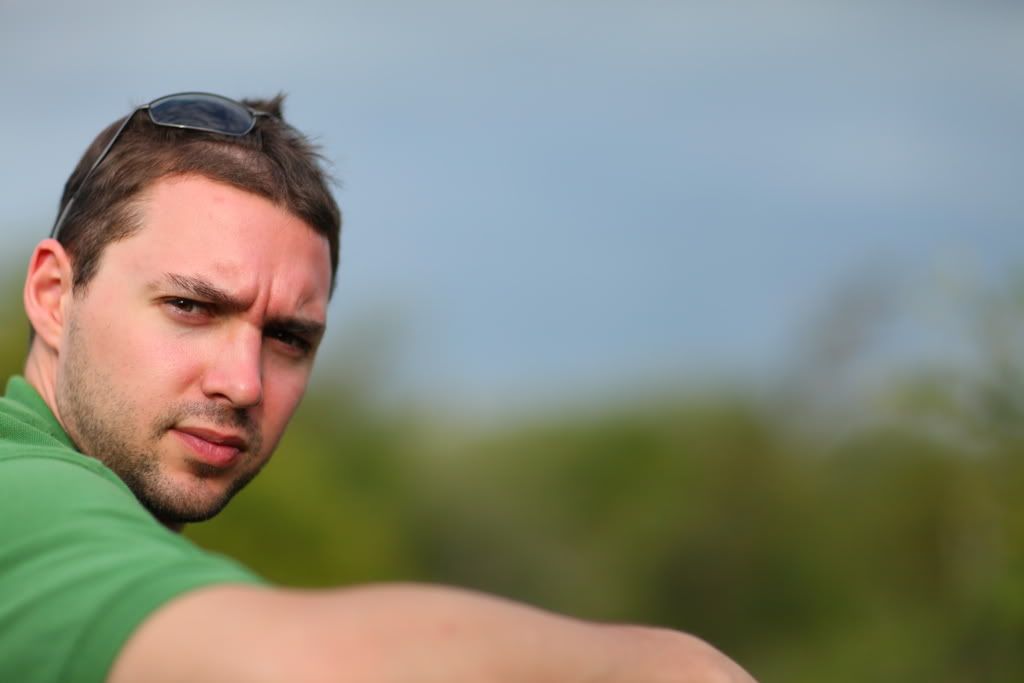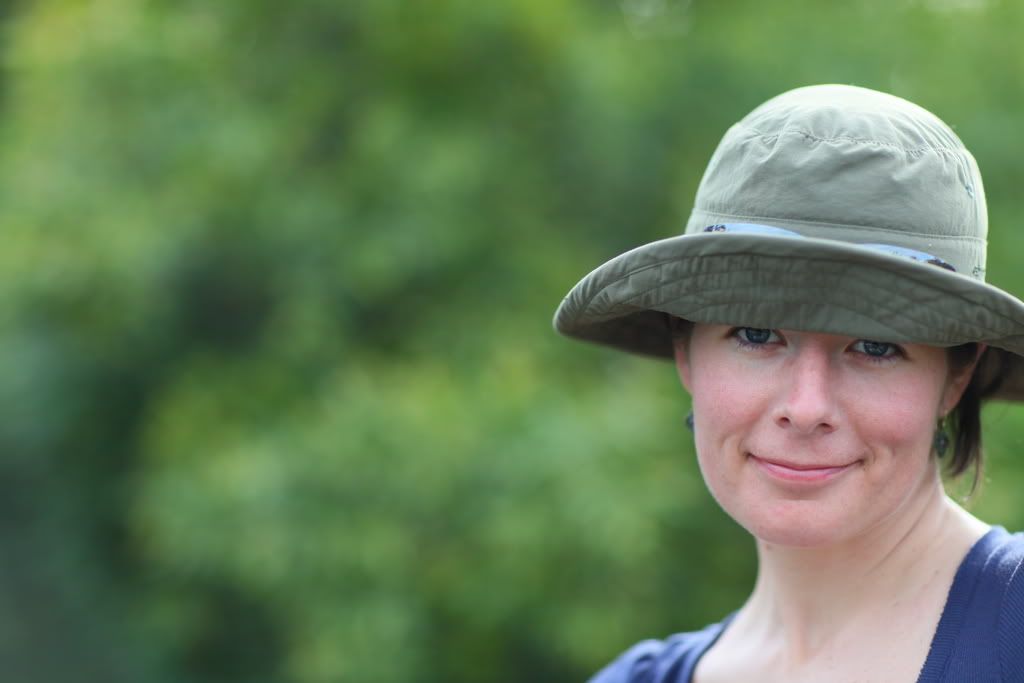 Ok, I'll smile.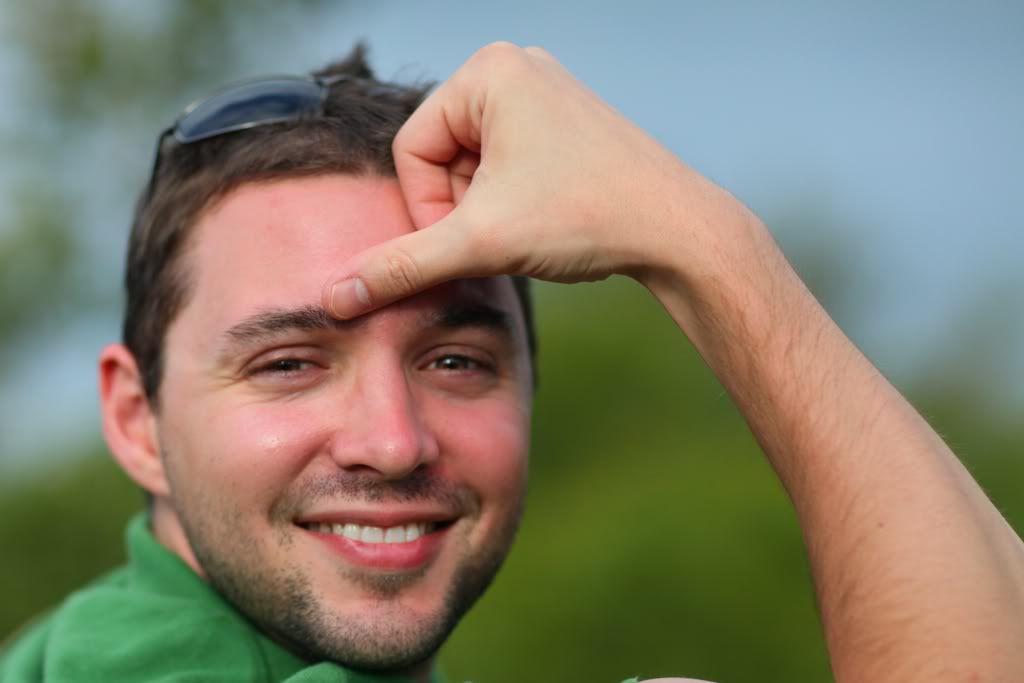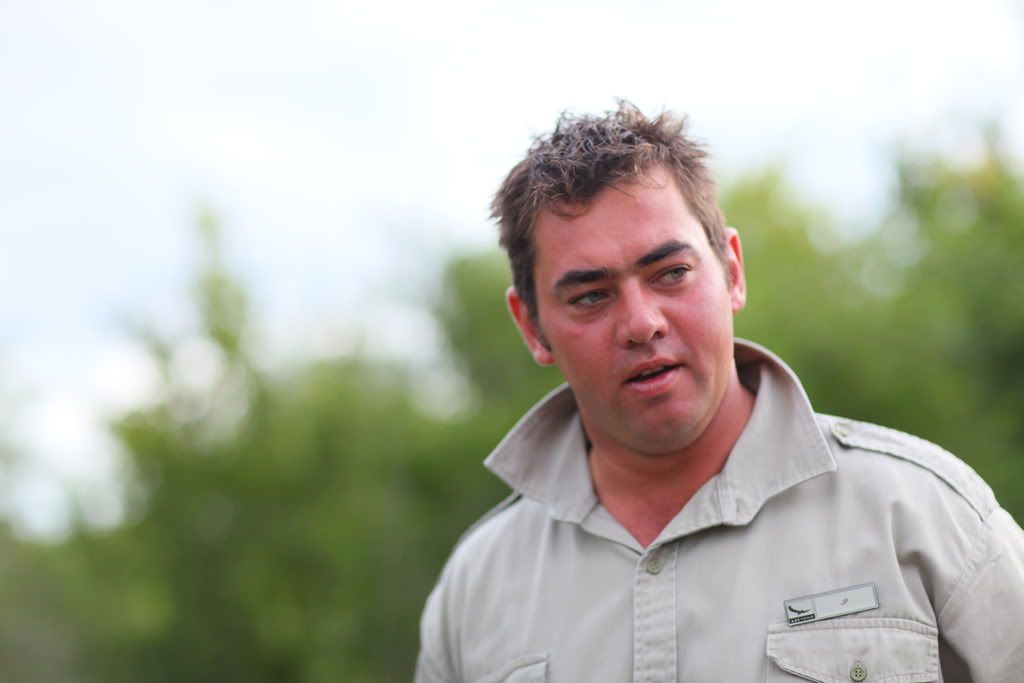 Check out those shades!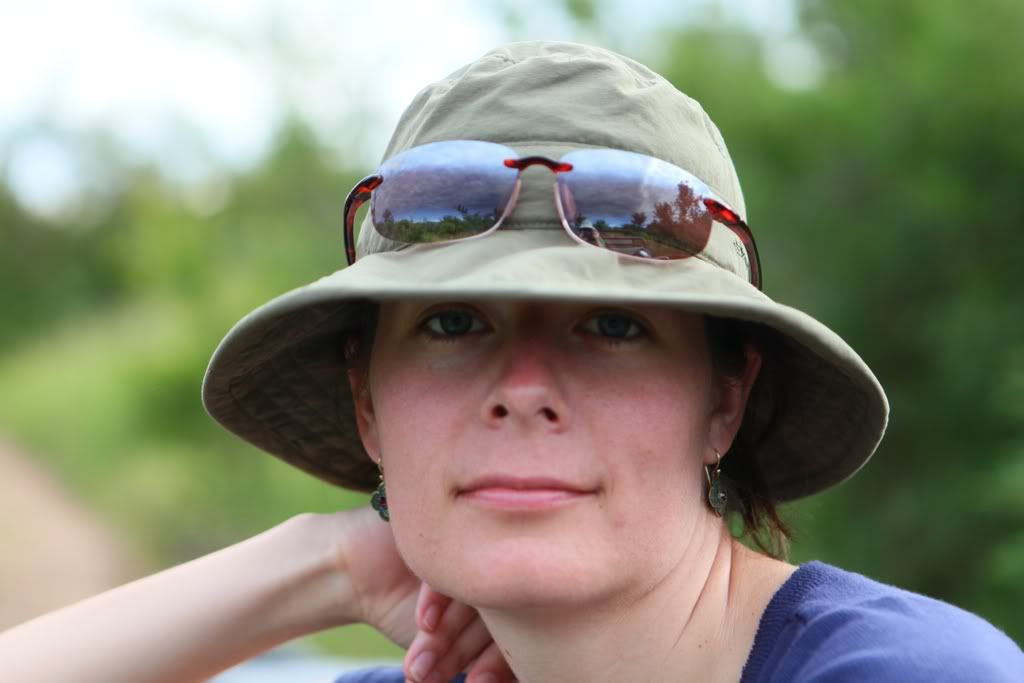 Rush hour on the one paved road.




Don't point at me.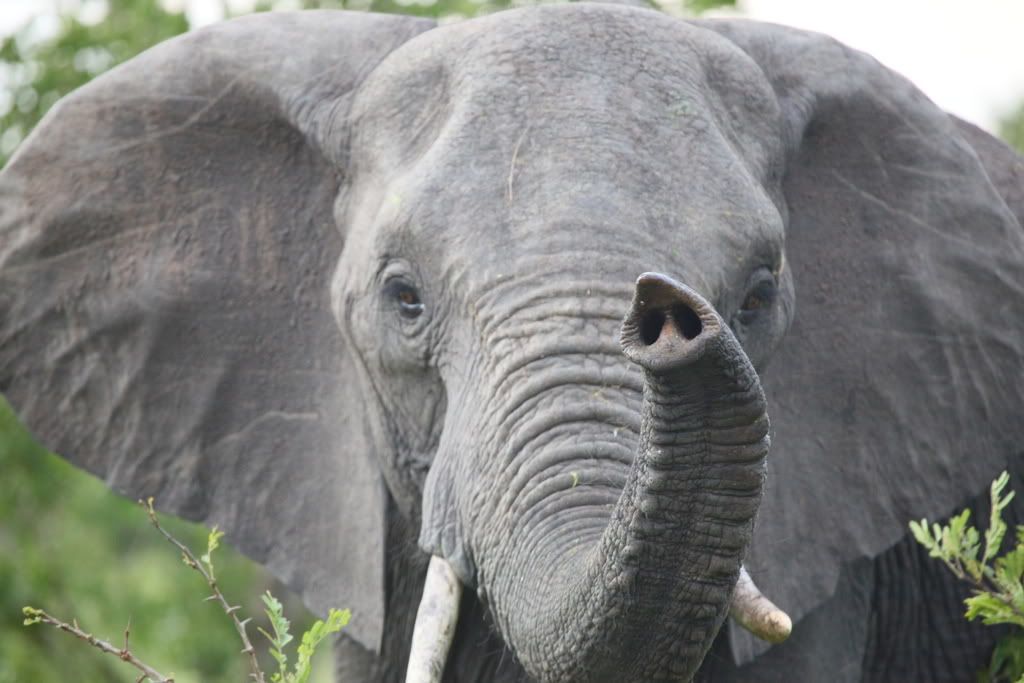 If you look closely you can see the mountains in the background.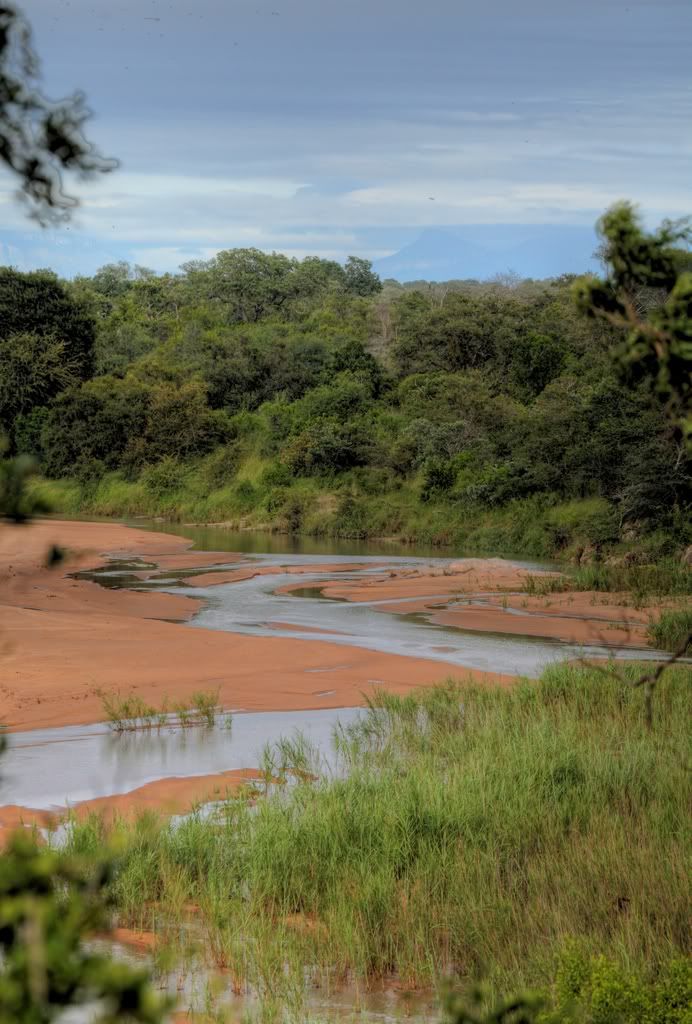 A reminder of the things we did.



This was the view from the window of our hotel, the Amabassador, in Cape Town.
There was a pool right outside our window with the ocean just a few steps further.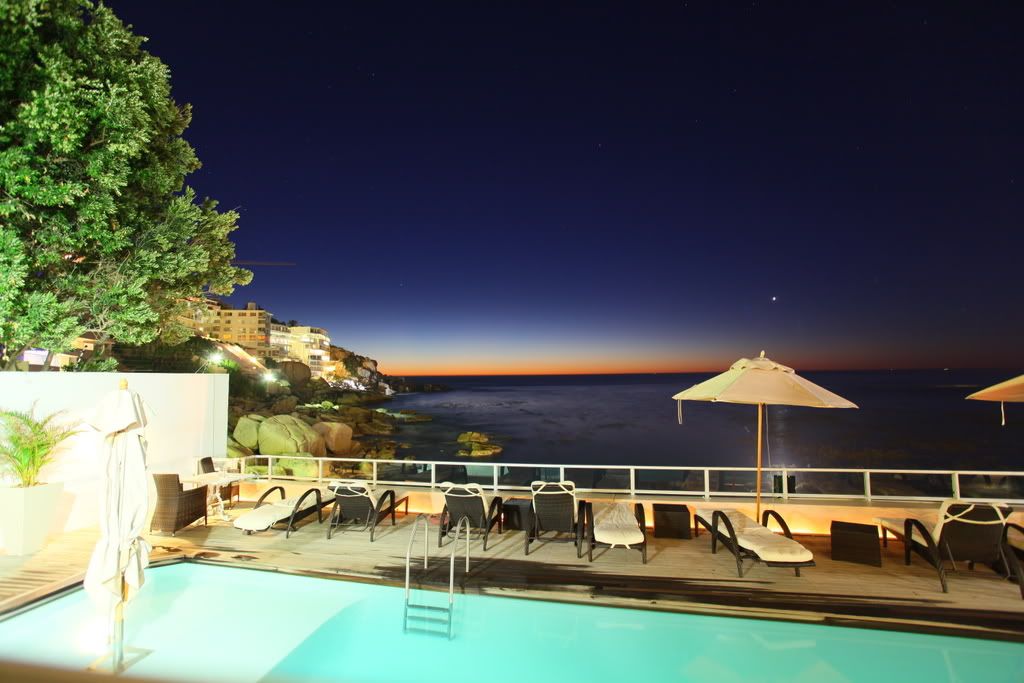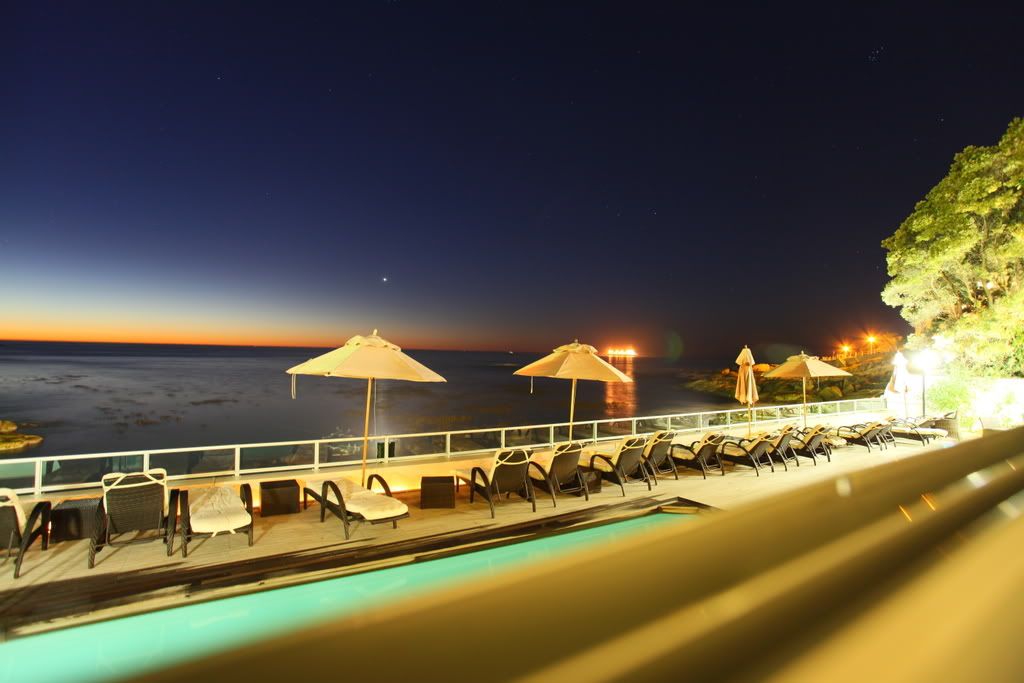 A church on Robben Island where Nelson Mandela and other political prisoners were held until recently.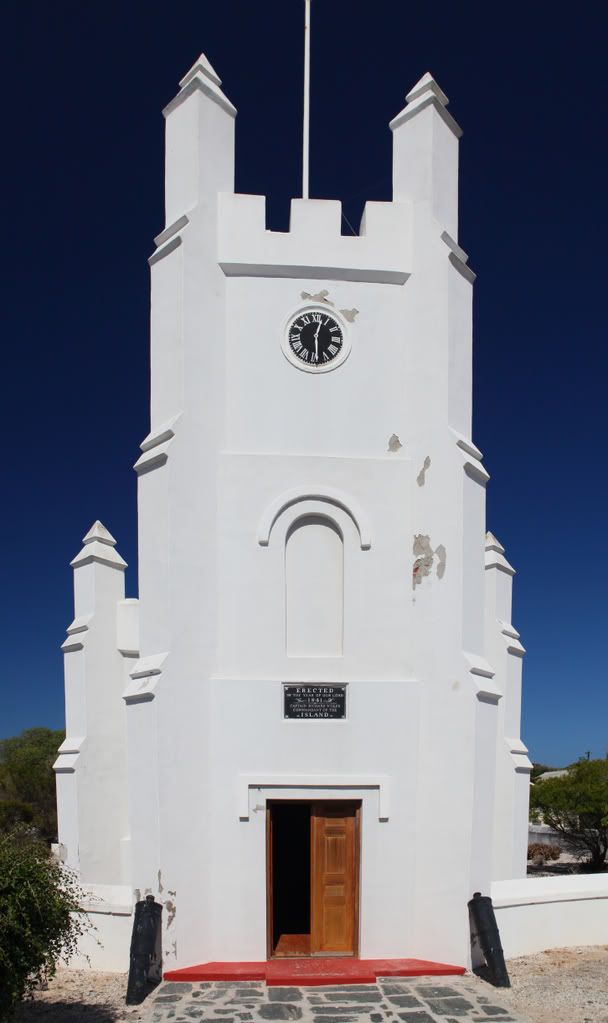 Sabe on Robben Island with Table Mountain and Cape Town in the background.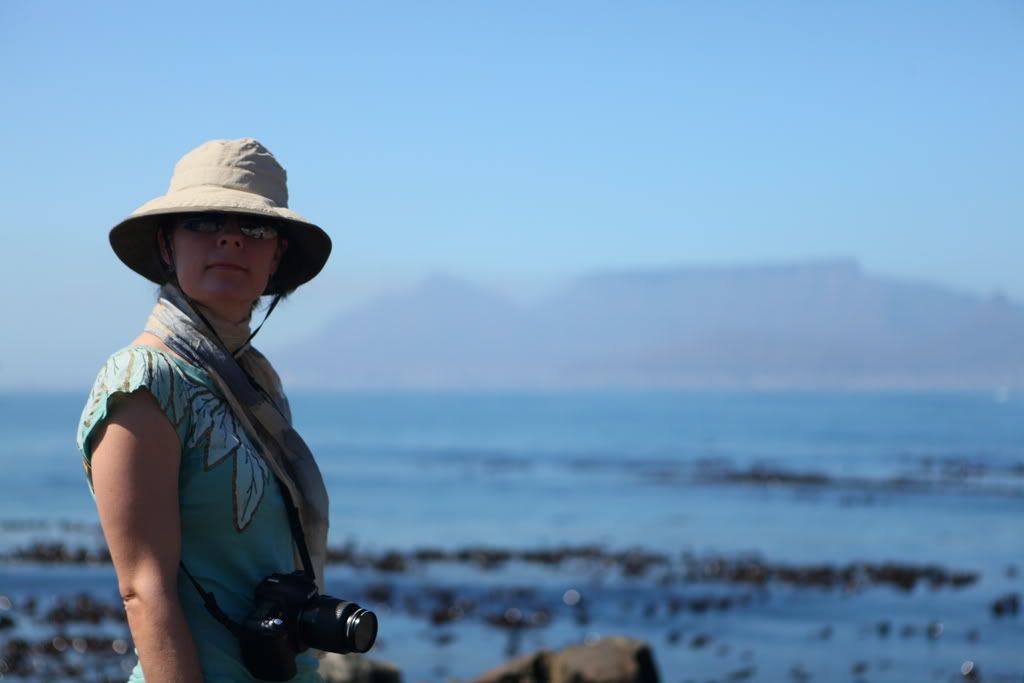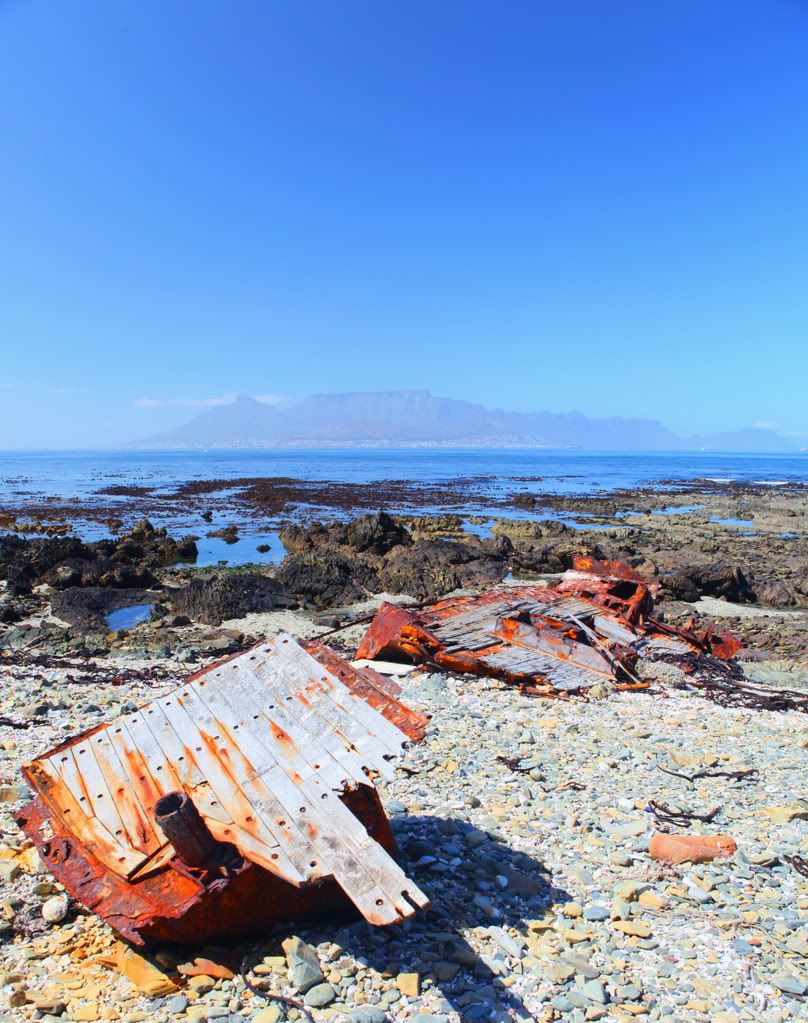 The limestone pit where Mendela worked.
Apparently it is pretty bright with the white rock and a lot of prisoners lost eyesight.
The barely visible cave in the background was the Limestone University.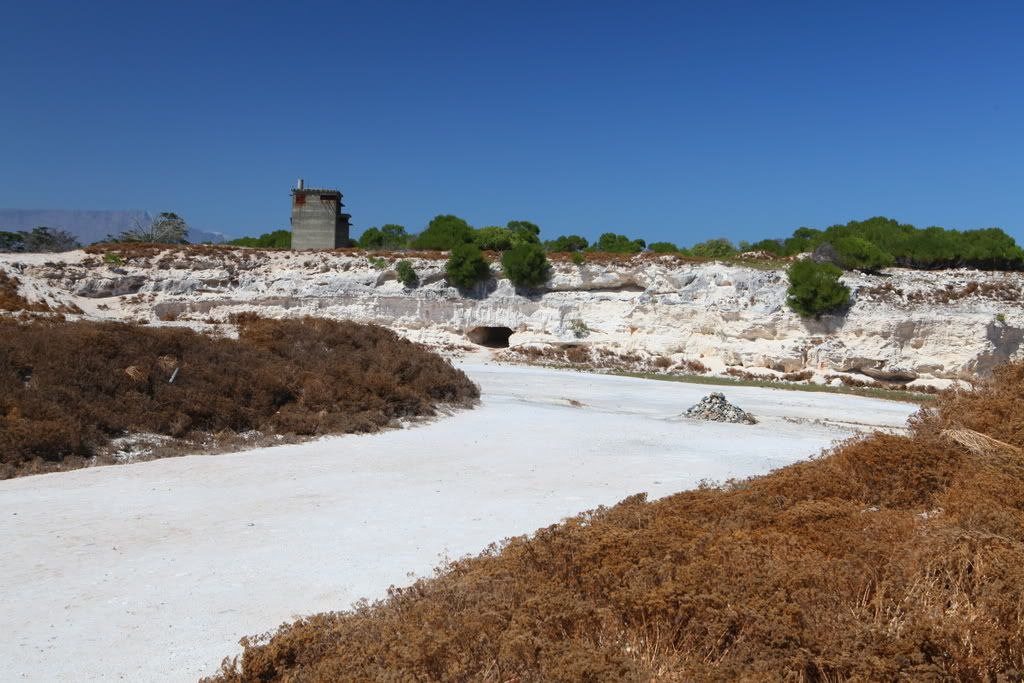 Table Mountain from Robben Island.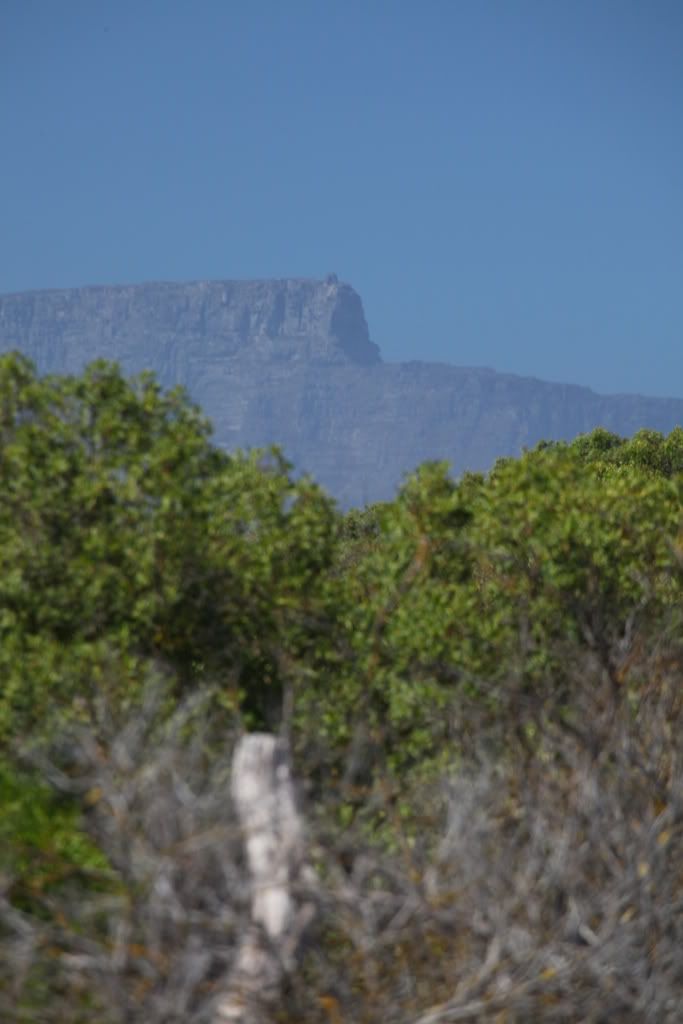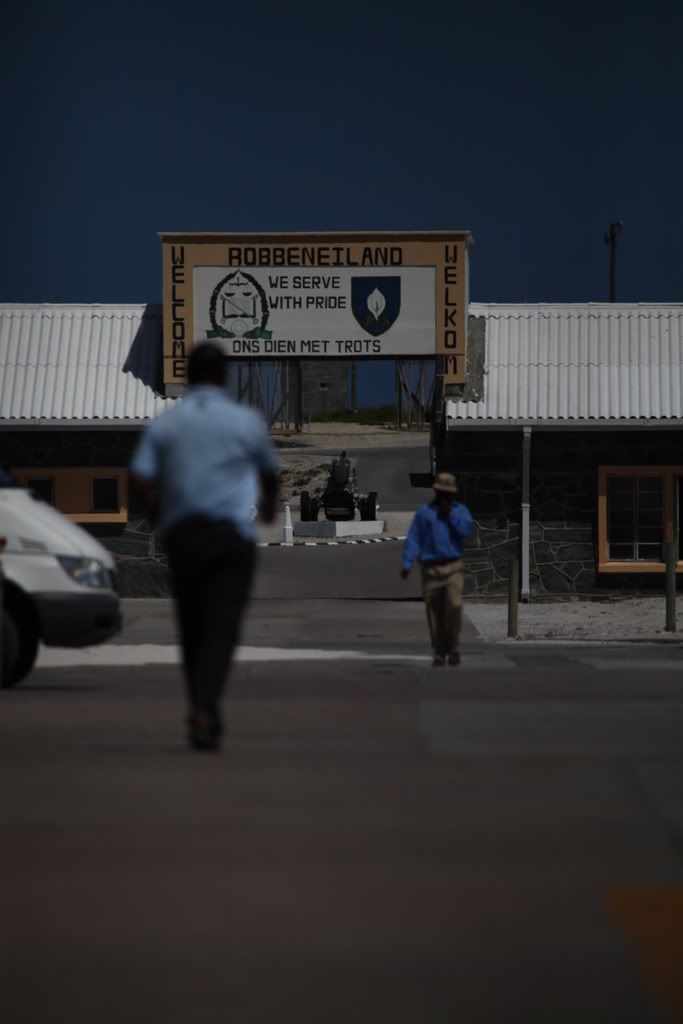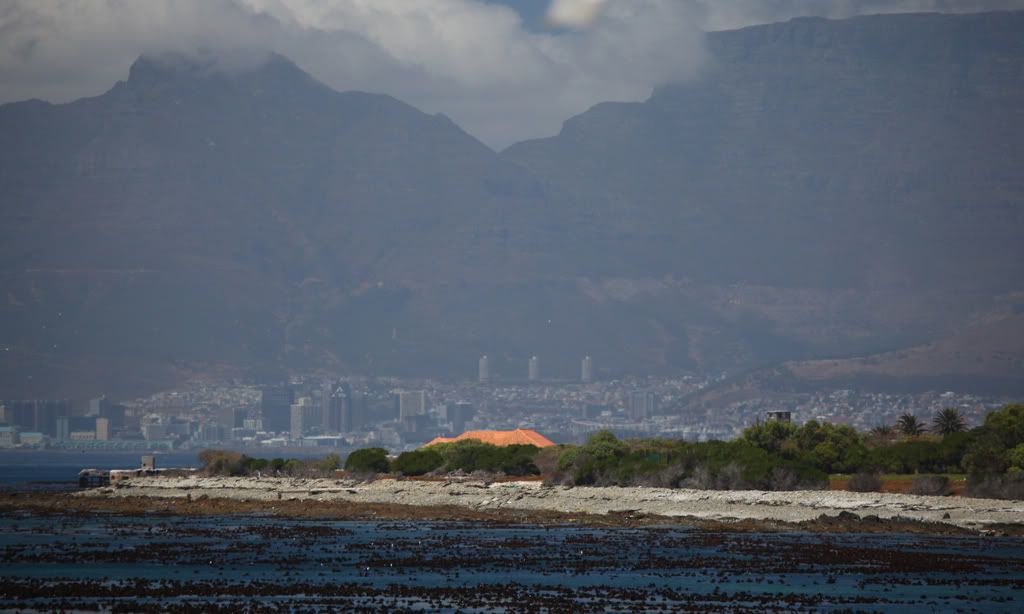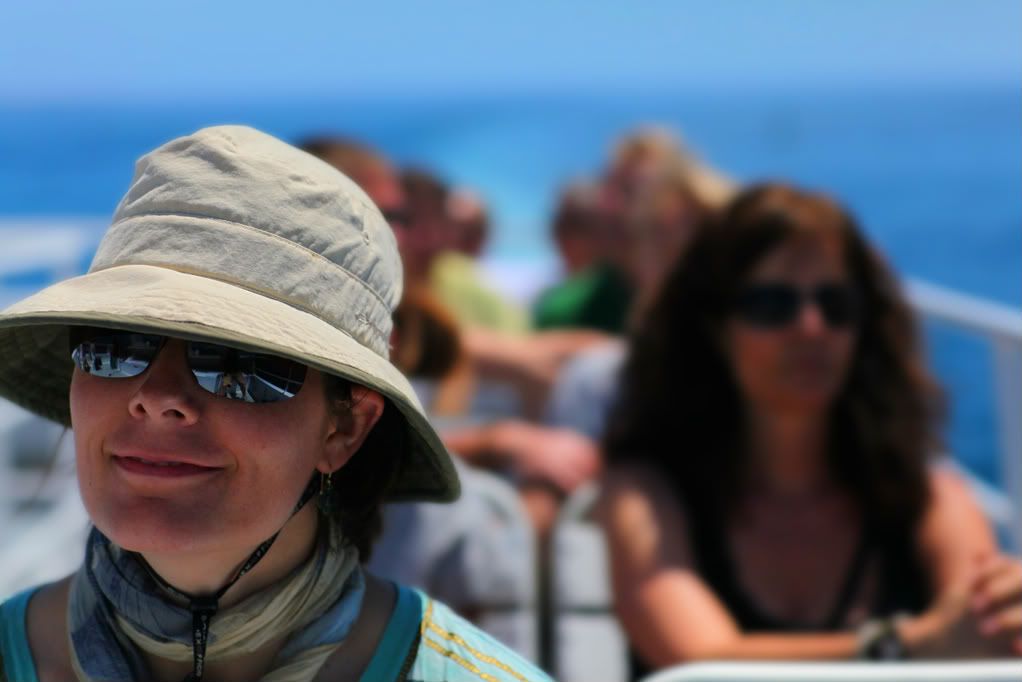 Somebody swiped my camera.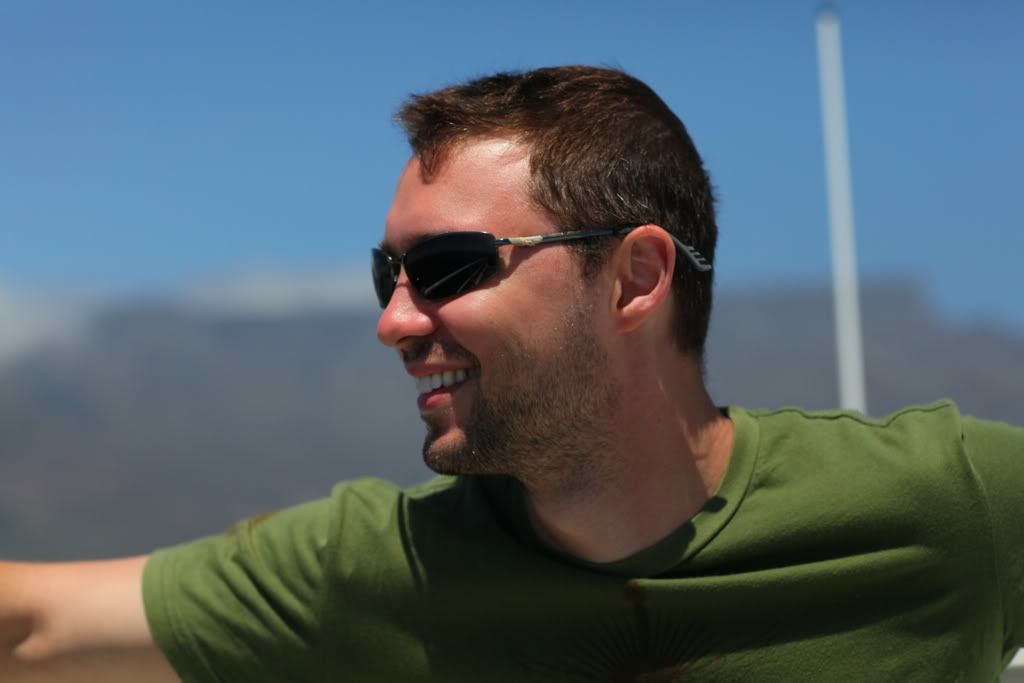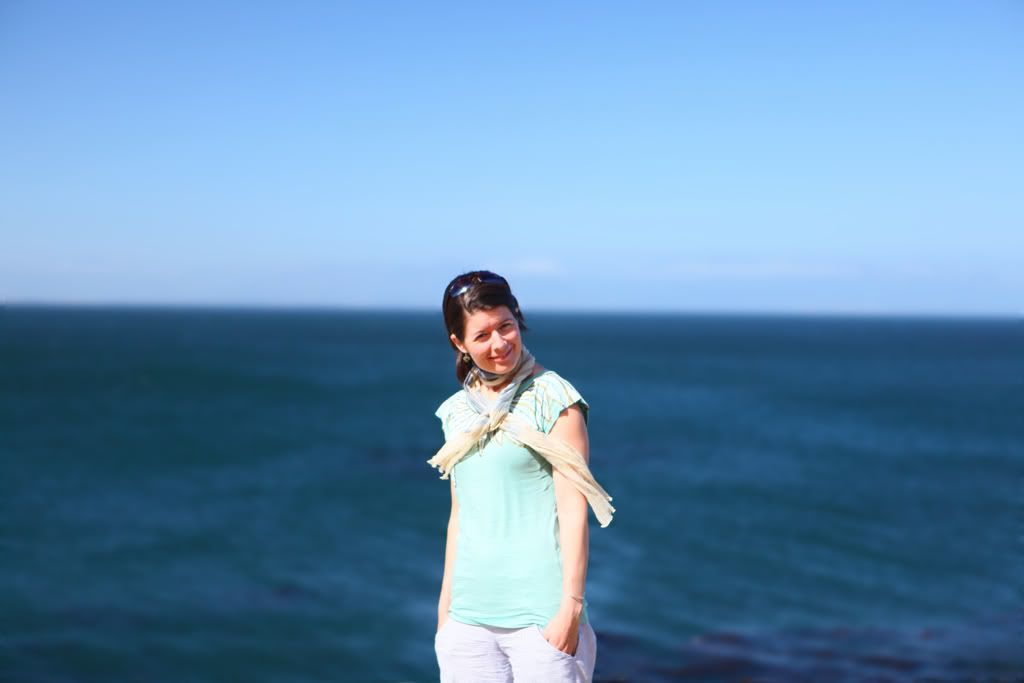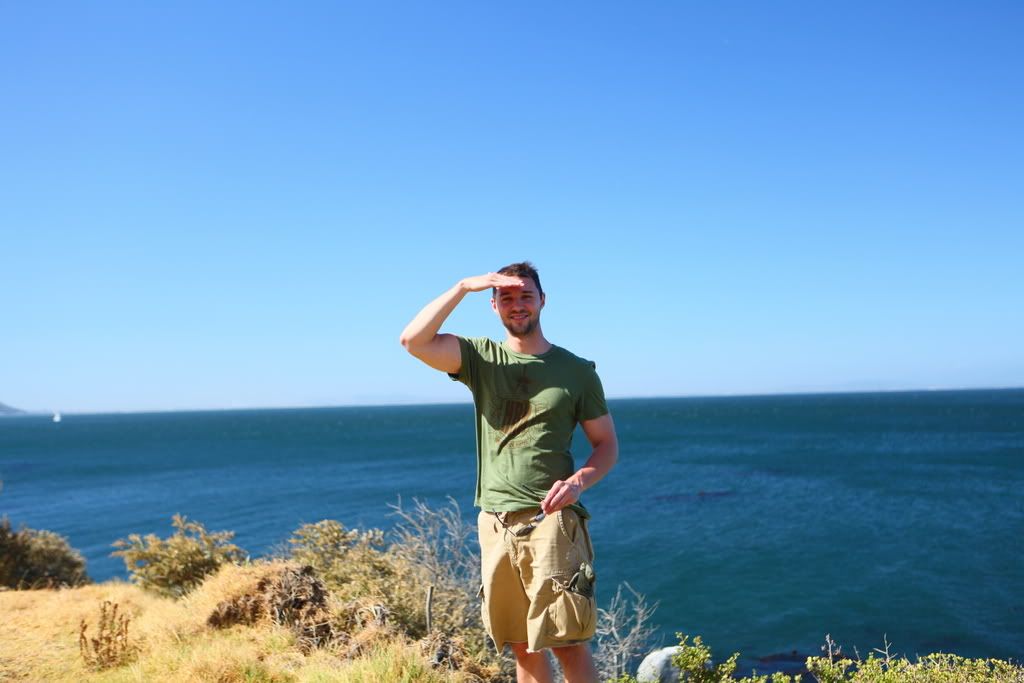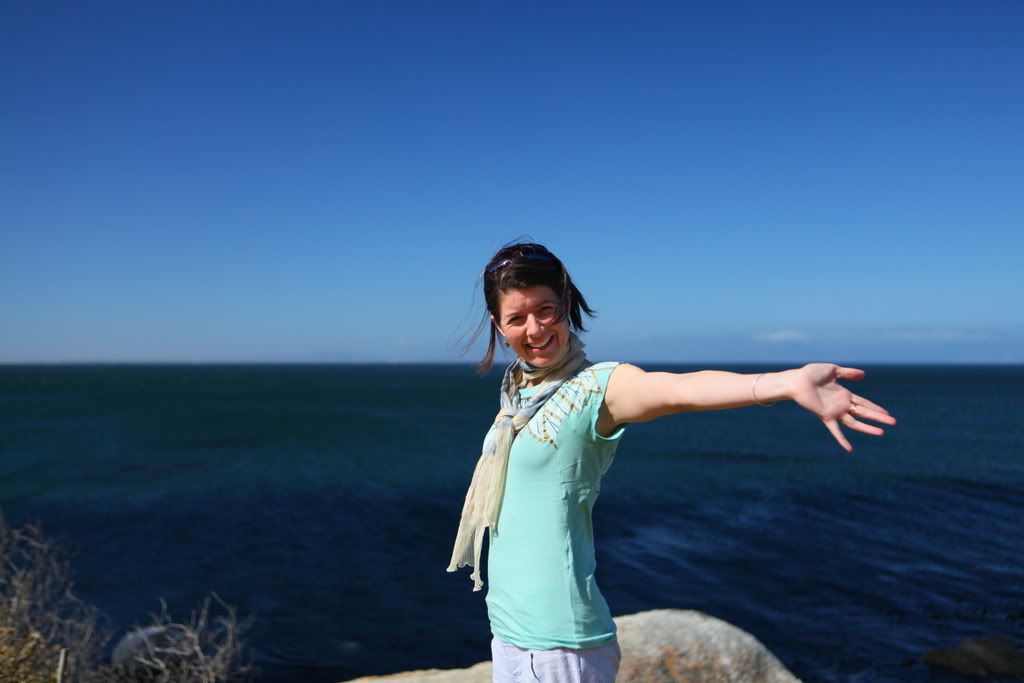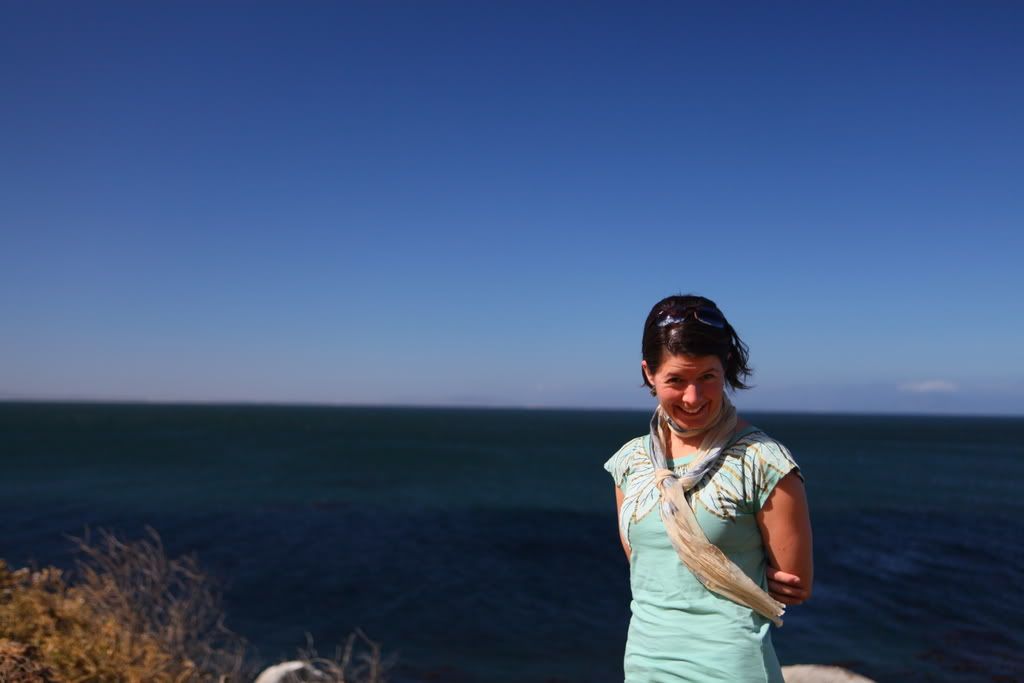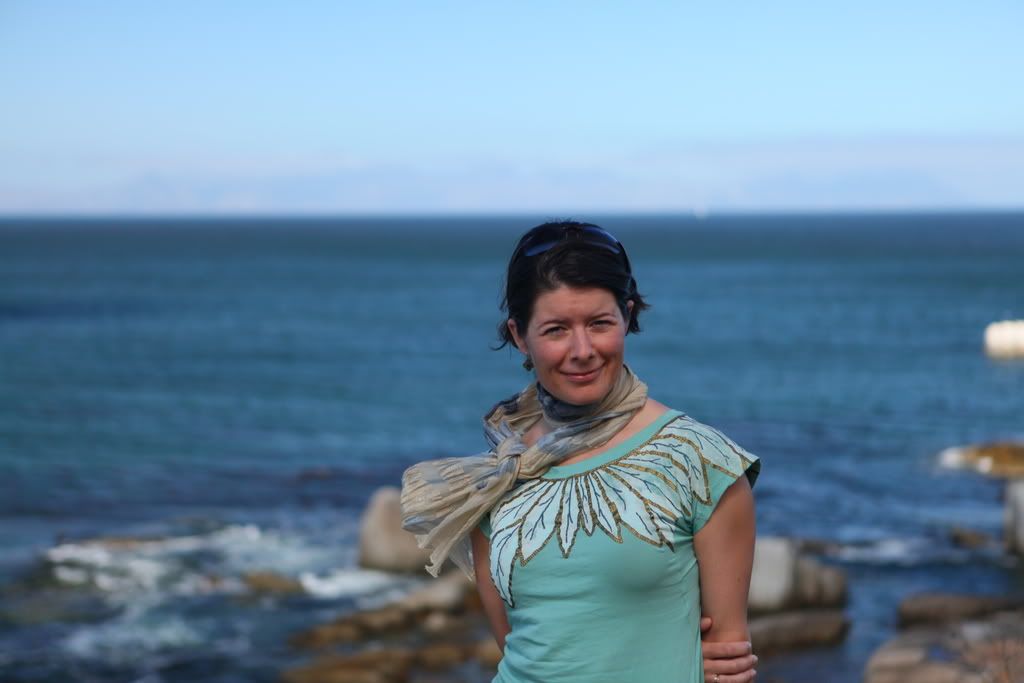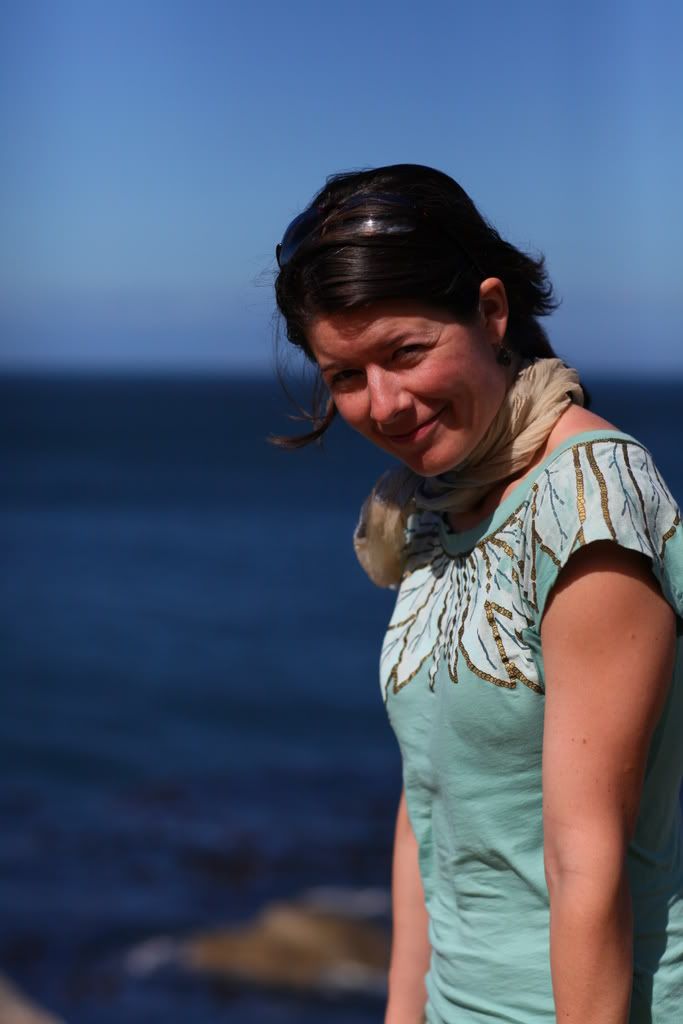 Cape of Good Hope where the Indian meets the Atlantic Ocean.
Well, not quite, that's a few kilometers east, but it's pretty close.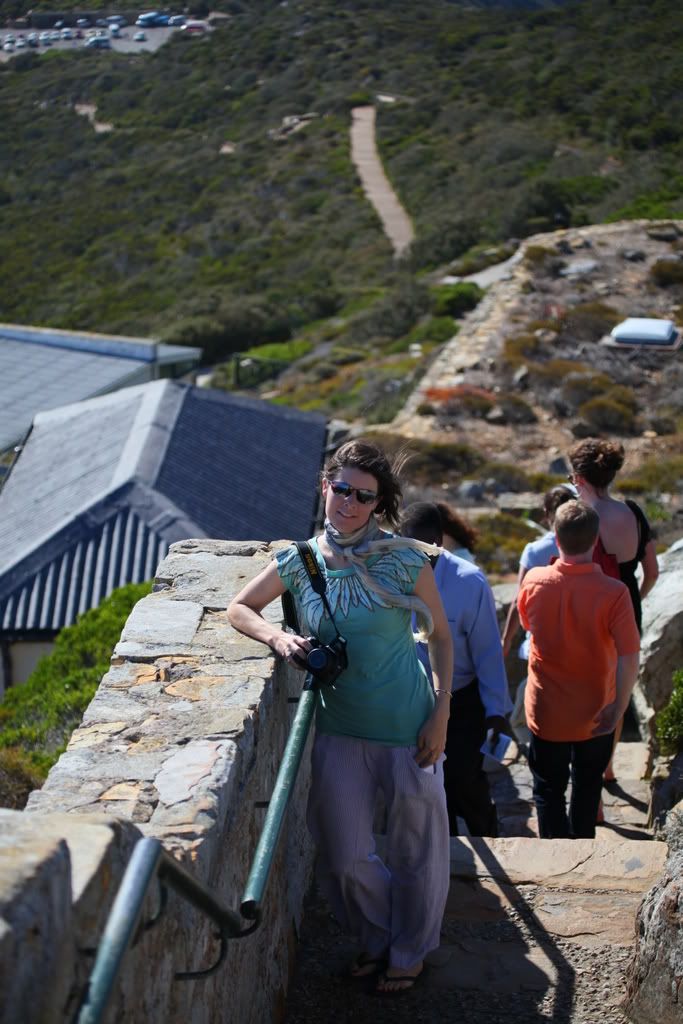 Left: Atlantic, right: Indian... more or less.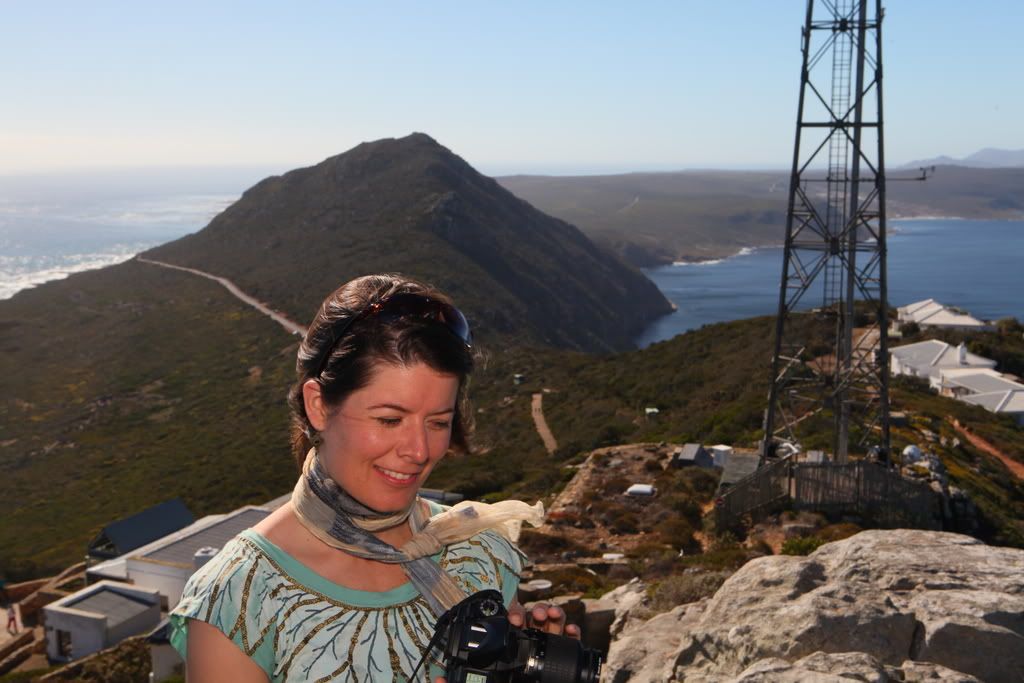 Southern Coast of Africa.




V&A Waterfront in Cape Town.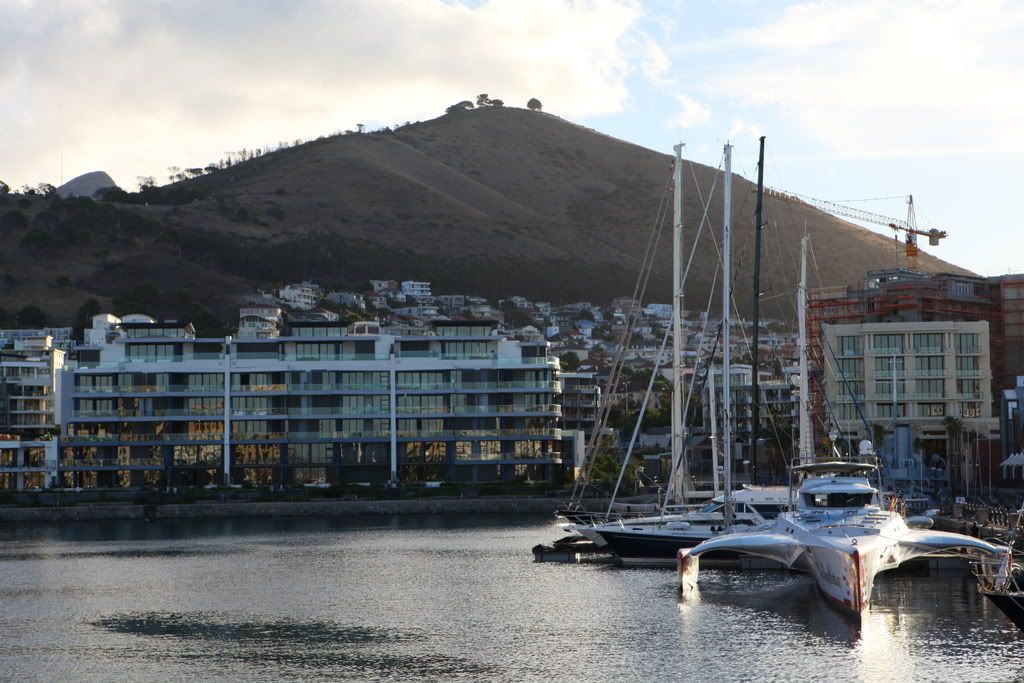 The view from Chapmans Peak Road overlooking Hout Bay, just south of Cape Town.
One of the many beautiful coastal towns on the drive between Cape Town and Cape of Good Hope.













Back to the homepage



February 18th, 2009
© 2009 Peter W. Carpi.
All rights reserved.