peter w. carpi | Oshkosh Airshow 2007 | The Crew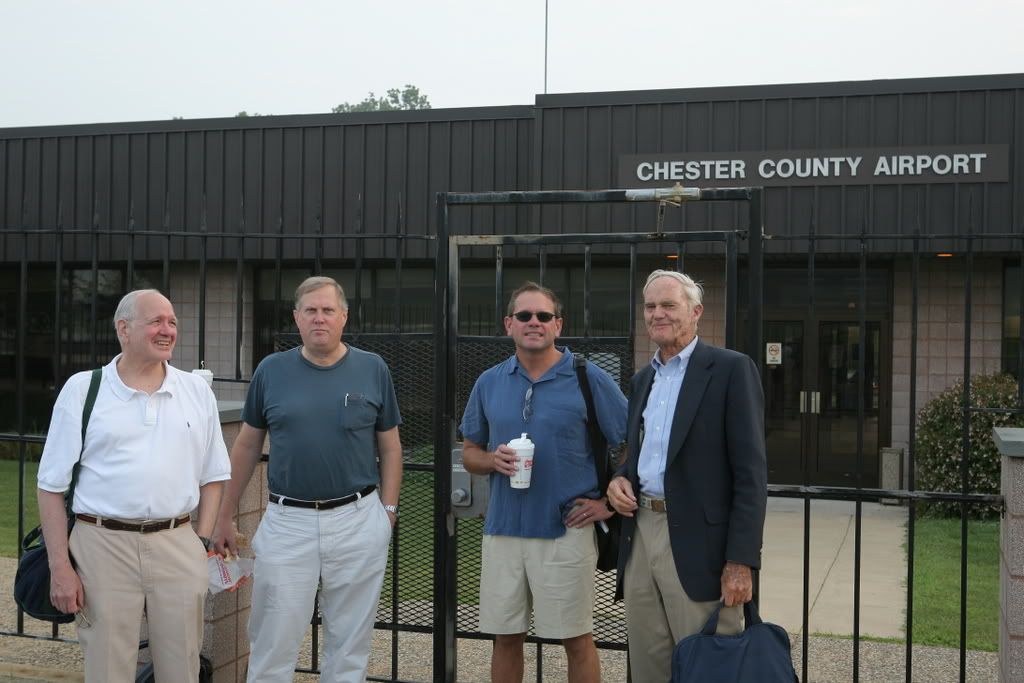 Dads, Squads, Rootbeer, and Dad are all the man on the left, or just Colin Carpi Sr., our tour guide for the show and the knowledge bank for all the latest in aviation technology. Chris Moller, Rootbeers' son in law is to his left, followed by David Carpi, Rootbeers' son, and Bill Maclay, longtime friend of Rootbeer and the Carpi clan and master of the sea. The photographer, as always, is behind the camera and not to be seen in any photo, but that's me, Peter Carpi, also a son of Rootbeer (the last of four sons and two daughters).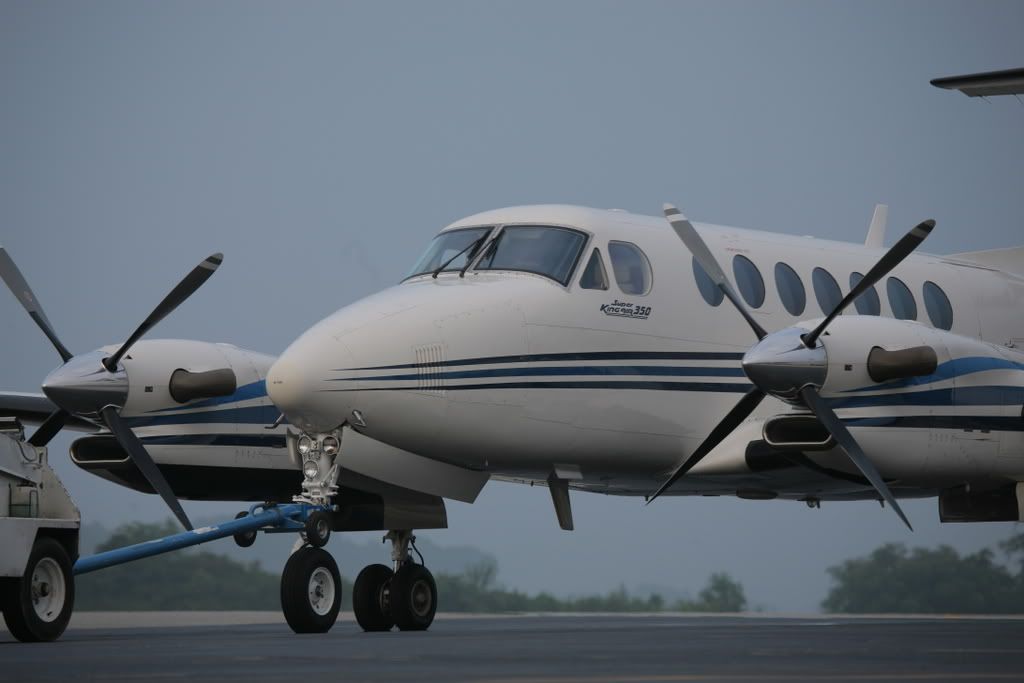 Here comes our chariot to pick us up and take us from Chester County Airport (PA) to the Oshkosh airshow in Wisconsin.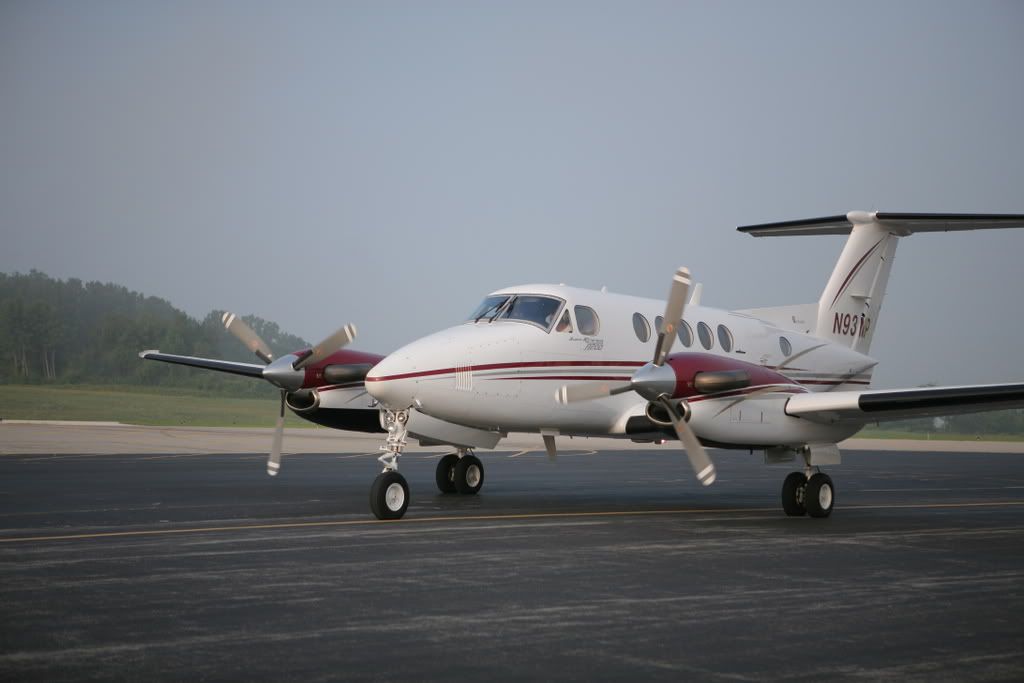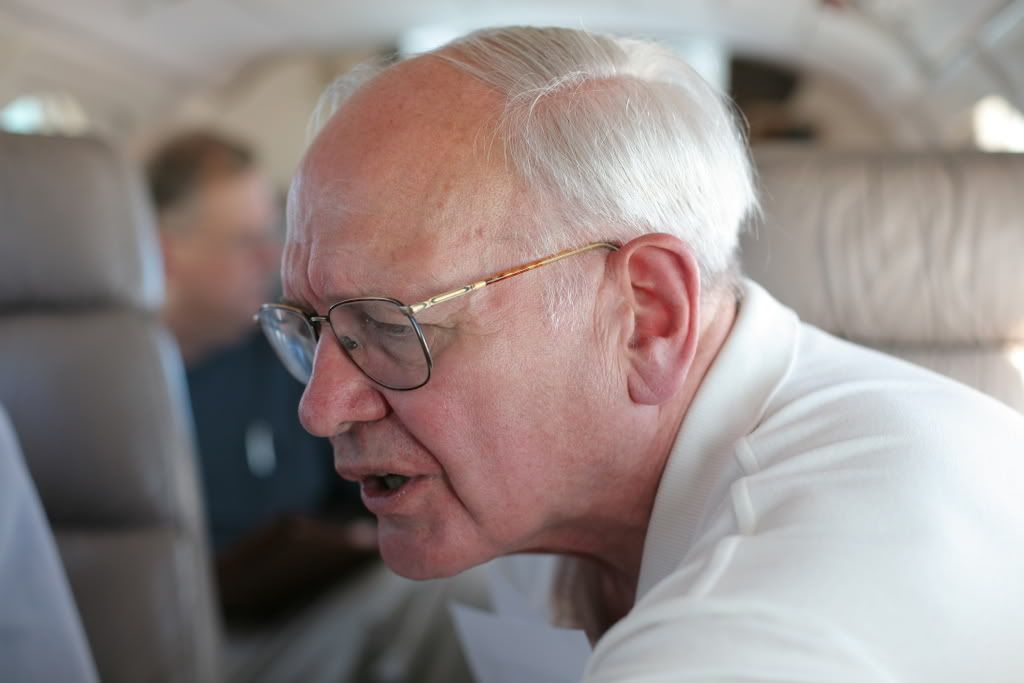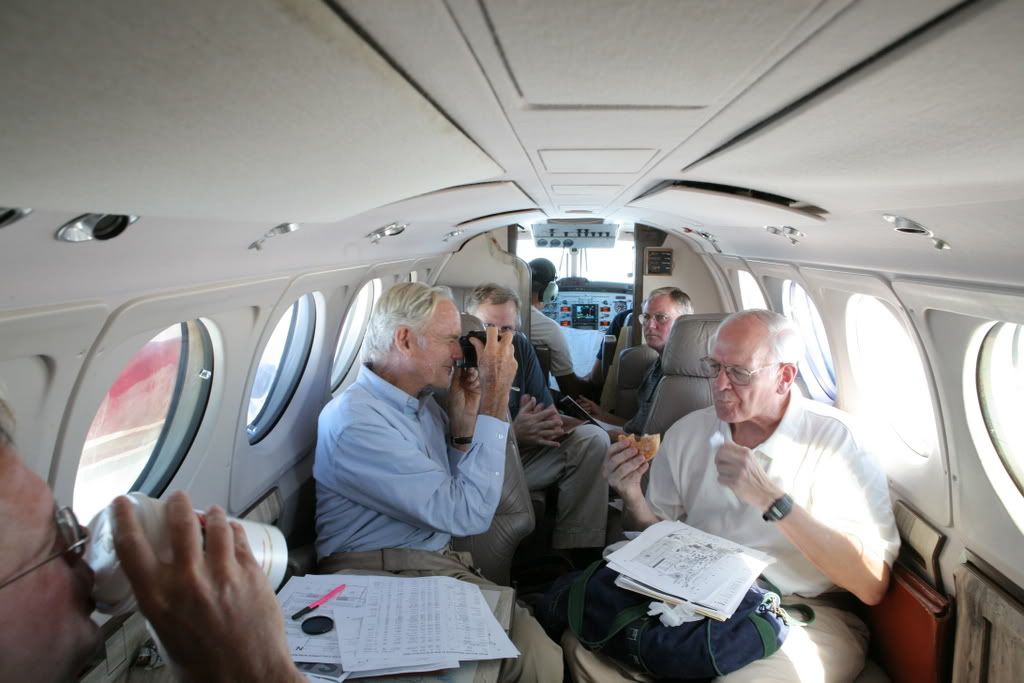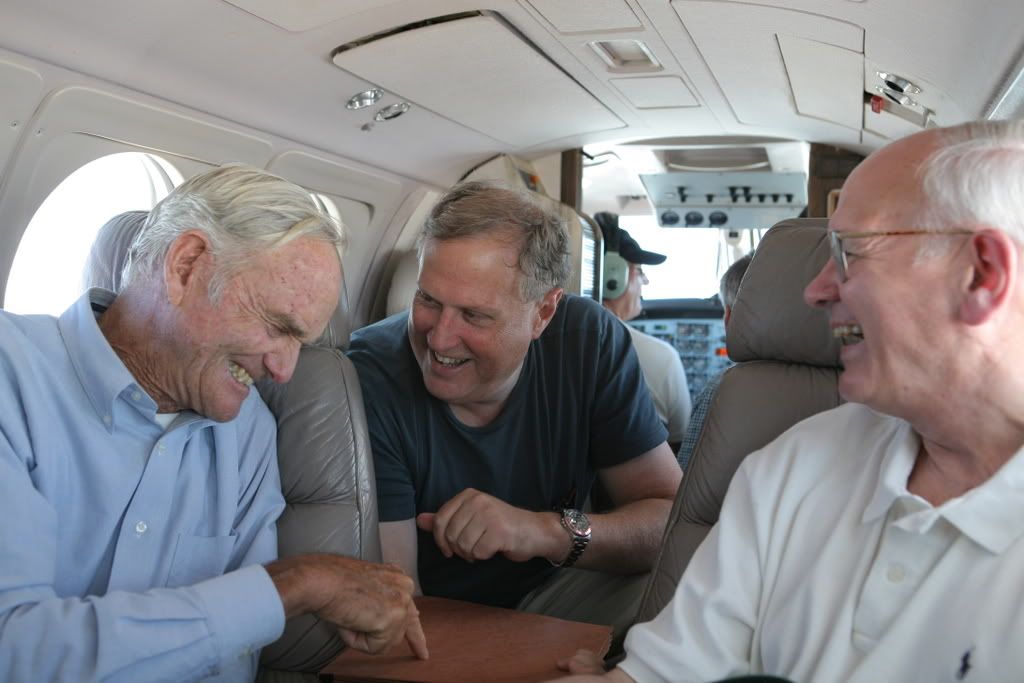 Around 1730, an English mathematician, John Hadley (1682–1744), and an American inventor, Thomas Godfrey (1704–1749), independently invented the sextant. The sextant provided mariners with a means of determining the angle between the horizon and the Sun, moon, or stars in order to calculate latitude.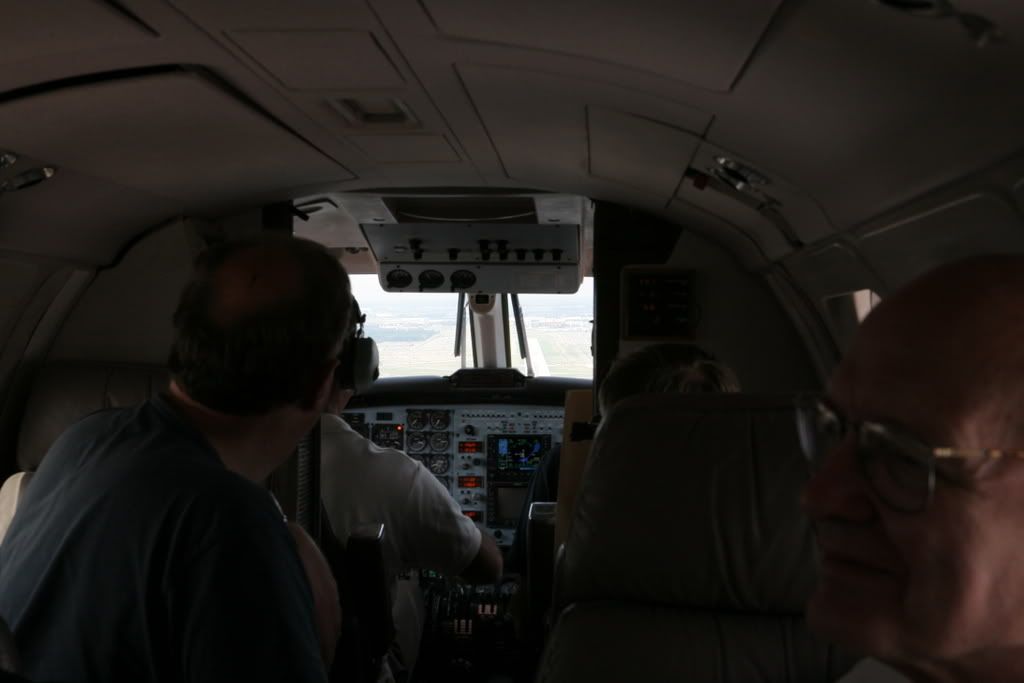 Coming in for a landing, notice the mass of planes parked in the upper left. Many people fly to Oshkosh and camp out in tents under their wings during their stays.





You'll never meet a tougher Navy man than Bill. Here he is getting ready for battle... with SPF 300.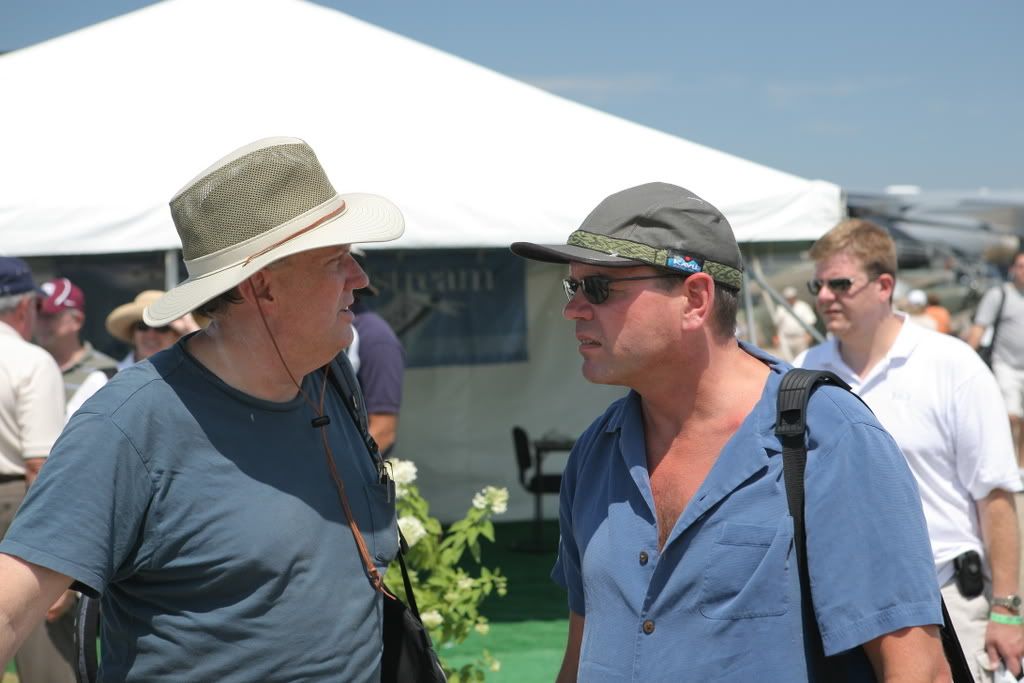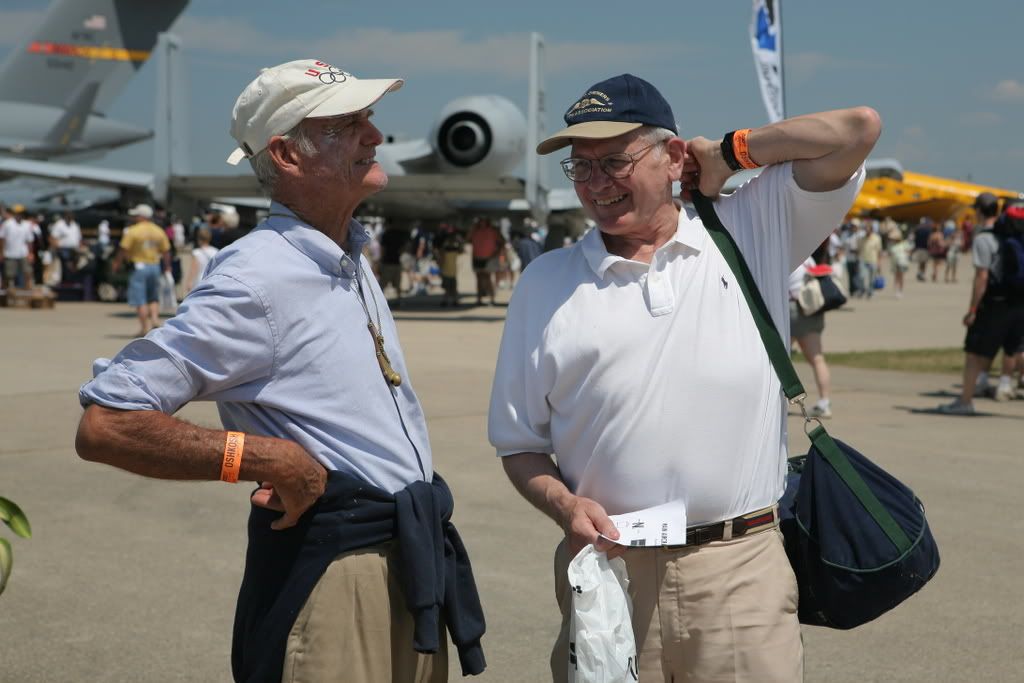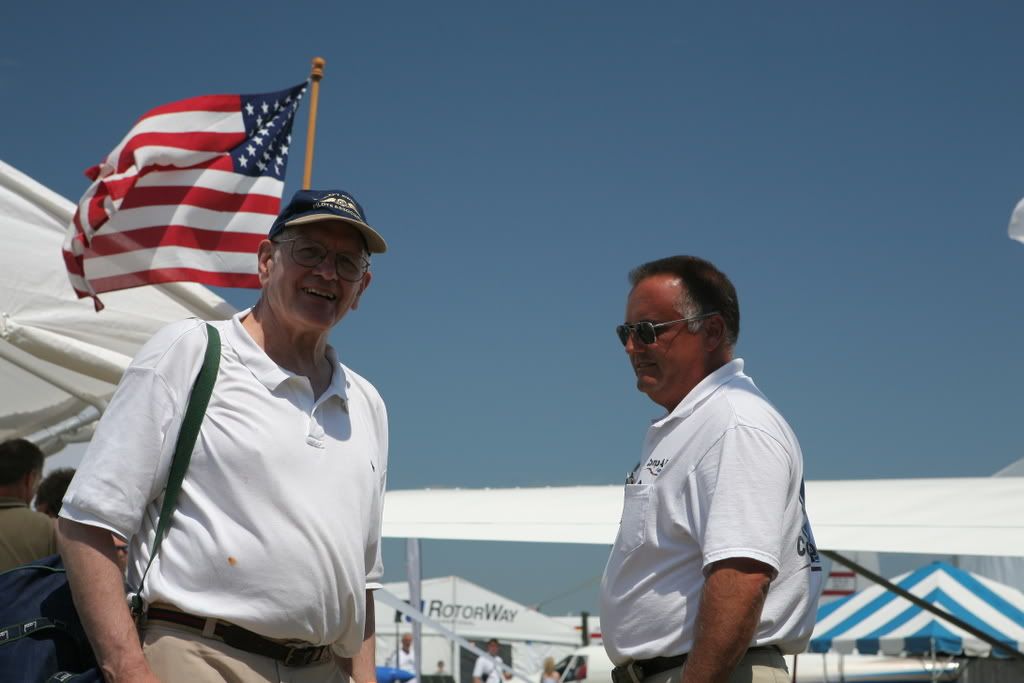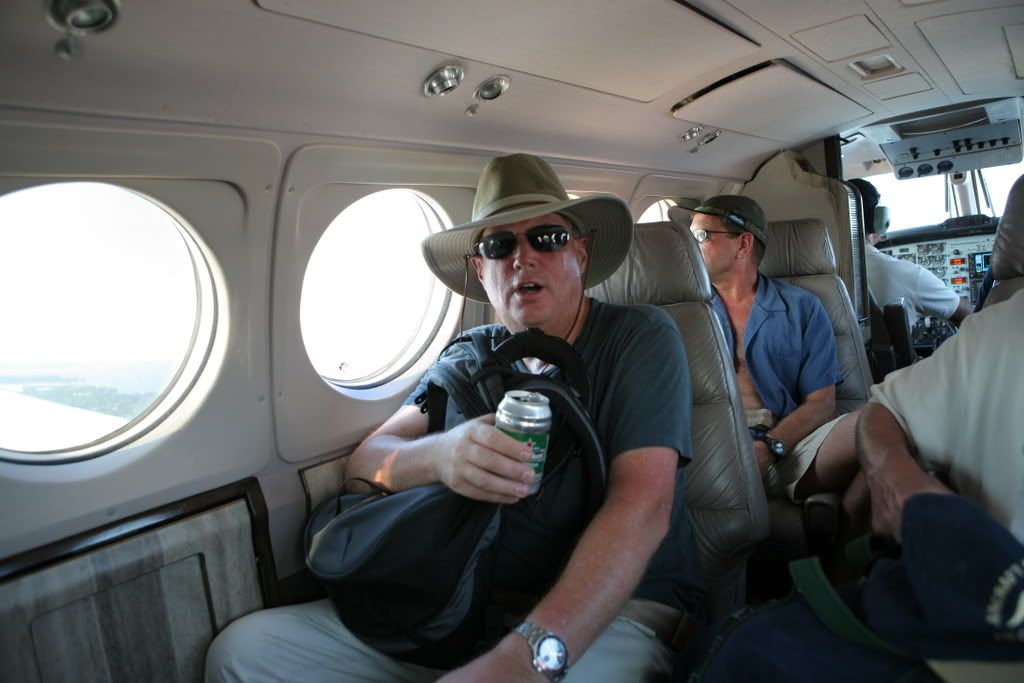 It was bloody hot out there and the chariot didn't get cool until we got above 15,000 feet. Nothing like a cold beer after getting torched all day.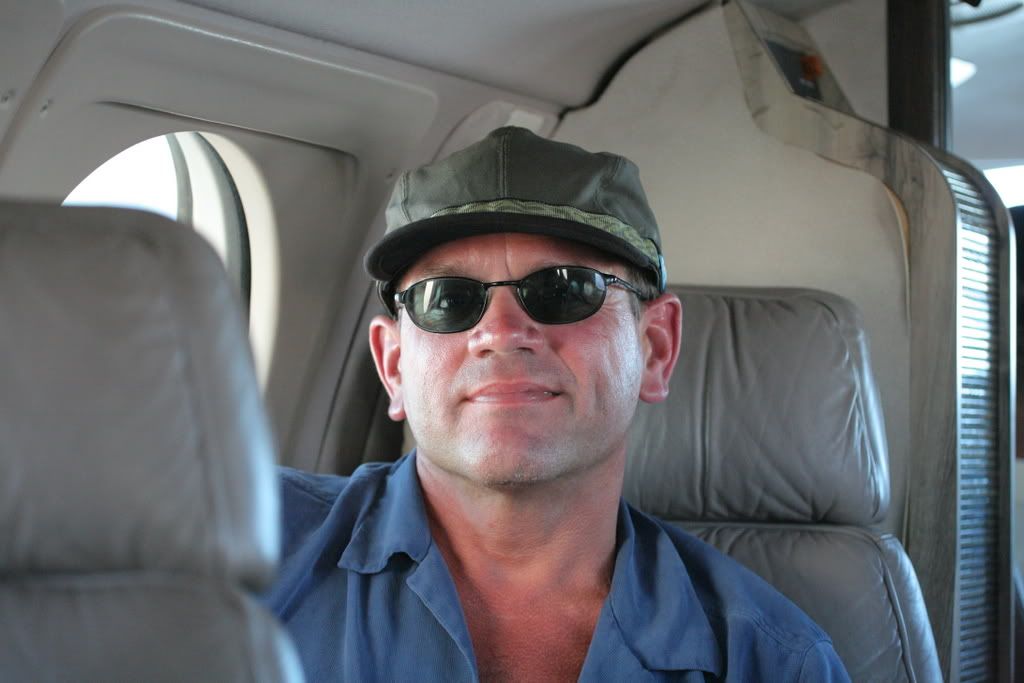 After playing with my camera all day I took a shot of David, known to me as Wavy, to demonstrate to Chris what a Canon 5D looks like at ISO 3200 - mind you there have been no alterations to these photos; this is straight from the camera, although probably compressed by the photo's host site a little for web viewing.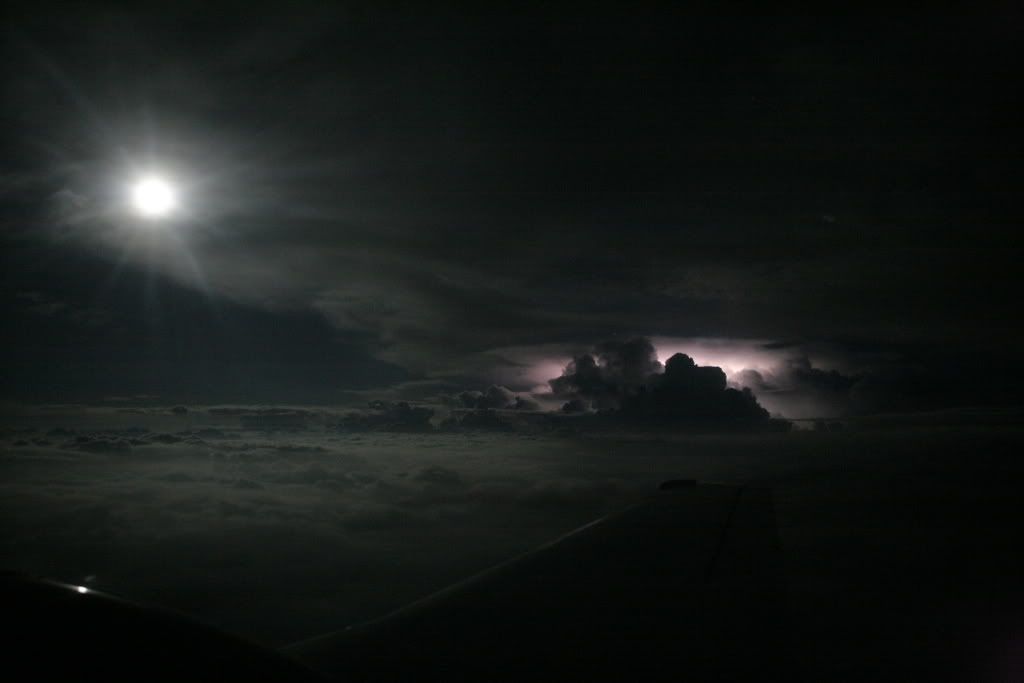 .
.
.
Back to the homepage



July 29th, 2007
© 2007 Peter W. Carpi.
All rights reserved.